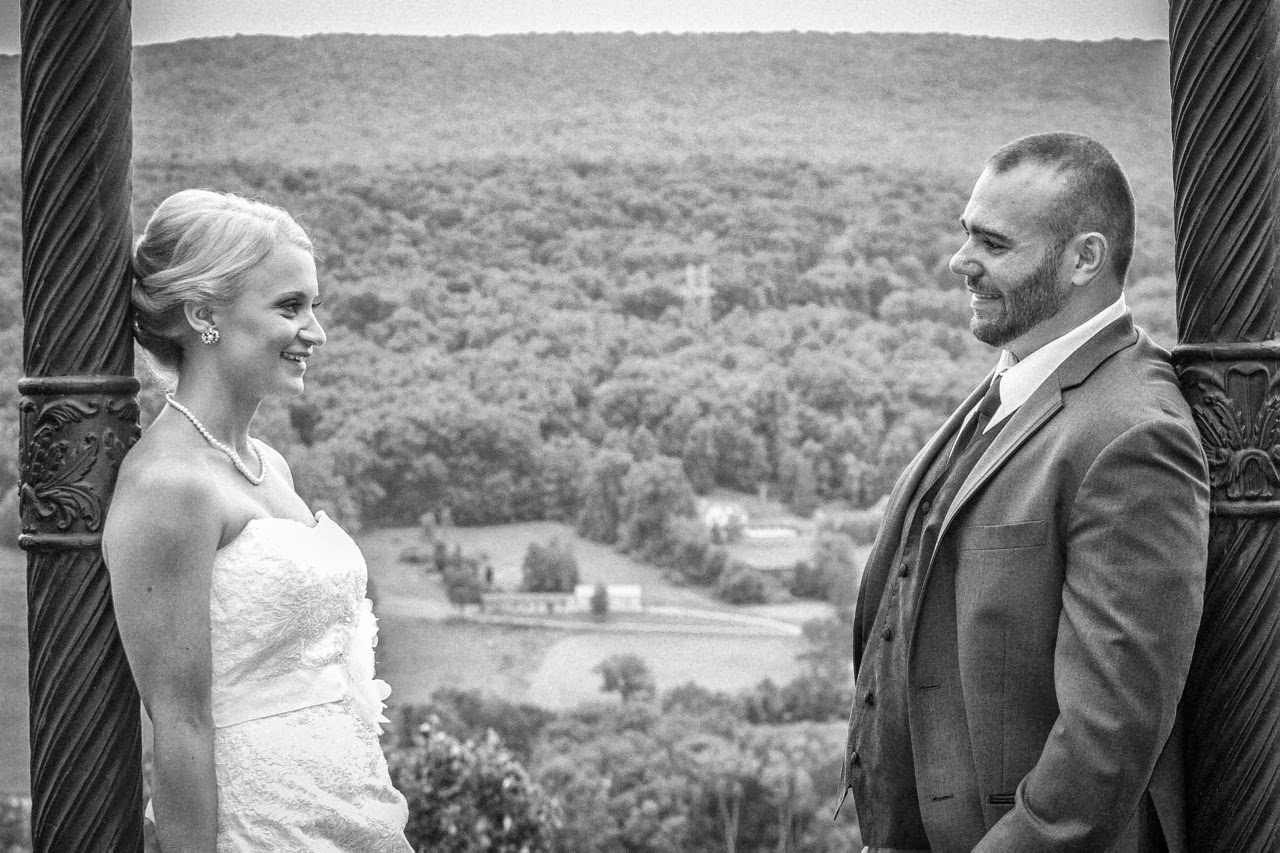 Erin and Andrew were first introduced through his brother at a party seven years ago while they were both students at Kutztown University. Eventually they became a couple, but they joke that Andrew never actually asked Erin out. This summer they became husband and wife, finally putting an end to a difficult long distance period in their relationship.
Andrew takes Erin's hand and together they step in to the Circle of Love that their guests created before taking their seats.
When I asked them what emotion or vision they wanted their guests to take away from their ceremony, Erin said she wanted her friends and family to understand how happy "Andrew and I are together and support our marriage. I want them to feel excitement, joy and love."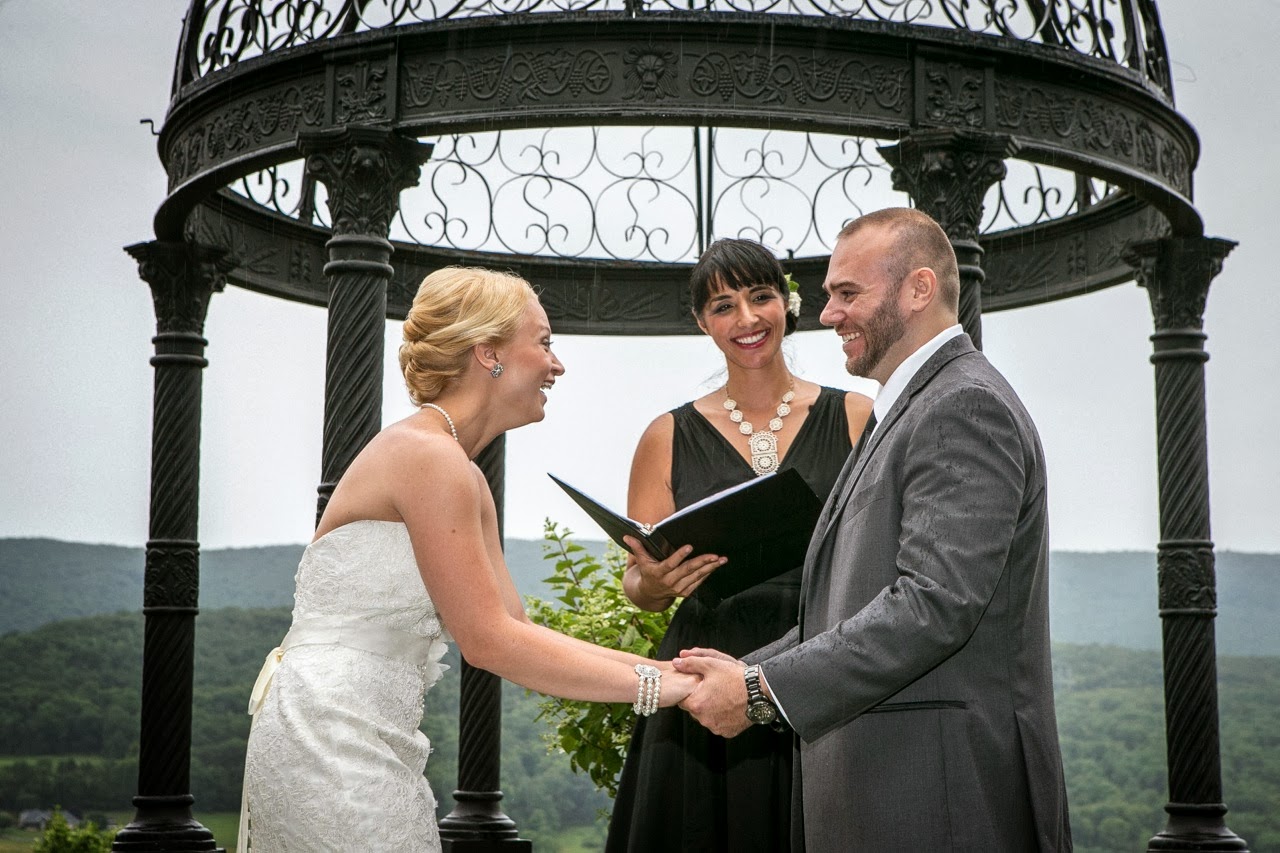 Andrew surprises Erin by promising that he will "give up playing rugby….one day".
Their wedding was at the scenic Stroudsmoor Country Inn and just as their ceremony was about to begin, the skies opened up and blessed their union with some rain. Many cultures believe that rain on a wedding day brings good luck to the couple. Not only does rain bring life and nourish crops, but there is also a saying that a wet knot (in this case, the marital knot) is impossible to untie. So on this particular day, Andrew and Erin, their wedding party, their guests and me, all happily experienced the gentle refreshing sprinkle of new beginnings as this bride and groom started their married life together.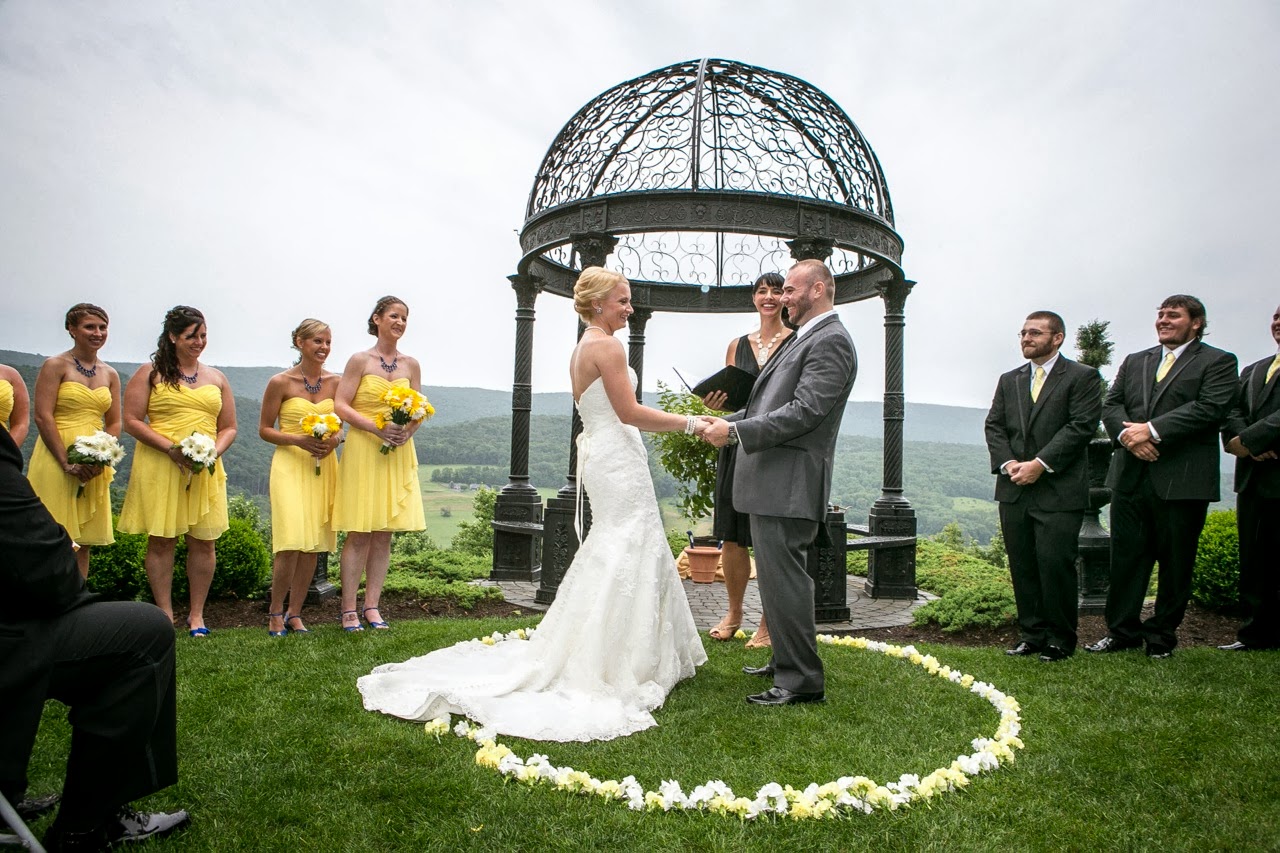 Their Ceremony:
One of my favorite moments in a ceremony is when the couple faces each other, holds hands and I read aloud unique attribute, feelings and memories that they each have for the other, things that are part of their story or hopes for the future. For Erin and Andrew, this was a tender moment of their ceremony where their friends and family were able to get a glimpse at who they are to the other and what they want most out of life.
"He's romantic and comical– He has the ability to make you laugh under any circumstance. He's adventurous, charming and sometimes a little stubborn too …
And even though, he never "officially" asked you out at the start of your romance, this is the man who wanted to make sure family and friends were close when he got down on his knee and told you that it was with you whom he wants to spend the rest of his life."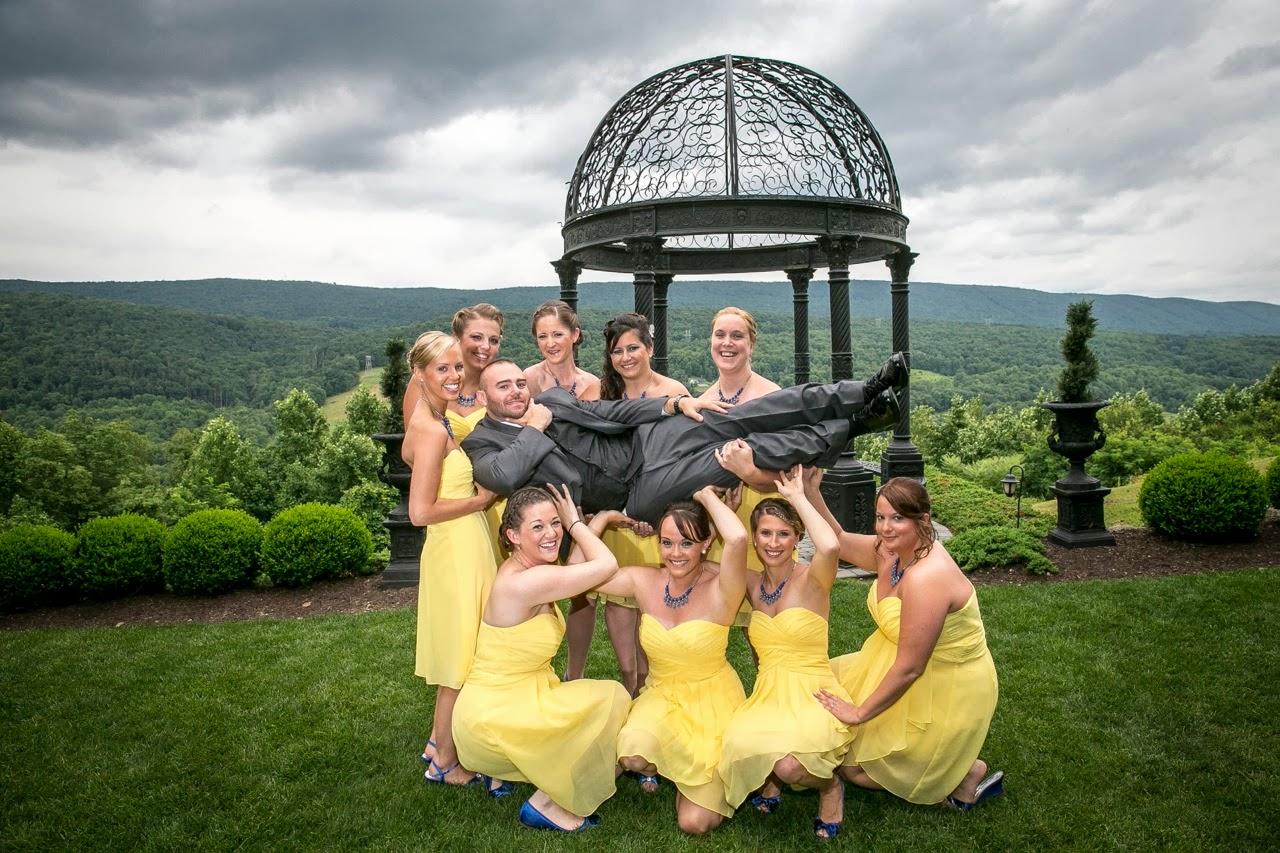 "These are the hands that will, together with yours, decorate your first home and raise and care for your family … Erin wants you to know that although being apart from you these last four years has been difficult, she's been confident that you would spend your lives together ever since you first told her that you loved her on the Fourth of July, three years ago."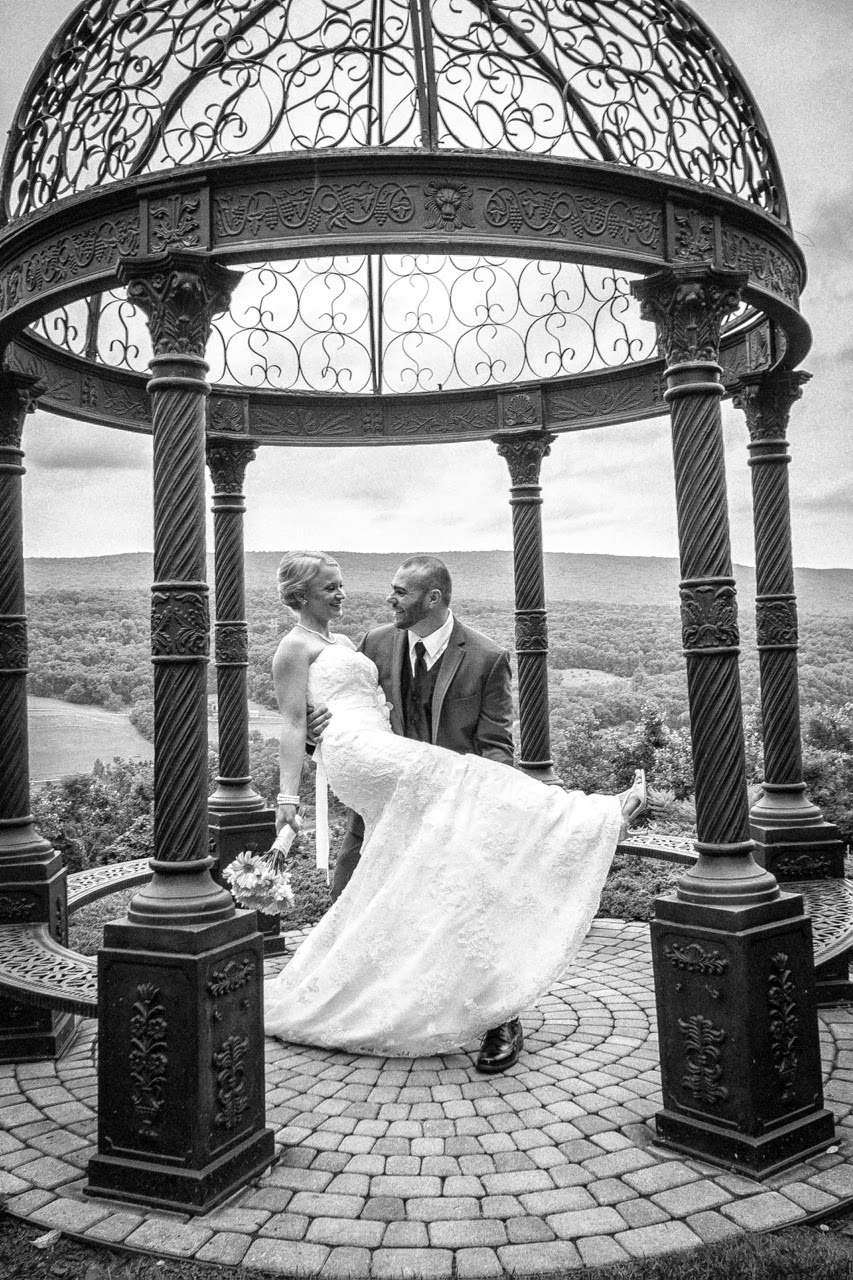 For the future, Erin and Andrew have hopes to buy their own home and start a family. They decided to take an additional step toward this dream by planting
a tree to mark their intentions. Erin's father, a professional landscaper, helped them choose a beautiful flowering
hydrangea for this ritual.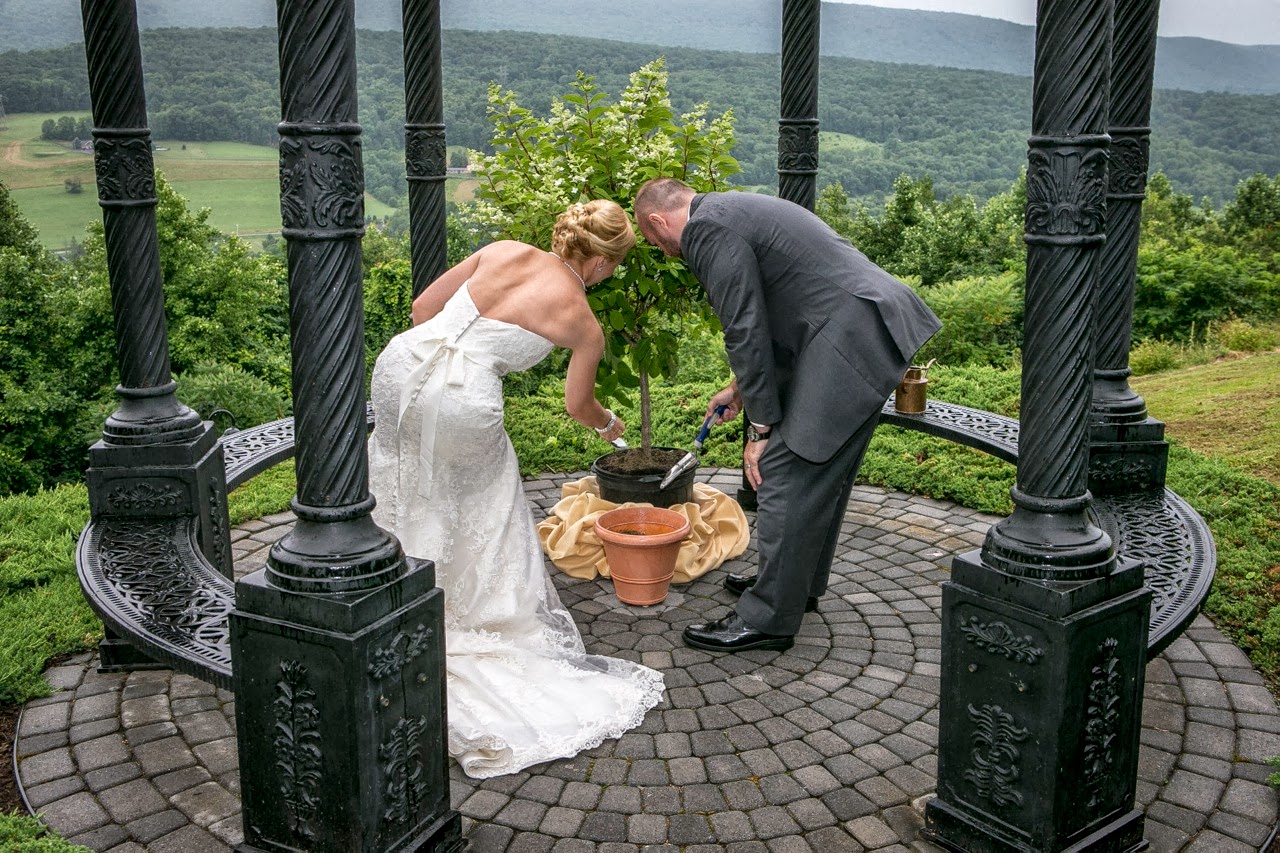 As Erin and Andrew added fresh dirt and water to their potted hydrangea, I said, "as you plant this tree together, realize that in order to keep it healthy, you will need to nurture it—water and feed it. So too, you will keep your marriage healthy—by nurturing and caring for it together. May your love grow like this hydrangea, sending roots deep and branches wide and high, strengthening with every season, and nurturing new life in all of your years."
With a little help from Mother Nature, Erin and Andrew's marriage got off to an auspicious and memorable start. "One day" has not yet happened, and at the time of this posting, Andrew says he is still playing Rugby.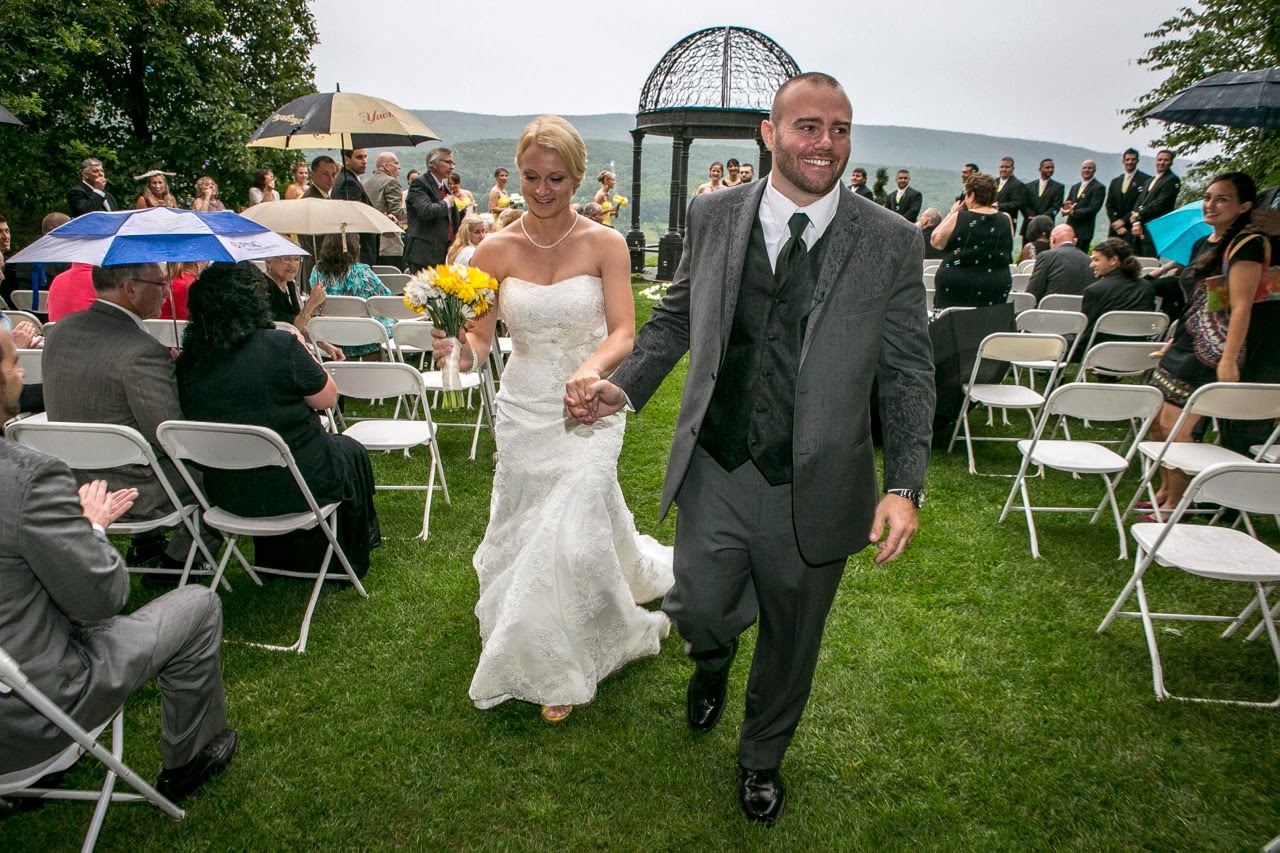 Thank you to Will Blochinger Photography for sharing these images from Erin and Andrew's blessing-filled wedding celebration. For more information please visit www.blochingerphotography.com