Two years ago, when I asked Hannah what she wanted her ceremony to communicate, she said, "I love Brian more than anything and want that to be reflected to our friends and family who will be attending our wedding."
In the end, their ceremony did just that. Brian's father played the guitar and sang as Hannah came up the aisle. They brought a rock from the Loyalsock Trail, where they had enjoyed many Sunday hikes when they were falling in love, and held on to it when making their vows to each other, setting their promises in stone. They had seven blessings bestowed upon them as they took their first steps into married life together, all while loved ones festively showered them with birdseed in the aisle.
Brian and Hannah live in Jackson Wyoming and just celebrated their first anniversary. Hannah sent me this message and it made my heart smile for them.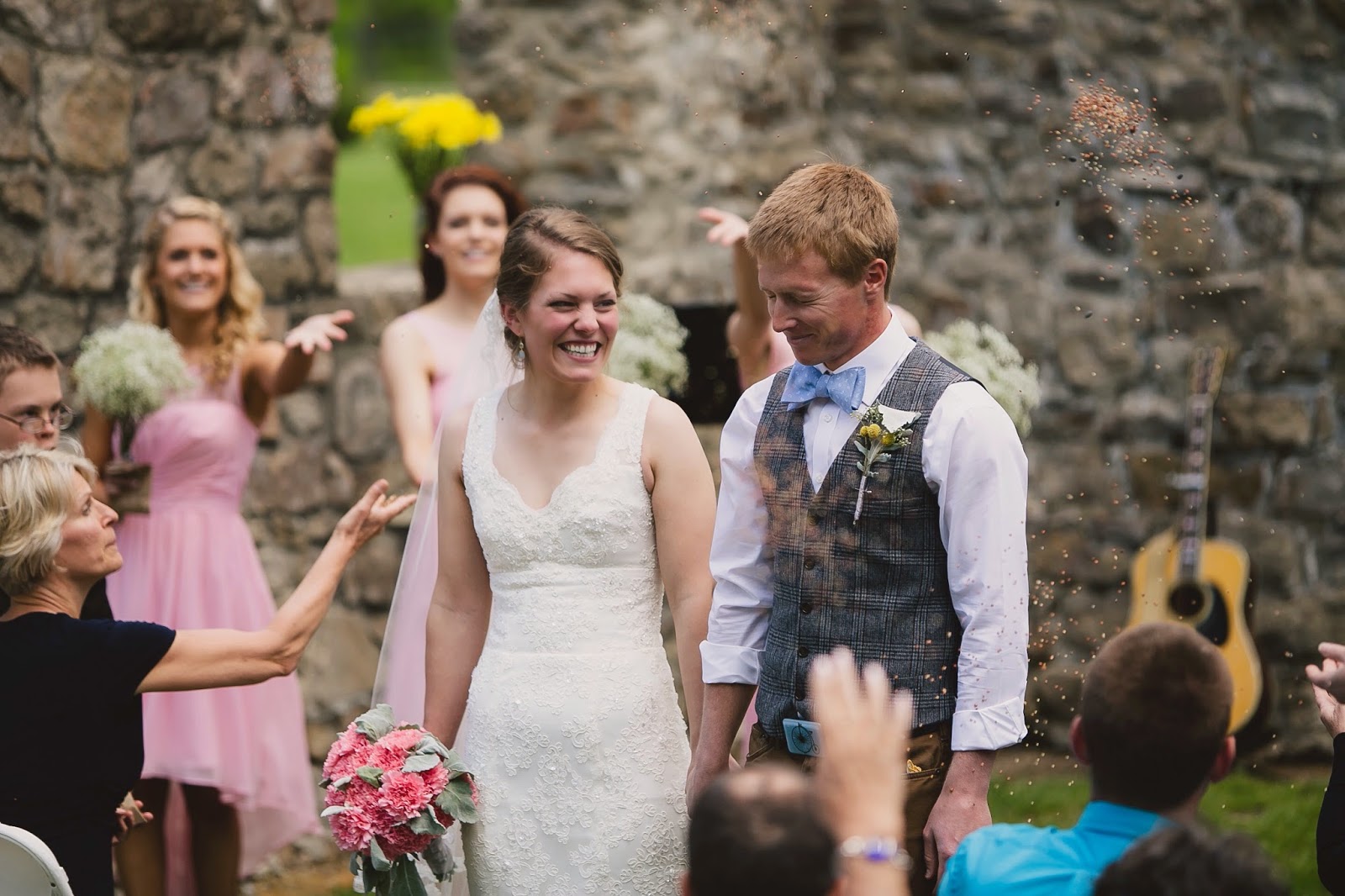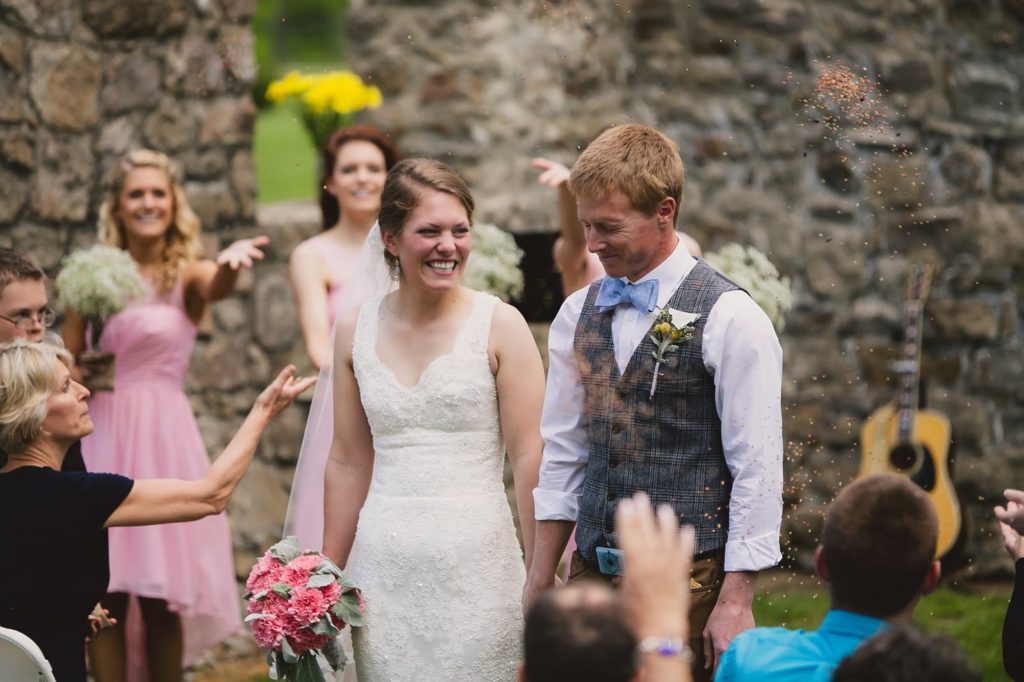 "Just wanted to let you know that my favorite part of Brian and my anniversary was reading the letters we wrote to each other a year ago while eating an ice cream cake with our pups! Thank you for helping us to start such a meaningful tradition! We even found birdseed when we opened our box!"
I hope Hannah and Brian leave the birdseed in their Anniversary Box so they can have another reminder of this particular moment in all their many years to come.
Happy Anniversary Brian and Hannah Ruth!
The start of Hannah and Brian's married life together was captured so beautifully by Grimestone Photography