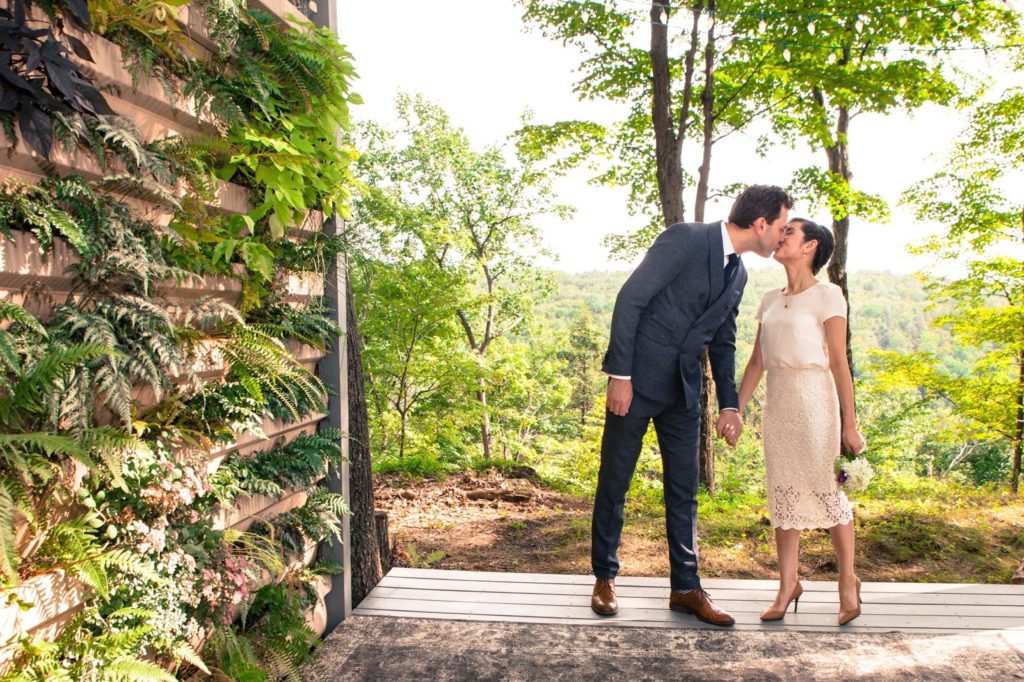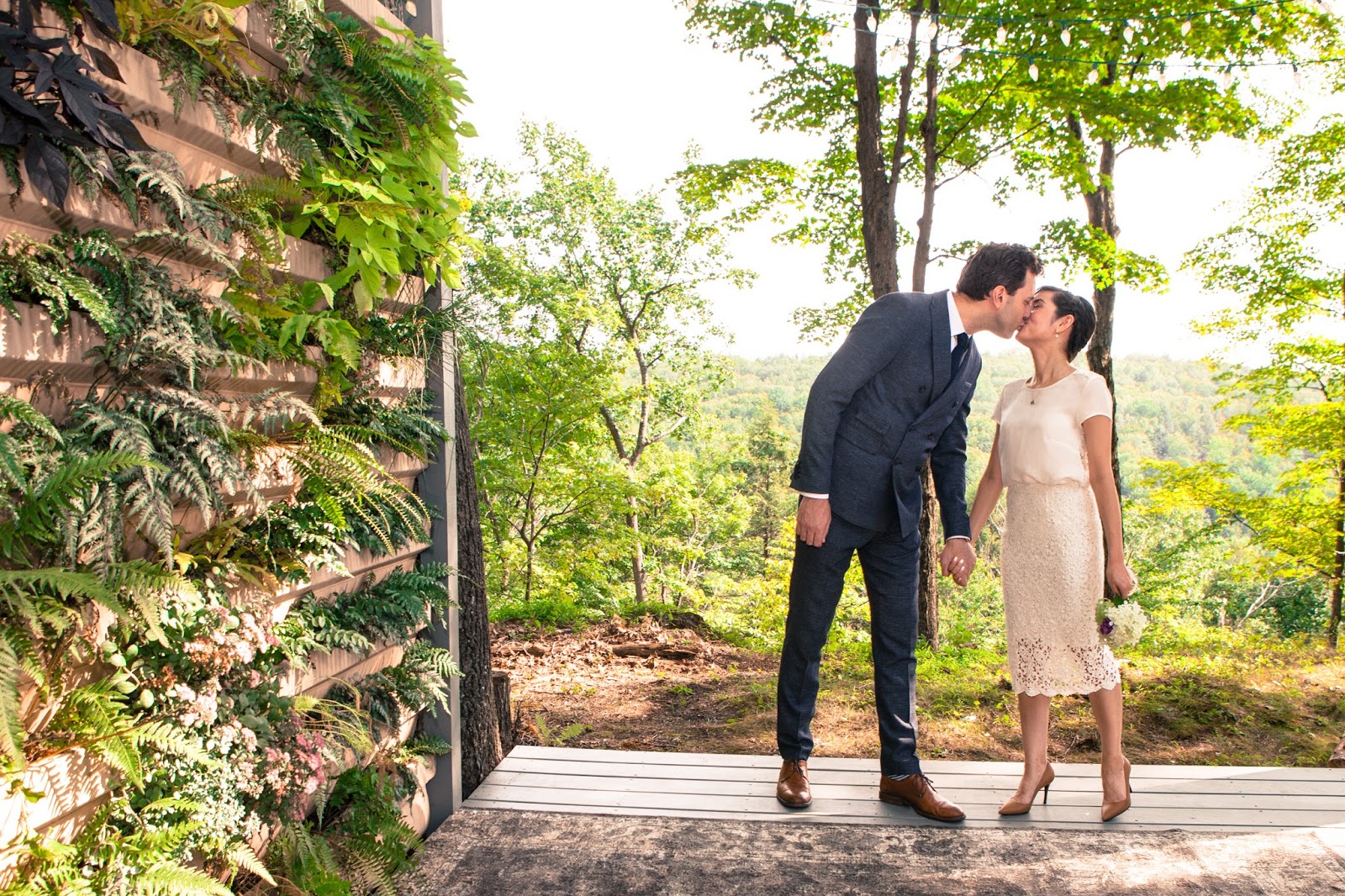 This August, Ben and Lisa traveled down from Toronto where they live, to northeastern Pennsylvania to exchange vows at the Living Wall at Promise Ridge. Just their immediate family was invited. Although their family knew of their plans for an intimate elopement-style wedding, the details of the celebration weekend were kept as a surprise for Lisa and Ben's family.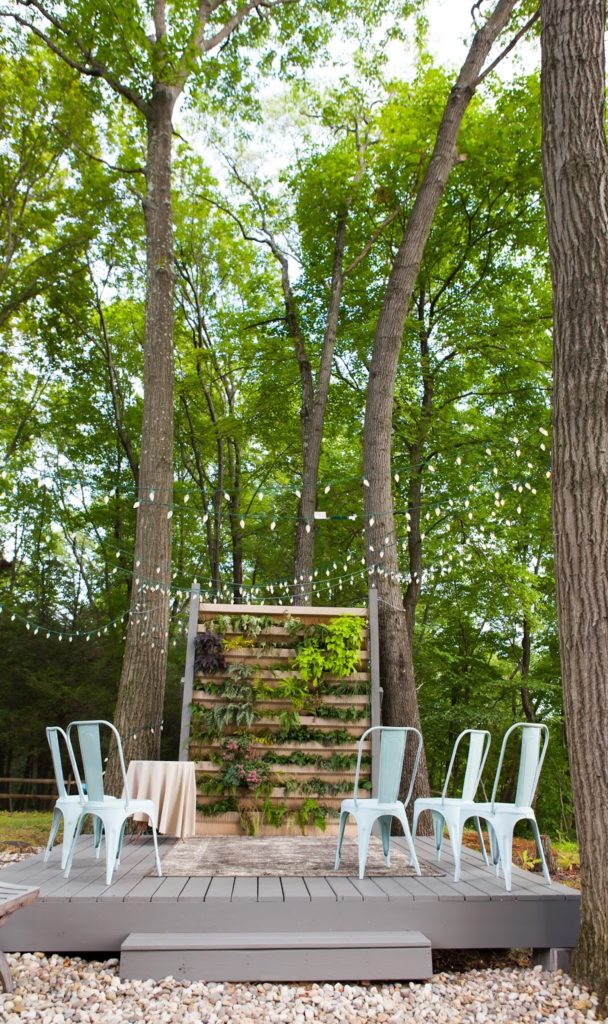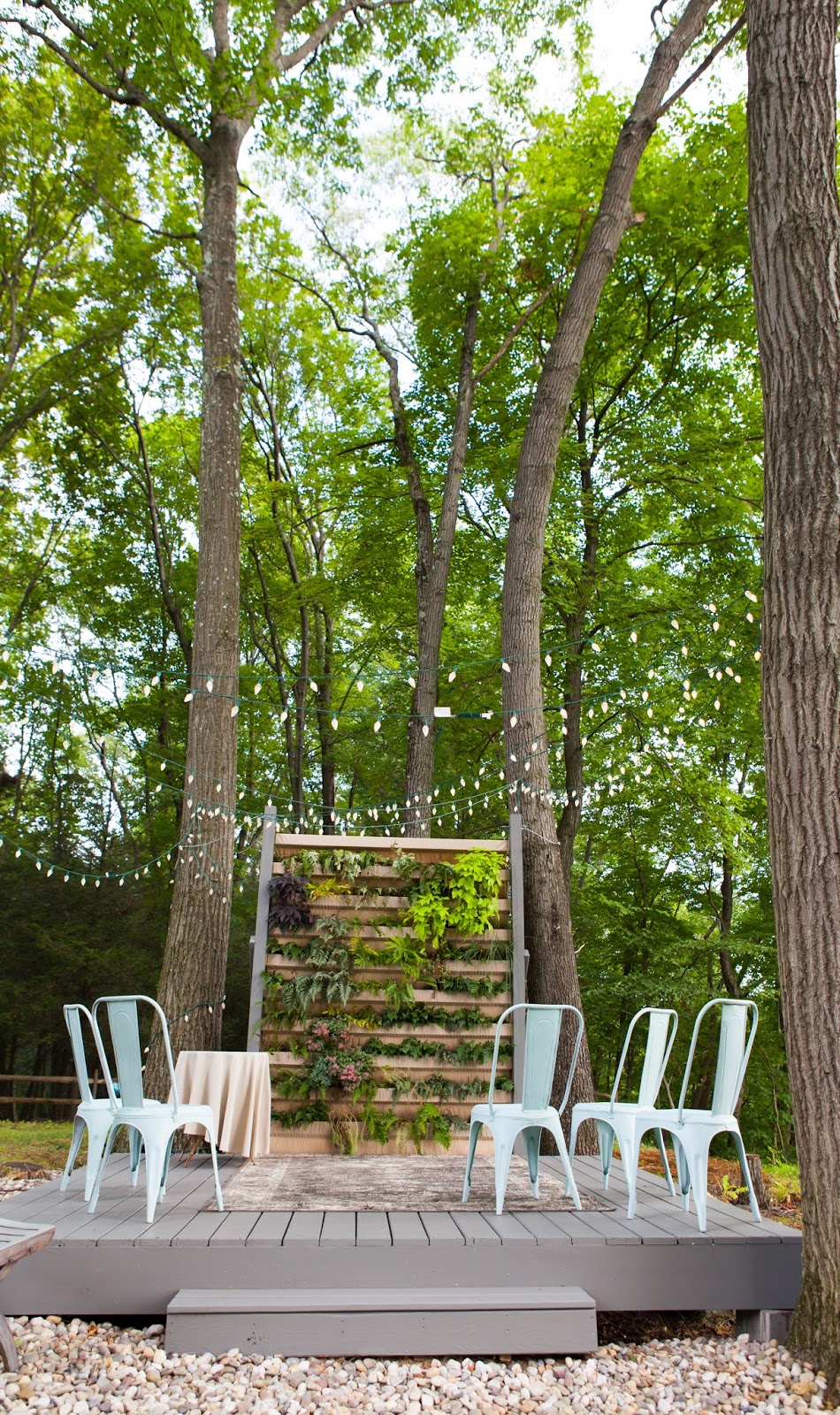 Micro-wedding set-up at The Living Wall at Promise Ridge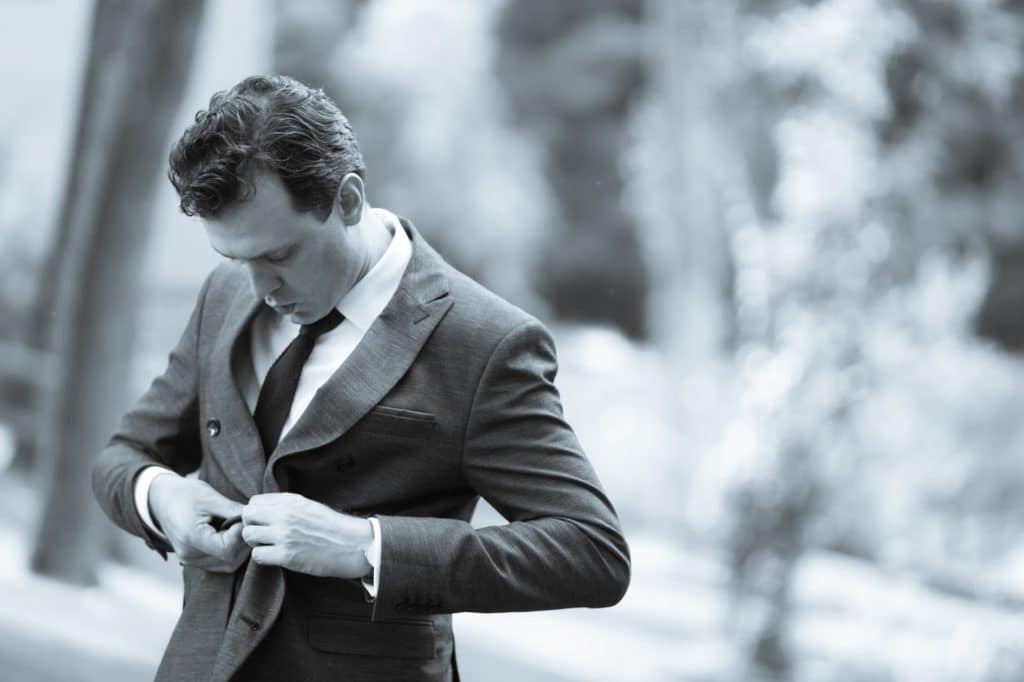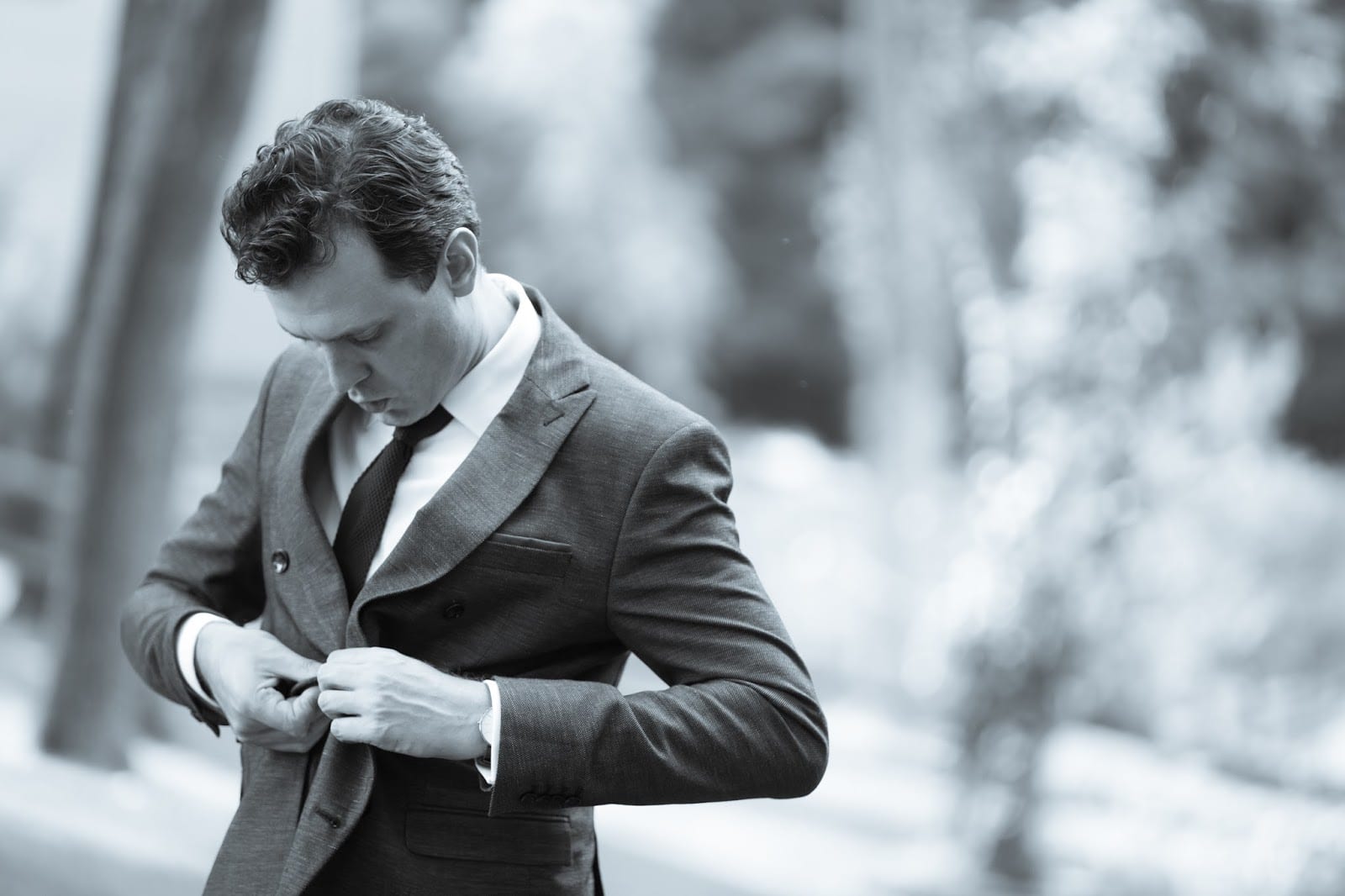 ---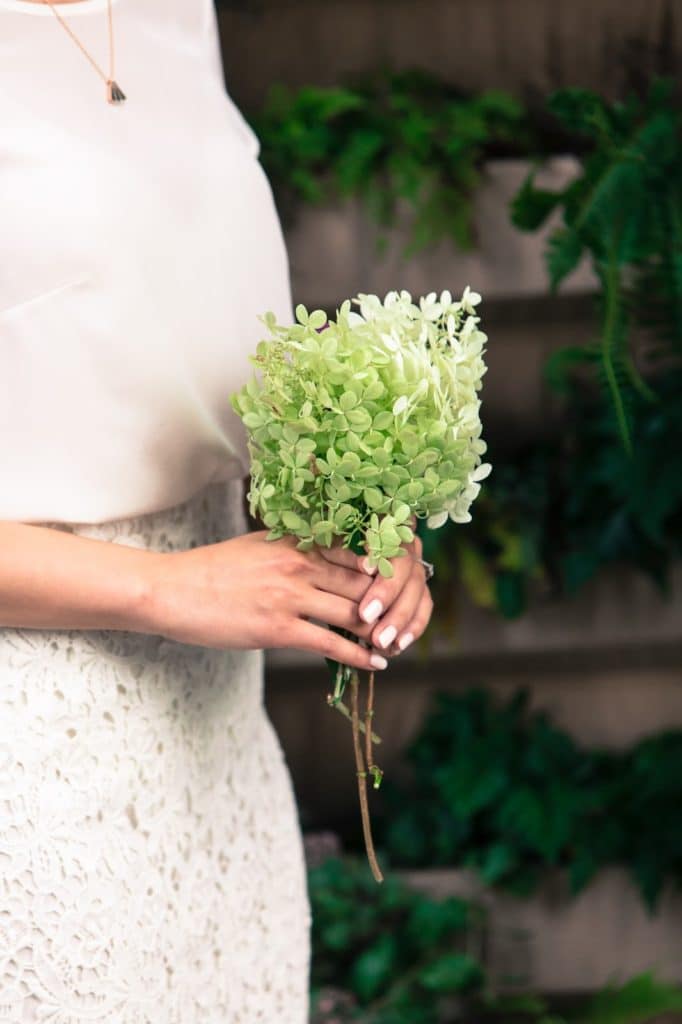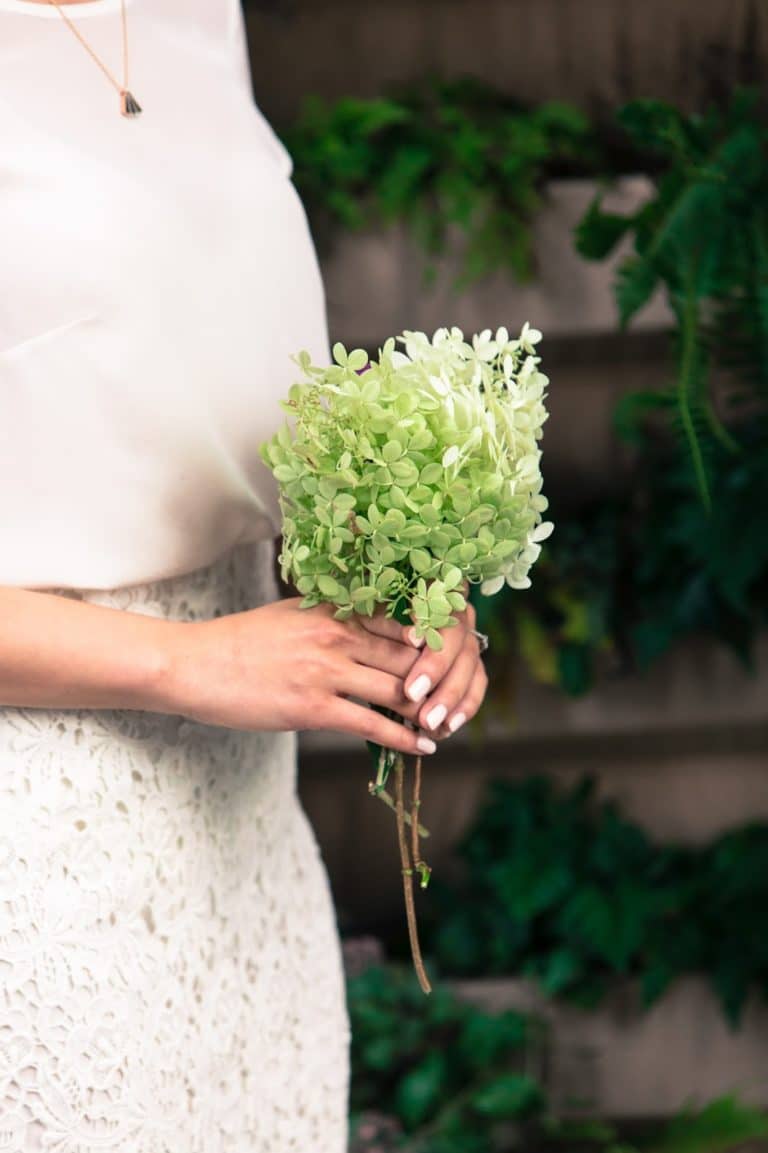 Limelight hydrangea from the garden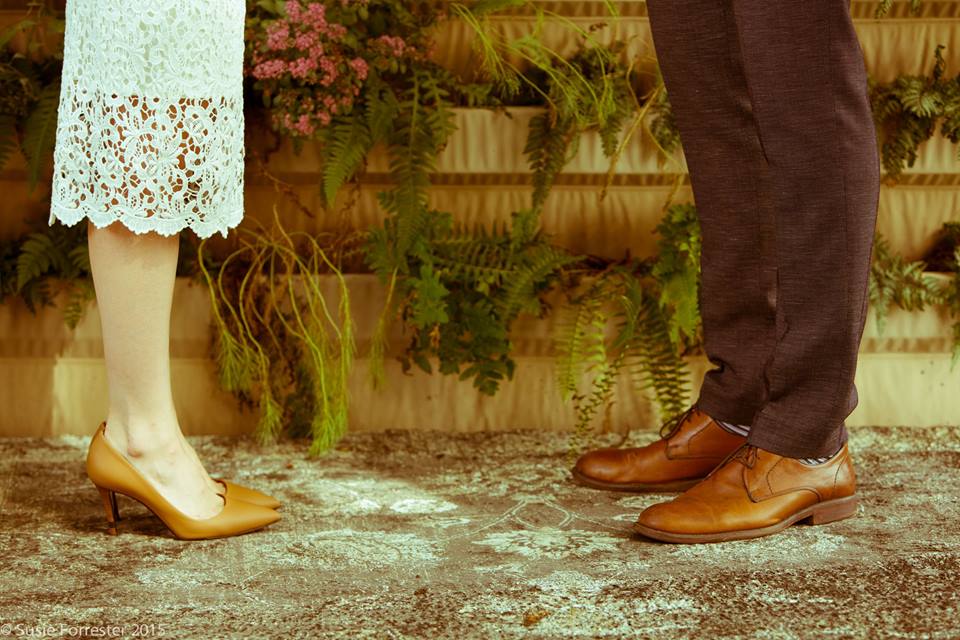 ---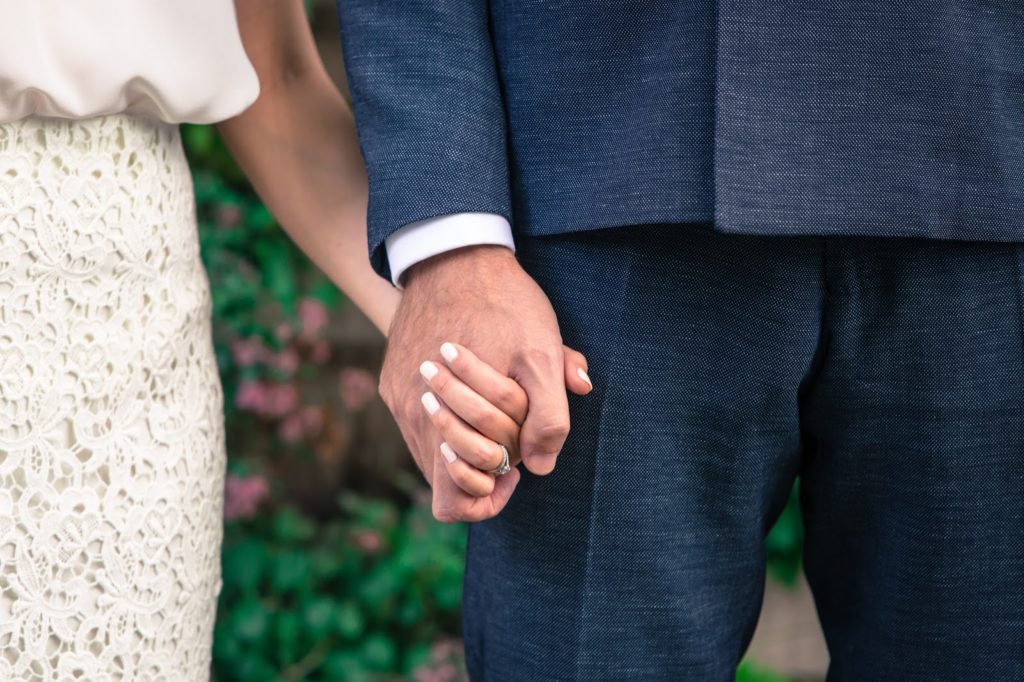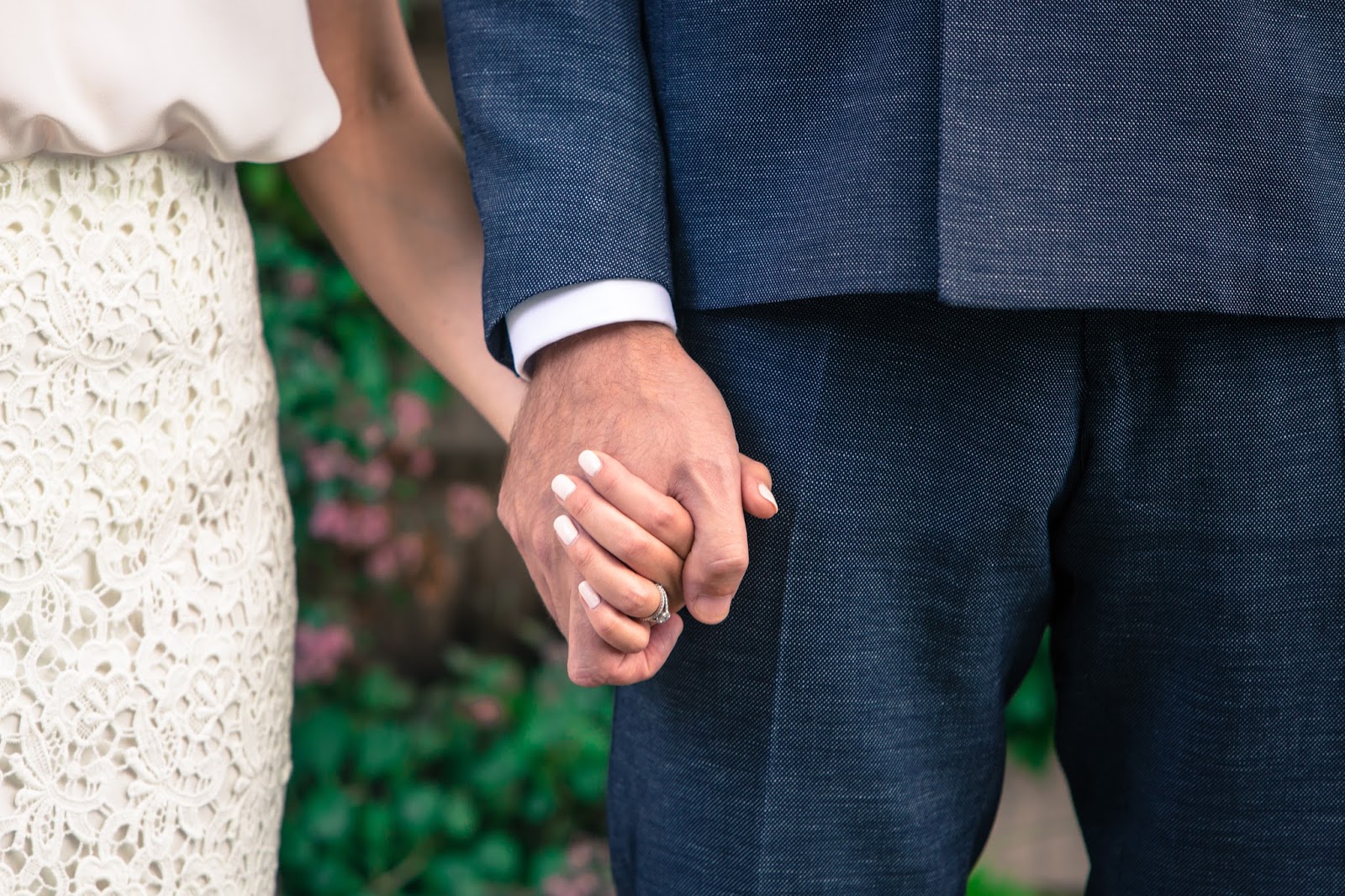 Lisa looked elegant in her two-piece lace pencil skirted wedding suit and held a simple bouquet of summer flowers from the garden. Ben was handsome in his new dark blue linen suit excited for the surprise finale to their wedding ceremony.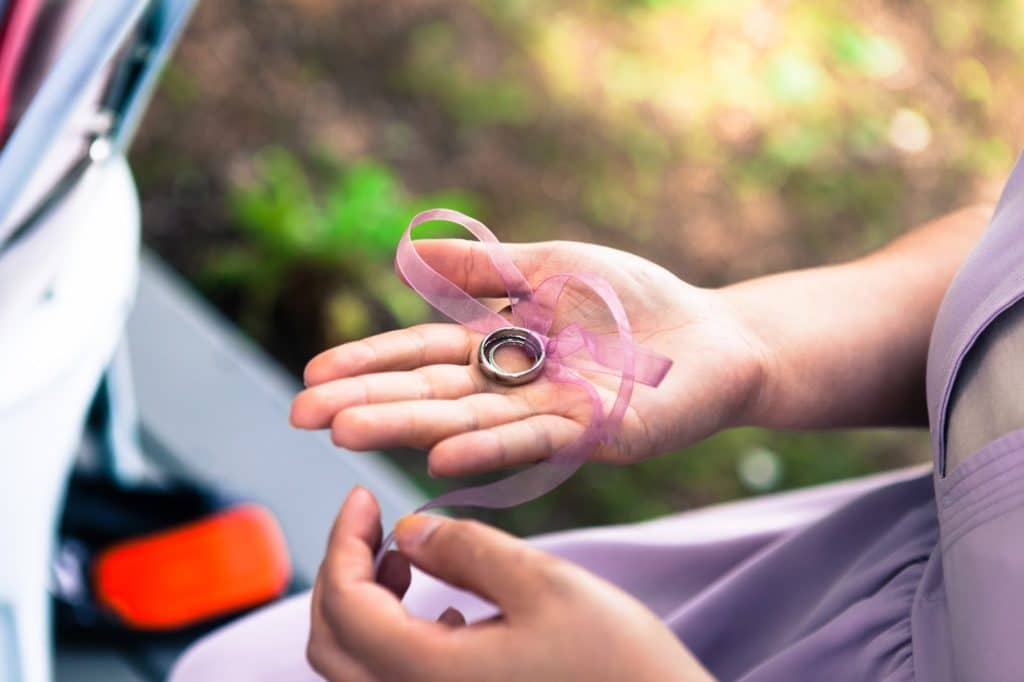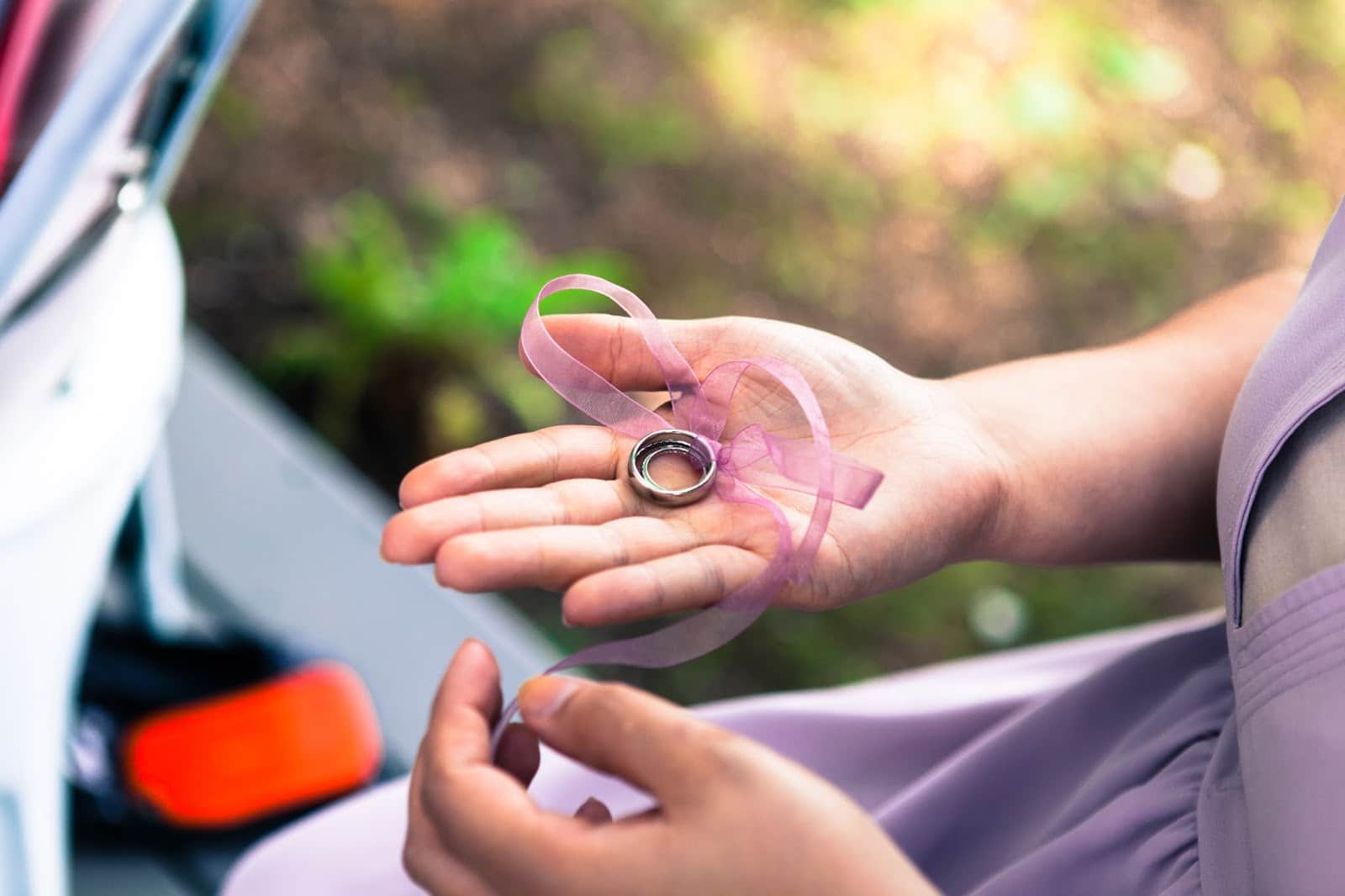 We included a Ring Blessing in their ceremony, so that everyone would have a chance to infuse their best wishes for the couple and their marriage into their rings before Lisa and Ben exchanged them.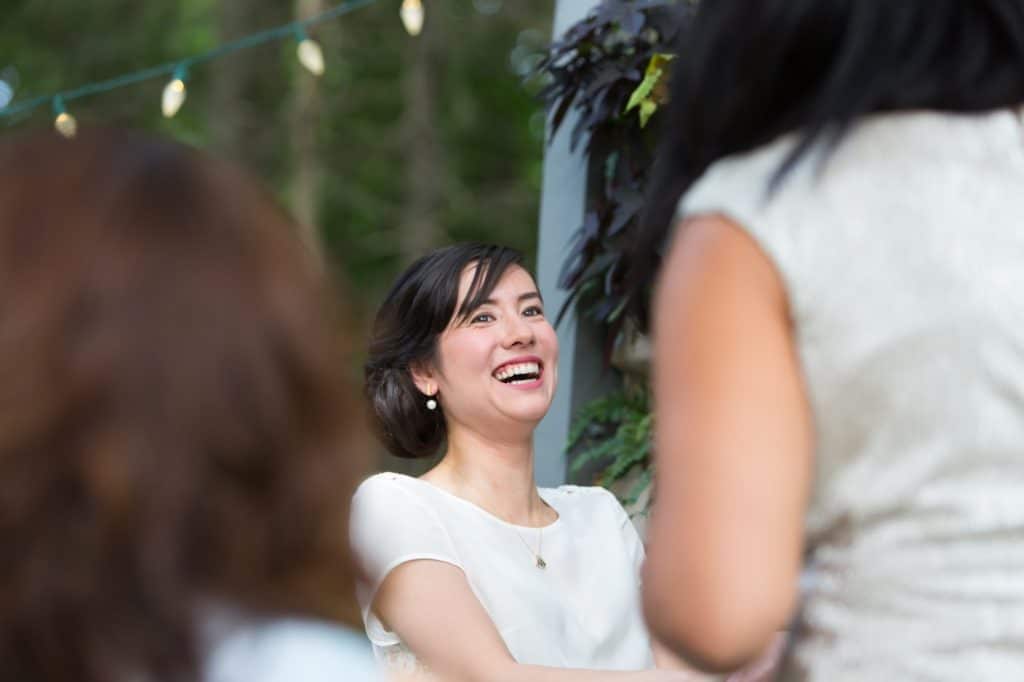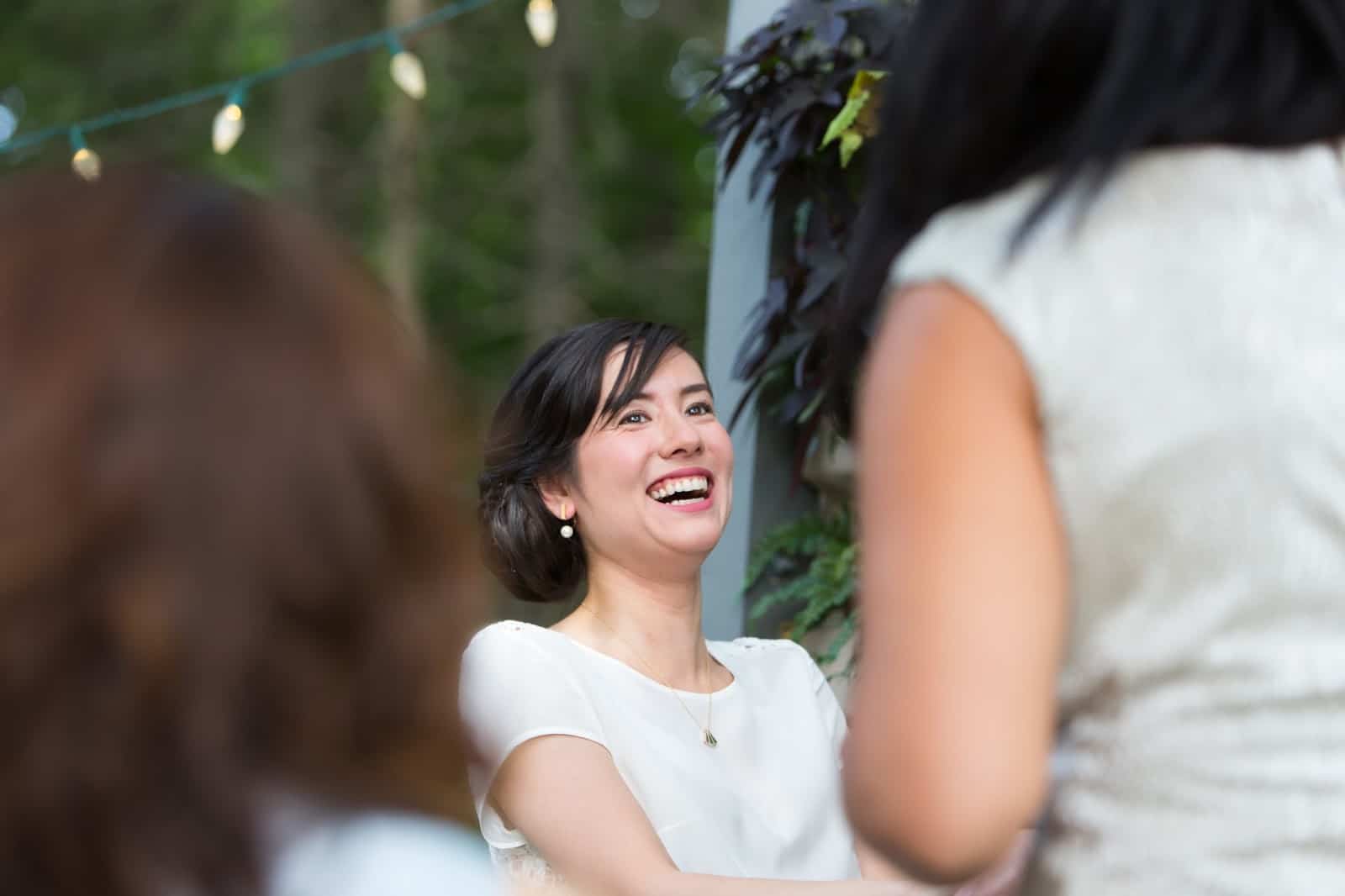 ---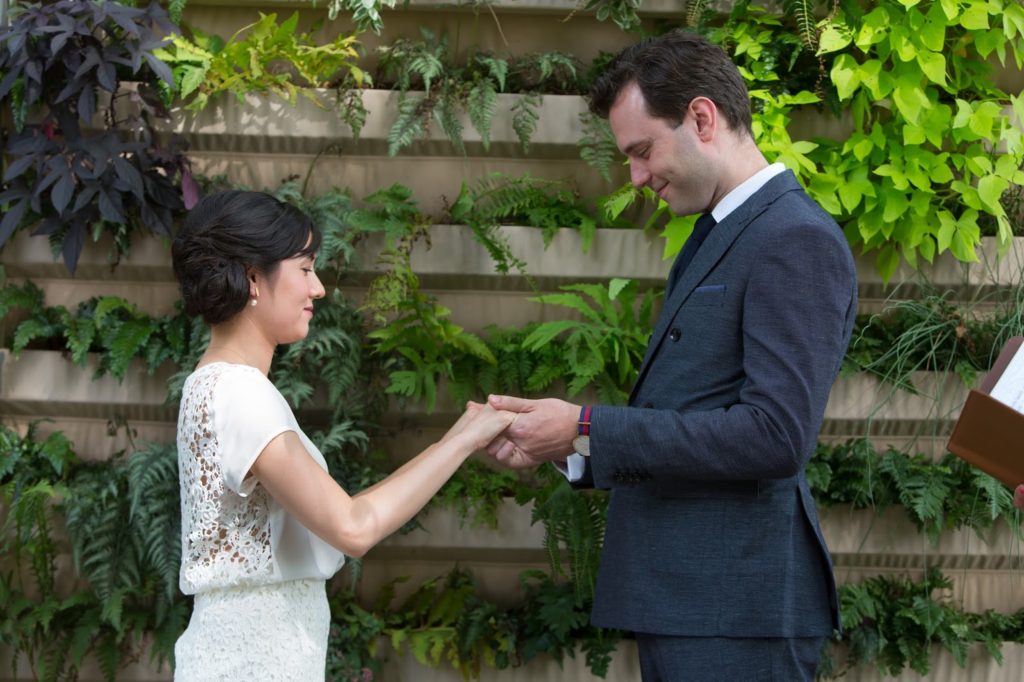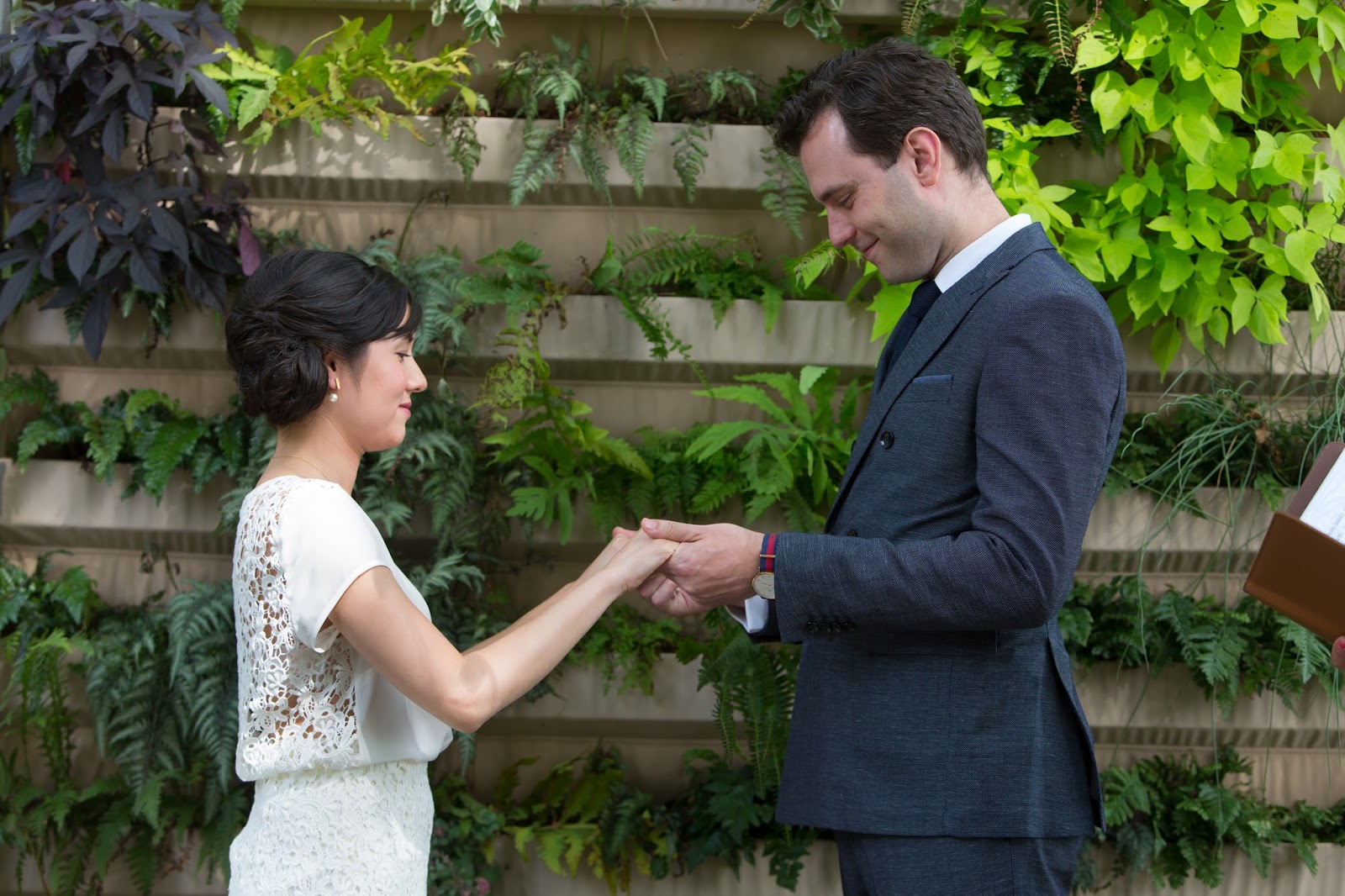 ---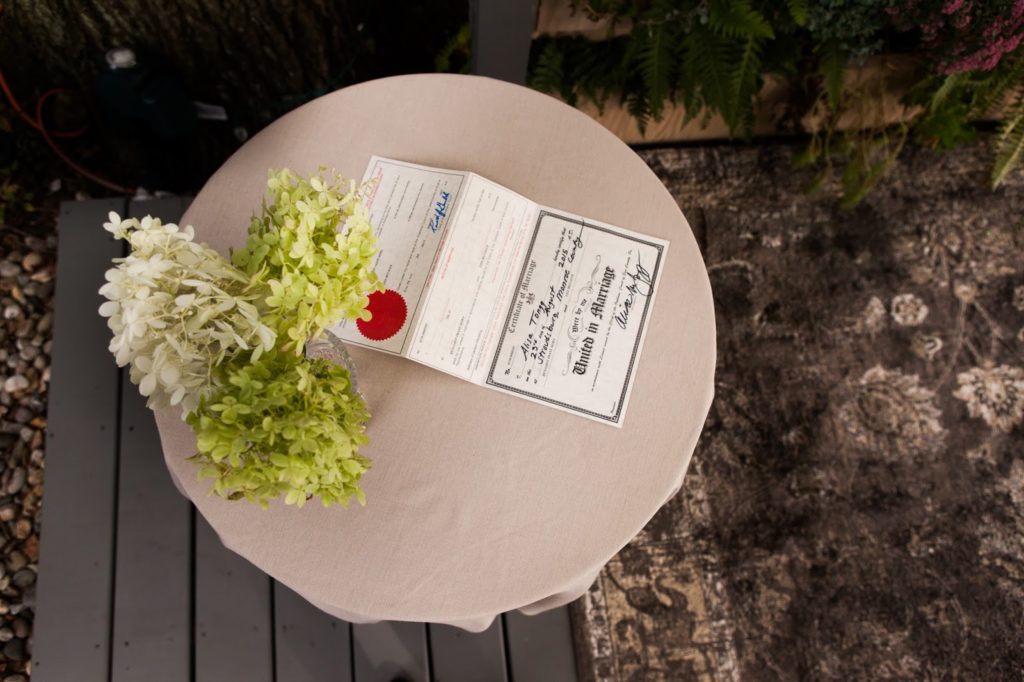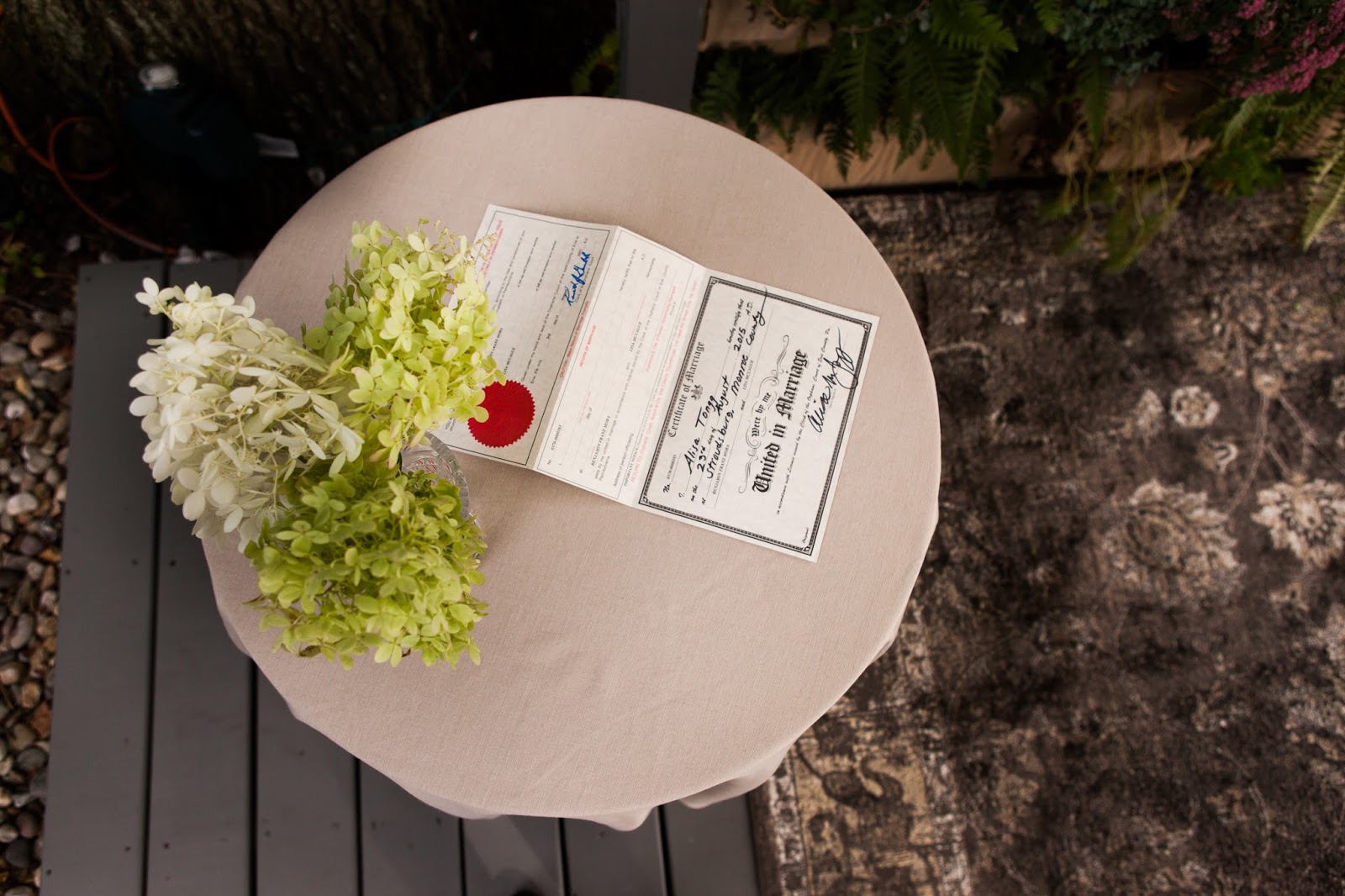 ---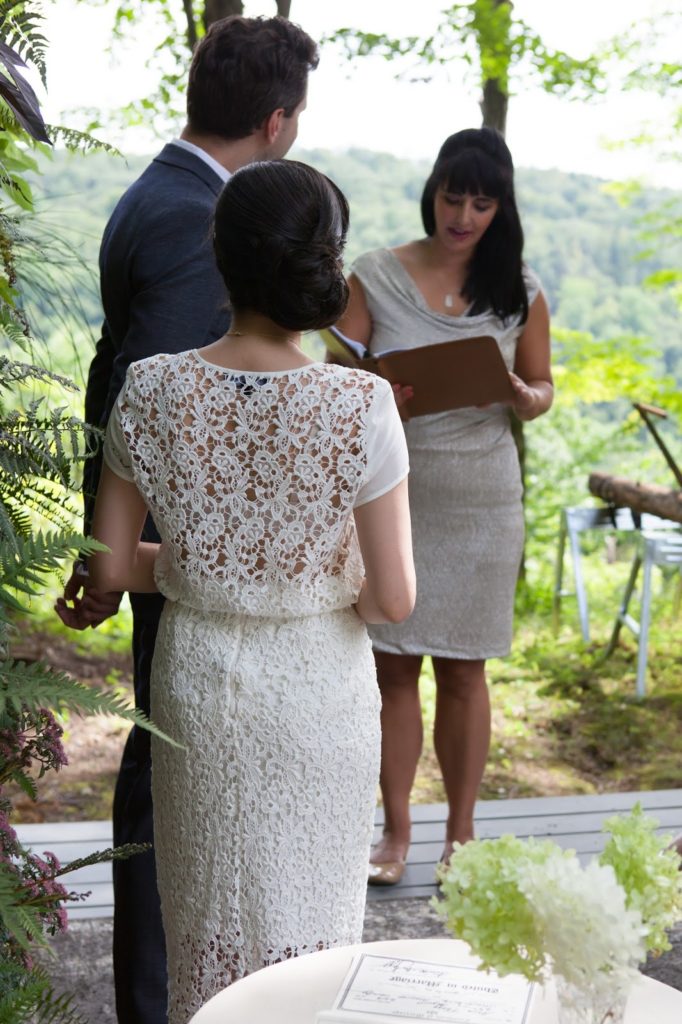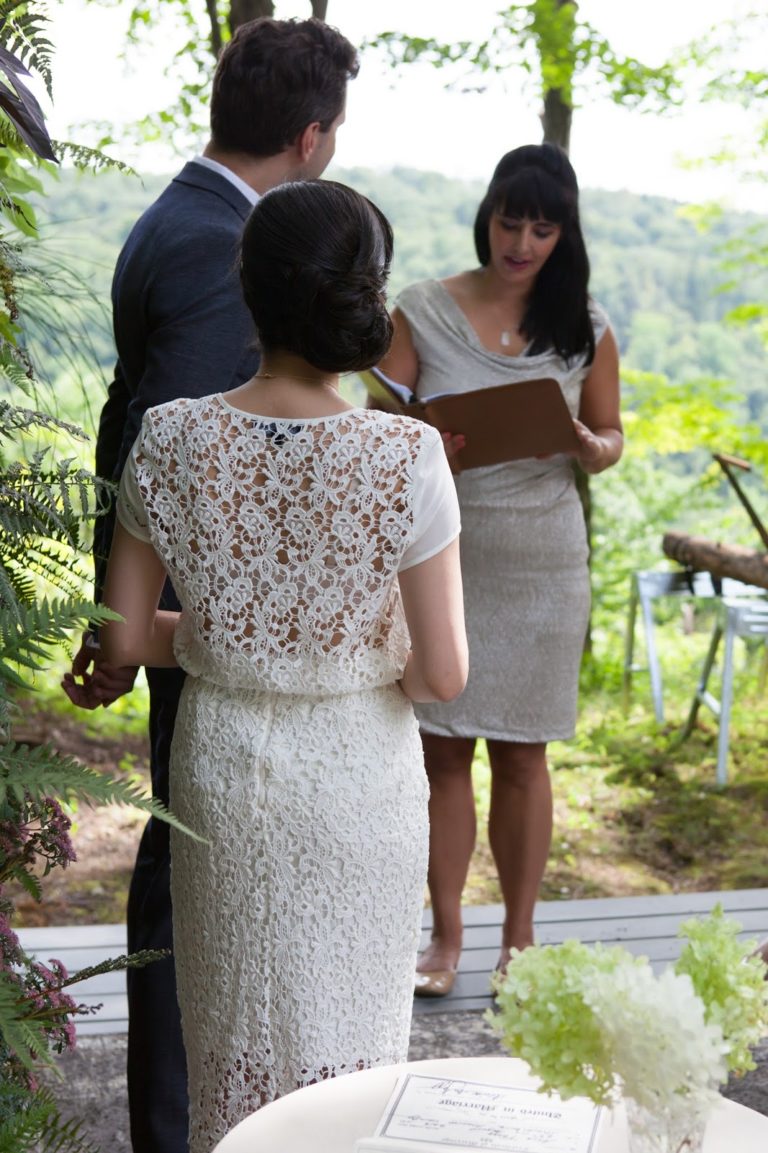 ---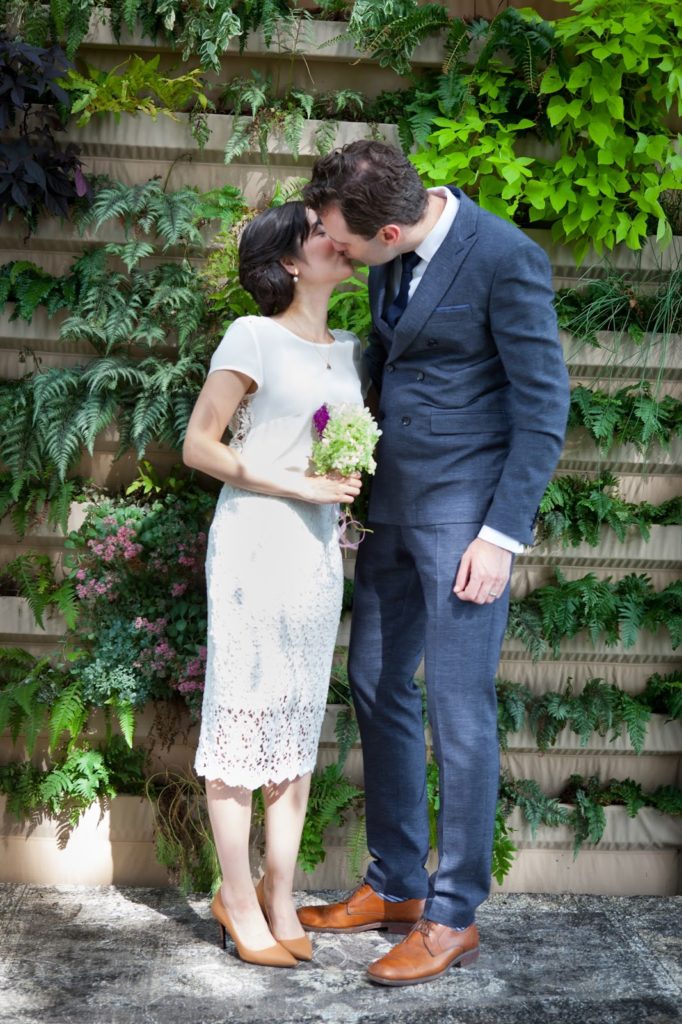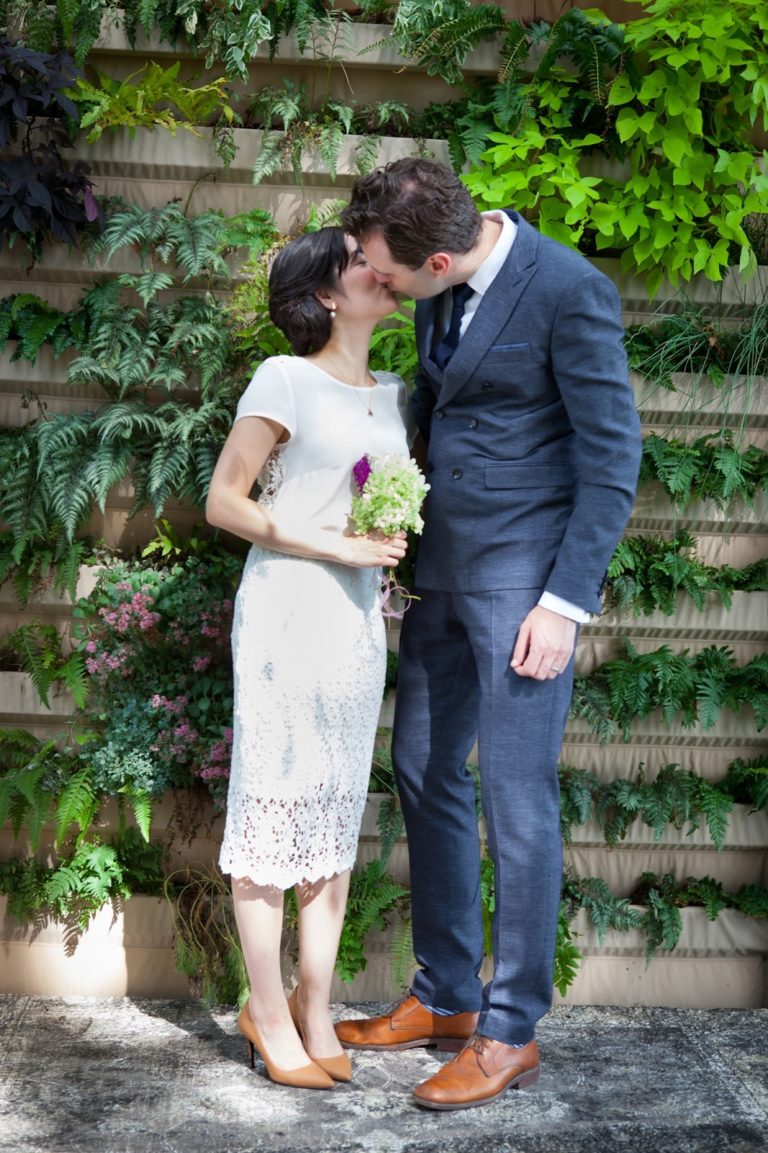 ---
After their exchange of vows, Lisa and Ben signed their marriage certificate, and then sealed their promises with a kiss. Their first act as a married couple was partaking in an adaptation of the German wedding tradition of sawing a log in half.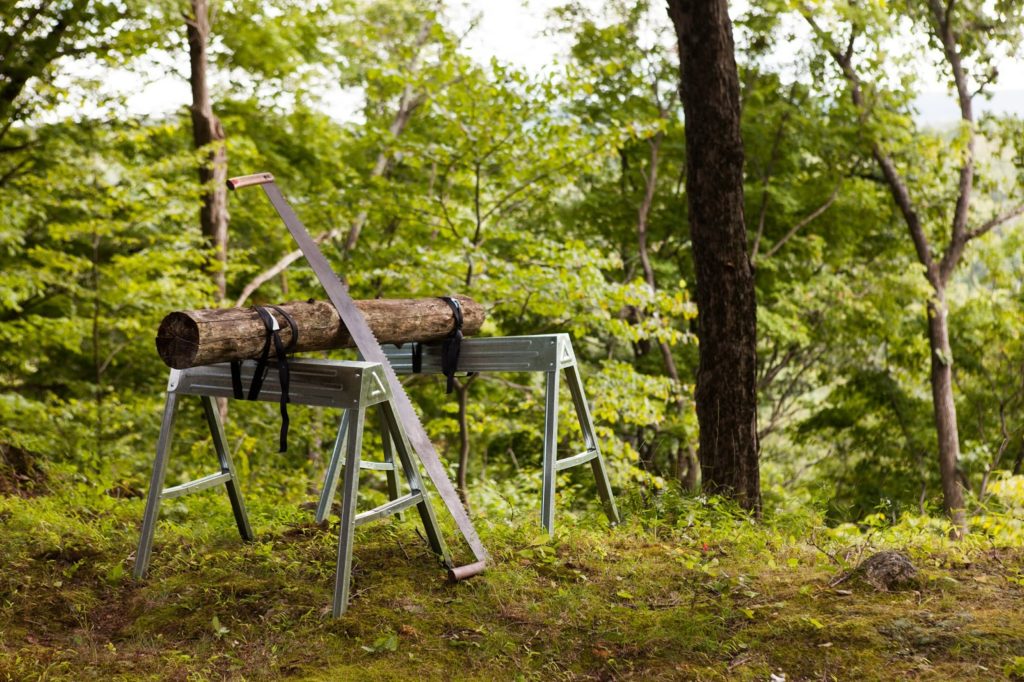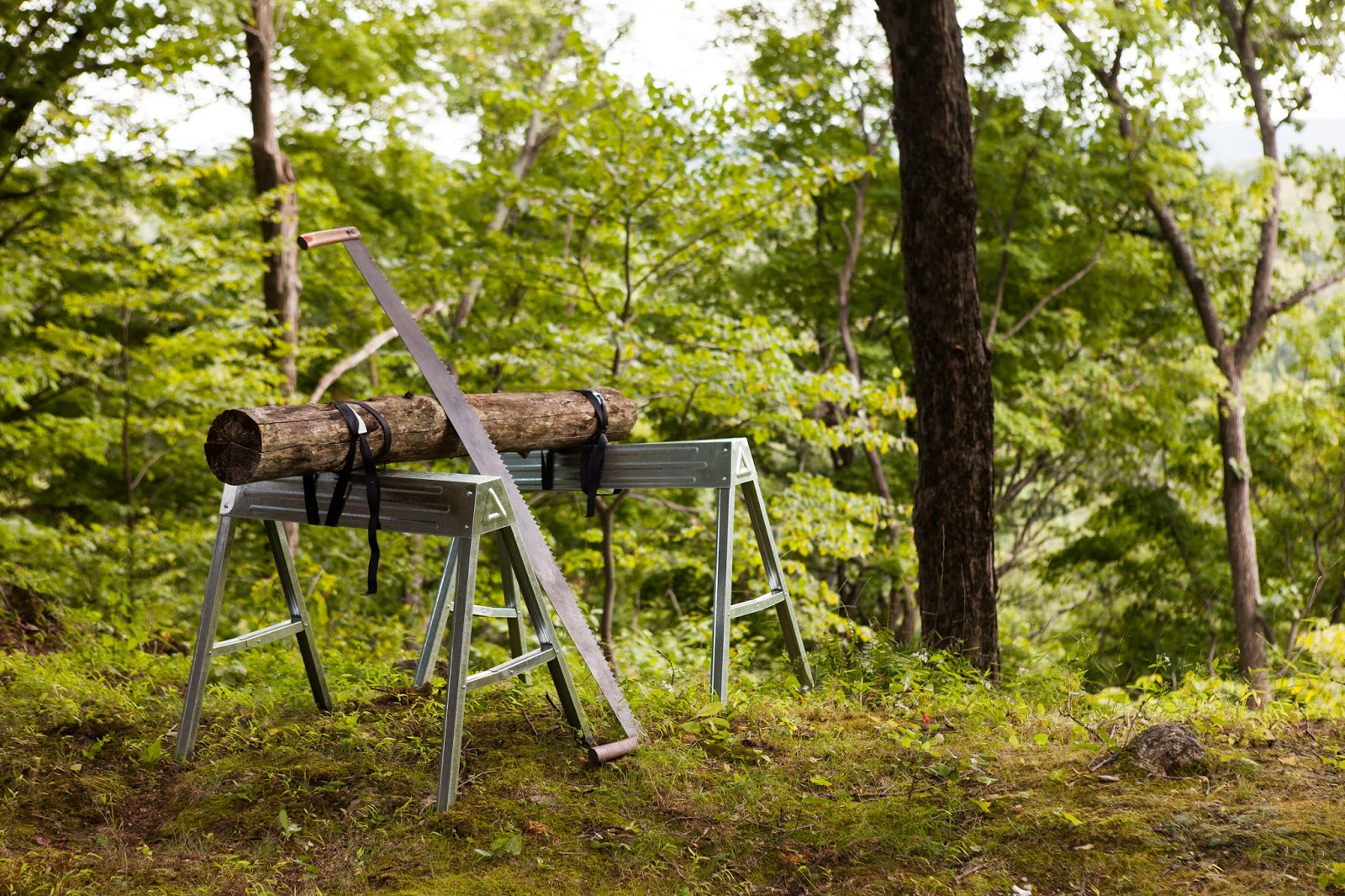 Leading up to their wedding, Ben had found a man in New Jersey, close to the airport they flew into, who had beautiful estate tools for sale. On their drive into Pennsylvania for their wedding weekend, Lisa and Ben, delighted in their procurement of one of these vintage double-handled saws for their unity ritual.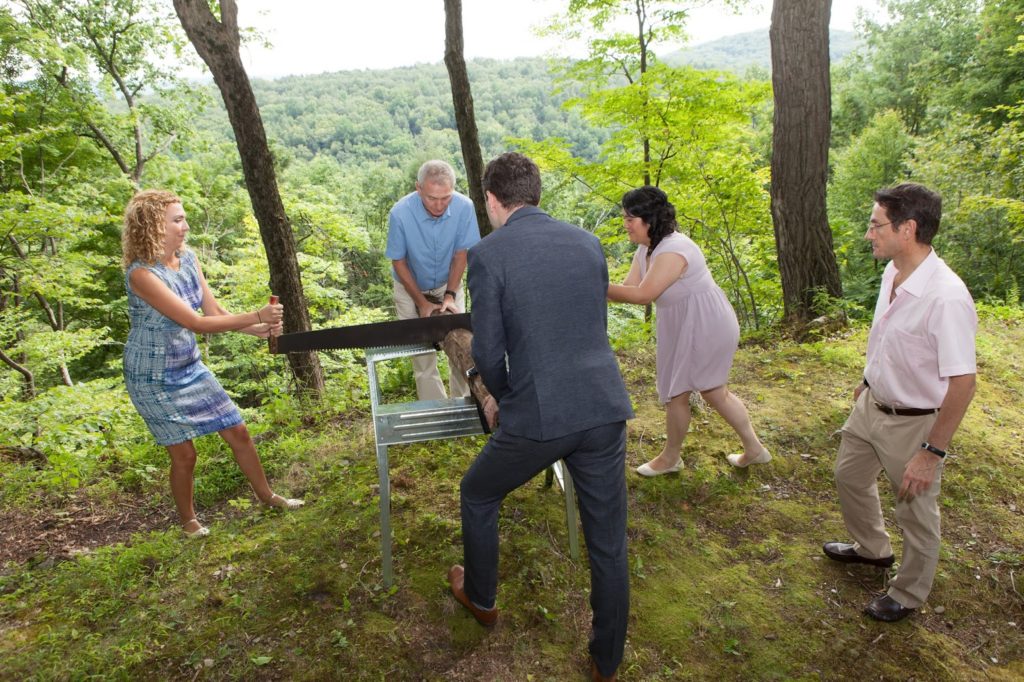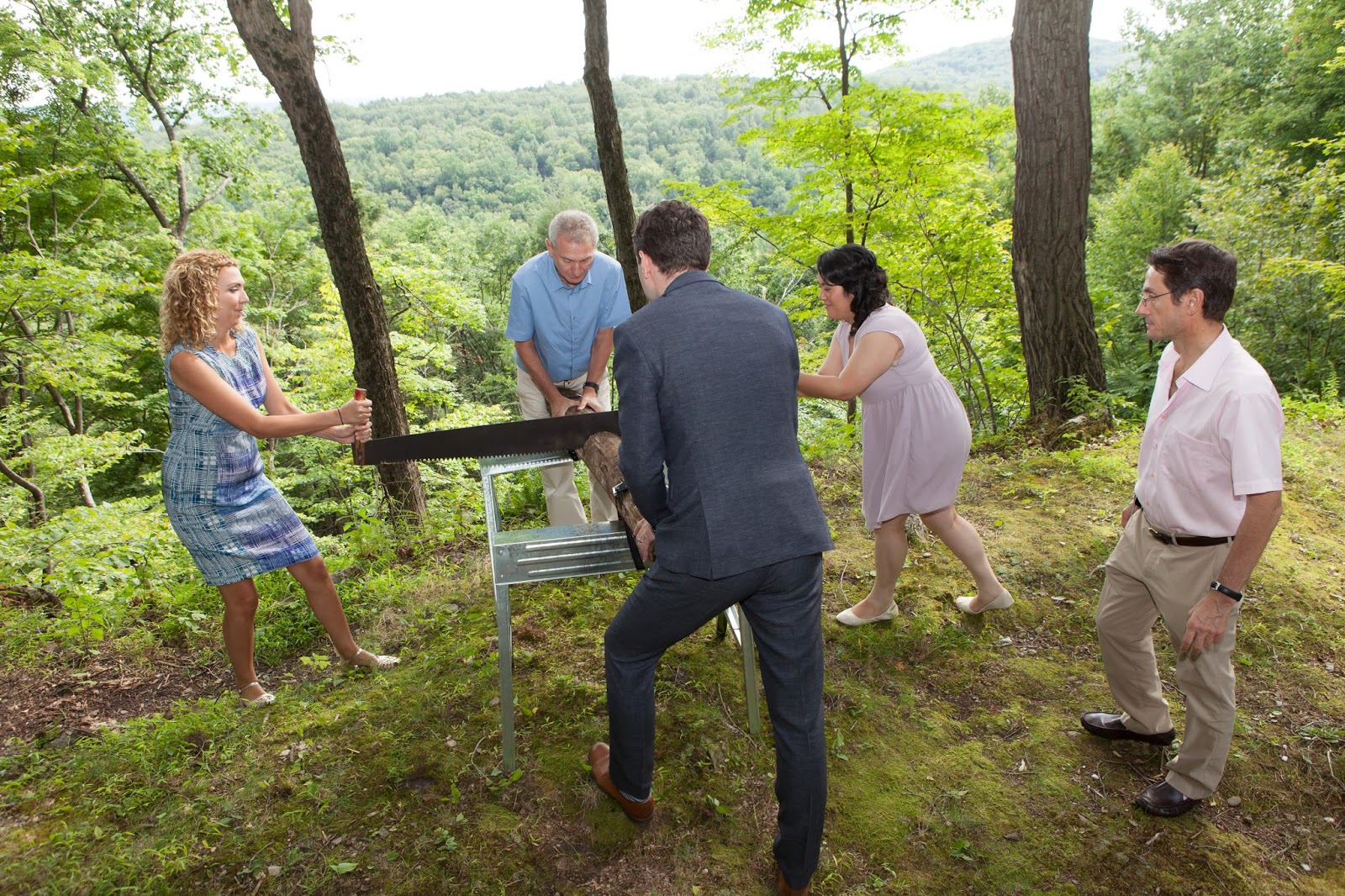 ---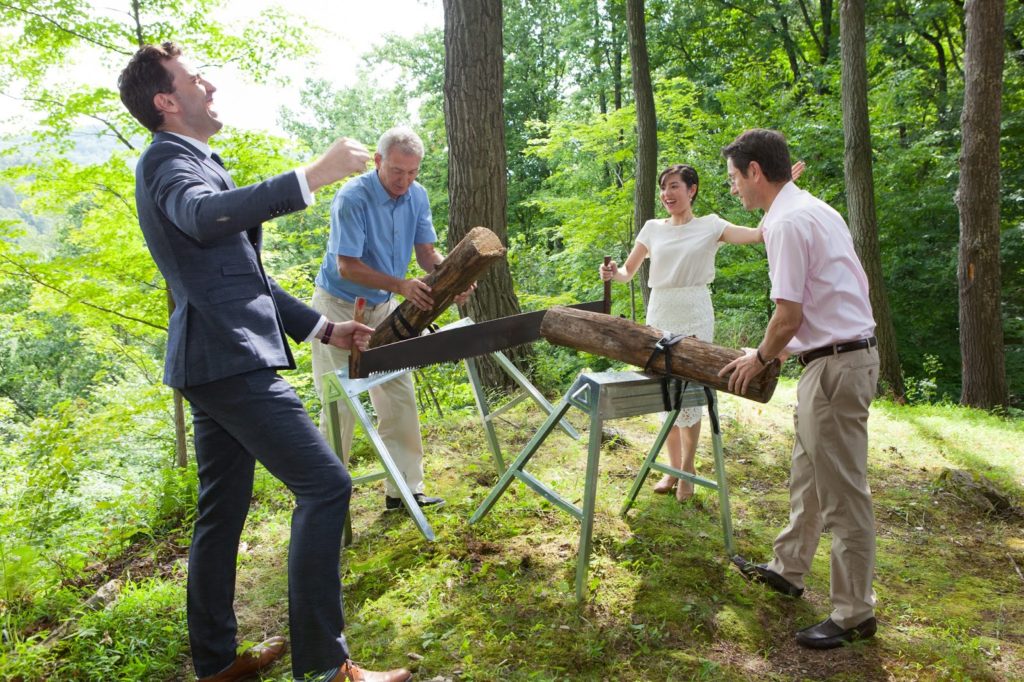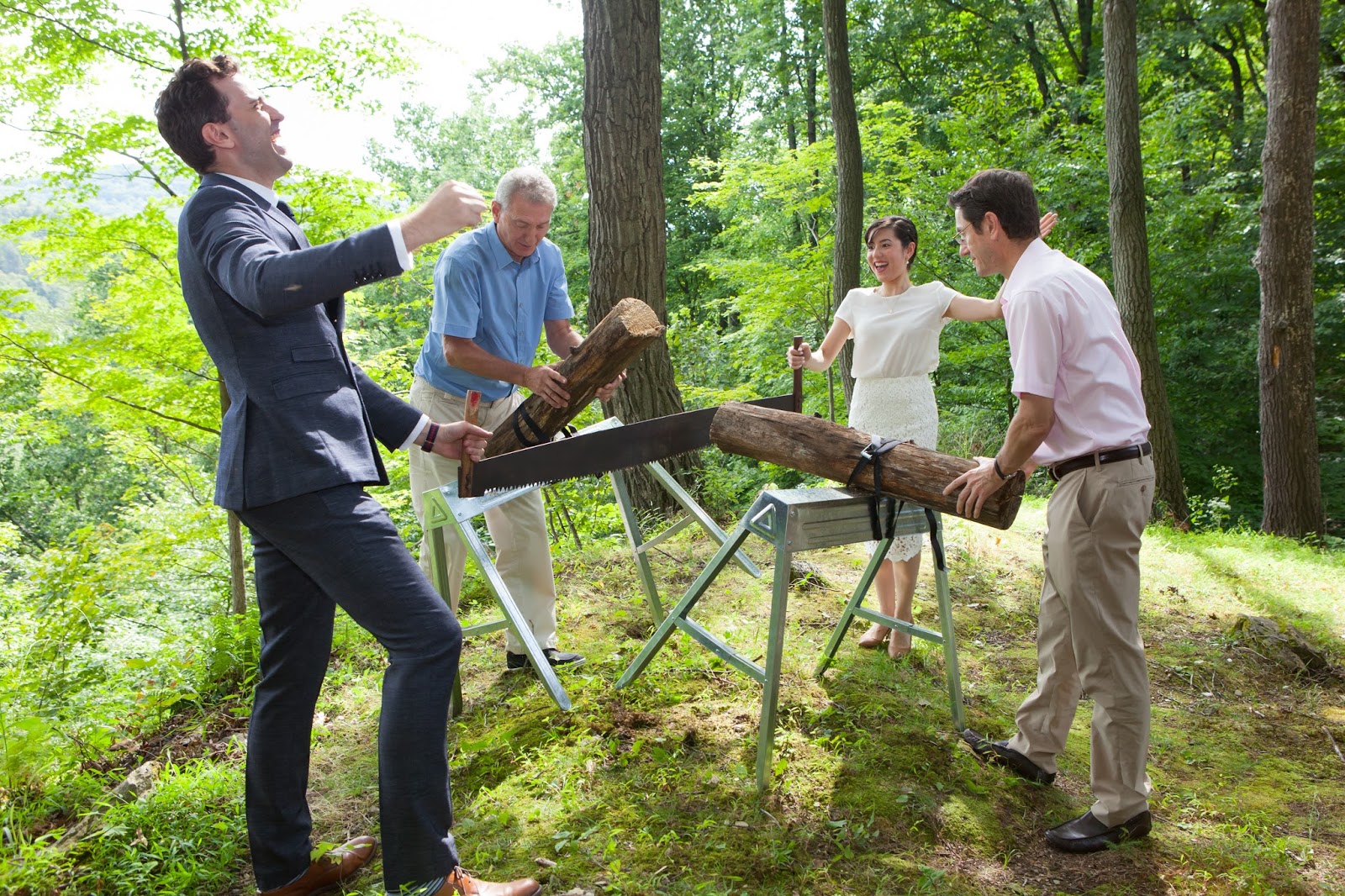 ---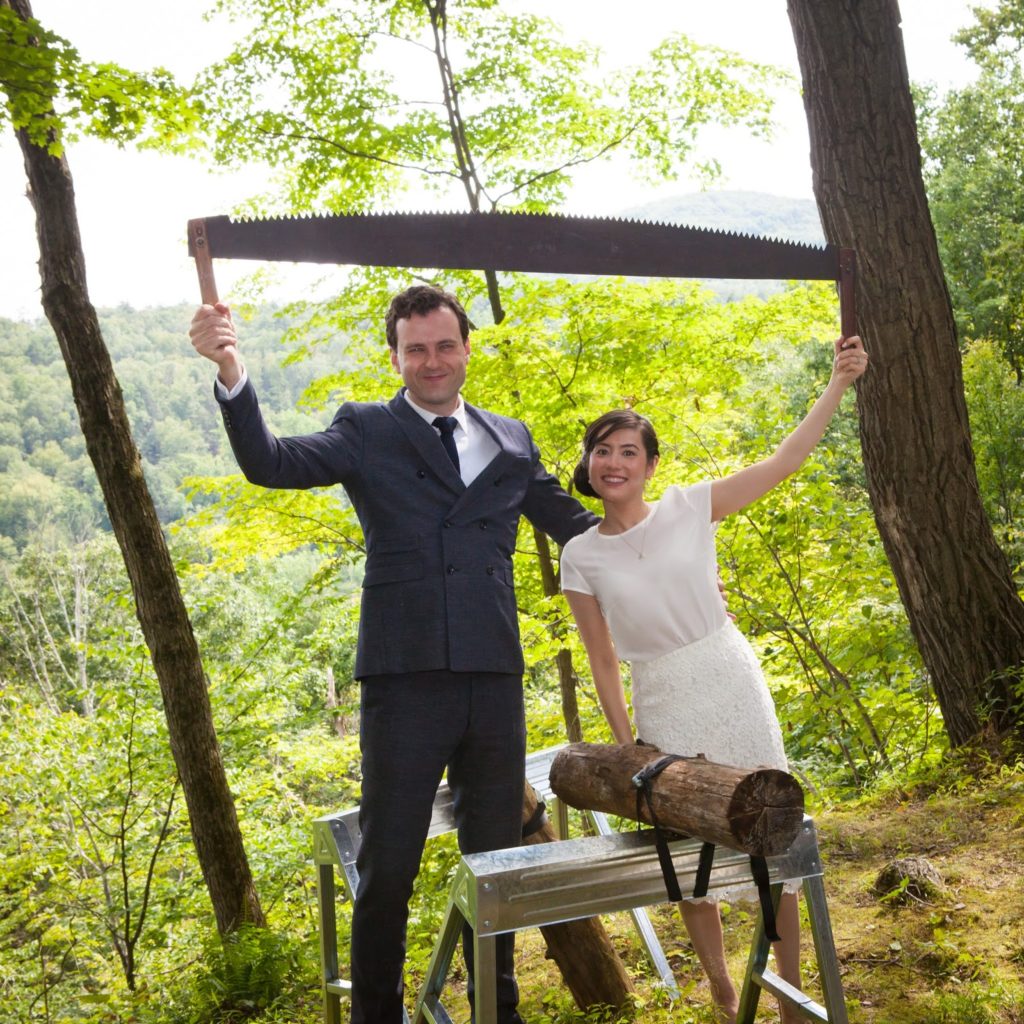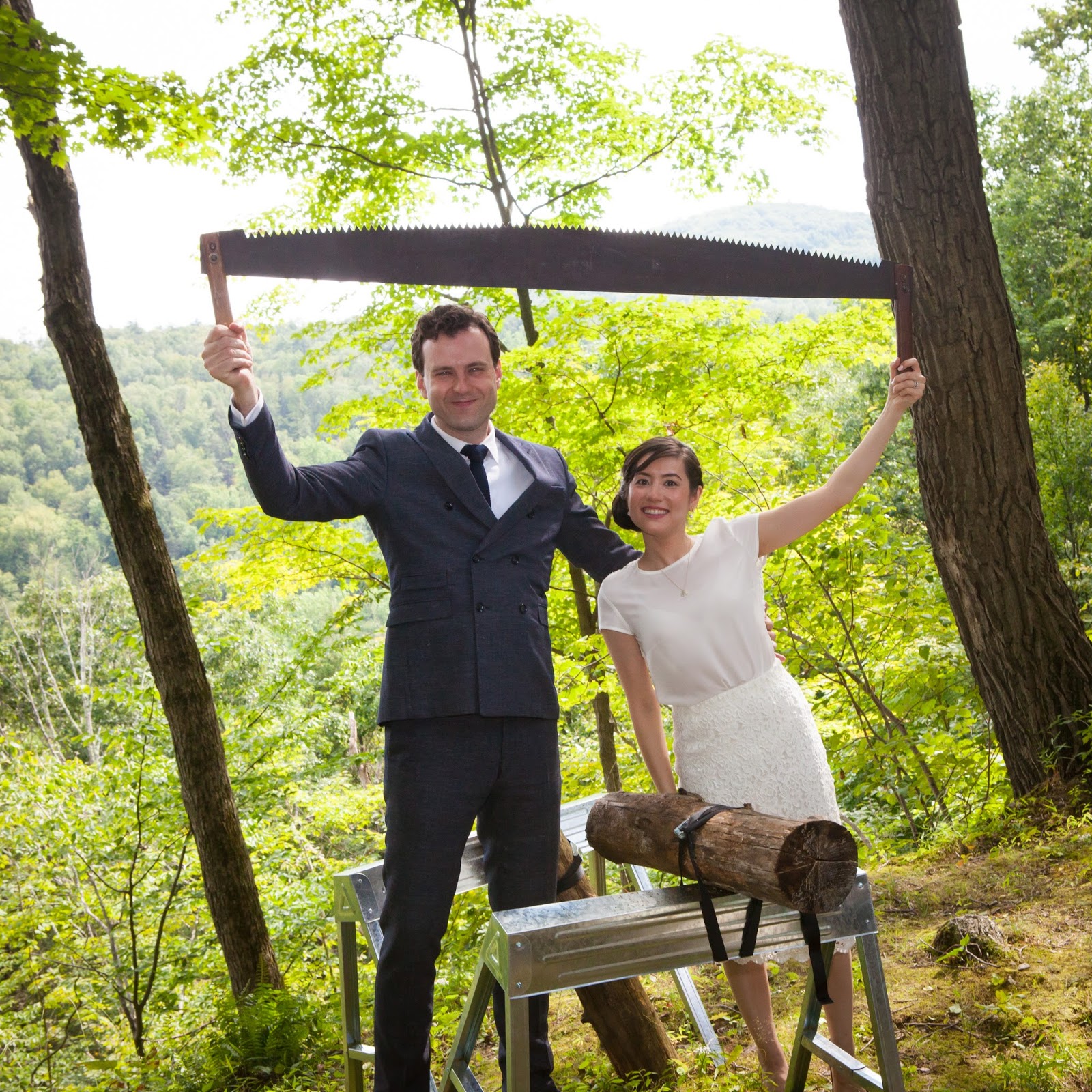 Lisa and Ben started the task of sawing their log in half, symbolizing that they will continue to work together as a team to overcome life's obstacles. Then, their gathered family was surprised to be asked to participate as well. Lisa and Ben wanted their family to know how much they depended on their love and support in their lives too, and asked everyone to take a turn at helping them saw their log in half. The dads were up first, followed by the bride and groom's mothers, then their siblings all took turns helping. When everyone had pitched in, the newlyweds finished the task to the sounds of enthusiastic cheers.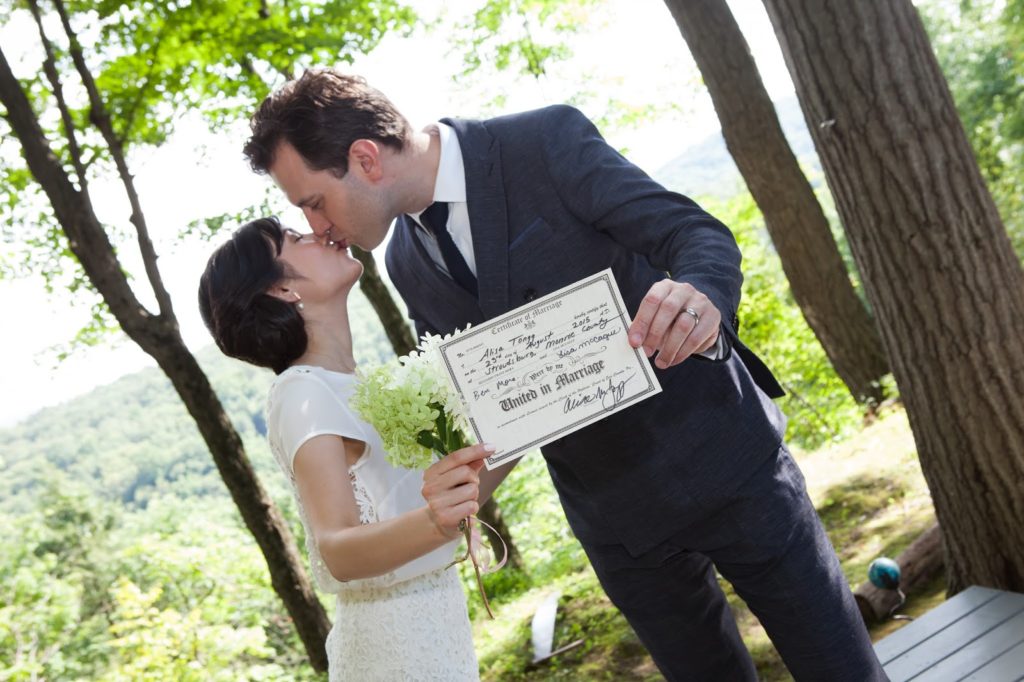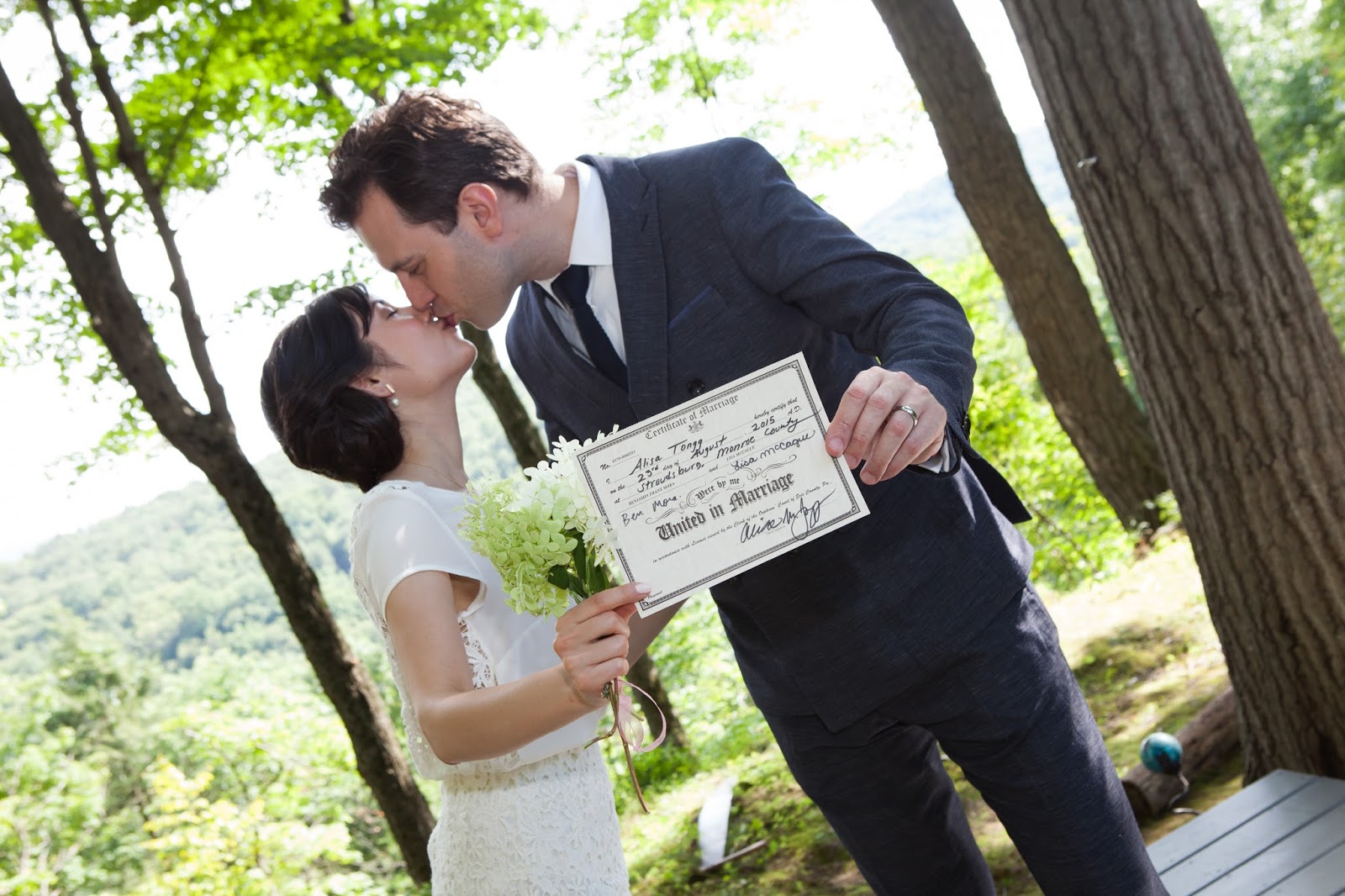 ---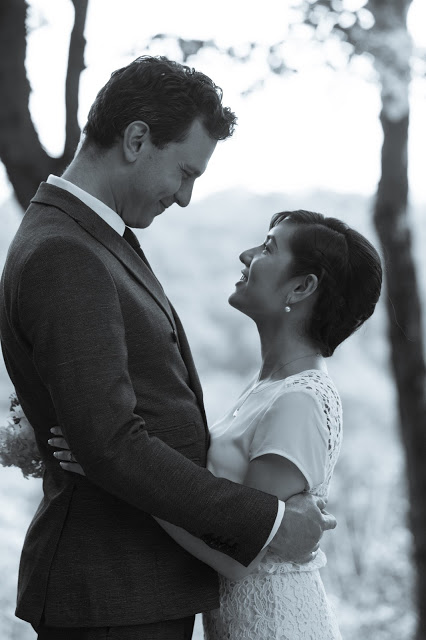 ---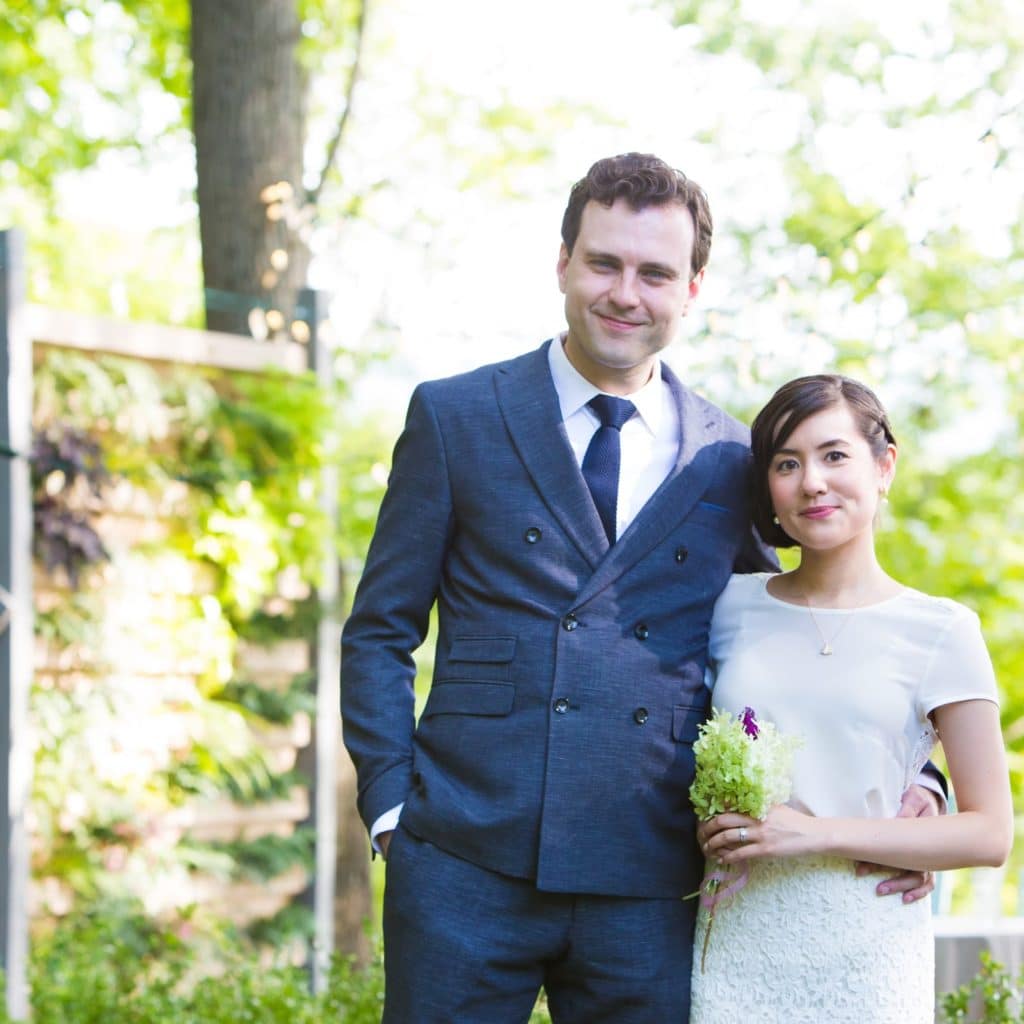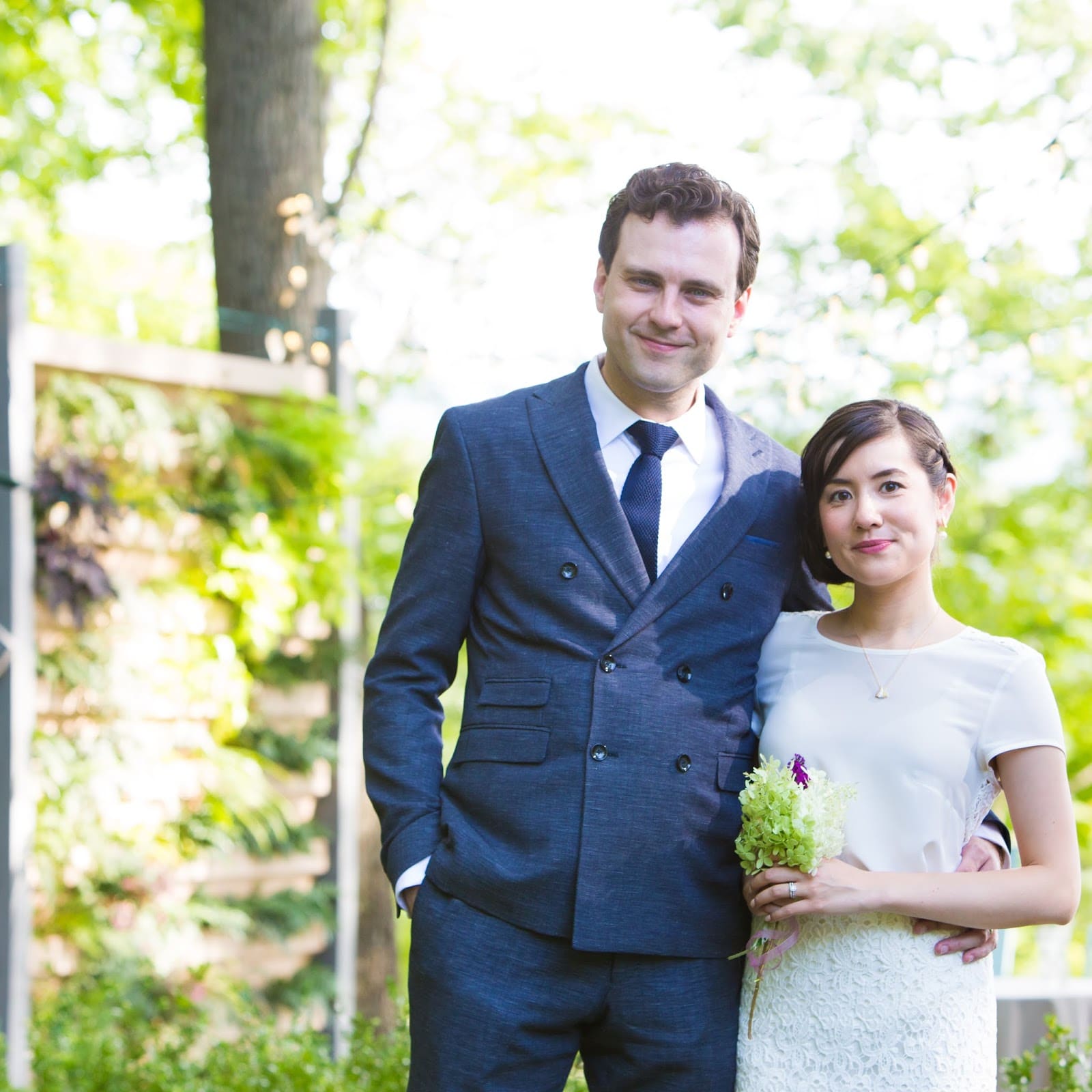 ---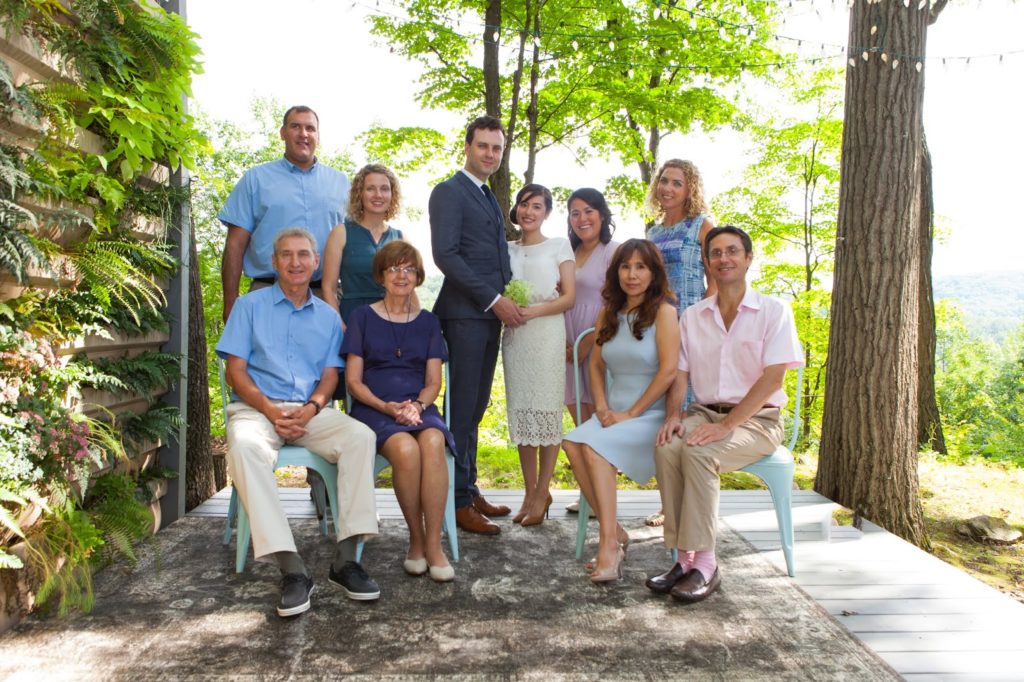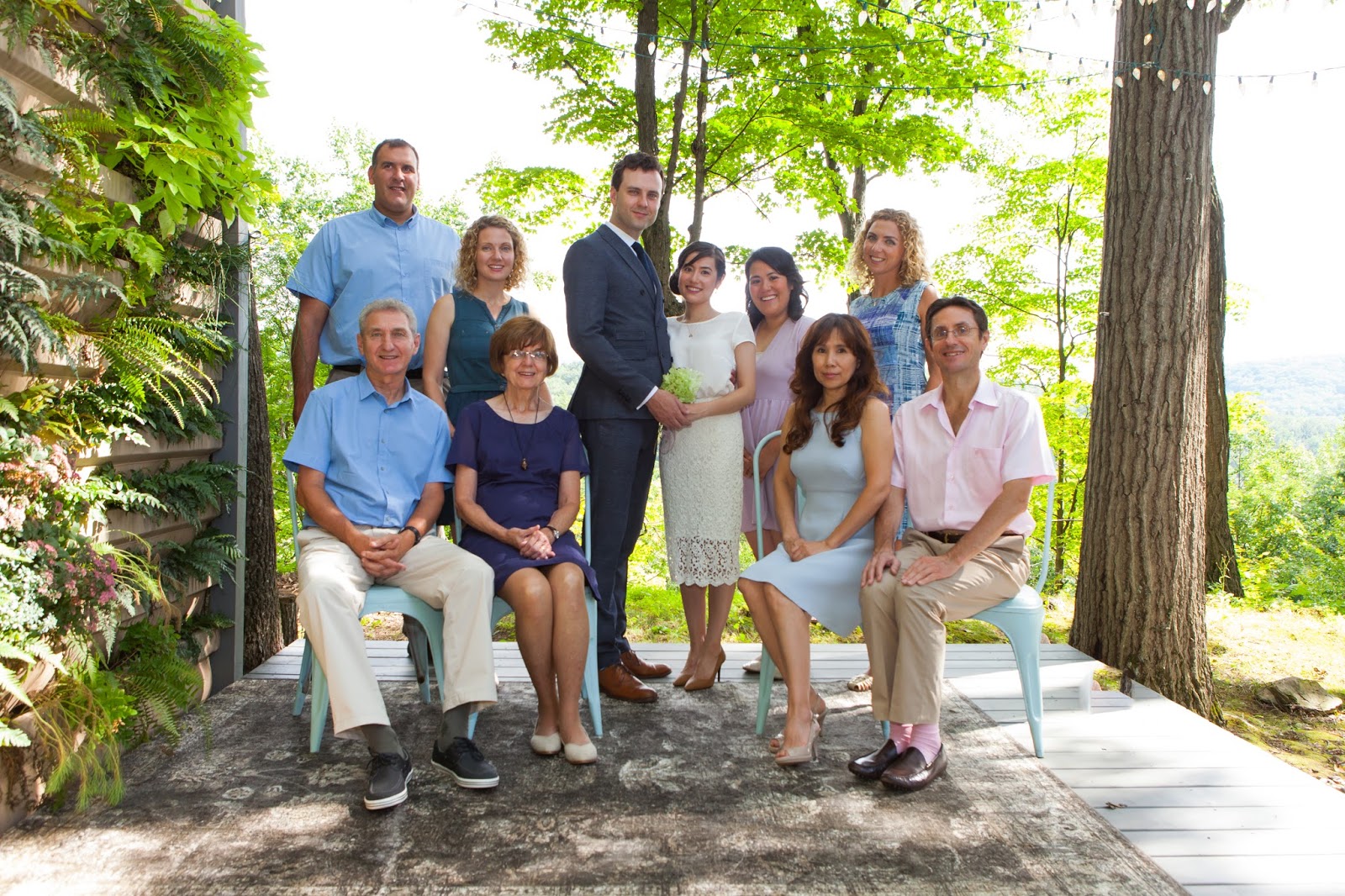 Lisa and Ben gather their families for a new family portrait.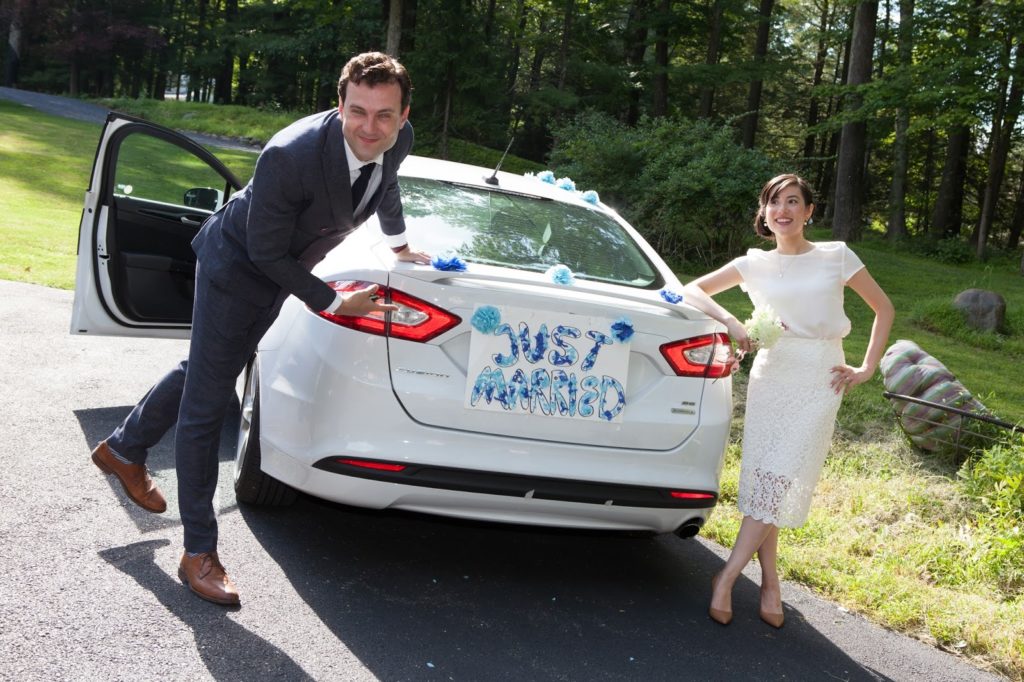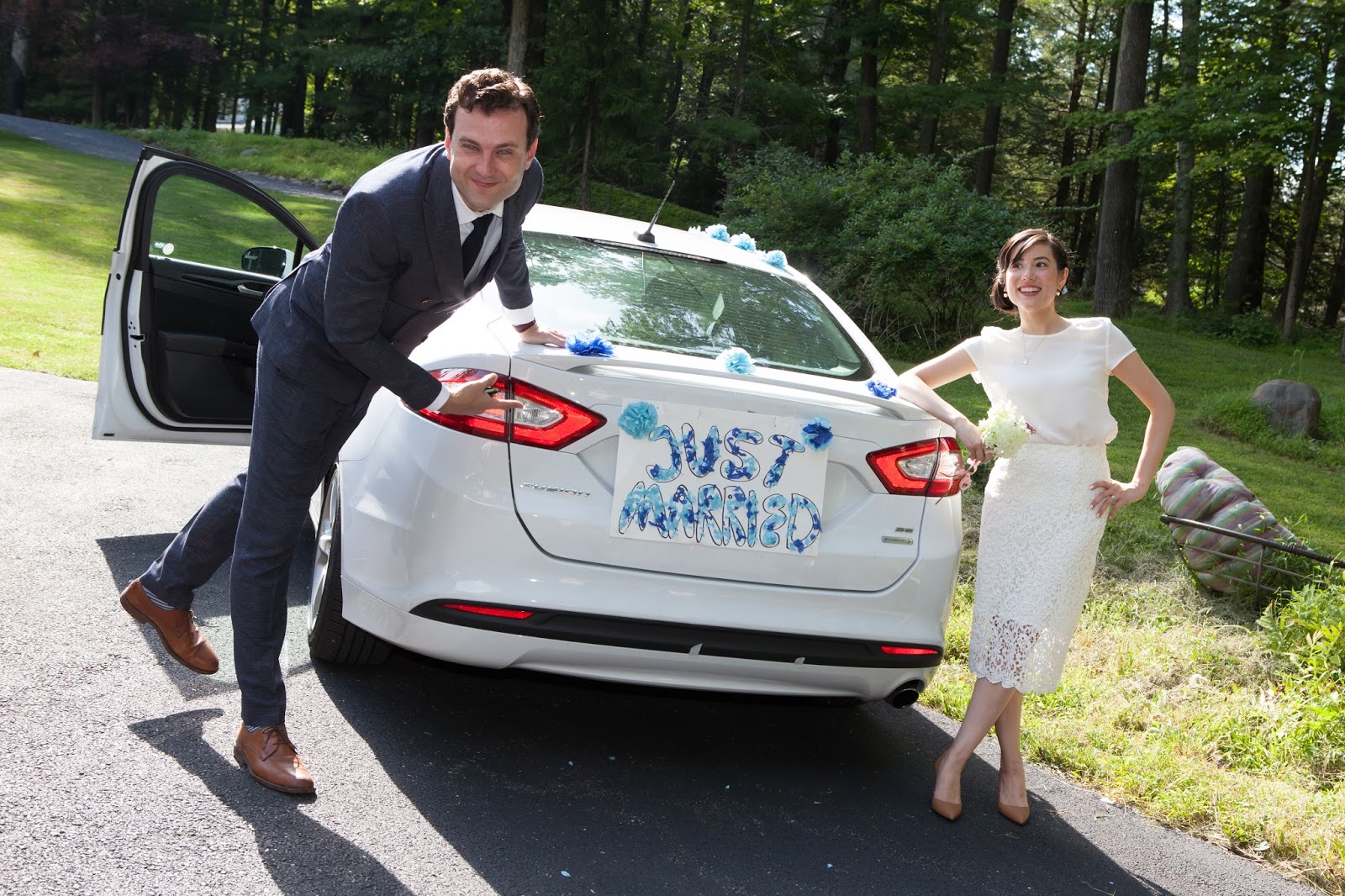 As the newlyweds made their way to their getaway car, they discovered that their family had a surprise for them too!
Photographer | Susie Forrester Photography
Officiant | Alisa Tongg, Celebrant
Venue | The Living Wall at Promise Ridge