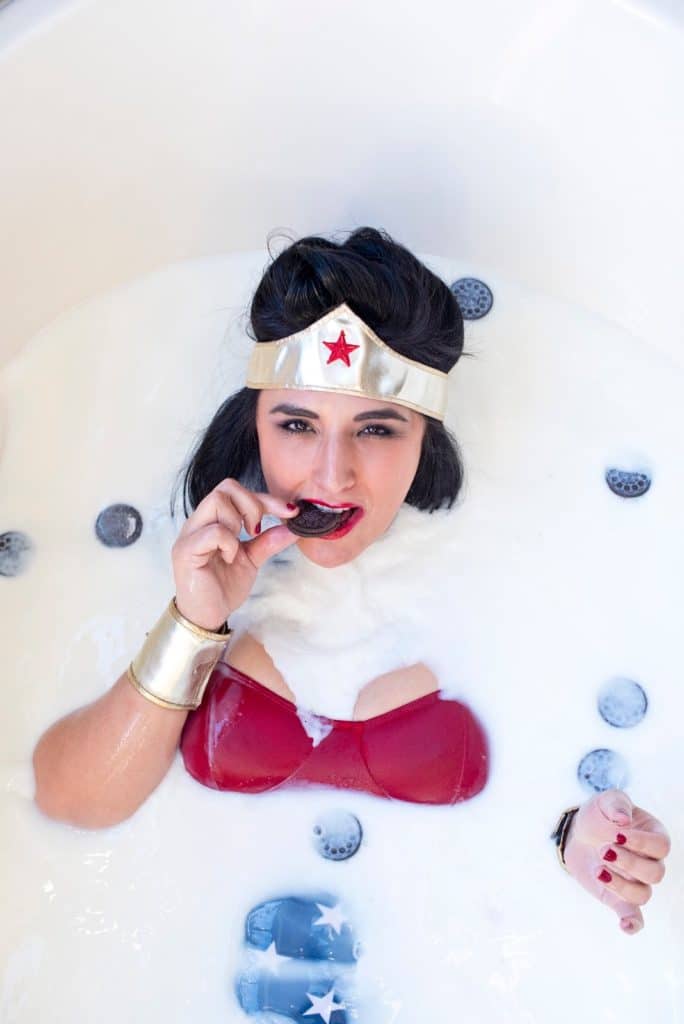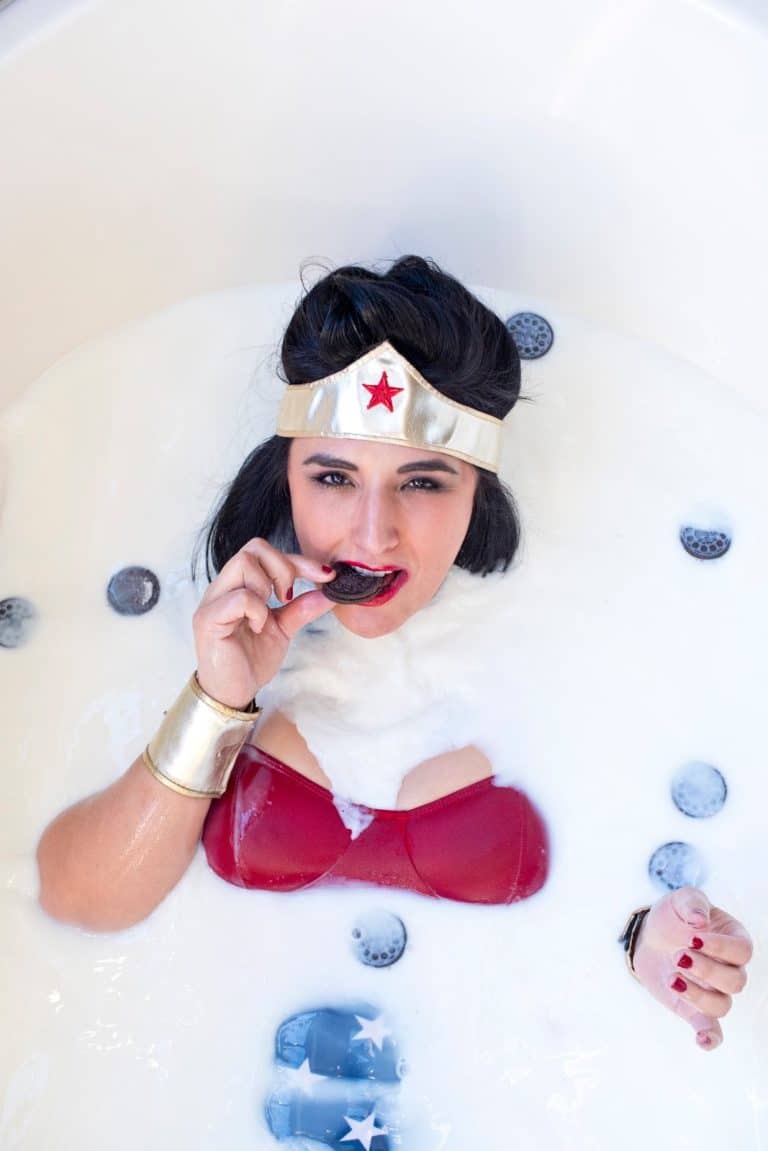 Last month milk bath portraits started populating my social media feeds. Of course, I became mesmerized and wondered 'what it would be like to be like Cleopatra and indulge in one of these luxuries…and be photographed doing it?' I sent a text about my idea to my friend Rob Yaskovic, who happens to be a wonderful portrait photographer (among other things) and he replied immediately, "I'm totally in."
The 7 things I learned getting this awesome portrait:
1) You don't need milk from the farmers' market for your milk bath. I went to Walmart because I knew they would have Dry Milk at affordable prices. I ended up getting 6 large boxes of generic brand dry milk (everything they had on the shelf) and 5 gallons of whole milk. I chose whole milk because I wanted to get my milk bath as white as possible. When it was time to get the bath ready, I poured the dry milk in one box at a time as super hot water was filling the tub. I wanted the warm water to dissolve the dry milk so there wouldn't be clumps, and it worked.
*I feel like I should make a disclaimer, I also bought one bag of Oreos at Walmart while picking up the milk (I don't even want to know what the cashier thought). Turns out, so many of the cookies were damaged when we opened them and were getting ready to start. As an Oreo aficionado, I have seen the occasional broken cookie, but never to this degree. So where I can comfortably recommend Walmart for the milk, I would suggest your fanciest grocer for the pièce de résistance–America's and my favorite cookie, Oreos.
2) There is such a thing as a modest milk bath. For modesty's sake, I made the photographer Rob close his eyes as I slipped into the tub. I was fully clothed mind you, in my Wonder Woman costume, but I still felt shy. It's good to work with someone you trust when you're trying out something kind of outrageous.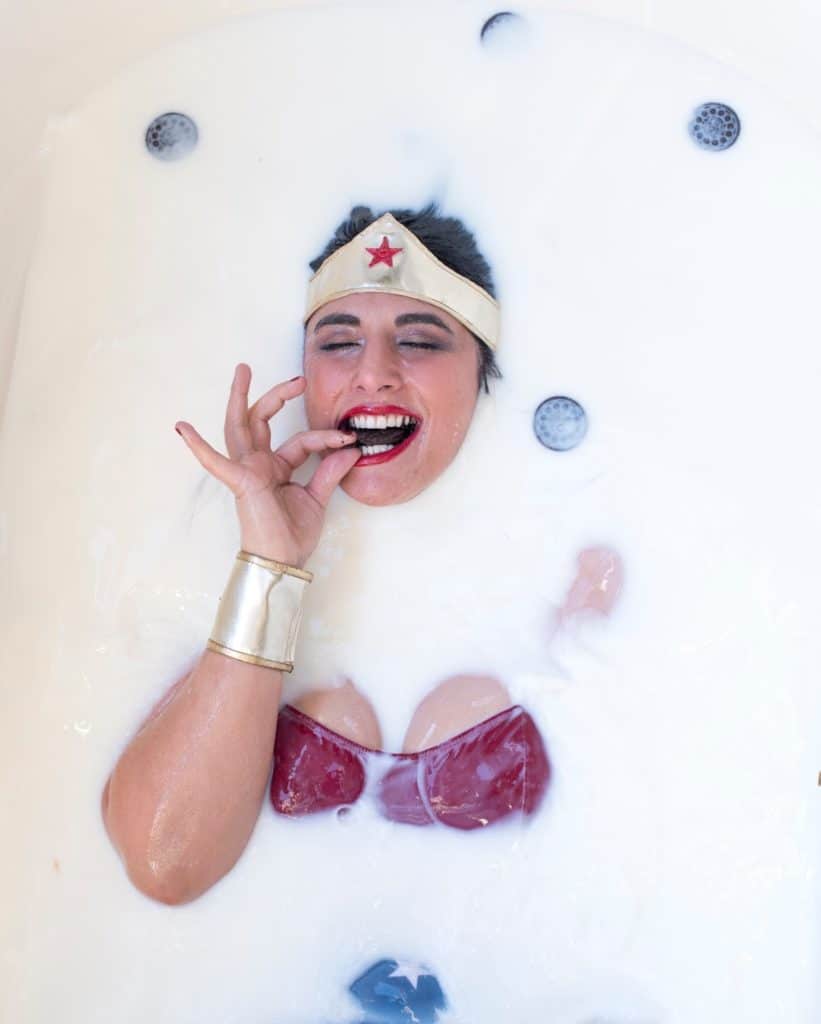 Upon reflection, I probably did not need to do my hair for this project.
3) You don't have to be a method actor for a portrait shoot. Being in a milk tub surrounded by Oreos, I have to admit was disorienting. There was a very limited time we had to get the shot once the Oreos hit the milk because they dissolve quickly. I wish future me was there to tell me that I shouldn't actually eat the Oreos. So many of the pictures that Rob took have me with my mouth closed chewing—or worse yet, with some of the black residue on my front teeth. Confession, there was even one point I grabbed an Oreo that was floating by my shoulder and popped it in my mouth. As it dissolved into oblivion in my mouth I thought, "wow, that milk got this Oreo just the perfect consistency." It was against my nature to waste these cookies, but if I were to give myself advice, it would be to just use the Oreos as a prop during the shoot. You can eat what's left over when the work is done.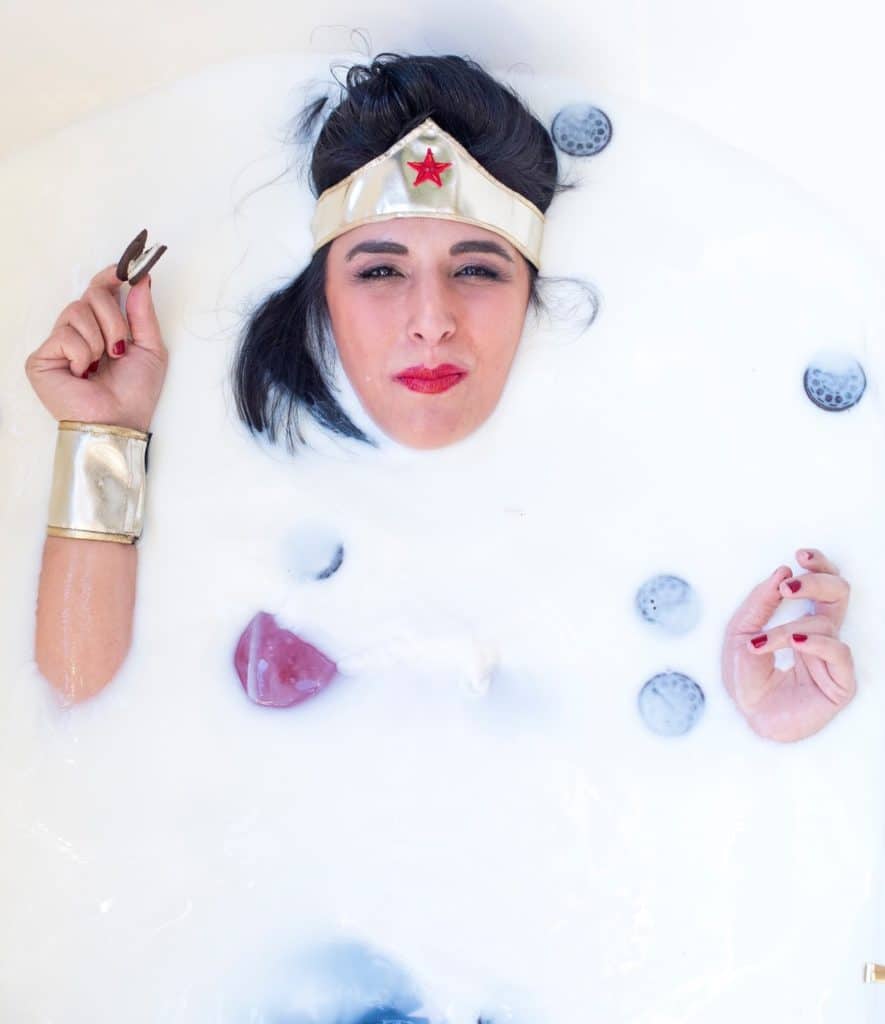 4) Get some help. Rob wishes we had an assistant on hand for cookie placement and to fish out the soggy ones I didn't eat first between takes. As it was, Rob was perched on top of the tub, straddling the edges to get his shot. Between his precarious position and the grip on the camera, he wasn't able to toss the cookies at me like I had imagined.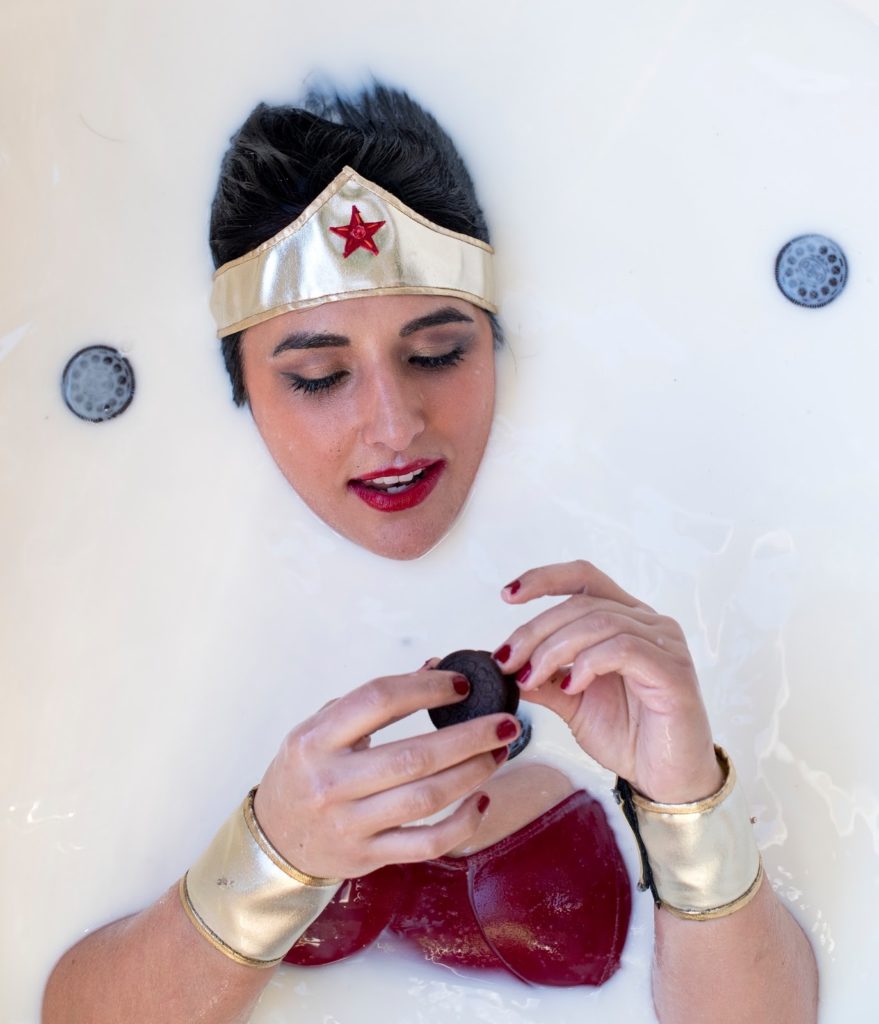 5) Outtakes and behind the scenes are where it's at. We both wish we had someone there to film the entire process. This whole shoot was hilarious. Rob and I wish someone was there to document us as we figured it out.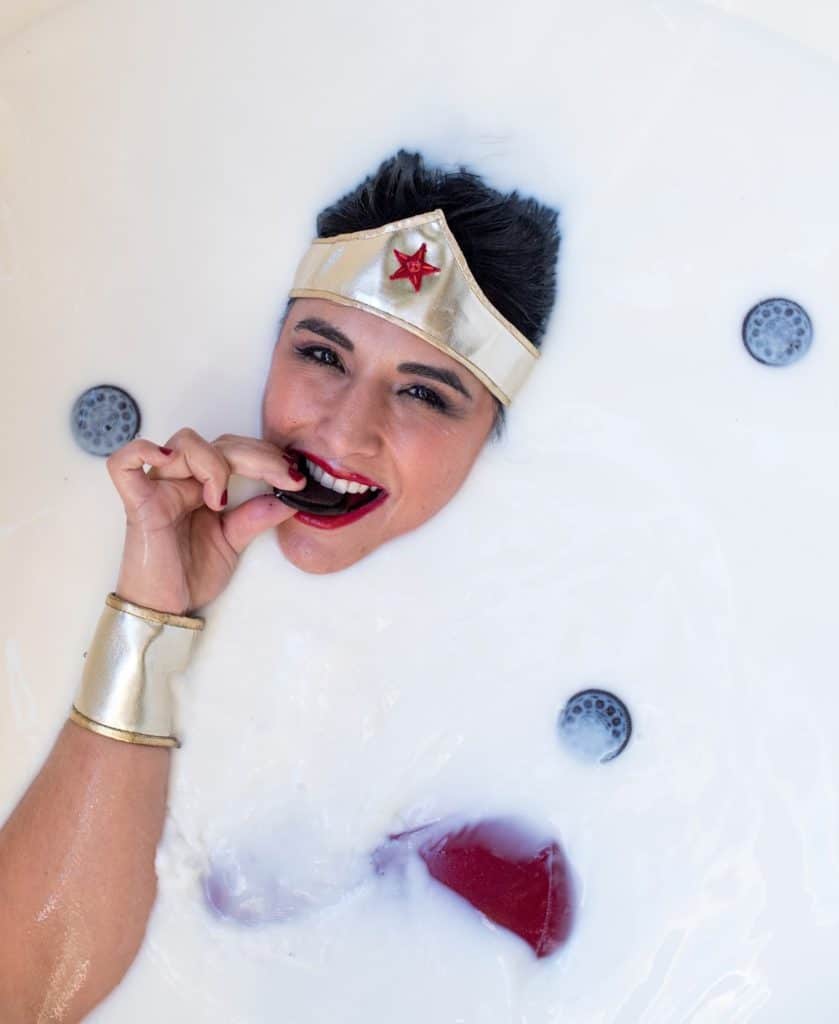 6) Culture Club for the Jet Set—Just three days after the milk bath shoot, I went to thoroughly clean up the tub. I noticed a slight sour smell and then saw a viscous creamy drip coming out of one of the Jacuzzi jets. Yuck! We had started a yogurt-like culture in the jet system. If I were to do this over again, I would immediately clean the tub right after the shoot. That means refilling it with clean hot water, adding bleach and then letting the jets run a full cycle. If you're working with one of those old fashioned tubs, then you don't have to worry about this part.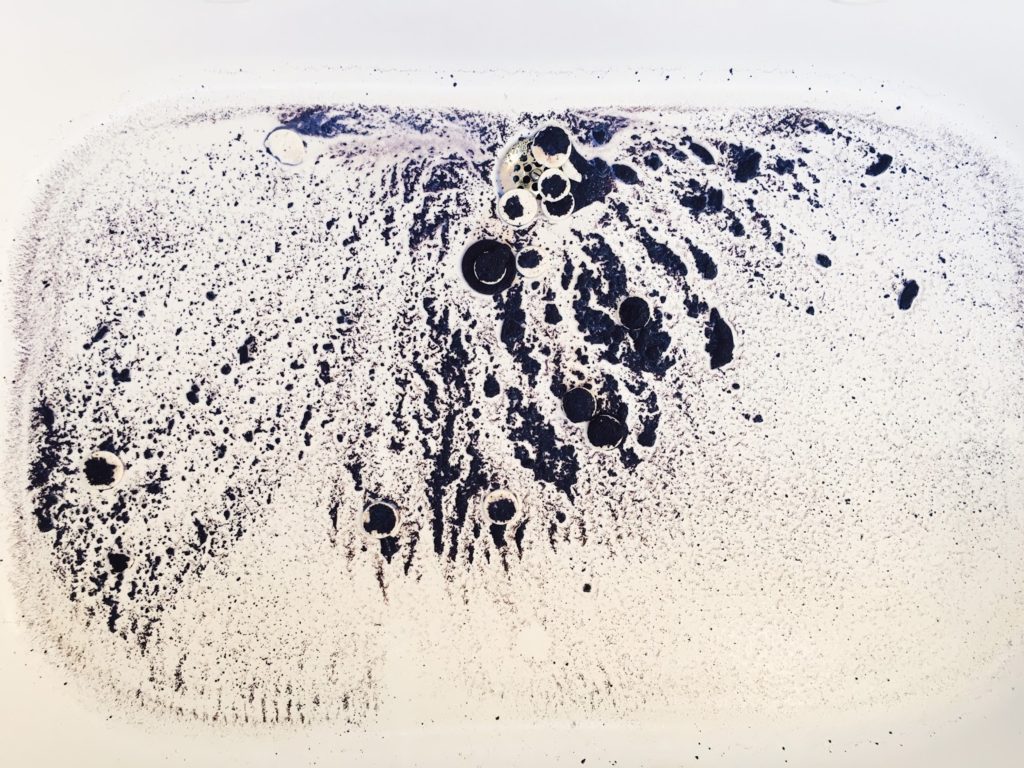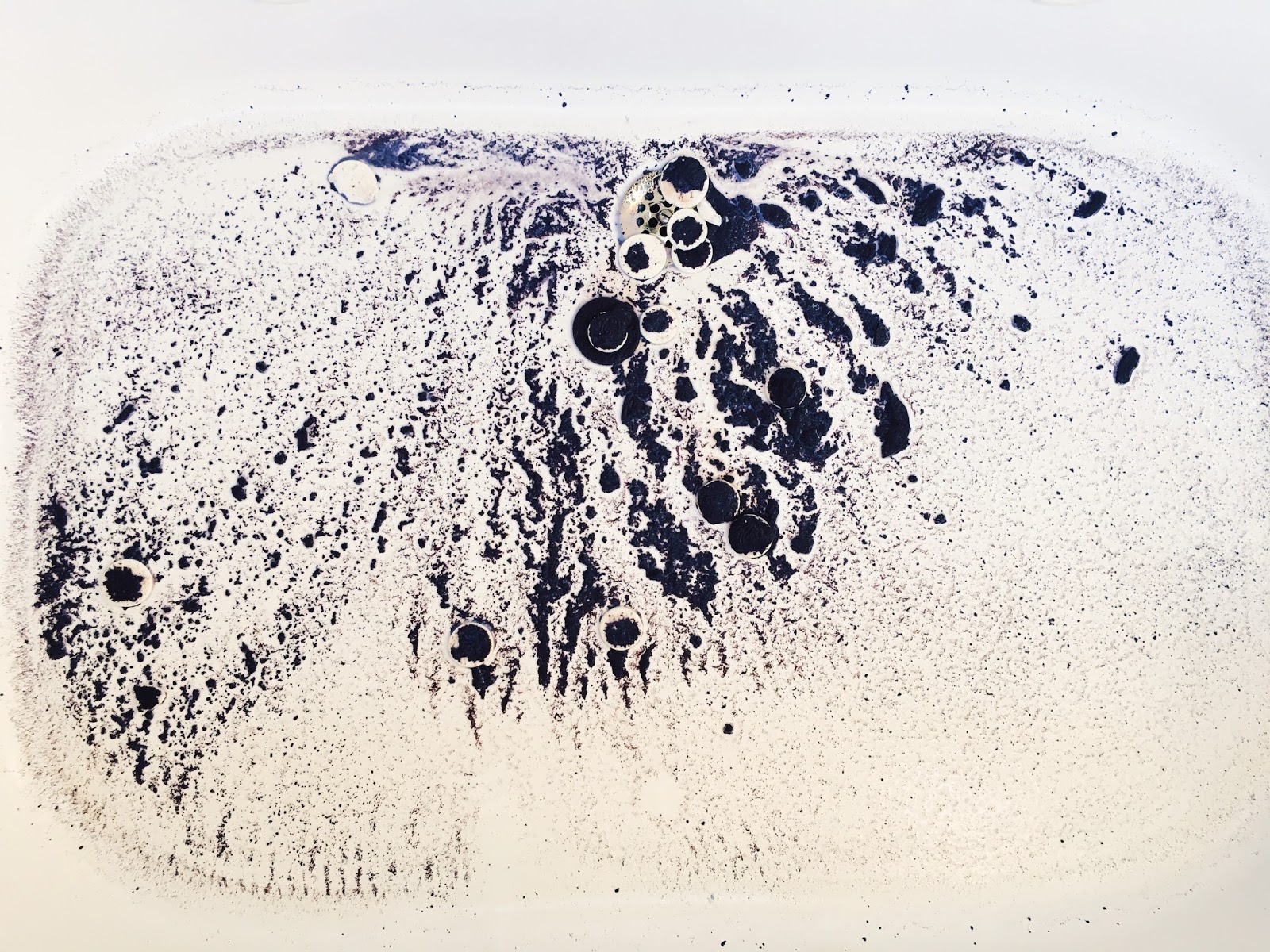 7) Collaborate and Listen. Like most people who make an effort to cultivate creativity in their daily lives, there are a handful of times every week where I'll have an idea or vision for something new, silly or outrageous. Following the leads on these magical moments of creativity takes effort, time and courage. Not all of these ideas are birthed, but every time I pursue one, I learn something new and am happy I did. Most of the time, working together with a friend or trusted colleague will make the original idea only better.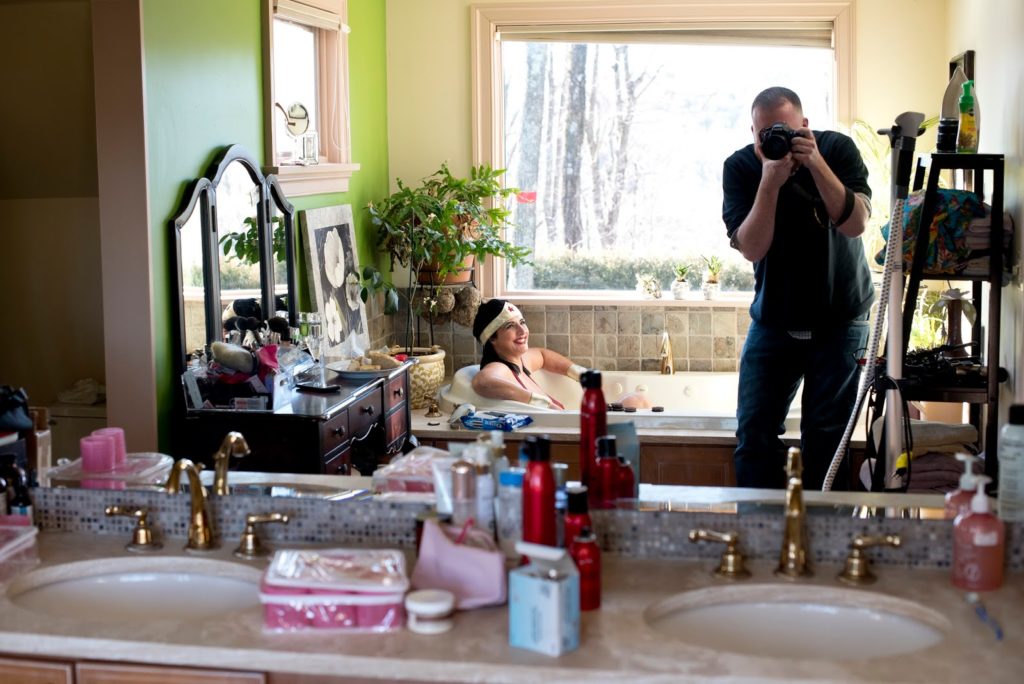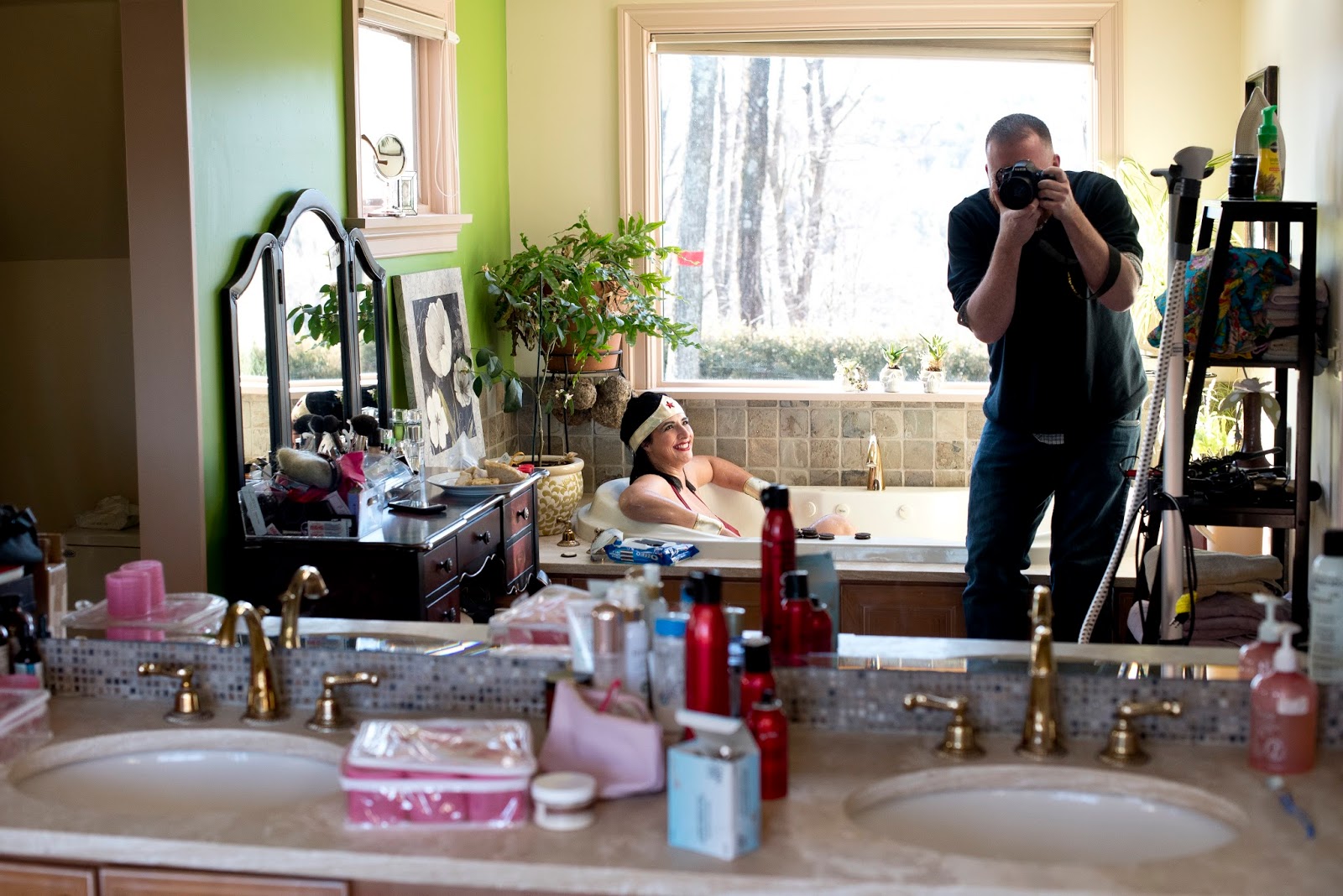 And it's a wrap! Such a pleasure working with photographer Rob Yaskovic on this silly project.