Their Story:
Dan and Lisa met via algorithm four years ago. Dan jokes that Lisa scored the highest on two very important tests: the compatibility test crunched by Match.com was the first, and his personally crafted and administered "hotness" exam was the second.
Compelled by their connection, Dan asked Lisa to move in with him just three months later. At eight months, they bought a house together and the five children between them started to grow into a family.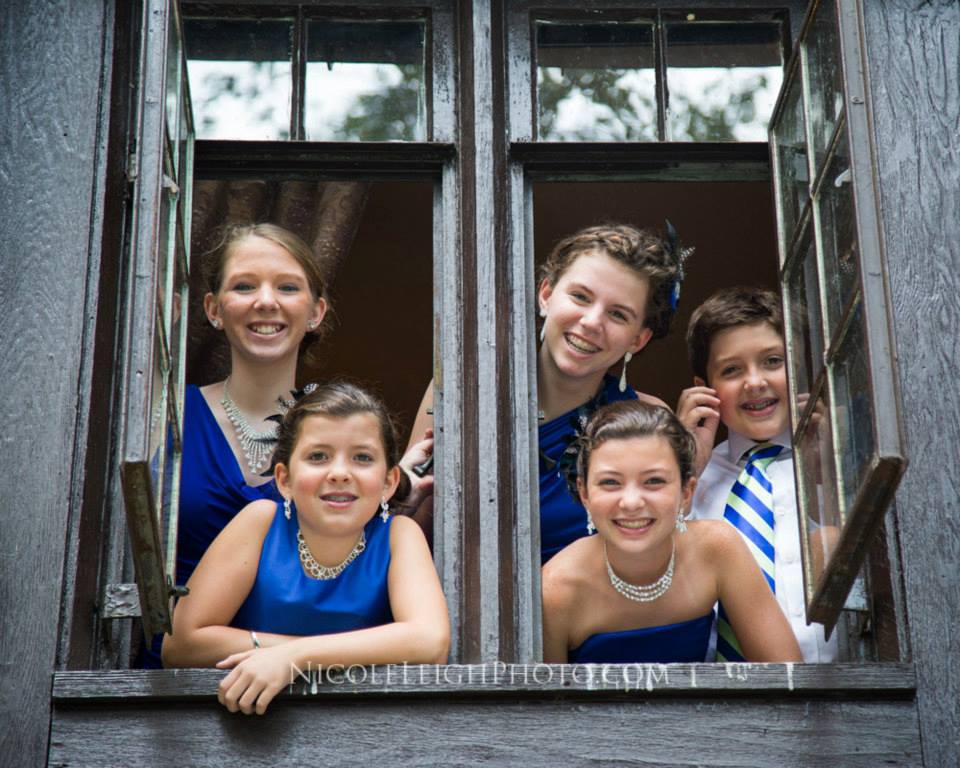 Nicole Leigh Photography
Last spring in Boston, while sitting side-by-side on a waterfront bench, in a dreamlike setting surrounded by a canopy of white lights, Dan surprised Lisa by pulling out a sparkling ring box and asked her to spend the rest of her life with him.
As Lisa and Dan prepared for their wedding day, they were determined to use their ceremony as a tool to honor their relationships with their five children.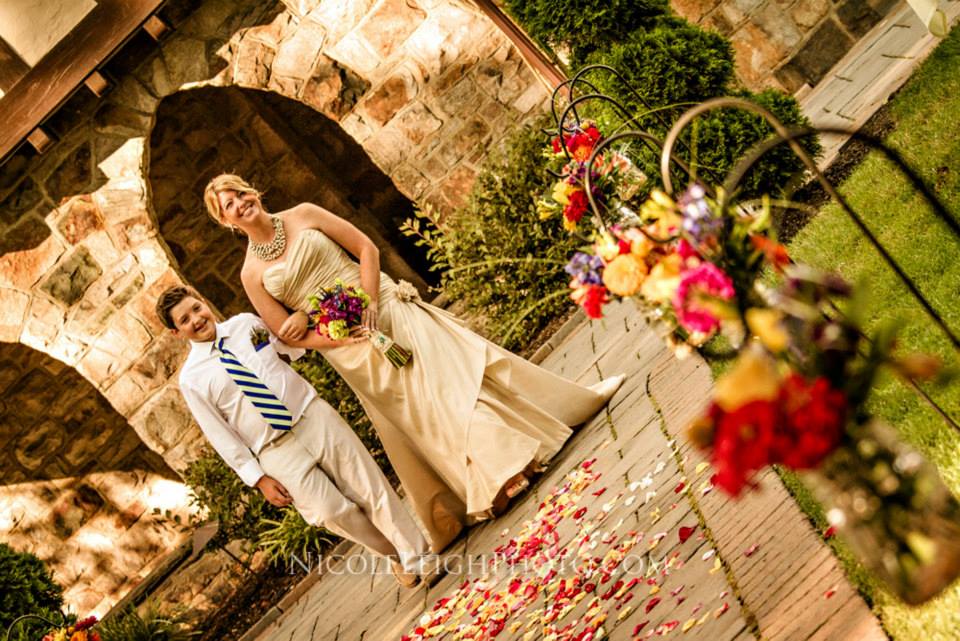 Lisa's son Antonio walks her down the aisle. Nicole Leigh Photography
Shortly after making their own vows to each other, Dan and Lisa turned their attention to the children (who were also the adoring wedding party) and extended their promises to the family. When everyone gathered to participate in their Sand Ceremony, they each poured their sand from individually decorated vessels.
Before the ceremony, the girls gather to admire the variety of styles to their sand pouring vessels.


Perhaps the most moving moment came, however, when the whole family gathered in a circle for the surprise reading of the List of Loves. As parents to this new modern brood, Lisa and Dan had written something for each child, a List of Loves that acknowledged and paid tribute to the unique attributes and gifts of their five children. Addressing each child as I read this Love List was definitely the most moving moment of the day for many present.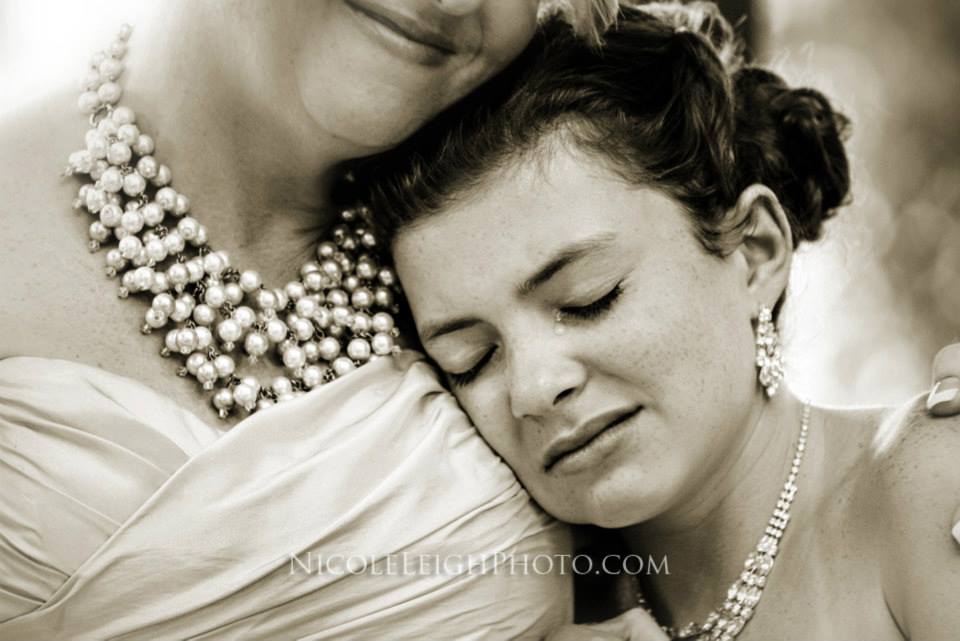 Sweet Isabella leans in to her mother's embrace as she listens to the things Lisa and Dan appreciate about her. Nicole Leigh Photography
There's something incredibly beautiful about being seen for who you are and being accepted. For Dan and Lisa, their ability to create a safe space of love, belonging and acceptance with each other has become the fertile ground on which each member of their modern family is whole-heartedly cherished and celebrated. It was an honor to witness the joining of this family.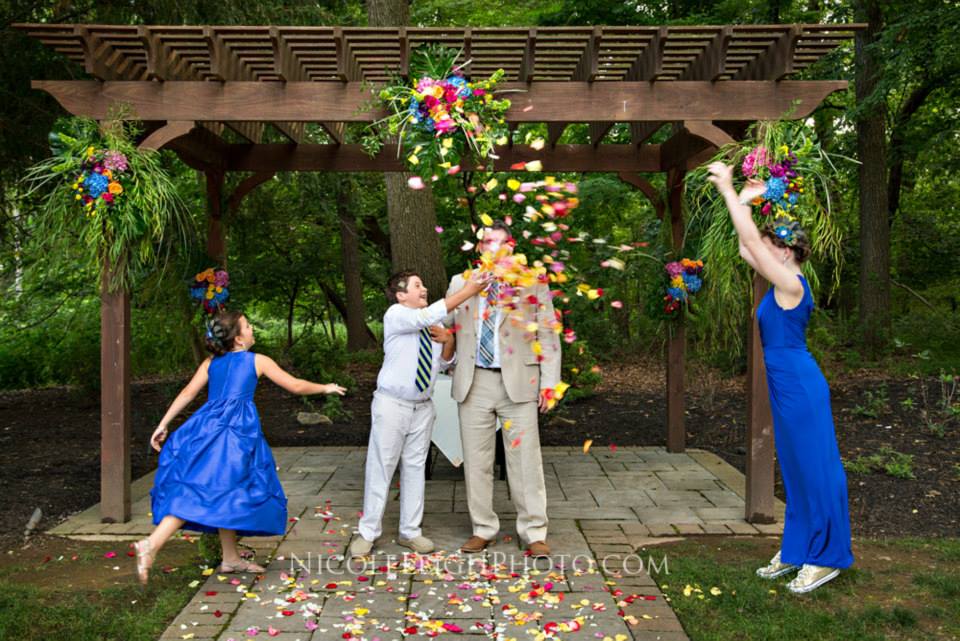 Hannah's gold sparkly Converse sneakers. Nicole Leigh Photography
Congratulations to Lisa, Dan, Lucia, Antonio, Isabella, Hannah and Isabel on your new, beautiful and lovely family!