Karissa and Robert chose to have their hands fasted together as one of their unity rituals. Kristen Rath Photography.
Their Story:
Karissa and Robert
met at Karissa's Uncle
Matt's wedding in 2005.
Dazzled by each other, they spent the night talking and dancing. The next morning over the post wedding brunch, Robert asked Karissa if he could take her out the following week.

They exchanged numbers. But she never called.
It wasn't until five and a half years later, when a mysterious text from Rob arrived. We will never know exactly the entire story behind that text, but it did bring our couple back together.

This time, Karissa says, that by the second day they spent together, she knew she was "completely in love with Robert, and knew that someday he would be the man she married."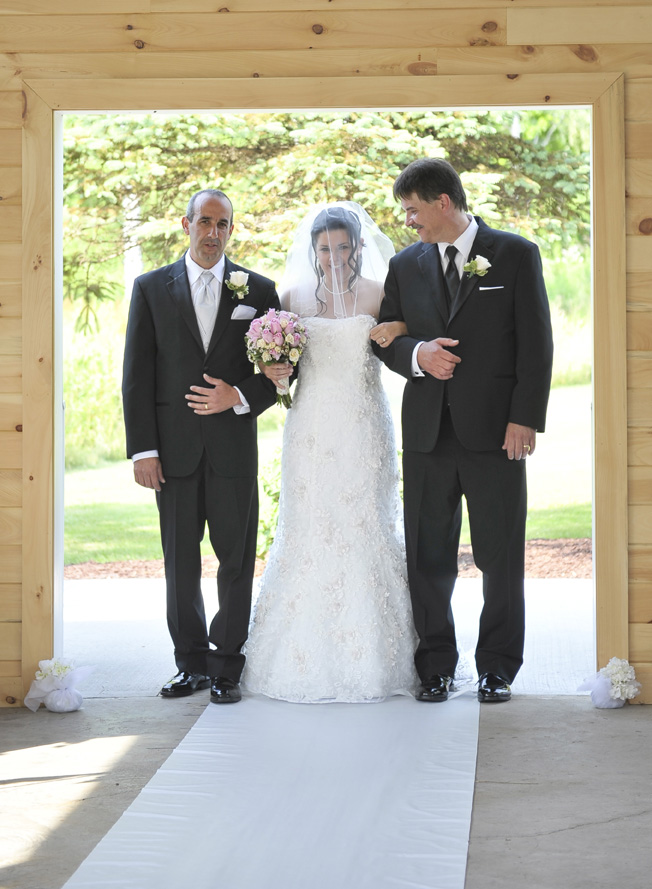 Karissa honors her father and step-father and their roles in her life by including both in her processional. Kristen Rath Photography.
Their Wedding:
Karissa is a woman blessed with so many loving relationships in her life, and in her wedding ceremony she wanted to honor them.

From the start, her style was inclusion.

Some highlights included walking down the aisle arm-in-arm with both her step-father and her father, a heart warming forehead nuzzling from her father as he gave her away, a surprise birthday tribute to her Gram (and number one Karissa + Robert supporter throughout the years), and a family unity ritual for three-year old Owen to participate in.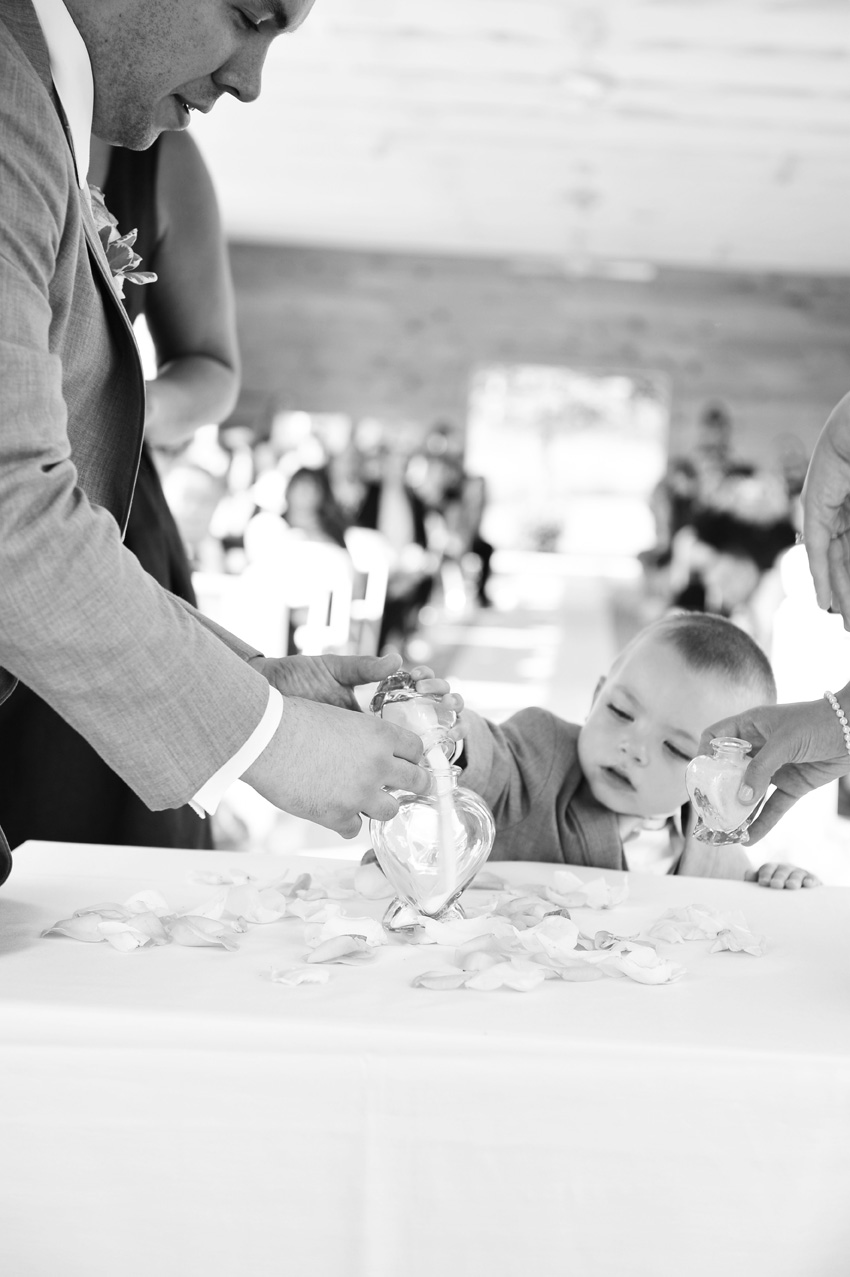 Every member of the family can participate. Here three year old Owen pours his sand into the new family vessel. Kristen Rath Photography.
When it came time to seal their vows with a kiss, in a full-circle sort of way, Karissa found herself in the same situation as in the start of the ceremony—in between the two most important fellas in her life. Ah, the Circle of Love!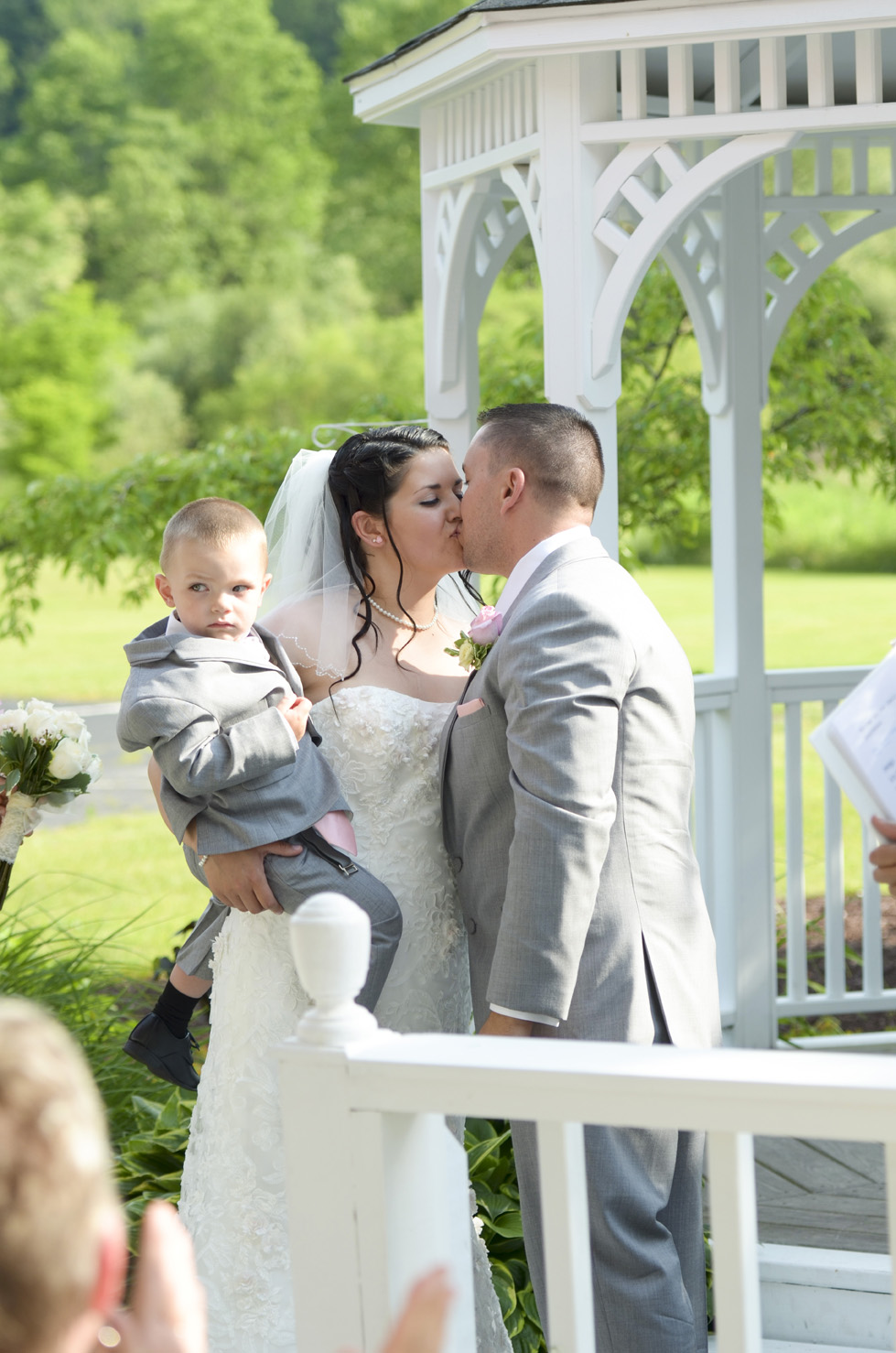 A special thank you to Kristen Rath Photography for capturing these cherished moments (and more) and for sharing them here. For more of Kristen Rath Photography, please visit:
http://www.kristenrathphotography.com/