After being together for 10 years, Brent and Erin made it official and tied the knot surrounded by family and friends this past summer. A fun loving couple, they planned an action-packed celebration for their loved ones starting with a rooftop ceremony at The Cosmopolitan followed by a colorful reception just down the street at The Barrister's Club.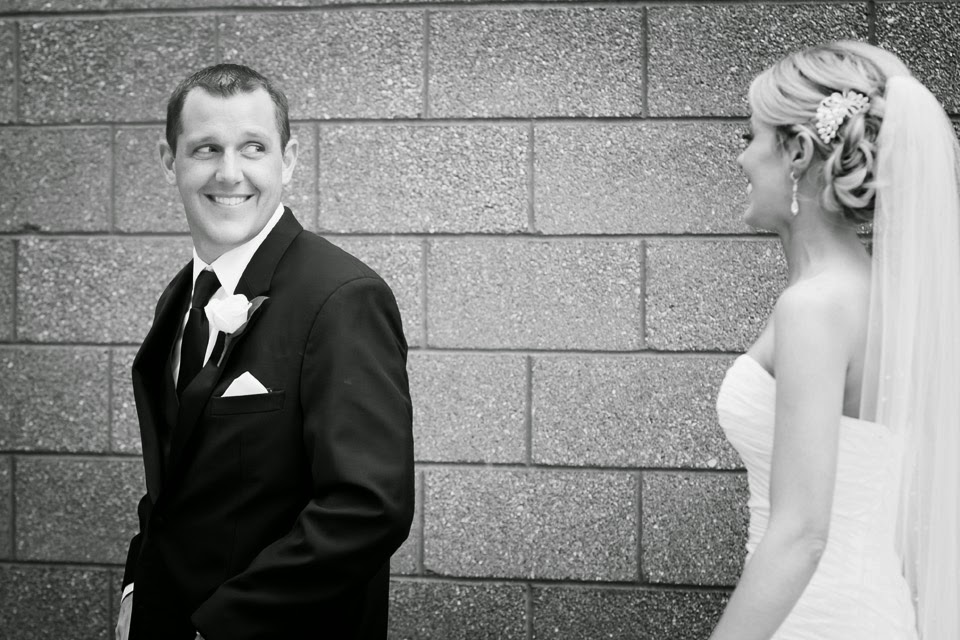 ---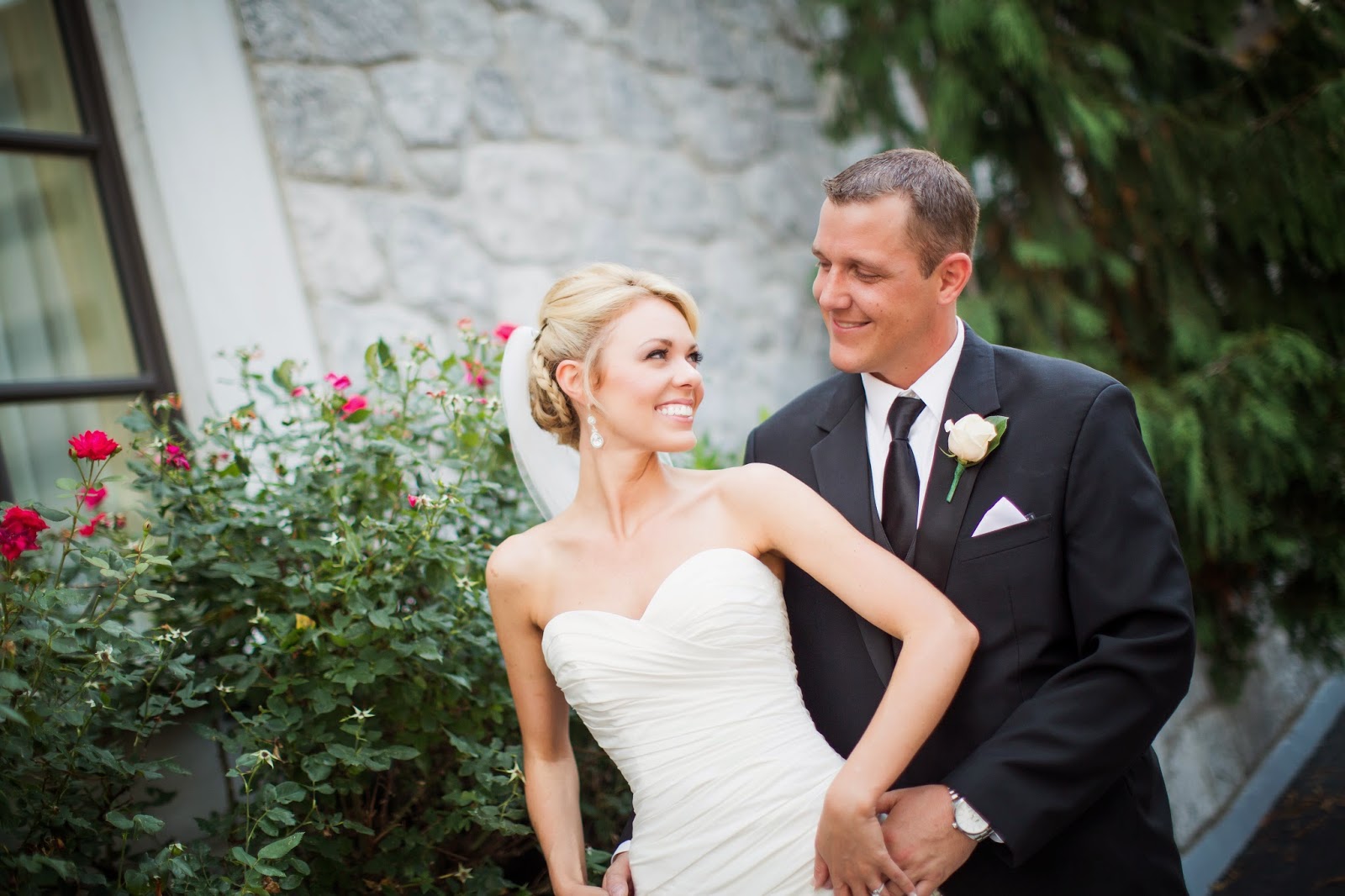 Early in the ceremony creating process, I asked Brent what emotion or vision, he wanted his guests to take away from their wedding ceremony. Brent said, "I would like them to leave the ceremony with the understanding that Erin and I were truly meant to be together, and that this love, this marriage, will not only last forever, but last forever with the utmost happiness."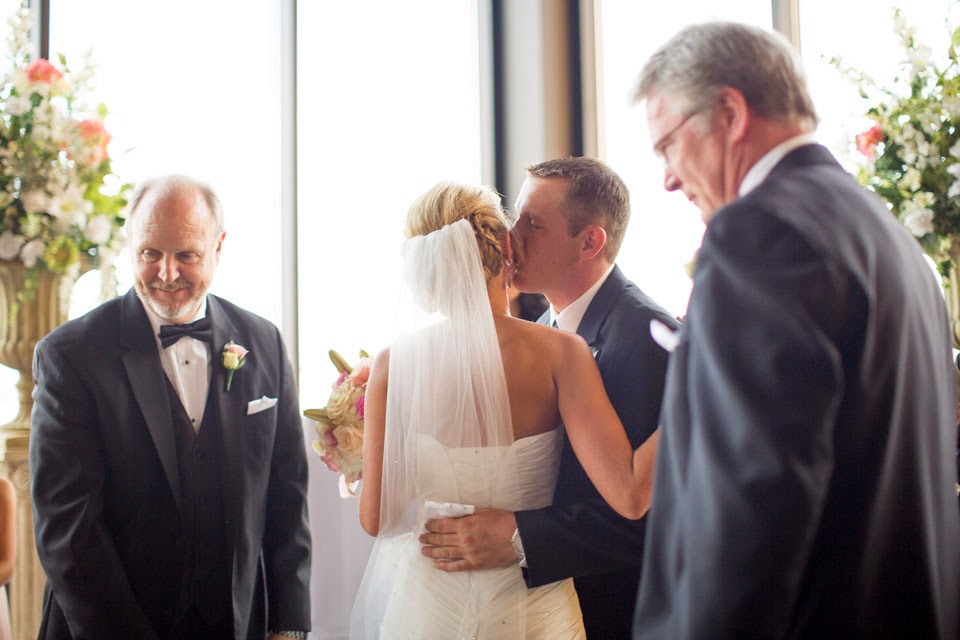 Brent can't help but give Erin a kiss at the start of the ceremony.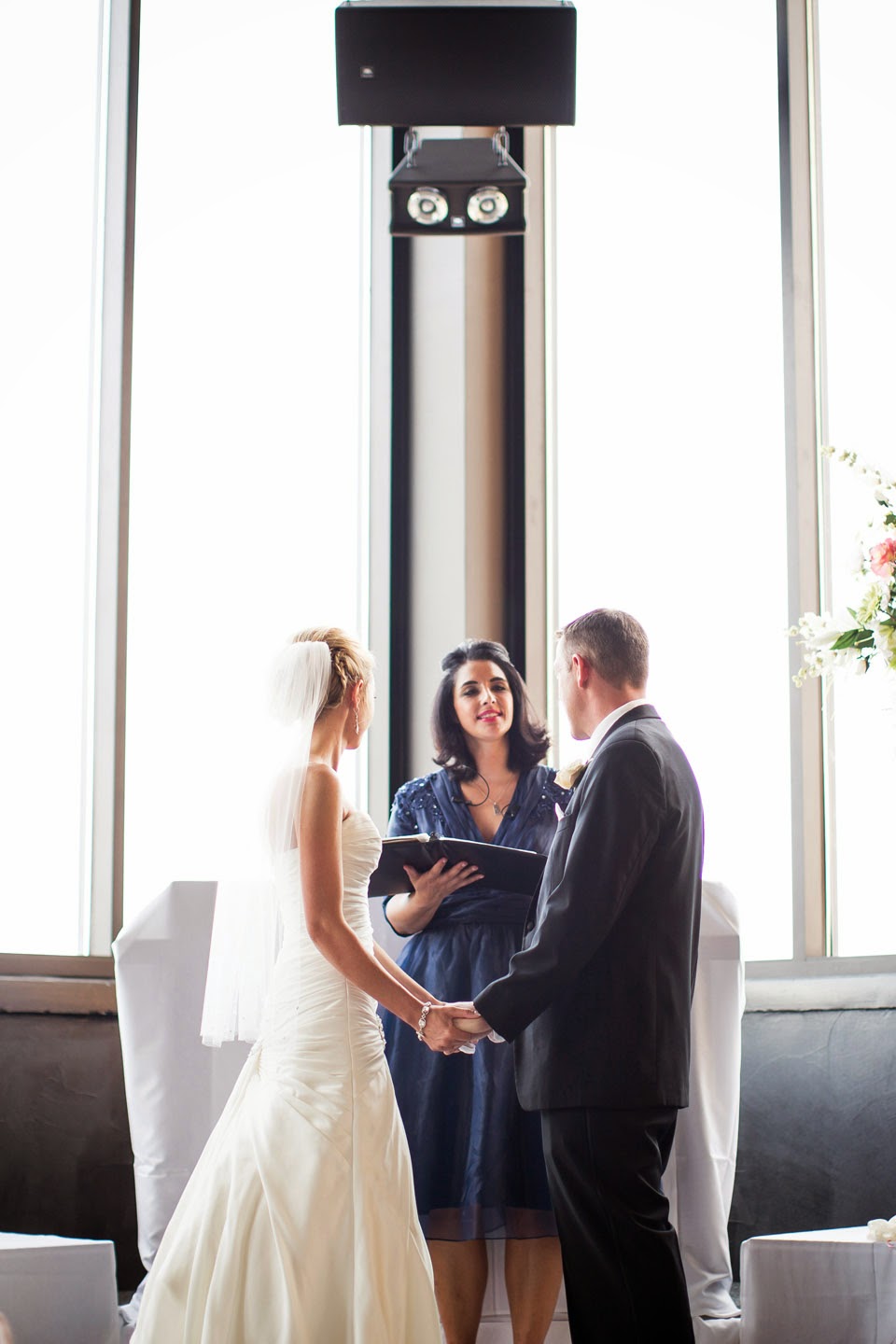 ---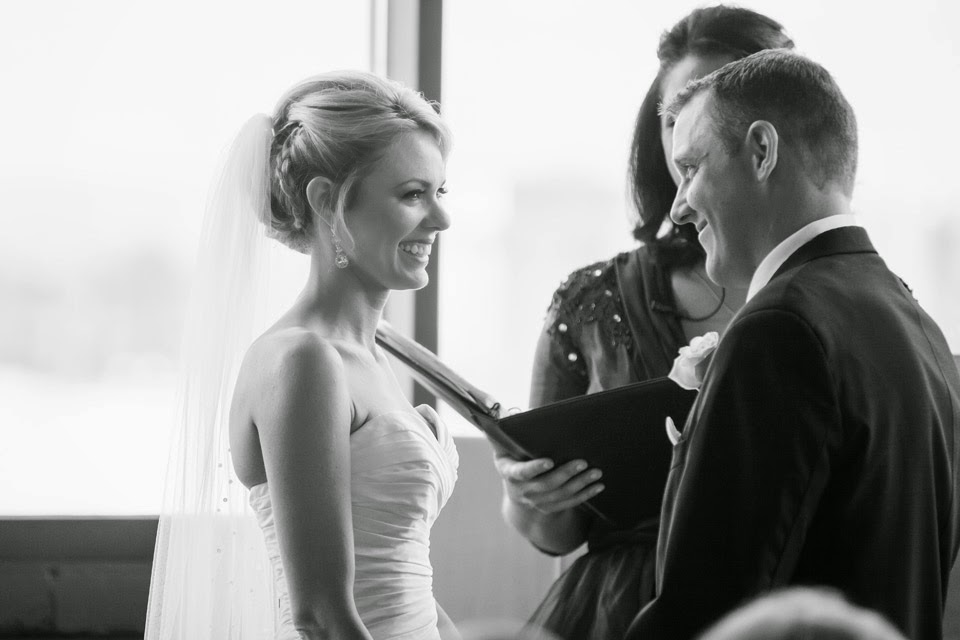 ---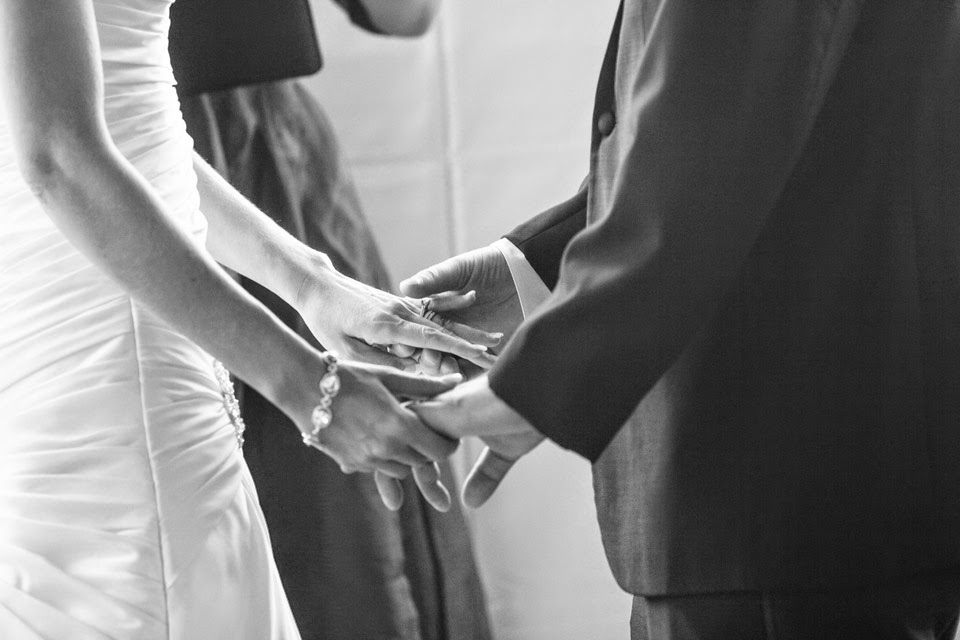 Love Story
Erin and Brent met at a party at the start of fall semester 2004 at the West Virginia University. She was 19 and he had just turned 20 years old.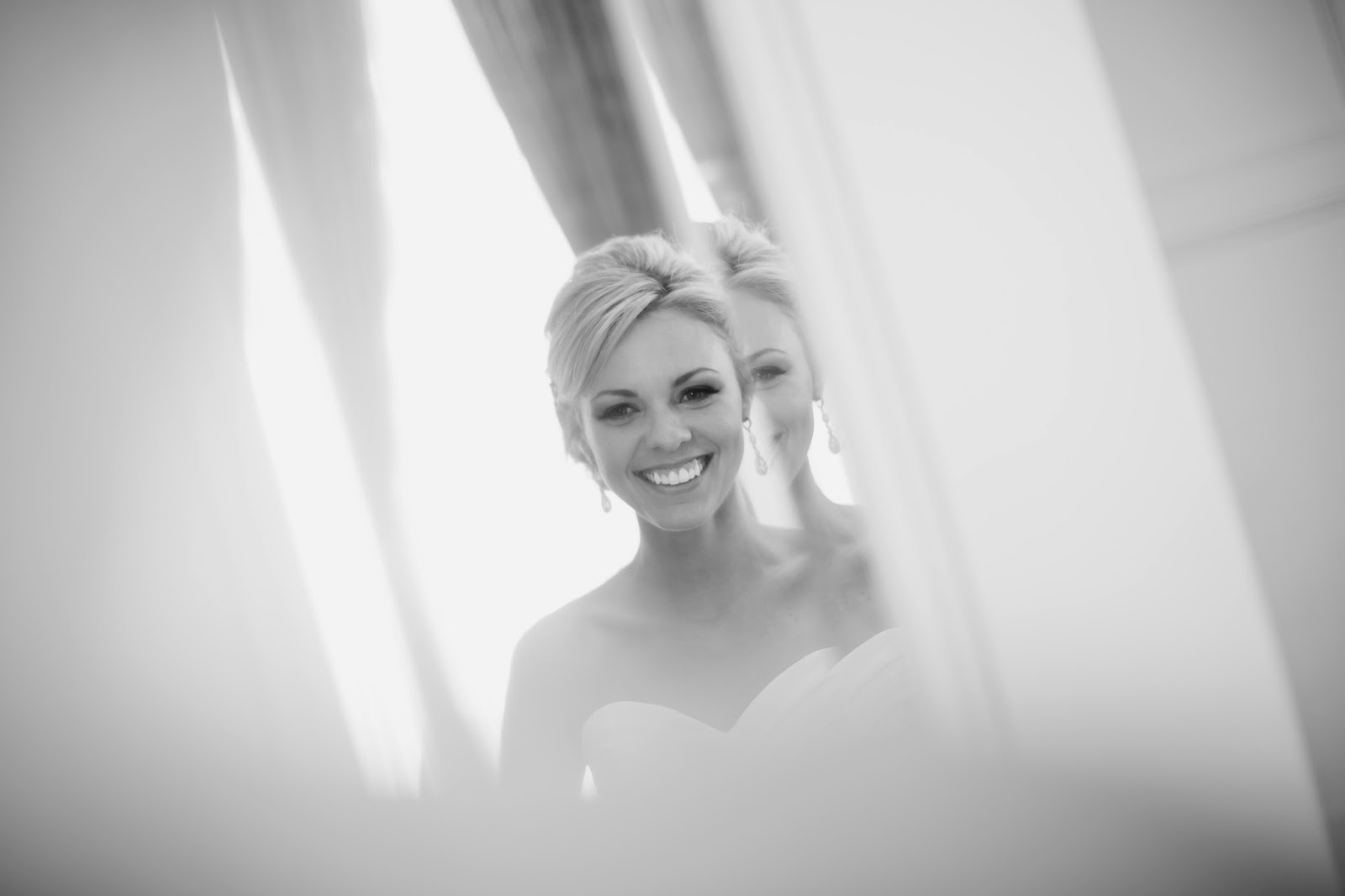 ---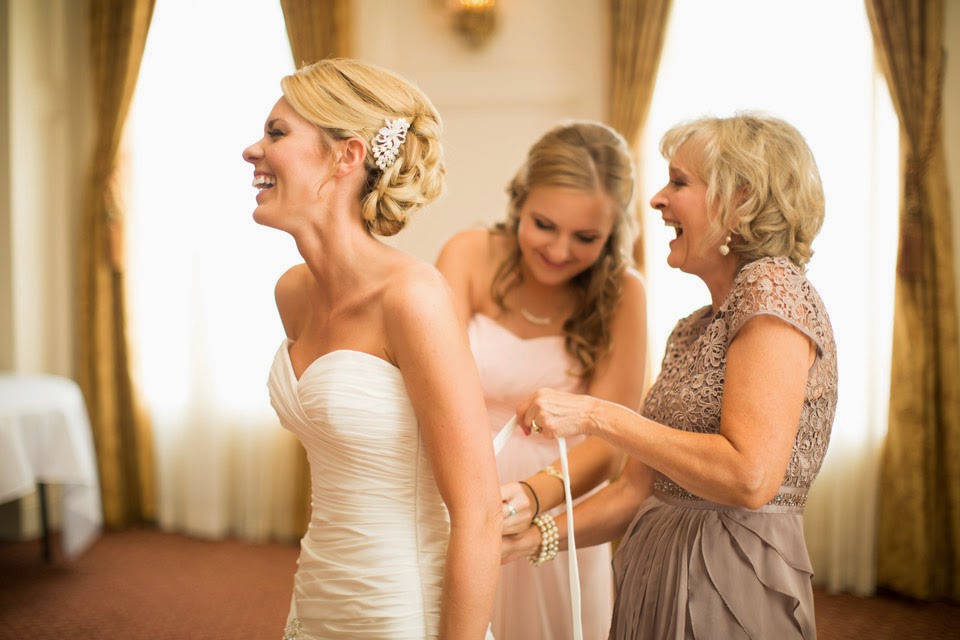 ---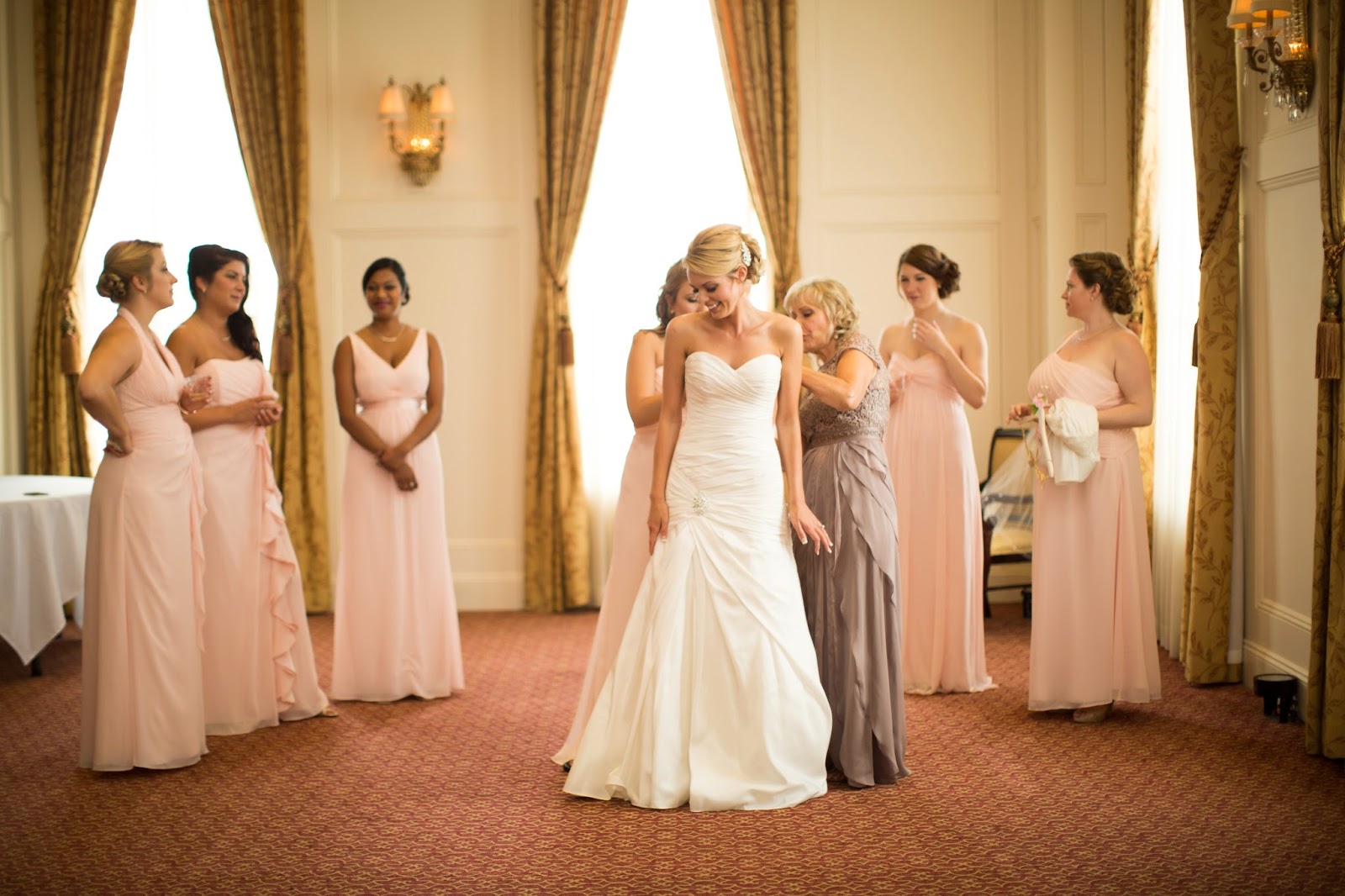 ---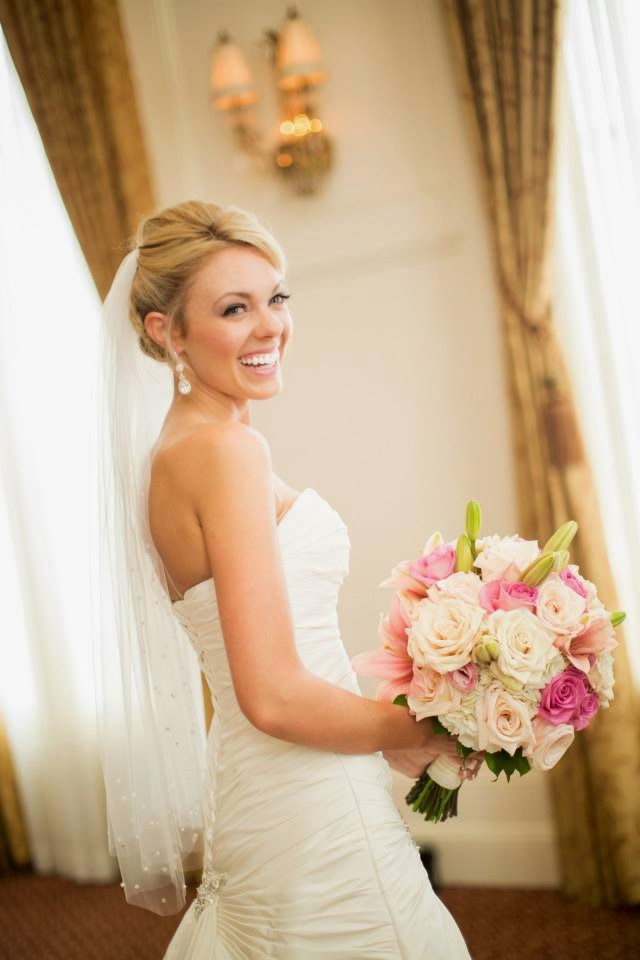 ---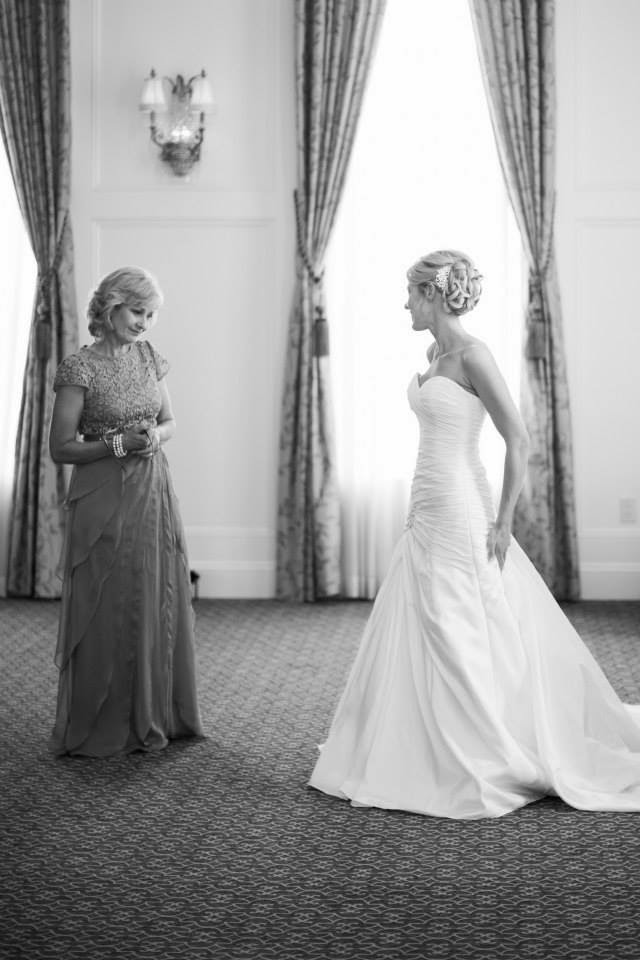 ---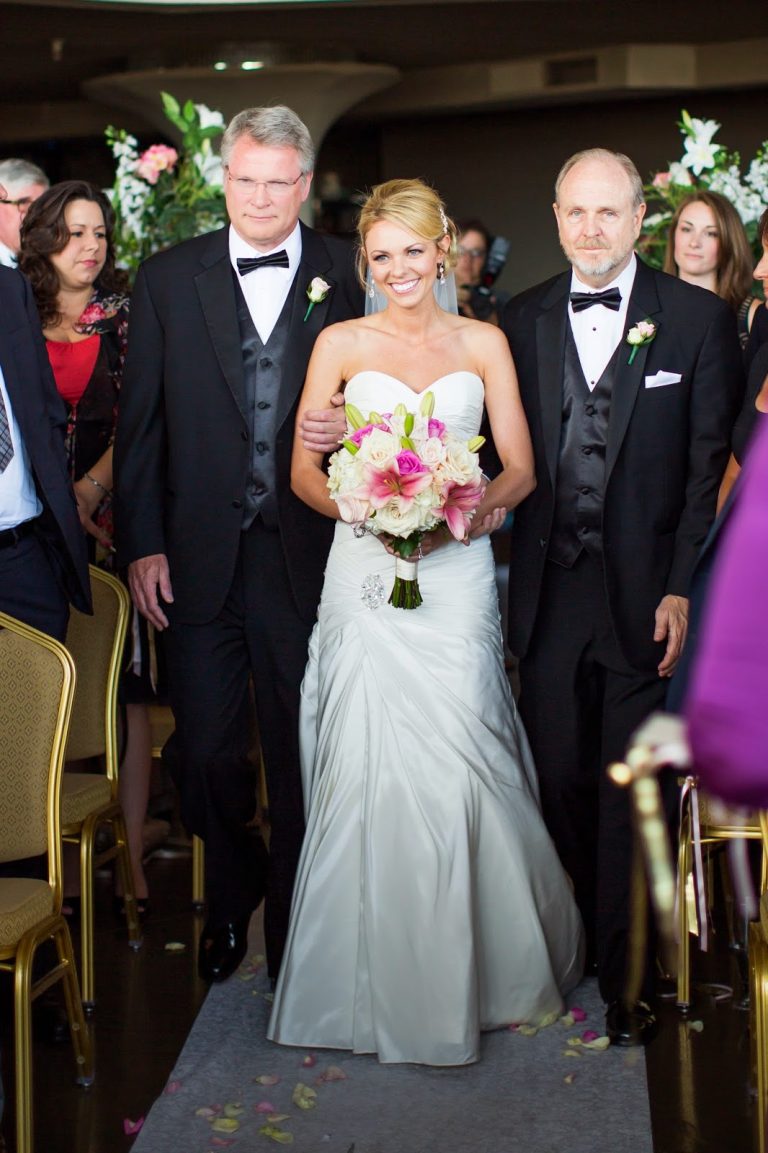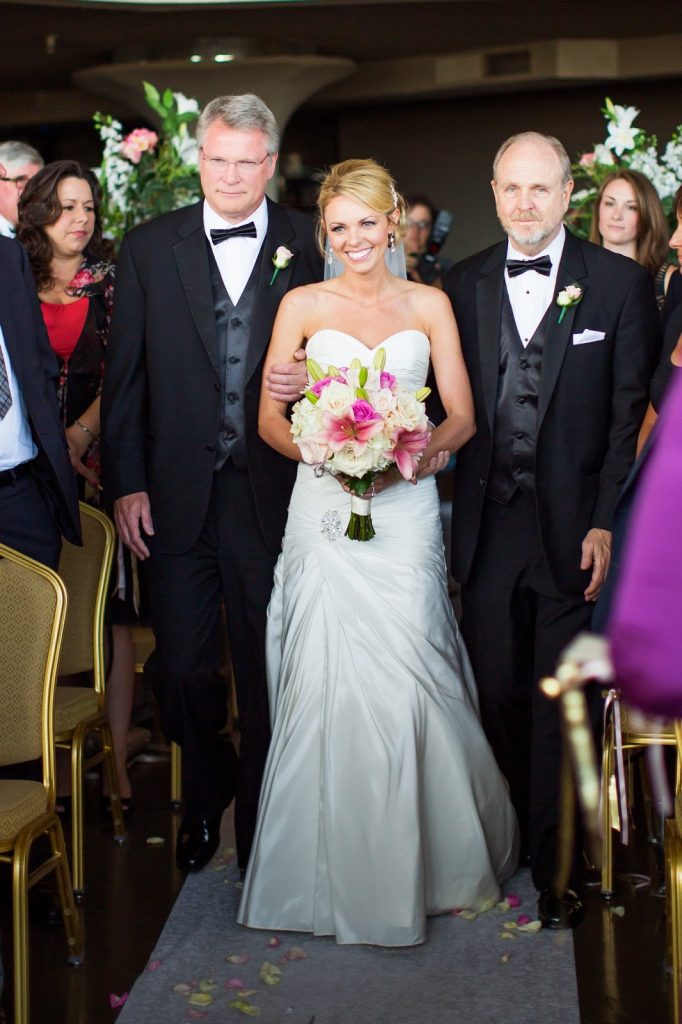 Erin honored her two Dads by asking them both to bring her down the aisle.
Brent says that he can still "remember exactly what Erin looked like and what she was wearing, like it was yesterday." He crossed the room to introduce himself and "distinctly remembers feeling completely comfortable, as if he had known Erin forever."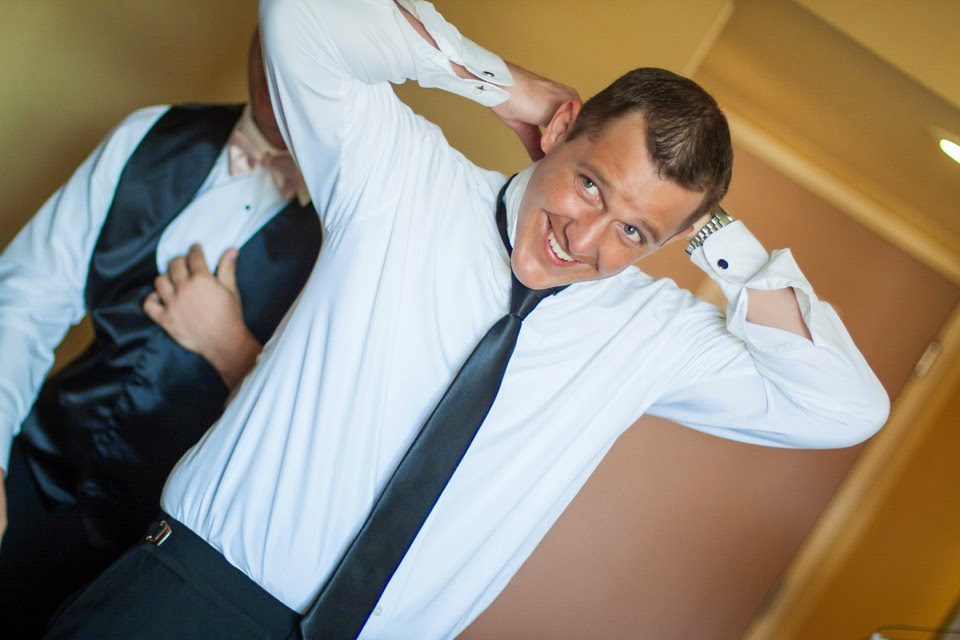 ---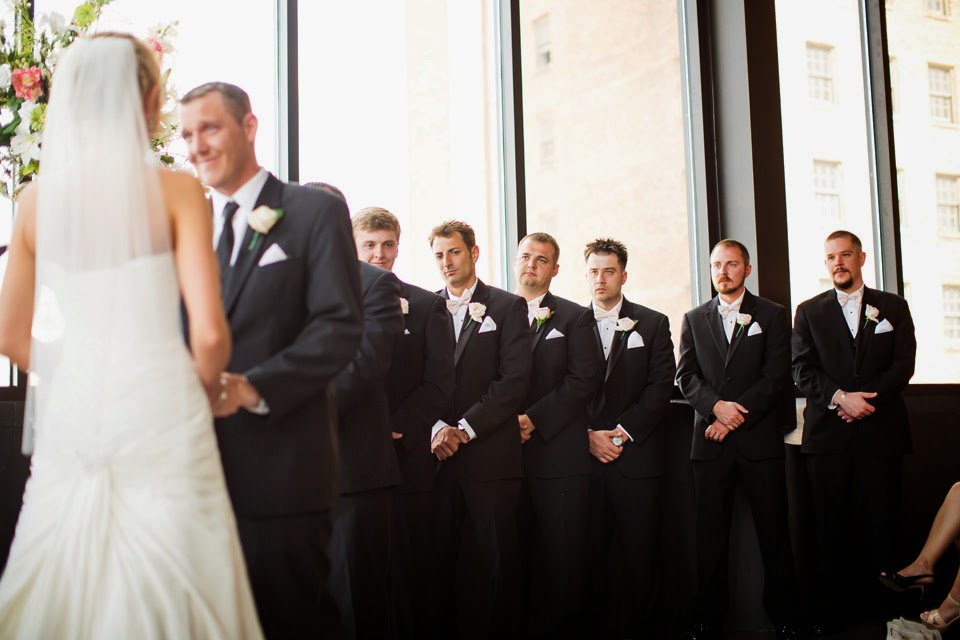 ---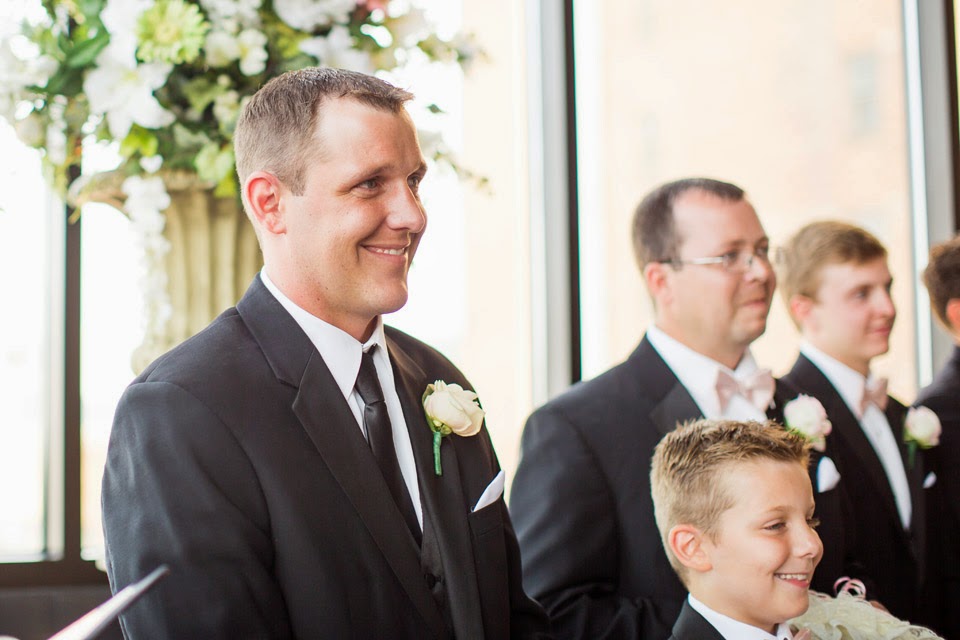 That night you could not pull Erin and Brent apart, on the few rare moments when they were not completely enthralled with the other, laughing and talking all night, Erin and Brent found themselves smiling at each other from across the room, or stealing glances through doorways.
When Brent woke up the next morning, Erin was his first thought. He says, "If you would have asked me the day before I met Erin, I would have told you that I was young, in my second year of college, living with friends, I did not want a girlfriend." Everything changed however, the moment he met Erin.
From that point forward, Erin spent almost all of her free time with Brent. She quickly endeared herself to Brent's housemates and because of her kind and caring nature, she became the known as the "house mom" to their group of friends. The early days of their romance involved, a lot of silliness, a shared dedication to demonstrating their Mountaineer pride, date nights to Buffalo Wild Wings for 25-cent wing night, and helping Brent cope from the recent loss of his father to cancer.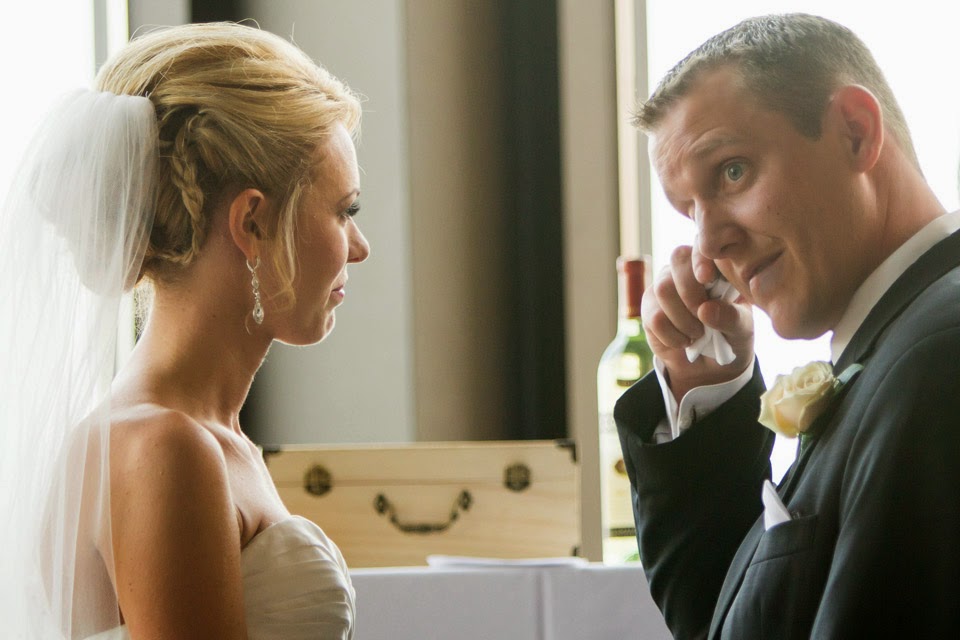 ---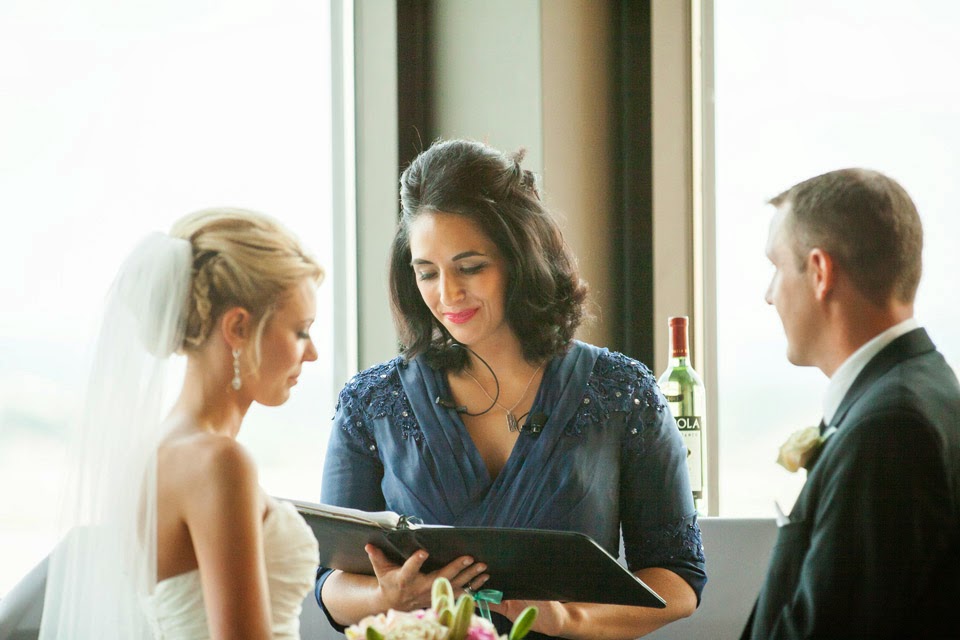 One day Brent caught Erin just looking at him, smiling. When he asked what she was doing, Erin said with a smile, "I finally met my match."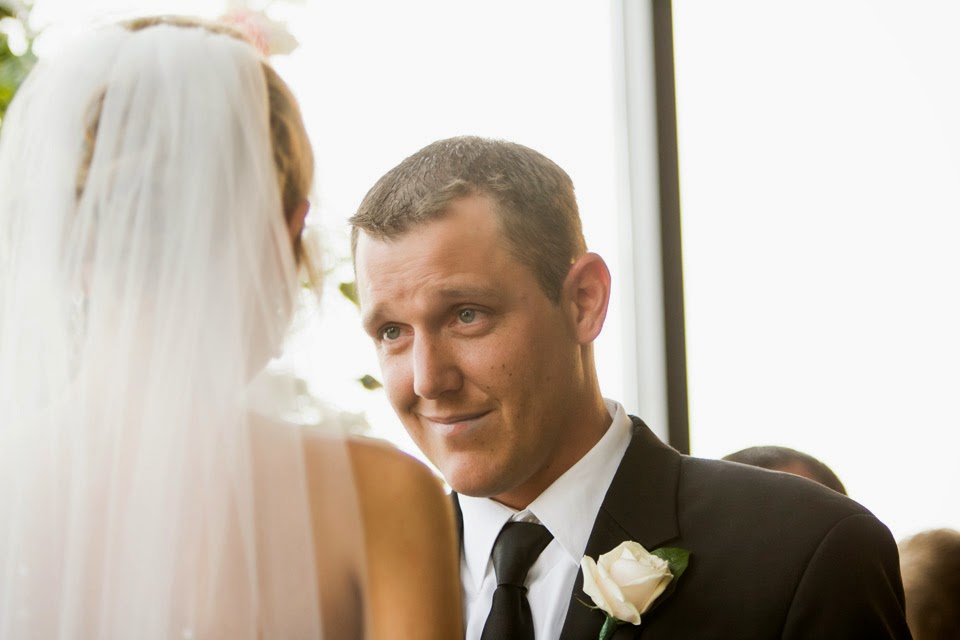 "Erin, the man whose hands you hold loves you very much. He's appreciative, accepting and selfless, and confident enough to be vulnerable with you. He finds joy in filling others' days with laughter and has the most beautiful outlook on life. He absolutely cherishes and adores you. This is the man who makes you feel like the most beautiful woman in the world. A determined man who "could not wait to propose", he drove 300 miles in a snowstorm so he could surprise you early in the morning, on your porch, to ask you to marry him."—Alisa Tongg, Celebrant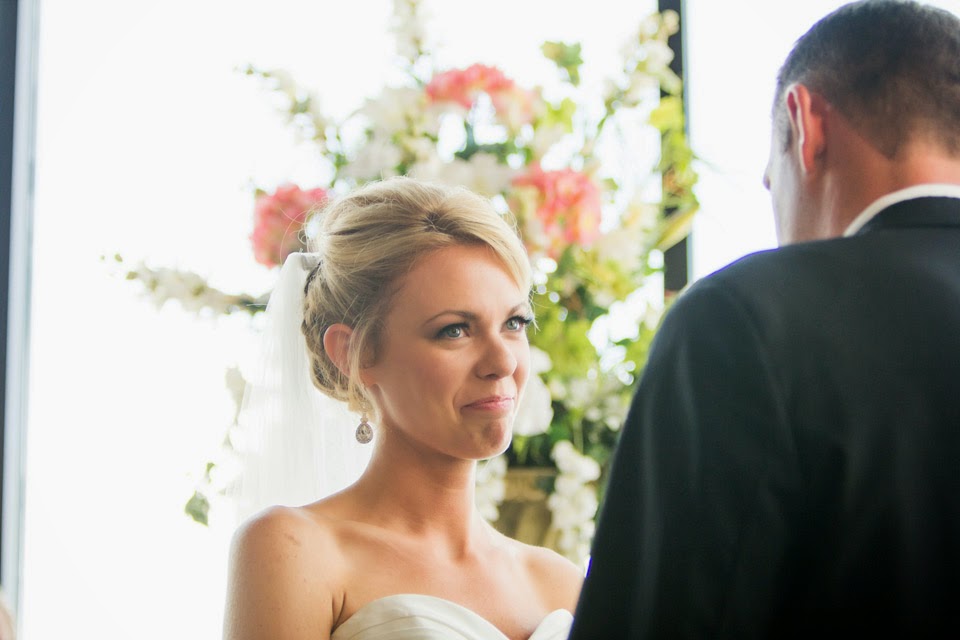 "Brent, the woman whose hands you hold loves you very much. She's thoughtful, generous, affectionate, intelligent, kind-hearted and compassionate. She brings out the best in you, makes your world bigger and fills it with possibility. Her blue eyes and infections smile stay with you even when you're apart. These are the hands that leave you love notes around the house and can always figure out what's for dinner…"—Alisa Tongg, Celebrant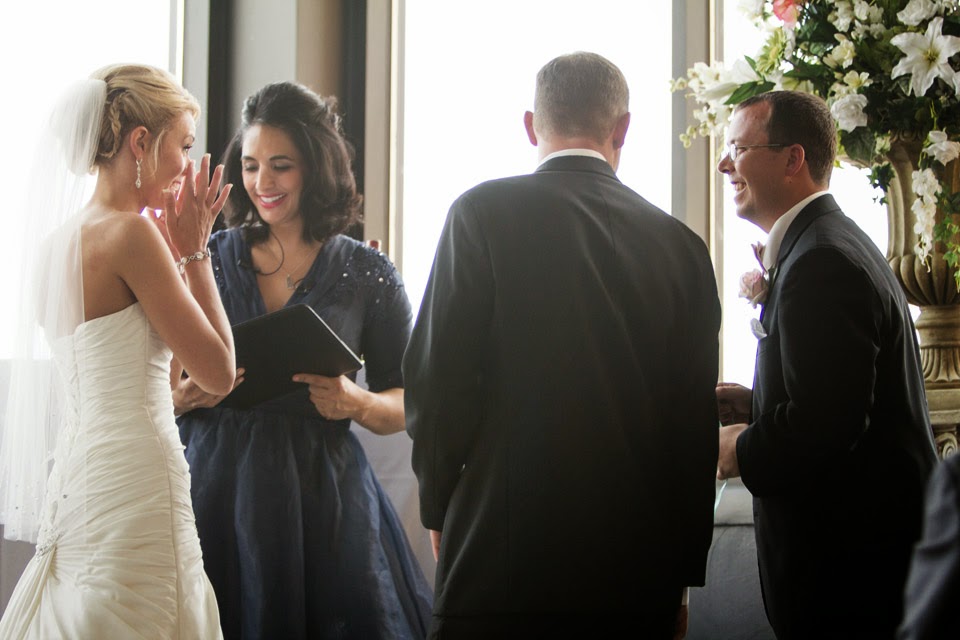 Ring Blessing, Erin and Brent's wedding rings are infused with the love of their family and friends before they exchange them in the service.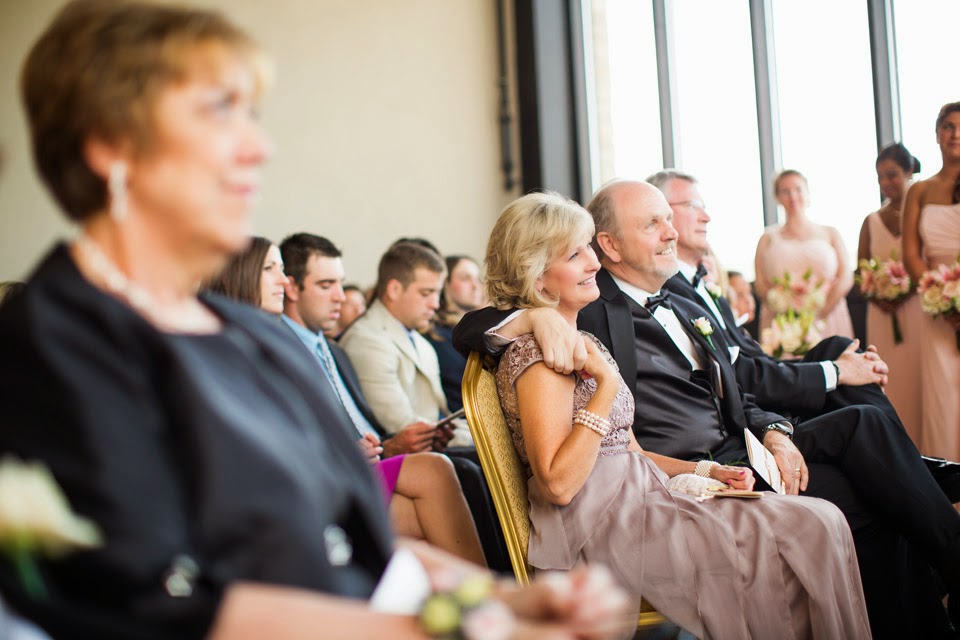 The past 10 years have seen a lot of changes for Erin and Brent. They've experienced the stressors of living in different cities, the uncertainty of starting careers and the joy that comes from pursuing their passions.
One thing that has not changed for these two, is how much they love each other and always can find a way to laugh together. Early on in their relationship Brent says he realized that "making Erin laugh, making her smile, making her feel safe, actually made ME happy!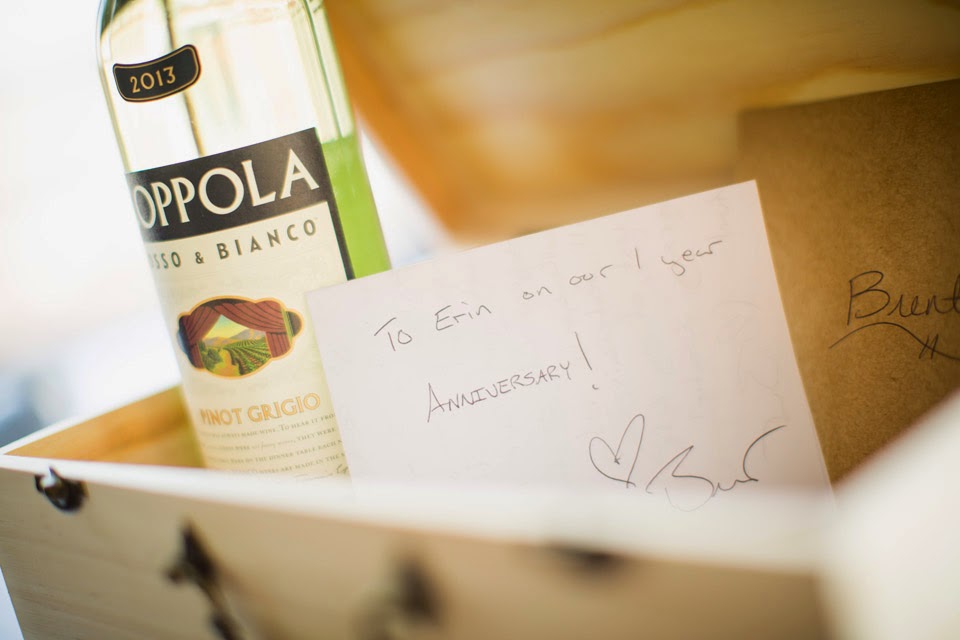 Wine Box & Love Letters Brent + Erin decided to create a tradition of reminiscing and reliving the highlights of their shared lives as they start their married life together, they wrote each other a letter and sealed it in a box with a wine bottle to be enjoyed and replenished every year on their anniversary.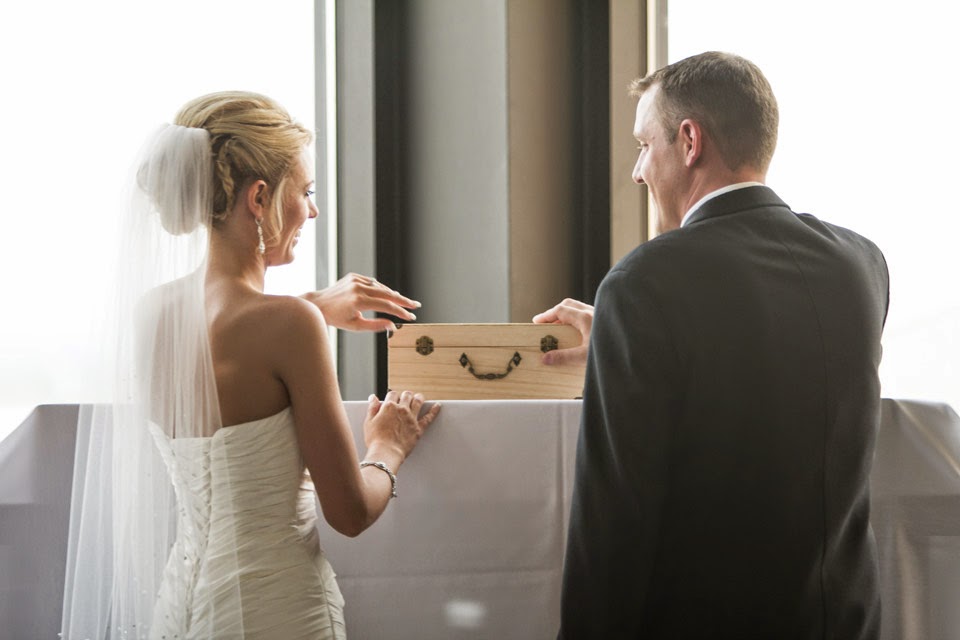 ---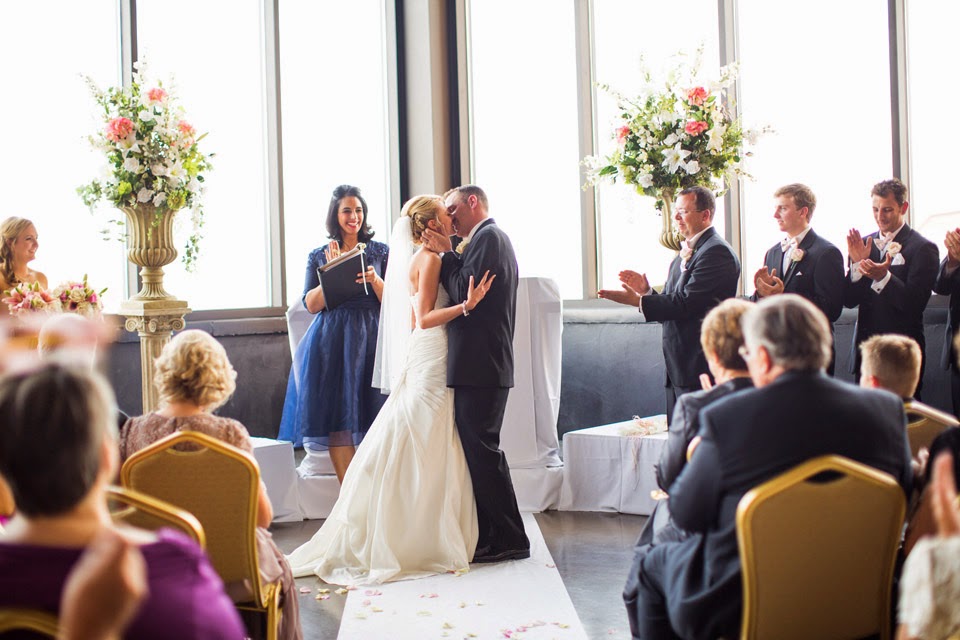 Brent and Erin are grateful to have found a partner to grow with, someone who lovingly encourages the other to become the best version of themselves. Erin says, "we eventually learned to put each other first…We've given each other the chance to grow together…I can't imagine having shared all of my moments with anyone other than Brent…Brent has already been my family for years."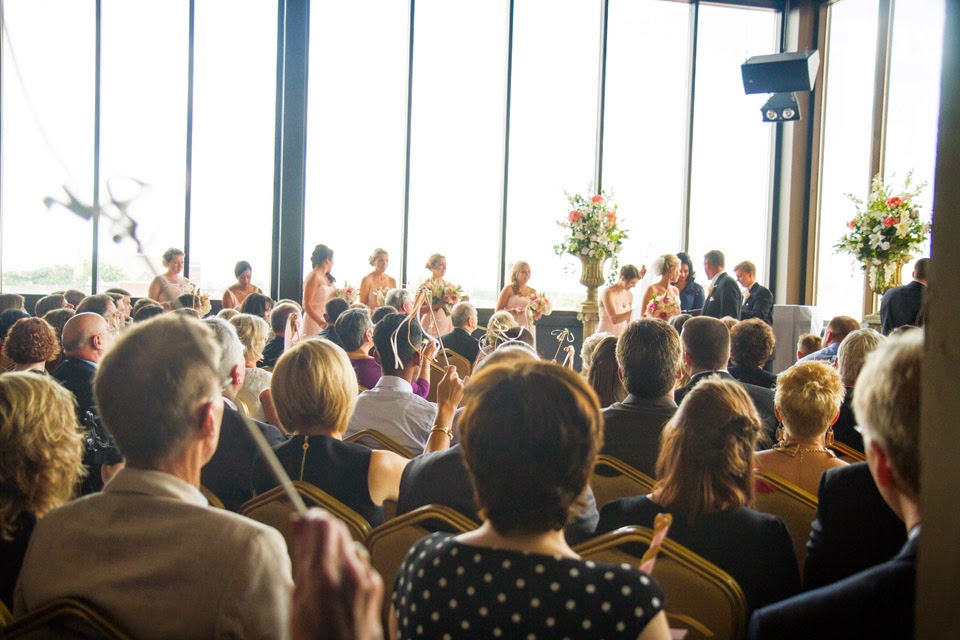 ---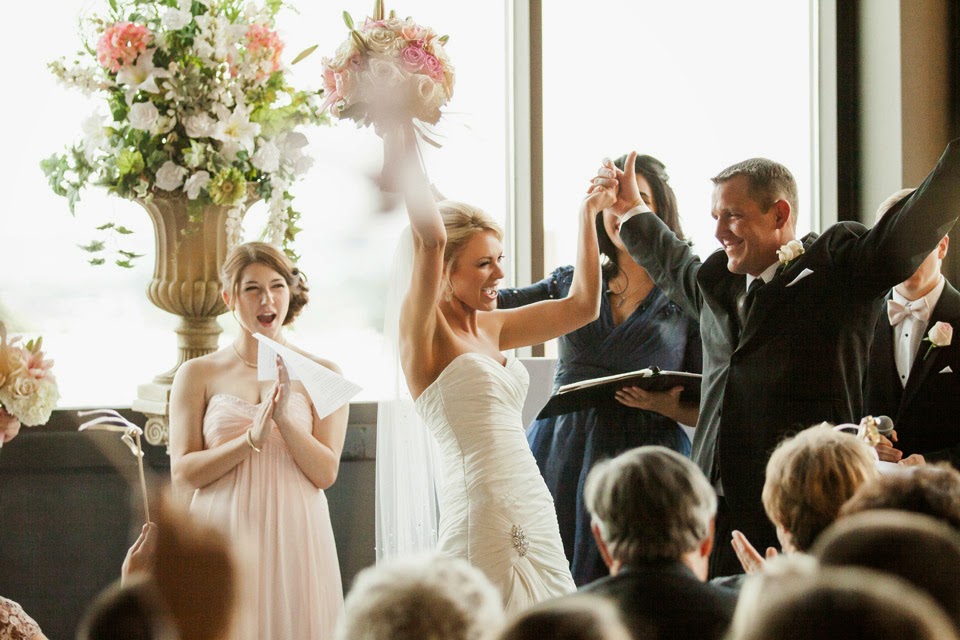 ---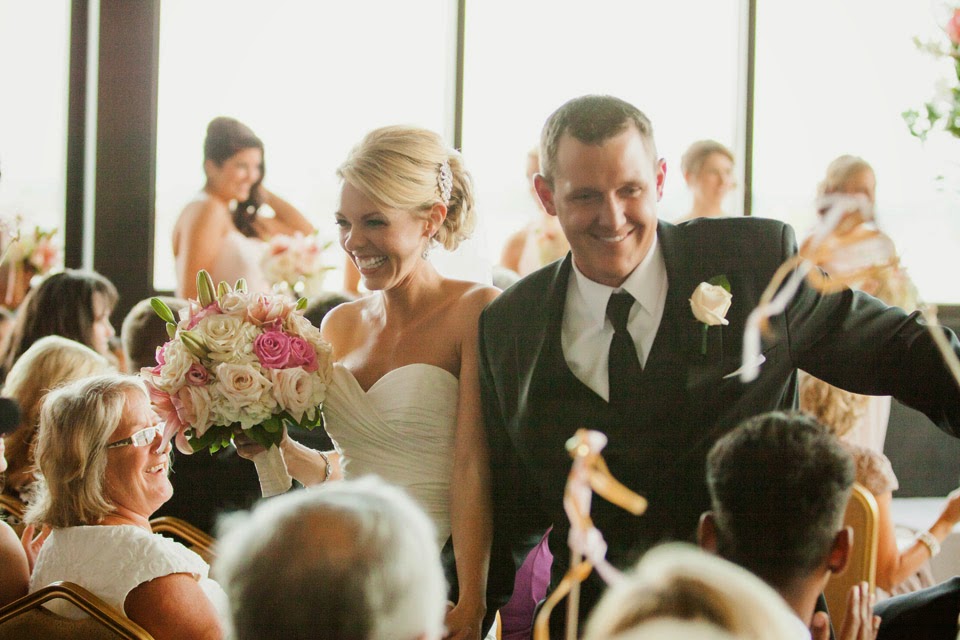 An affectionate couple, for their big finale, Erin and Brent figured out how to get three kisses in to their wedding ceremony by ending with Seven Steps Into The Sunset. Seven blessings for their marriage were read by Erin's brother John and sister Sarah Kate.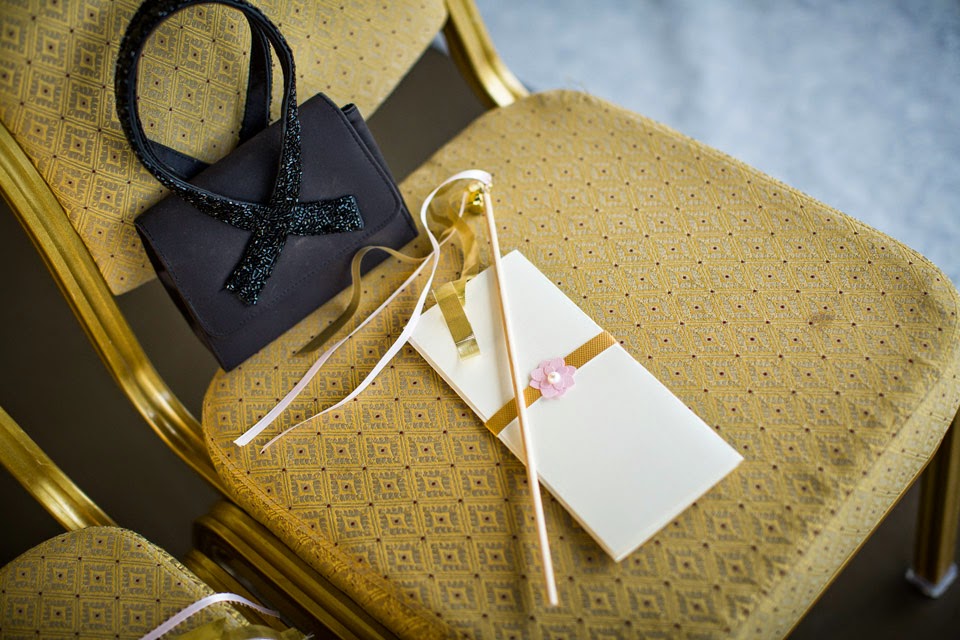 ---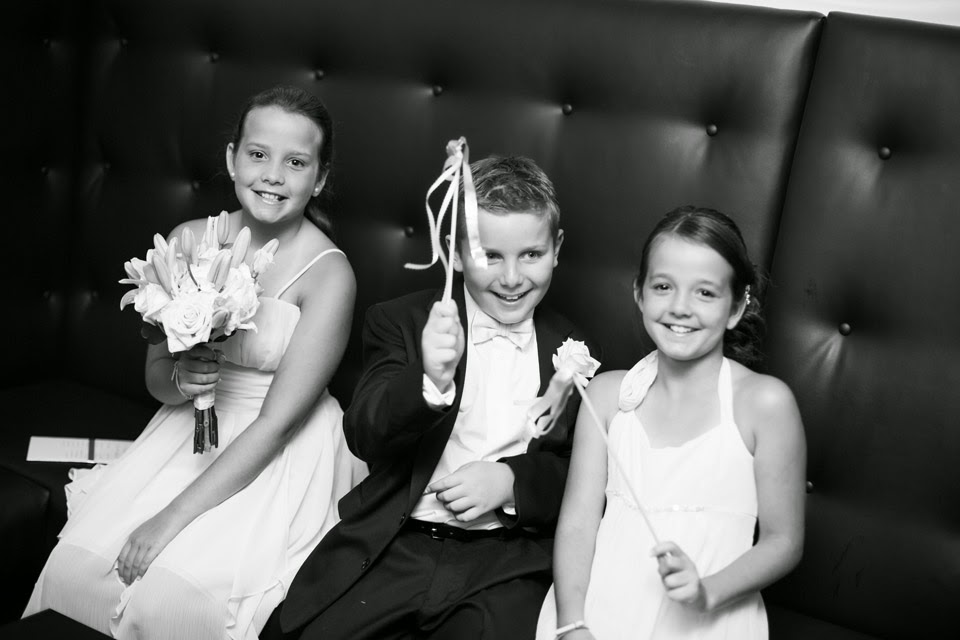 An enthusiastic crafter, Erin had made the ribbon wands with bells for her guests to wave throughout the day, as well as her entire stationery suite. She has her own stationery shop Two Sisters Creations and can be found on Etsy www.etsy.com/shop/twosisterscre as well as Facebook https://www.facebook.com/TwoSistersCreations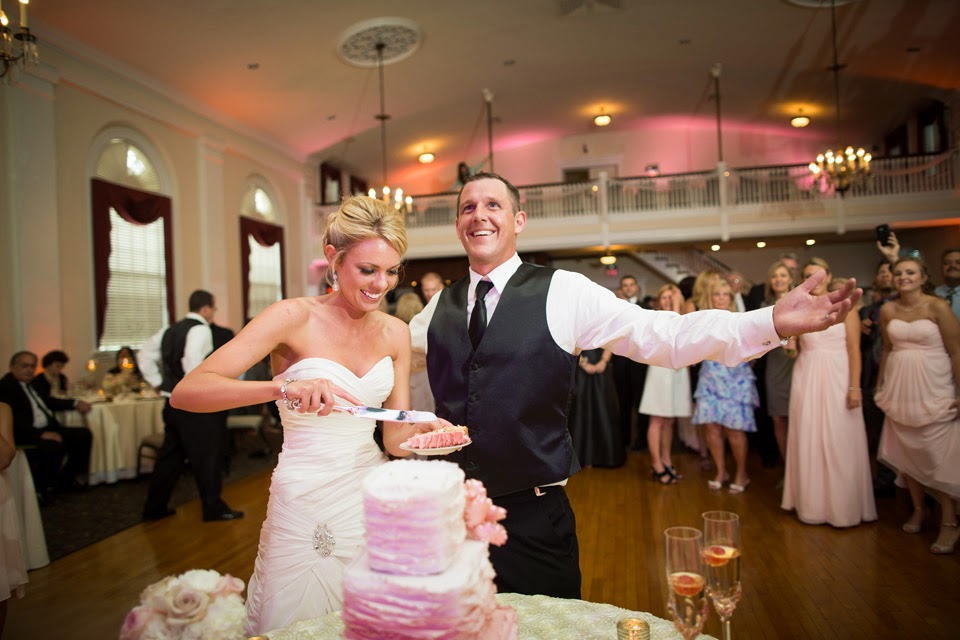 This amazing day and colorful celebration was captured by one of my favorite photographers, Jessica DeLorenzo. You can find more of her work at DeLorenzo Photography