Brittany and Kyle were married in the lush colorful gardens of Skytop Lodge this past summer. Friends and family came from all over the country to experience a Travel-Adventure themed destination wedding which celebrated their love story while incorporating traditions from their Christian and Jewish heritages as well as starting a new one–A Love Map to document their journey of a lifetime.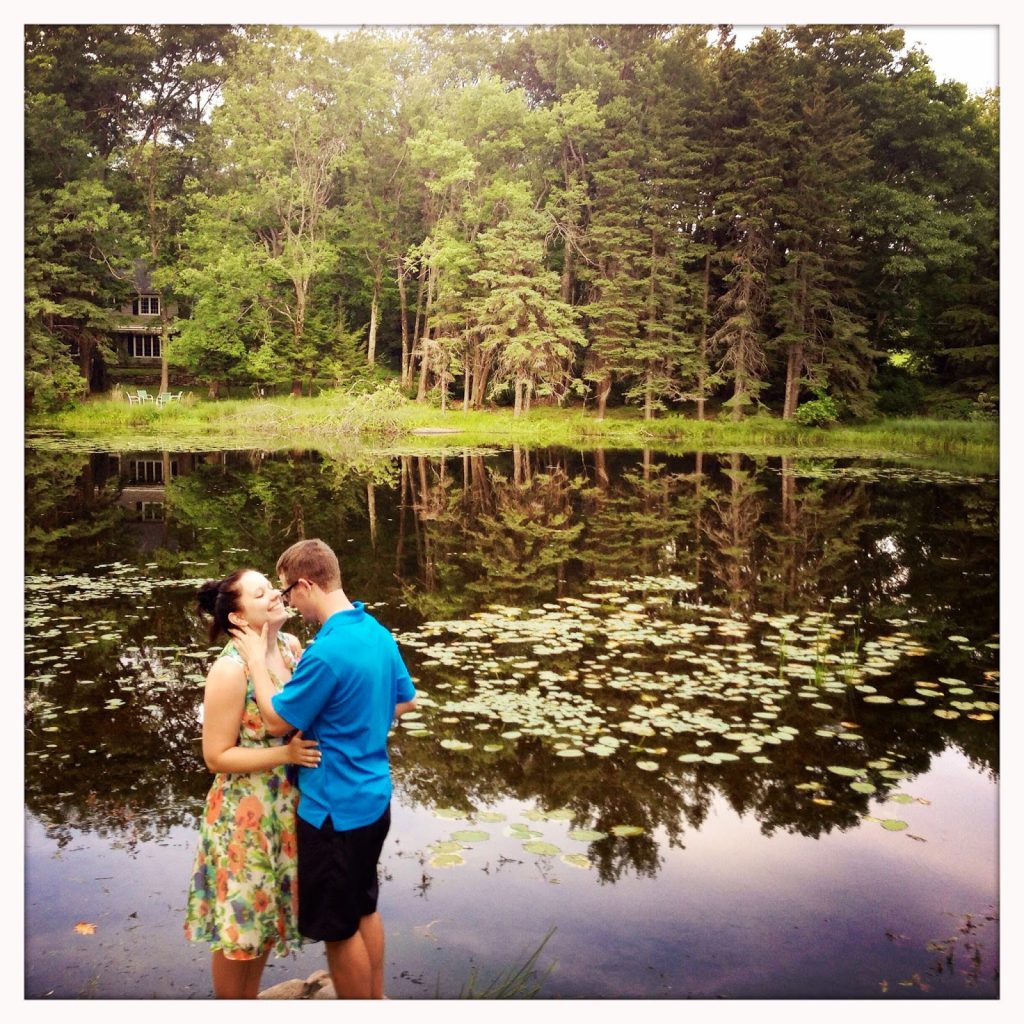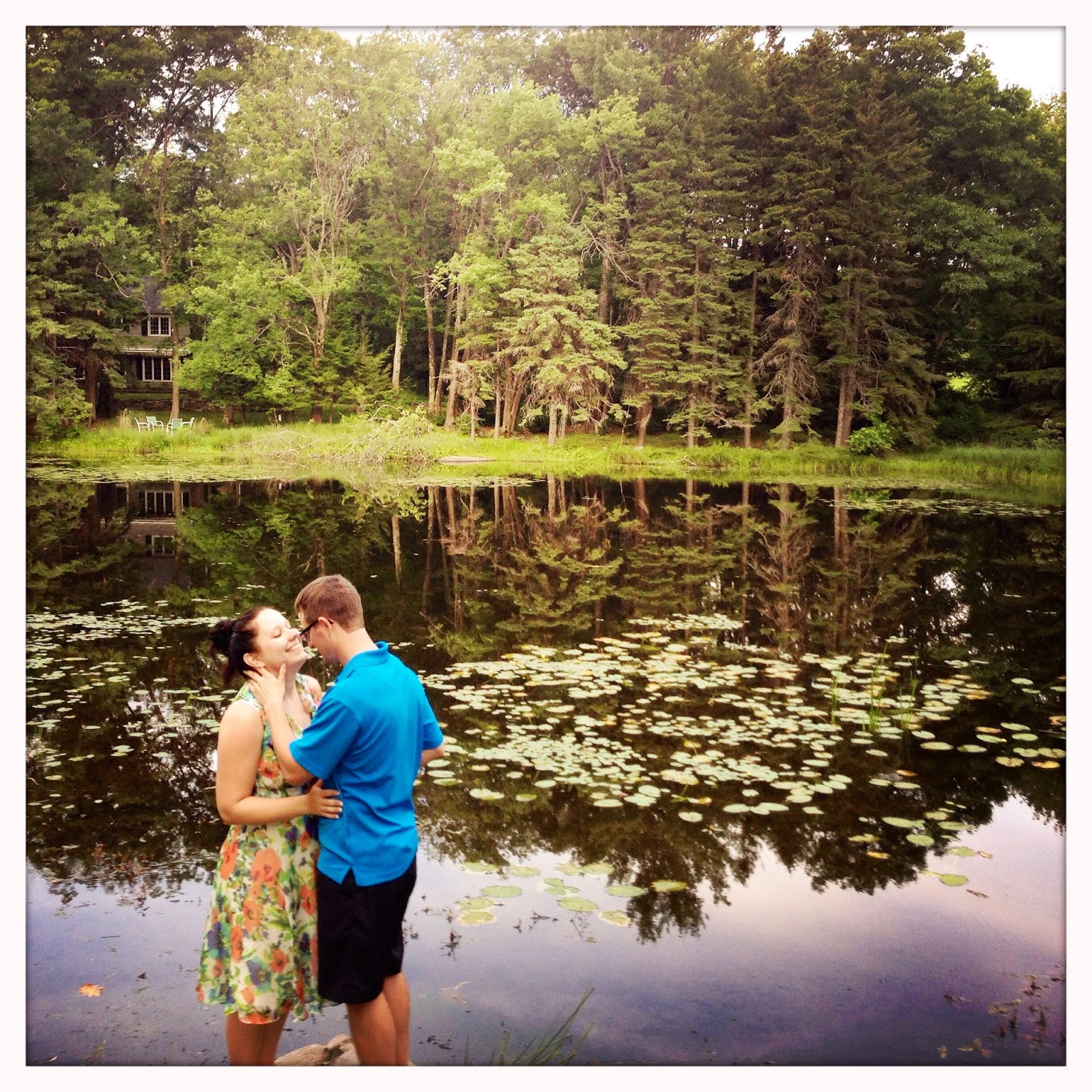 Brittany and Kyle practice their ceremony kiss in front of their loved ones at their rehearsal dinner. I took this picture using the Hipstamatic App and I love how it is reminiscent of a Monet painting.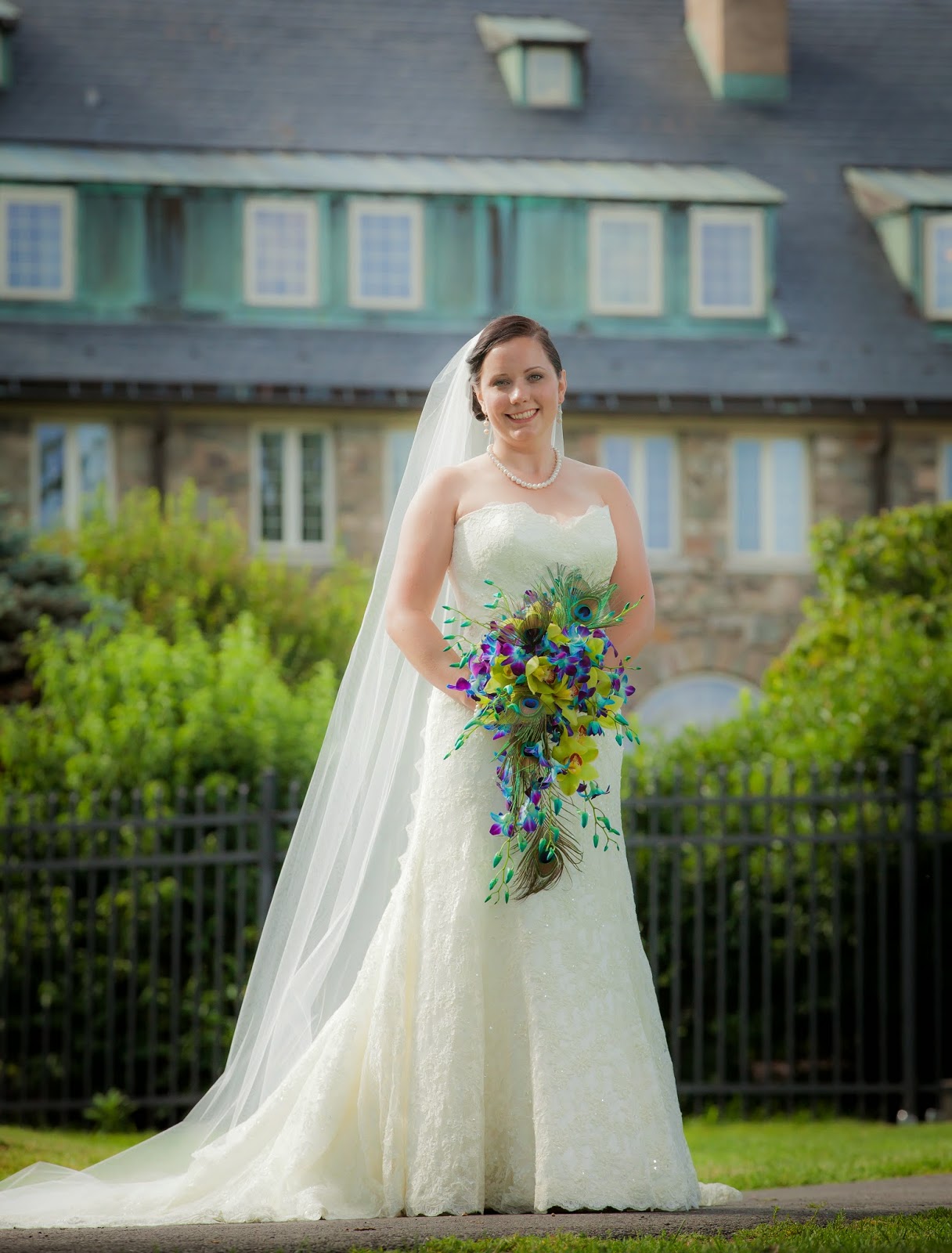 ---
Love Story:
"In the fall of 2010, Kyle and Brittany were both in the middle of serious life transitions. Brittany had just moved to Nashville from her home in Colorado to attend Tennessee State University. Kyle, just having returned from two deployments in Kuwait and Iraq, was preparing rigorously his application for dental school. During this exciting time, they found themselves both enrolled in Microbiology, a class neither of them "needed", but as it turns out, a class they were both meant to take.
Week after week, after stimulating lectures on viruses, prokaryotic and eukaryotic cells, Kyle would wave on the street corner as Brittany headed to her car. Smiles became wider and glances between them got longer. After Veteran's Day, patriotic Brittany approached Kyle to thank him for his service to the country. Finally, taking advantage of the face-to-face interaction, Kyle suggested that they prepare for the midterm together.
They hit it off on their study date, conversation came easily and time flew by, before they knew it, the restaurant they were eating at was closing. Kyle and Brittany say they both knew that this was the start of something special.
Everyone knows that Brittany and Kyle both failed that microbiology exam, but that's the only test this couple has not passed since they've been together. "My love for Kyle continued to grow," Brittany says "especially when I saw how much my cat Mischa trusted and loved him." When Brittany was going to be out of town for training, she asked Kyle to take care of her cat. Kyle says, "Mischa means more than the world to her and it meant a great deal to me that I found someone who could trust me that completely." When Kyle passed the Mischa Test, without even trying, Brittany says, Kyle found his way deep into her heart.
Over the past three years, this couple has passed the Travel-Adventure Test, discovering their strengths as partners as they've explored Key West, Jamaica, South Dakota and so many other new places together. And last year, Kyle surprised Brittany by simultaneously acing the dental boards and the Rubik's Cube Test when he surprised Brittany with a proposal.
Through it all they've figured out how to become each other's support and cheerleader as they pursue their passions and dreams together. Brittany shares her desire is to witness and do "everything possible to help Kyle's dreams come true." For Brittany and Kyle, a deep sense of mutual admiration, respect for the other's well-being, and a complete trust in each other's character are the key ingredients to their fairytale. Today they are promising to be by each other's side as they prepare for the biggest exam yet — The Happily Ever After."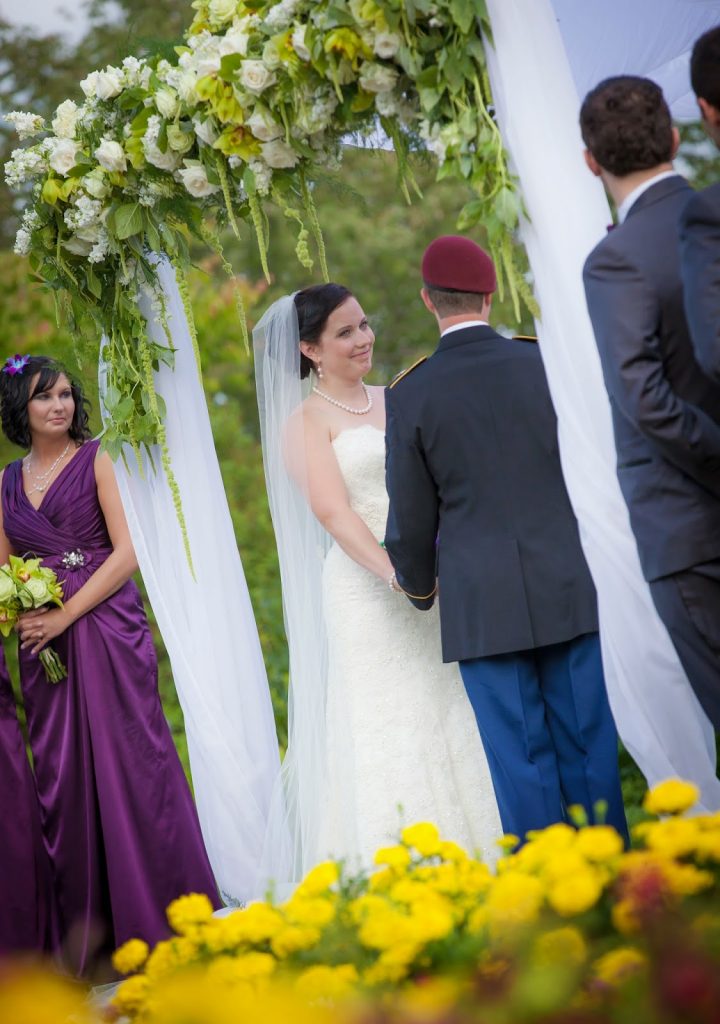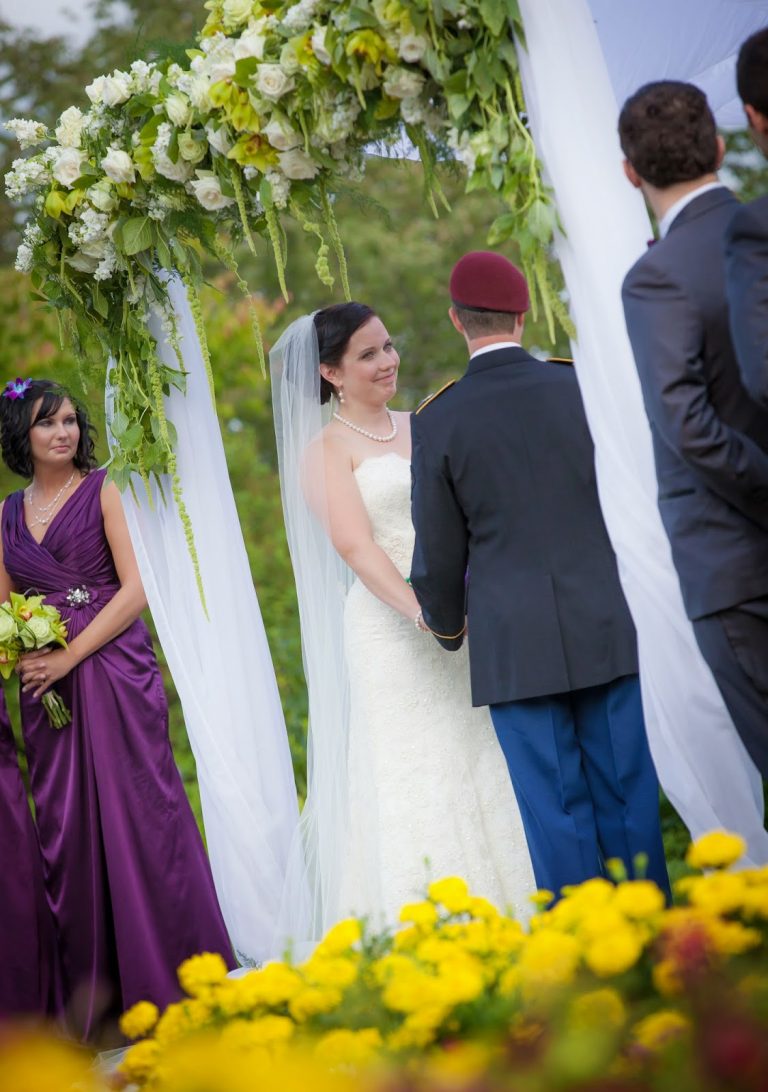 The couple stood under a floral chuppah, created by Skytop's Flower Shop, as a way of honoring the concept of family and home in their marriage.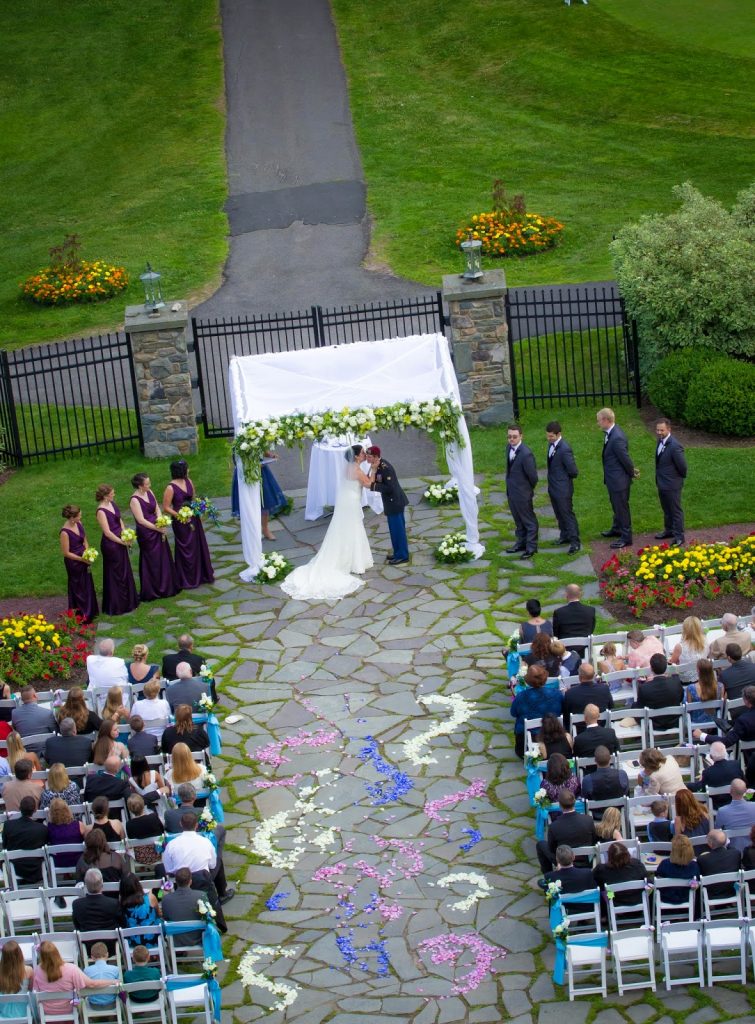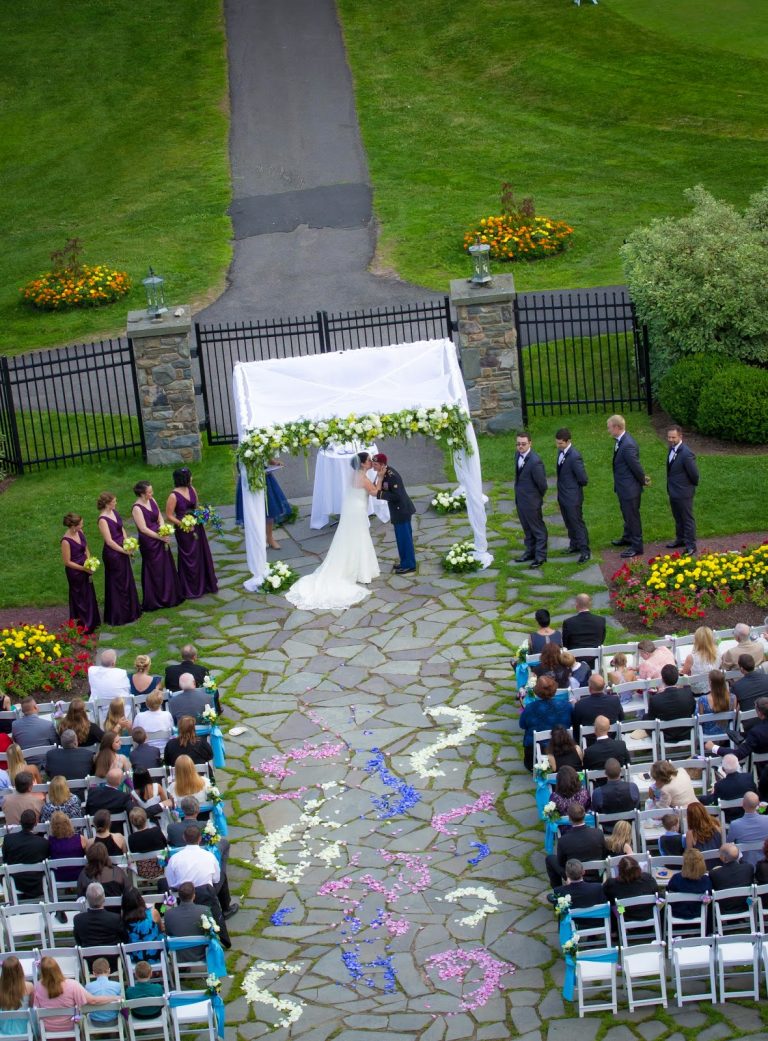 Brittany leans in to kiss Kyle during the vows. "Brittany, the man whose hands you hold loves you very much. He's disciplined and determined, adventurous, genuine and protective. He's your hero."–Alisa Tongg, Celebrant
Brittany shares, "The most memorable part of the ceremony was hearing and sharing OUR story with everyone. It was our love story that was being shared. It was about us, our love, and our journey together. It wasn't a cookie cutter ceremony, it was ours."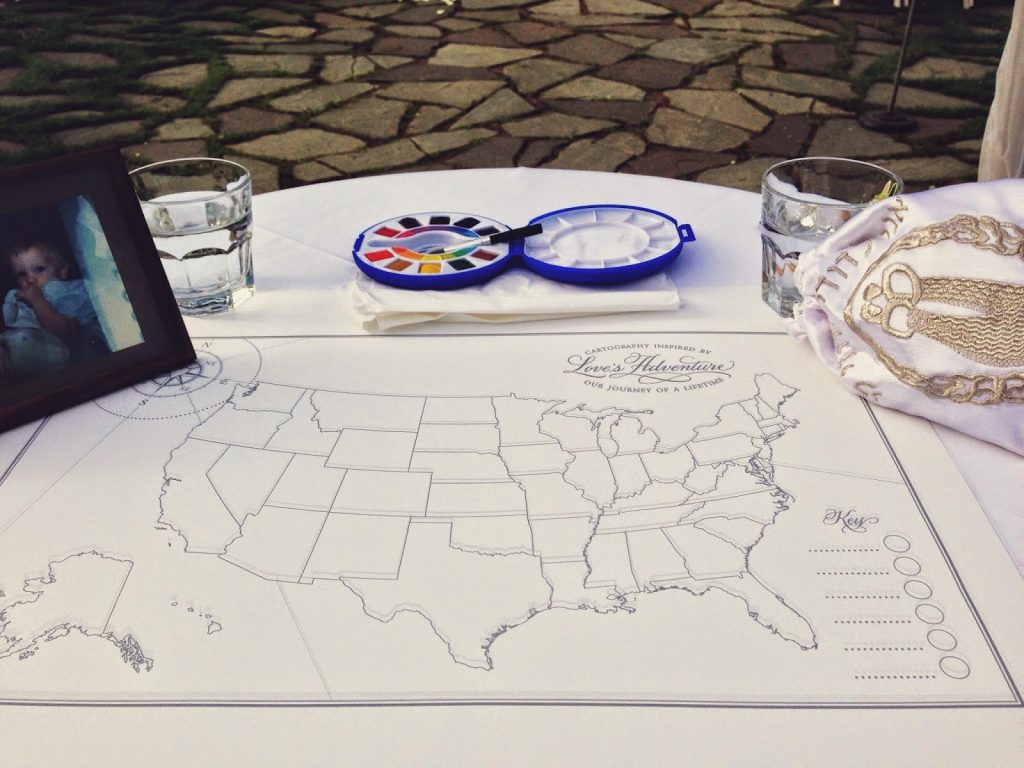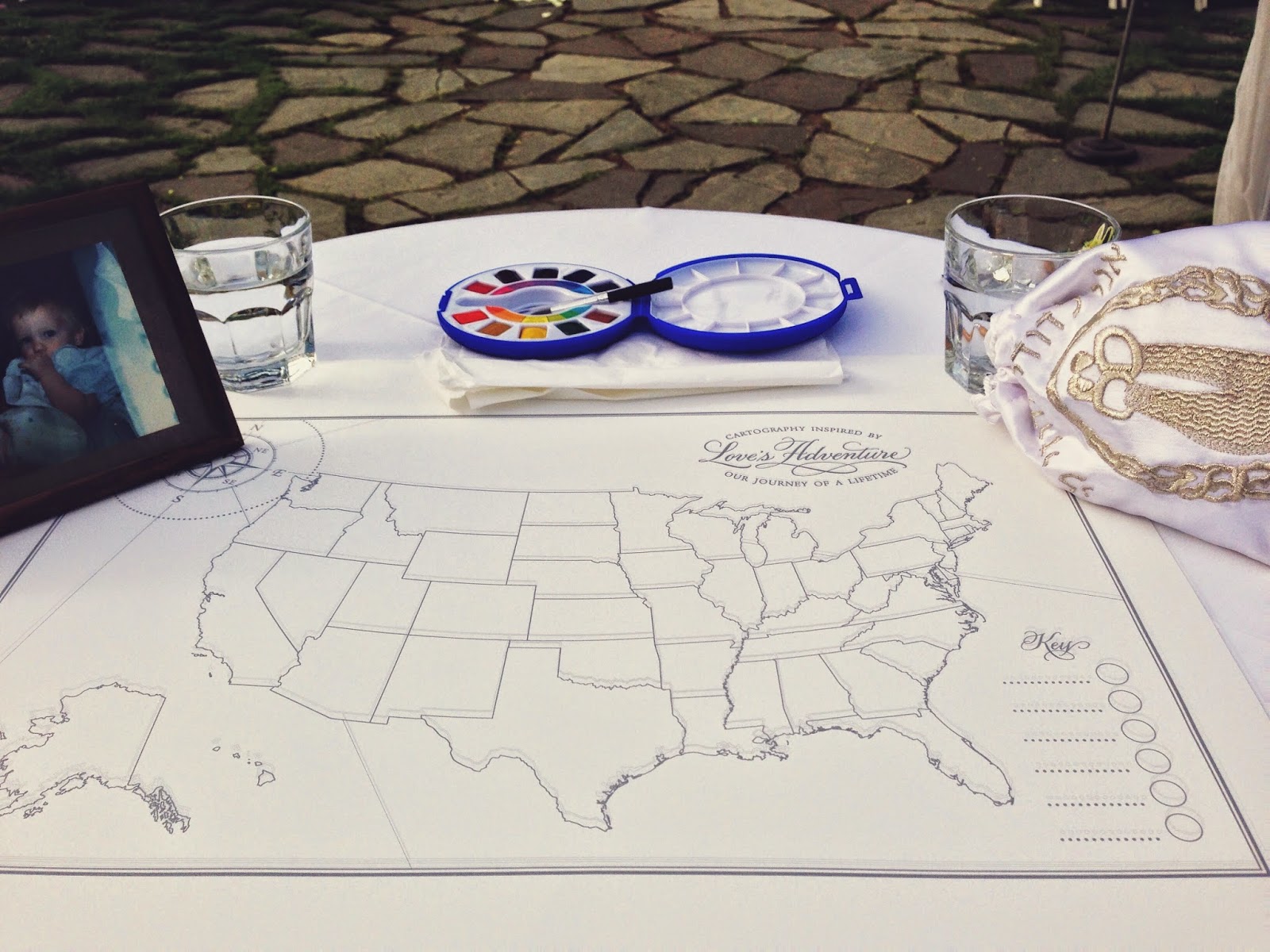 Brittany and Kyle used my new Love's Adventure Map to remember and share their most memorable moments traveling together, shared experiences that became pivotal in their relationship.
"One of my strongest memories of the wedding was painting our previous travels as well as our first journey as a married couple," Kyle remembers. "It was really exciting. We have so much to discover together over the rest of our lives. Not just physical destinations, but shared life experiences along the way."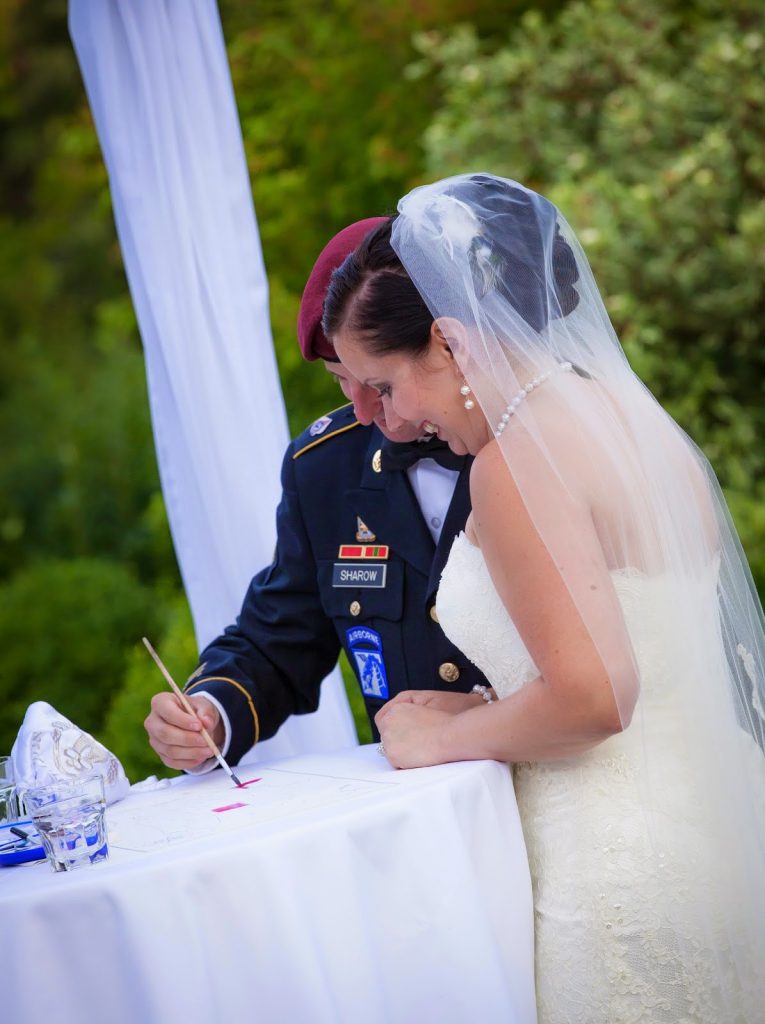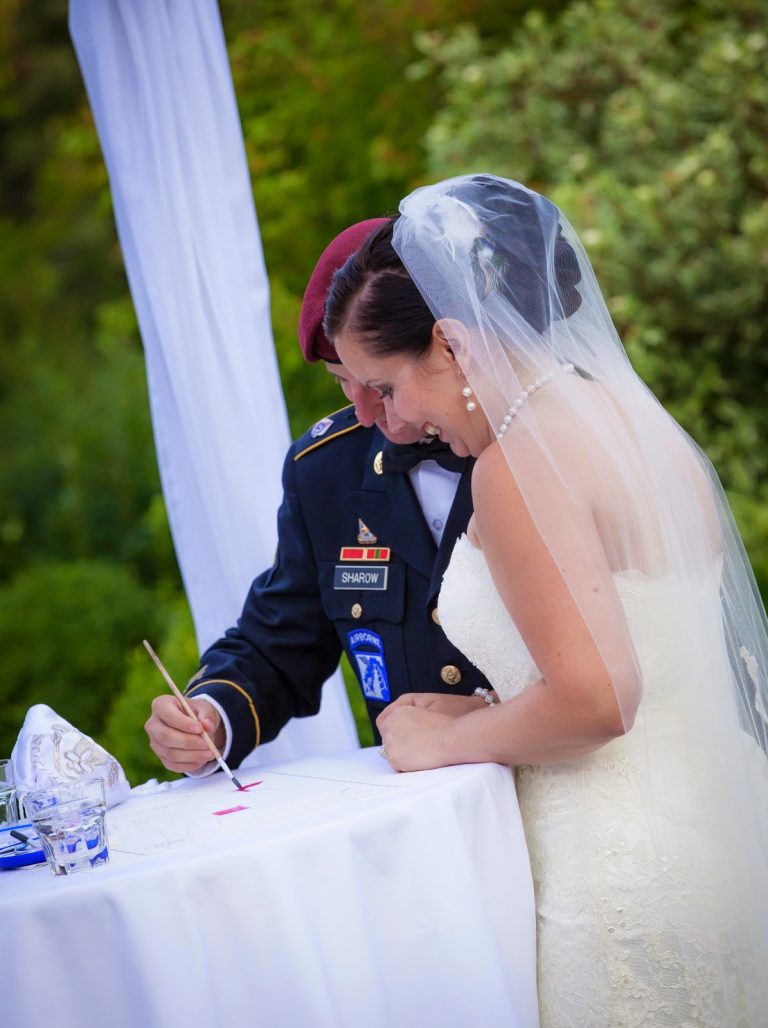 "Key West, Florida- Their first trip and first long car ride together. Brittany and Kyle "spoiled themselves" in a brand new white Camaro as they drove from Miami to Key West, they watched the sunrise and sunset, went sailing and wine tasting, explored their first art gallery and never ran out of things to talk about. It was on this road trip that Kyle and Brittany made their relationship official."–Alisa Tongg, Celebrant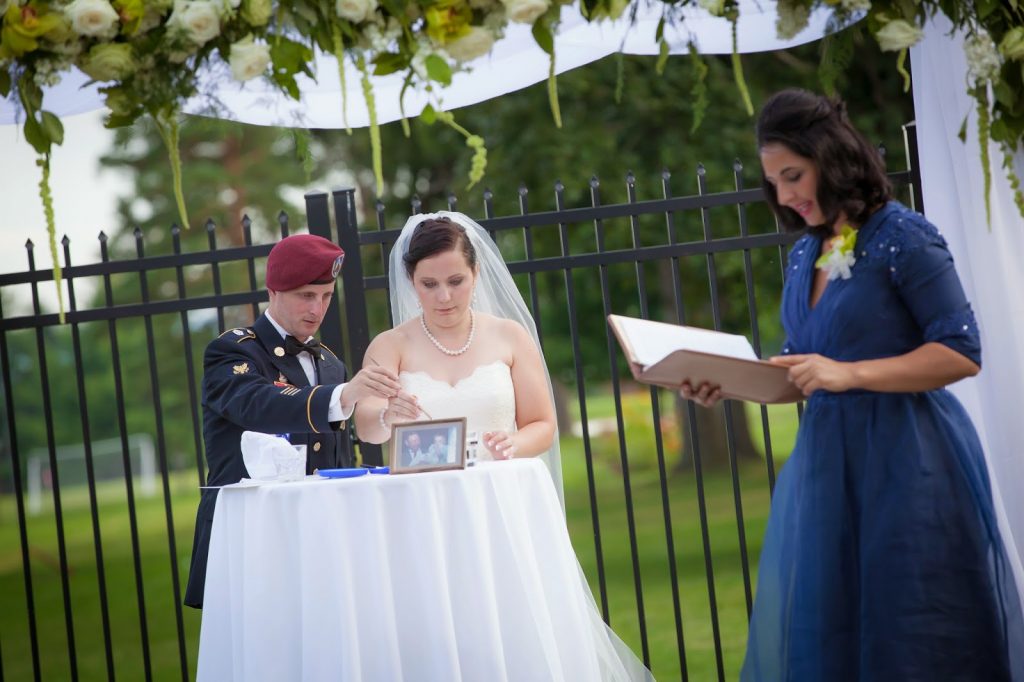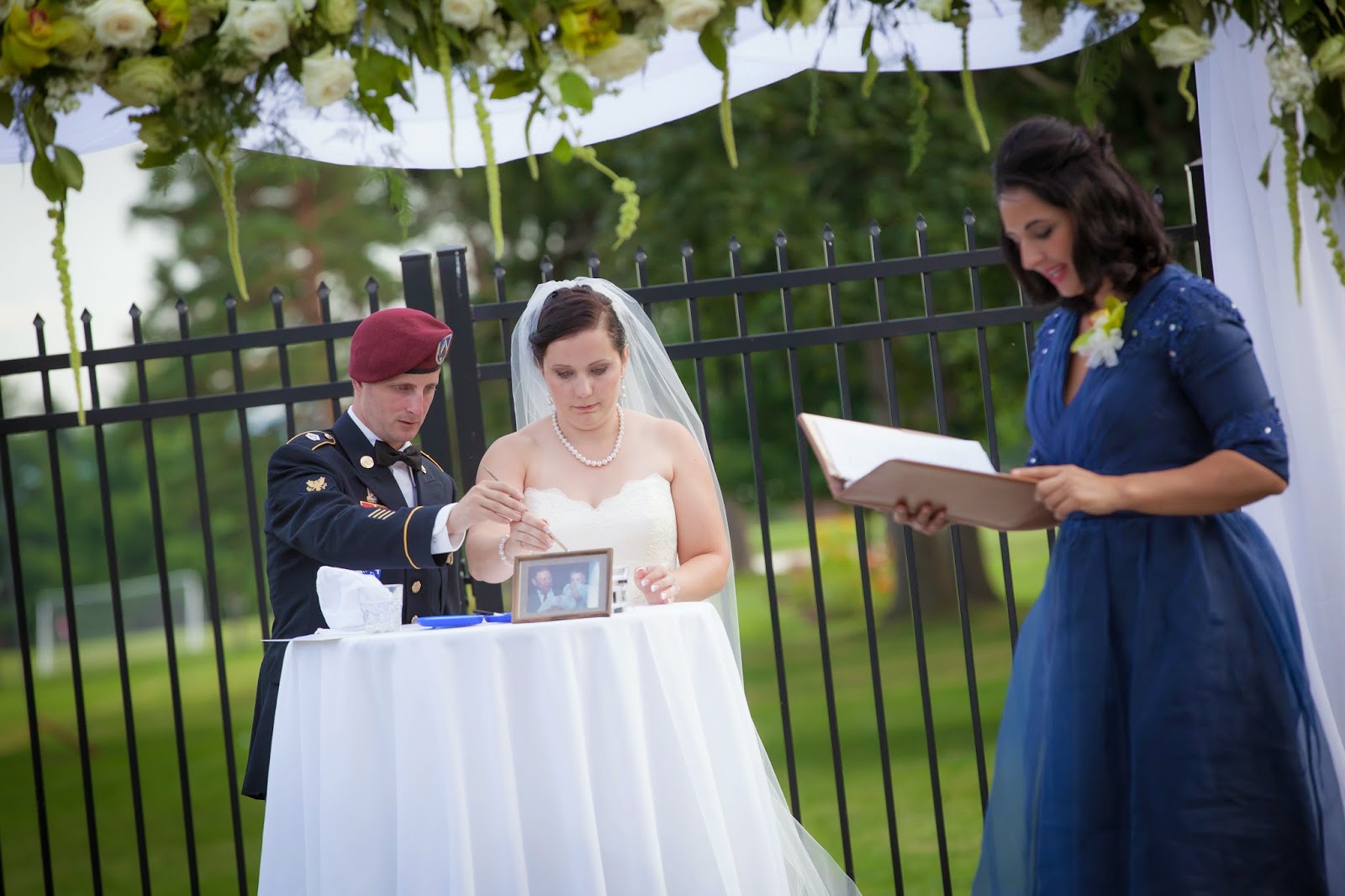 "As you venture out on this adventure of a lifetime, may you find deep satisfaction as you pursue your dreams side-by-side and may your compass always be centered in the love you have for one another."–Alisa Tongg, Celebrant. Love's Adventure Map
Brittany's peacock-inspired color palette and travel-themed details made for a visually exciting experience. Here are just a few glimpses of my favorite details: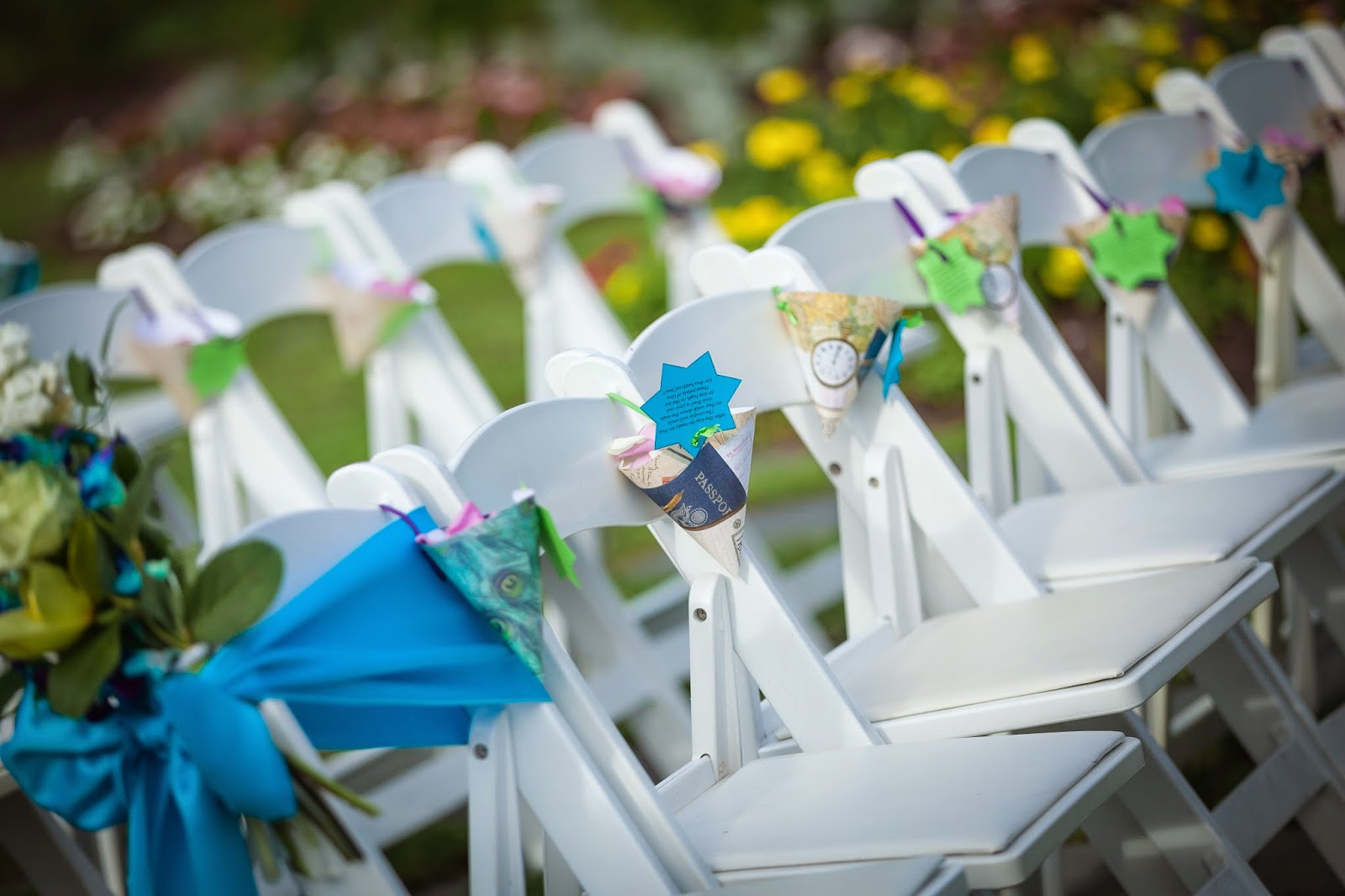 ---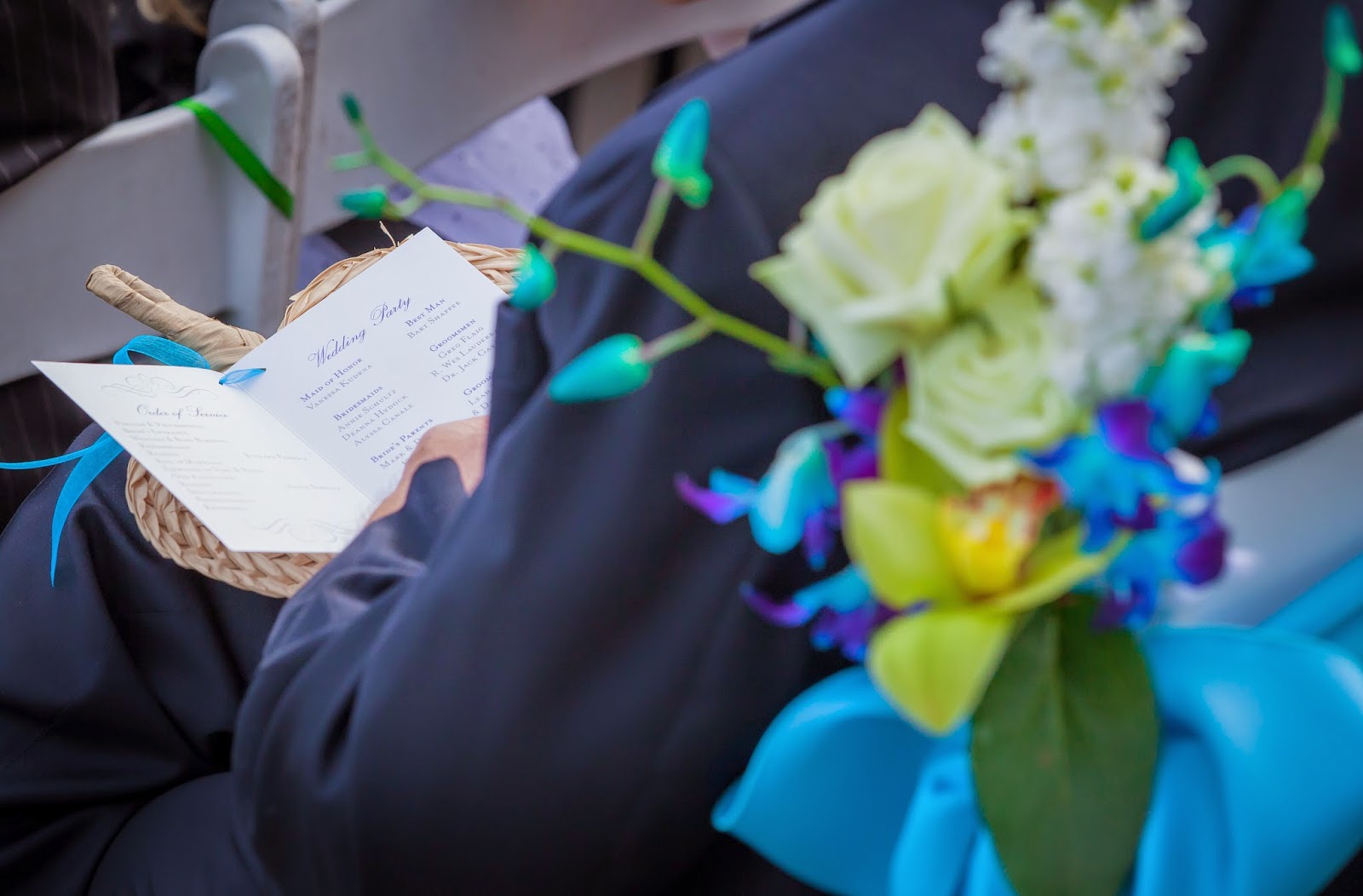 ---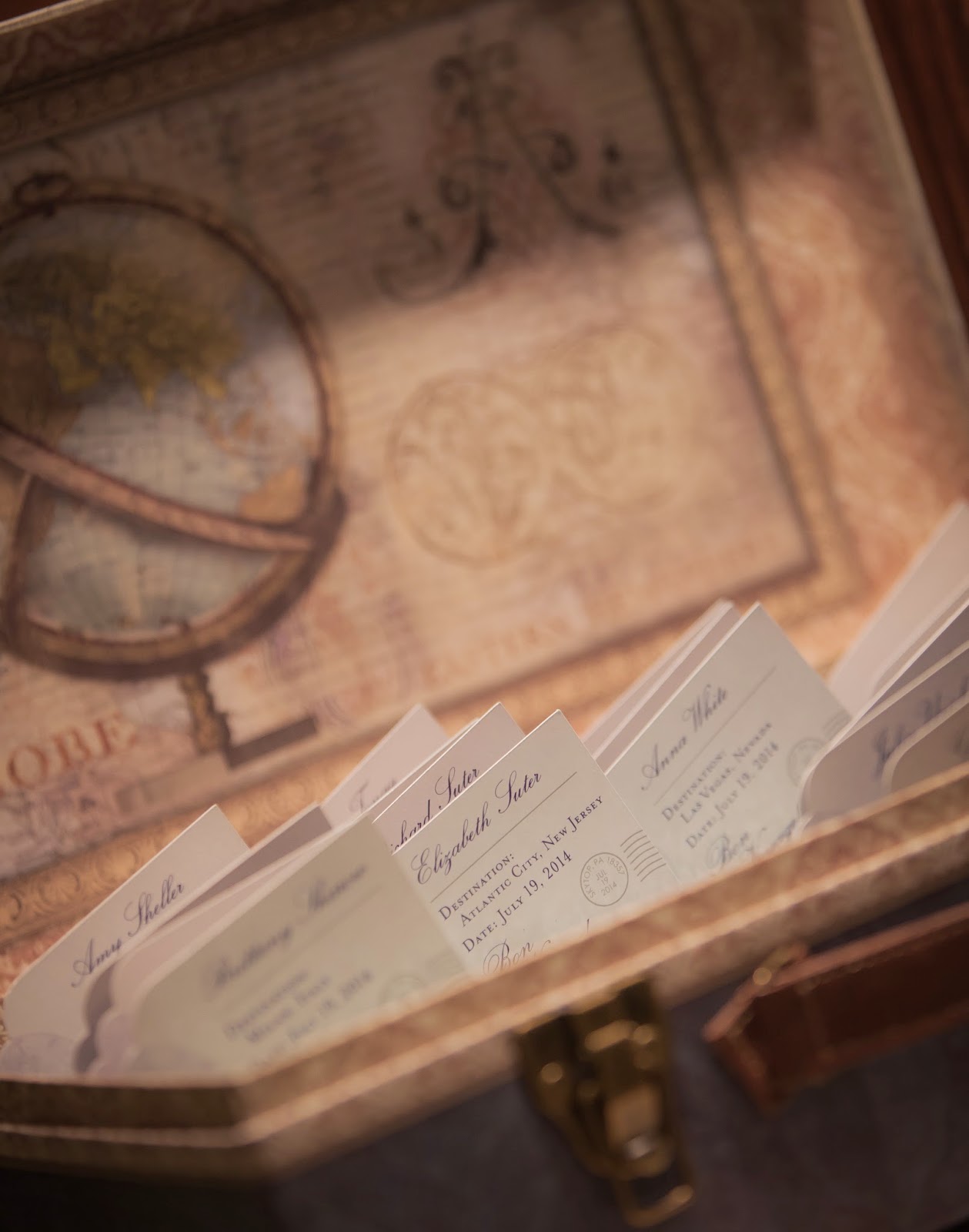 ---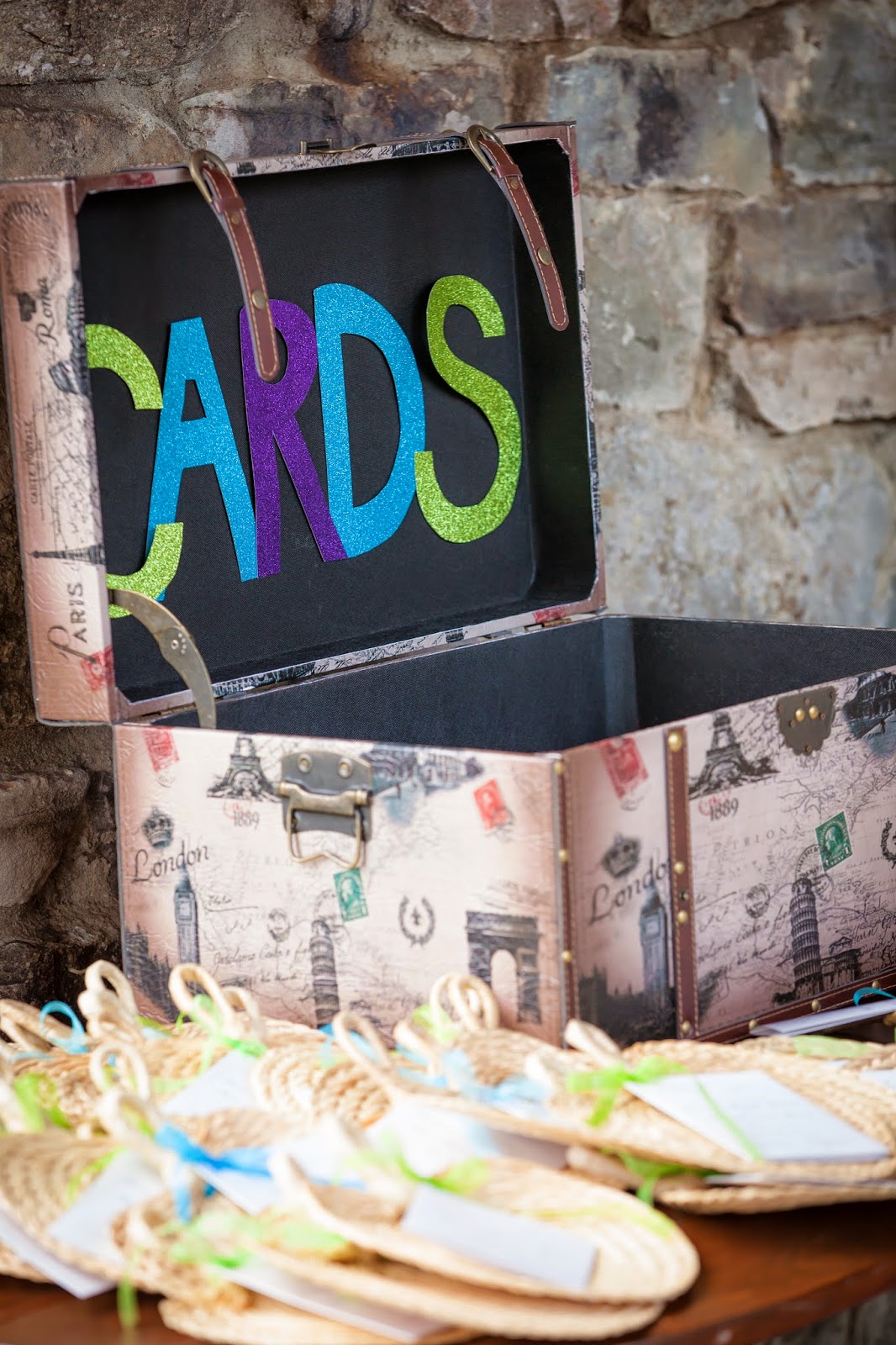 ---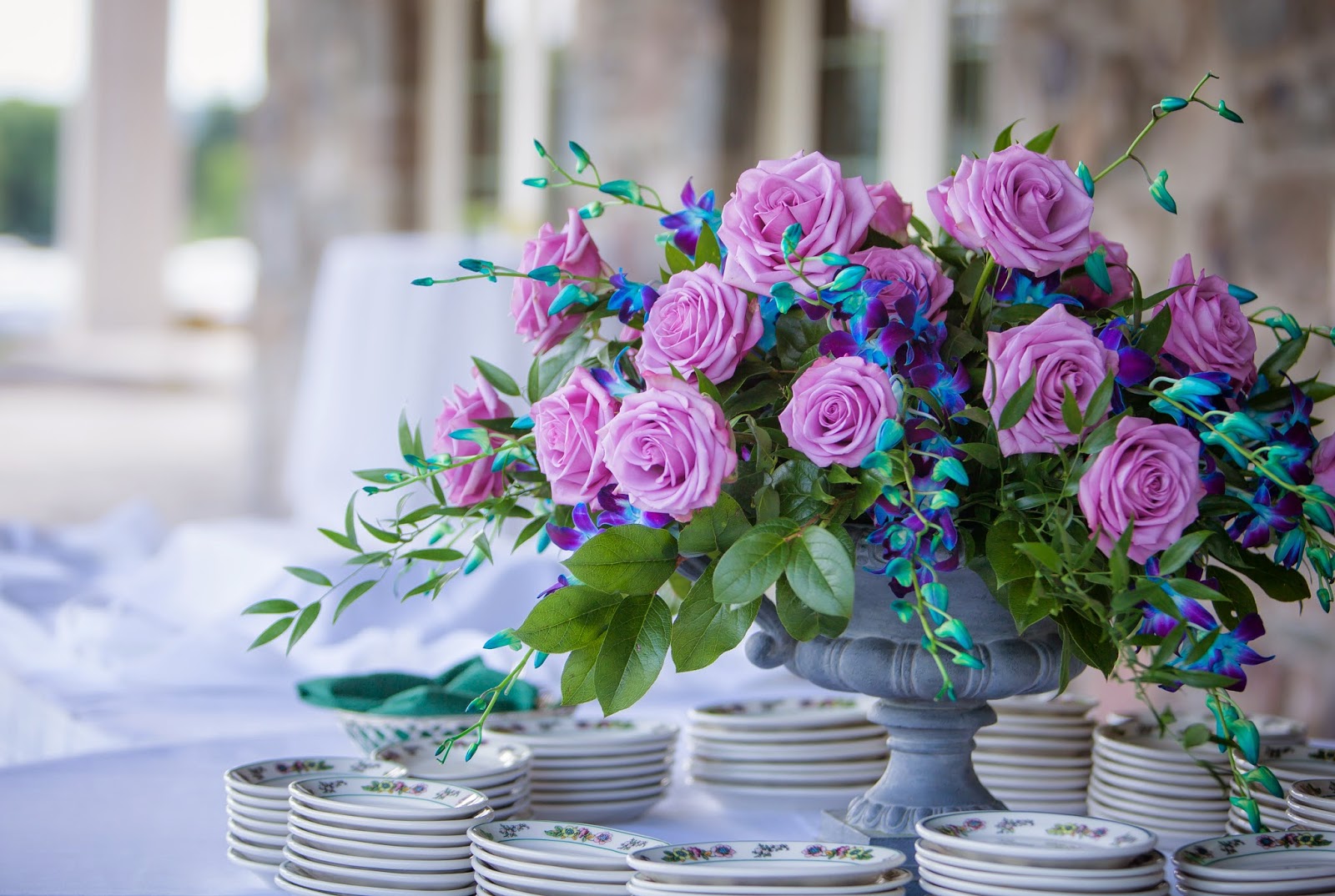 ---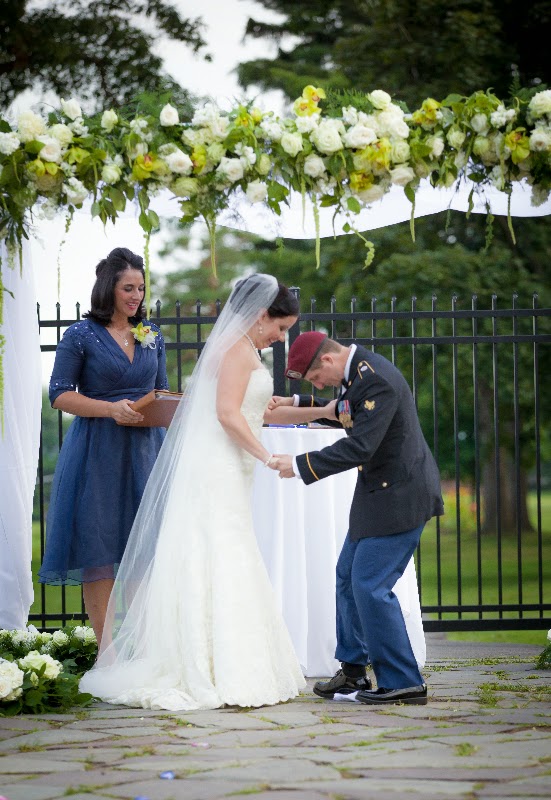 The guests all cheered "Mazel Tov" as Kyle broke the glass, a moment that stands out in his memory, "I had always wanted to do that! It was fun and something you only get to experience once, so I want to hold on to it."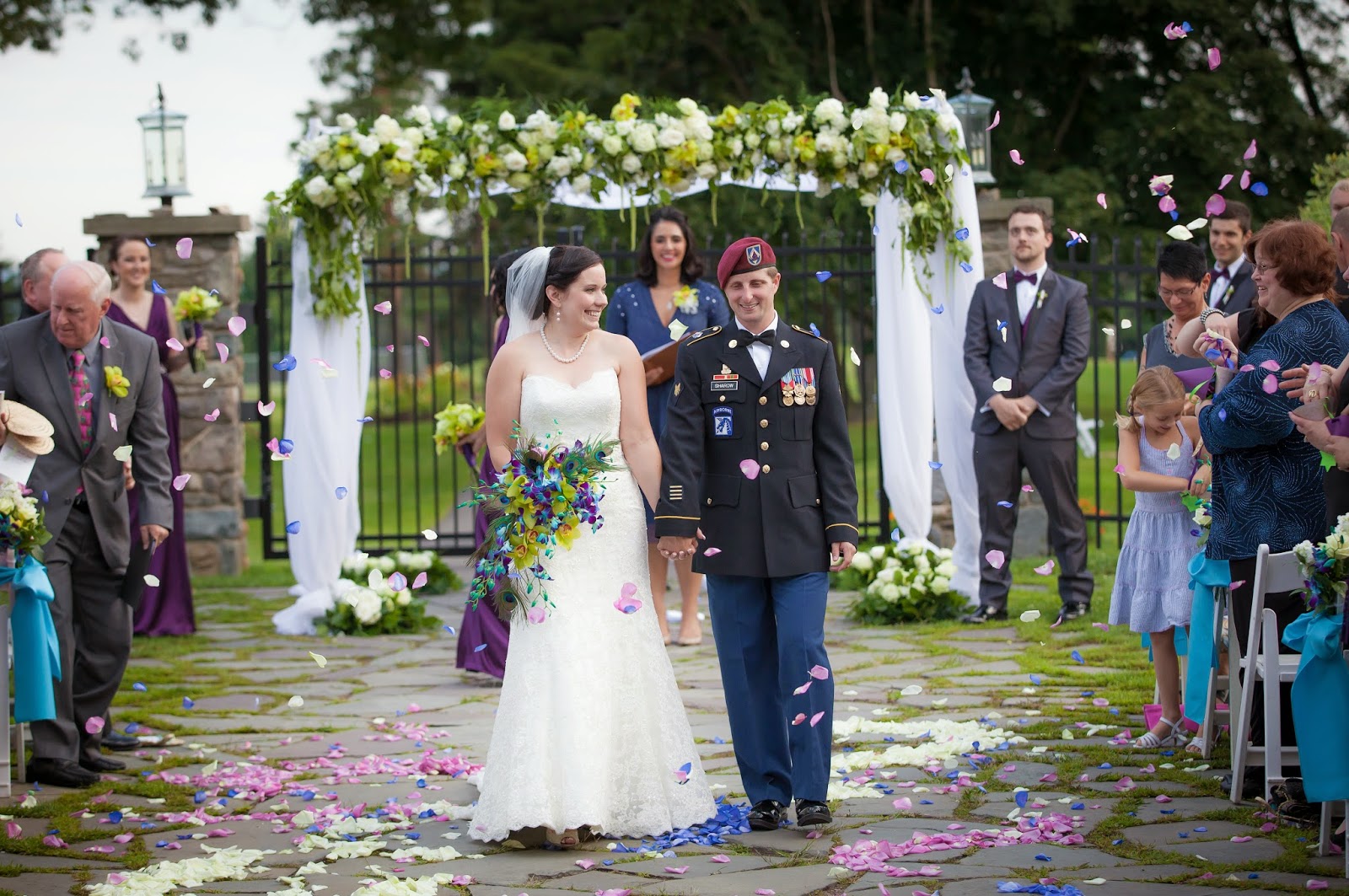 ---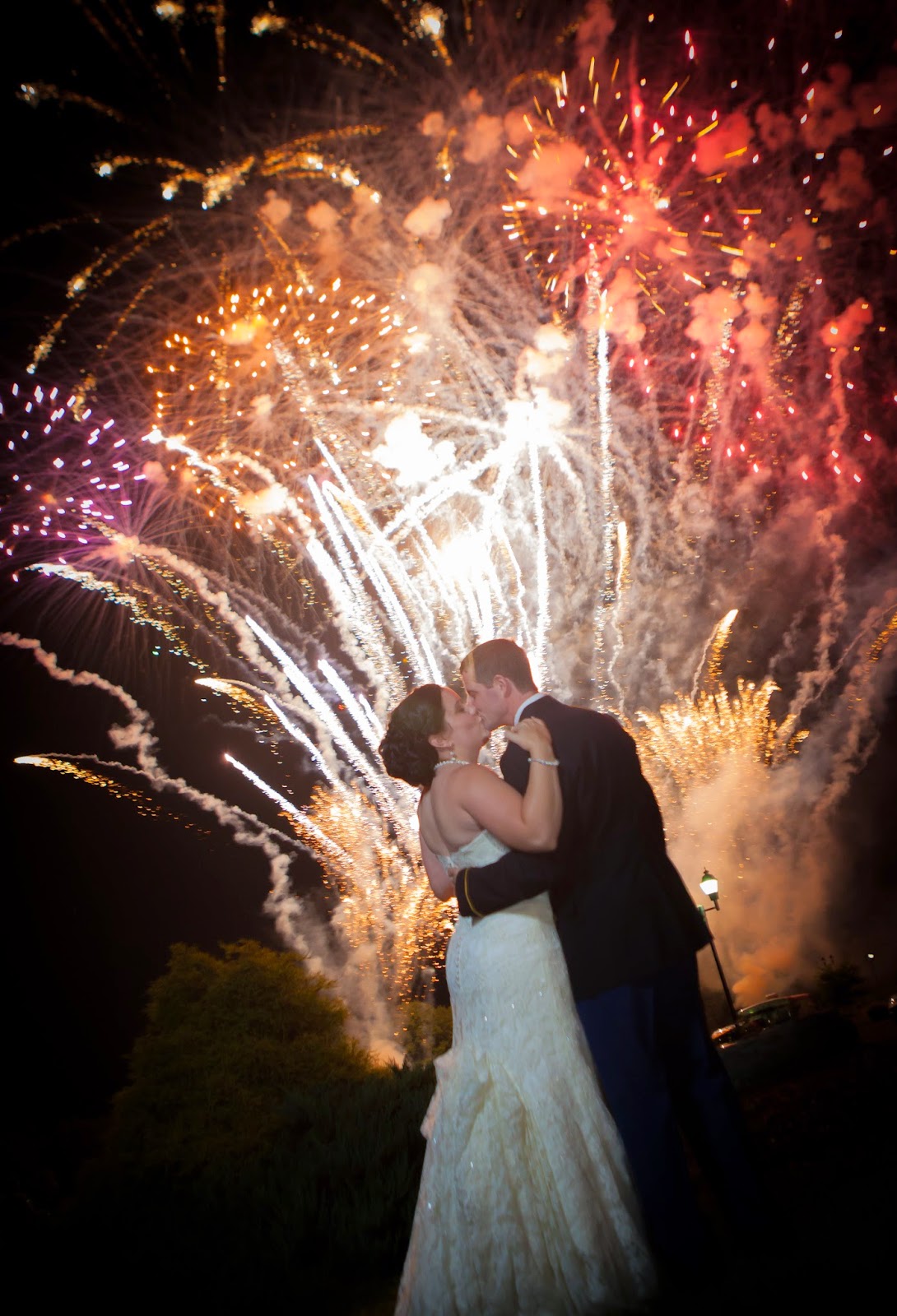 Kyle and Brittany knew they wanted their friends Richard and Elizabeth Suter of Richard Suter Photography to capture these most important moments. Richard and Elizabeth traveled up from Nashville, TN to join in as well as document this colorful and meaningful celebration.
The amazing team over at FireRock Productions, made this my first-ever wedding ceremony shot with a drone, here's the highlight film they created of Brittany + Kyle's amazing start.
Kyle & Brittany Sharow (Wedding Preview) from FireRock Productions on Vimeo.