Like many other same-sex couples in New Jersey, my sister Nikki and her wife Sue resisted crossing over the NJ-NY state line to legally validate their relationship. Instead they decided to wait to get "married" at home when it became legal.
Despite all the impediments, like many other couples caught in this legal limbo, Nikki and Sue have continued to build and live their lives together as a couple and as a family.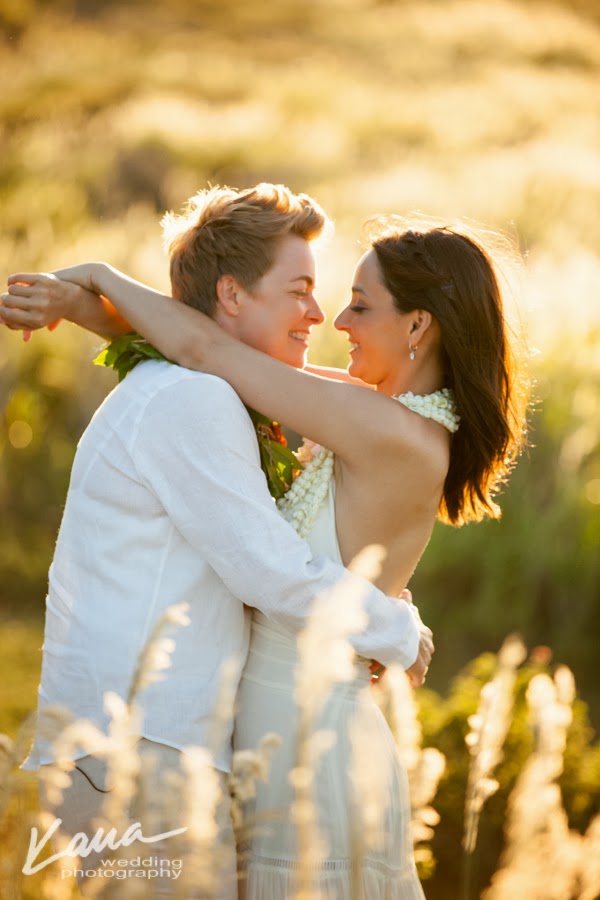 Sue + Nikki wedded bliss on the north shore of Maui. Kaua Photography
This August, I had the privilege of officiating at their wedding and celebrating the start of their married life together with their closest friends on the island of Maui. Starting Monday, October 21st, same-sex couples in New Jersey will finally be allowed to marry legally. Sue and Nikki don't need to be first in line to have their marriage formally recognized by the government, but they are eager to finally make it legal and remove the asterisk they feel has been assigned to their relationship status.
I'm thrilled to celebrate this wonderful moment in history and to complete the job I started back at their August nuptials.
The folks (husbands Tony Frier and Greg Gude) over at 9
th
and Coles Tavern in Jersey City have offered their charming neighborhood establishment to Nikki and Sue so they can have a short civil ceremony to make it legal in their home state. I'm excited to announce that they have agreed to allow me to marry, (on a first come, first joined in marriage basis), other couples who also want to make their partnerships legal in the state of New Jersey that same night.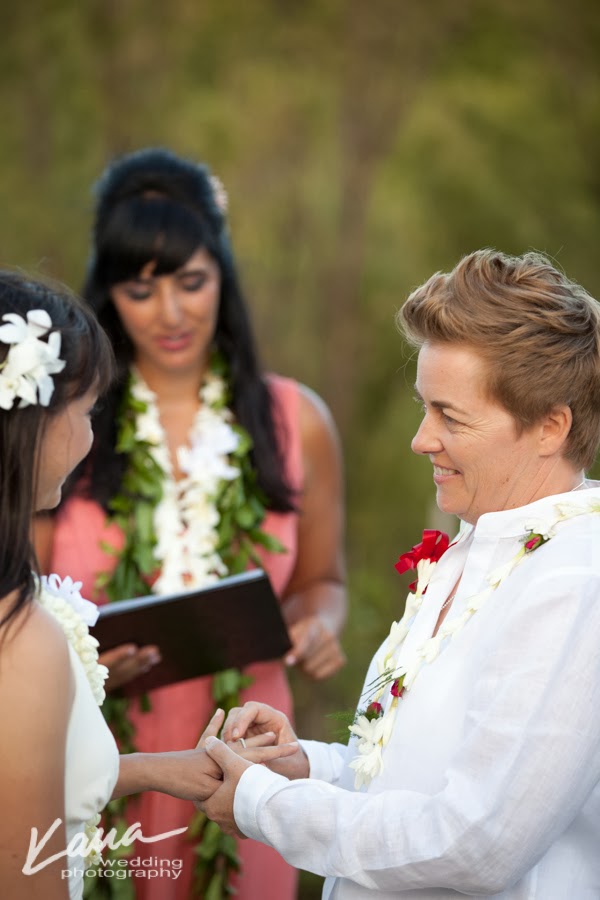 Nikki + Sue exchange rings as symbol of their love and devotion. Kaua Photography
Please join us and consider making November 3, 2013 your new Anniversary*.
Pop-up Nuptials @ 9th & Coles Tavern
Get Married In The Garden State, Make It Legal
Free Civil Ceremonies Officiated By Alisa Tongg, Celebrant
All couples invited. Must present a valid NJ marriage license.
Bring Your Own: vows, glass to stomp, broom to jump or other wedding ceremony tradition you'd like to include.
First come, first joined in marriage
9th& Coles Tavern