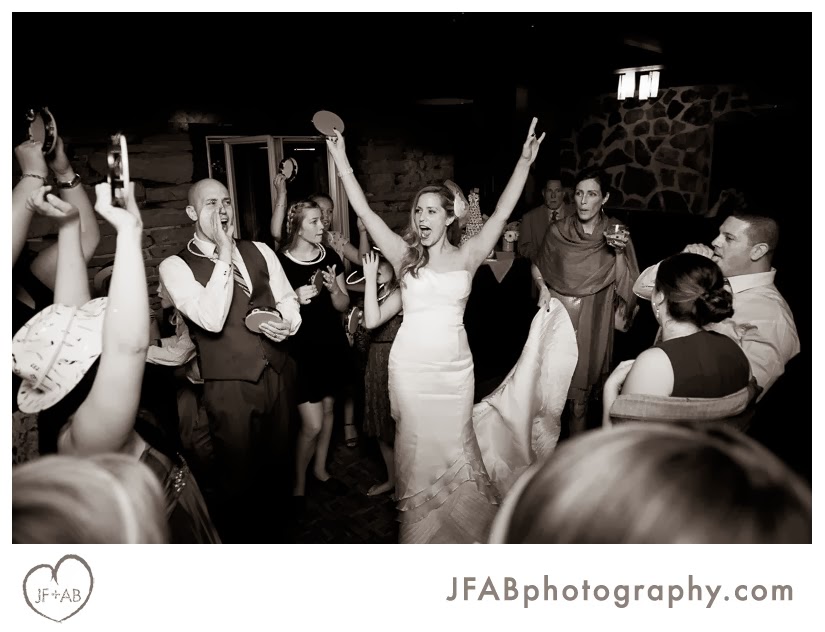 The Ledges in Hawley, PA is a magical place. The boutique hotel is built into the side of a waterfall. Of course I was beyond thrilled to perform Kelly + Jason's equally breathtaking wedding ceremony in this magnificent environment, surrounded by their closest family and friends. Kelly's vision for their ceremony was romance, she wanted "everyone to fall in love all over again."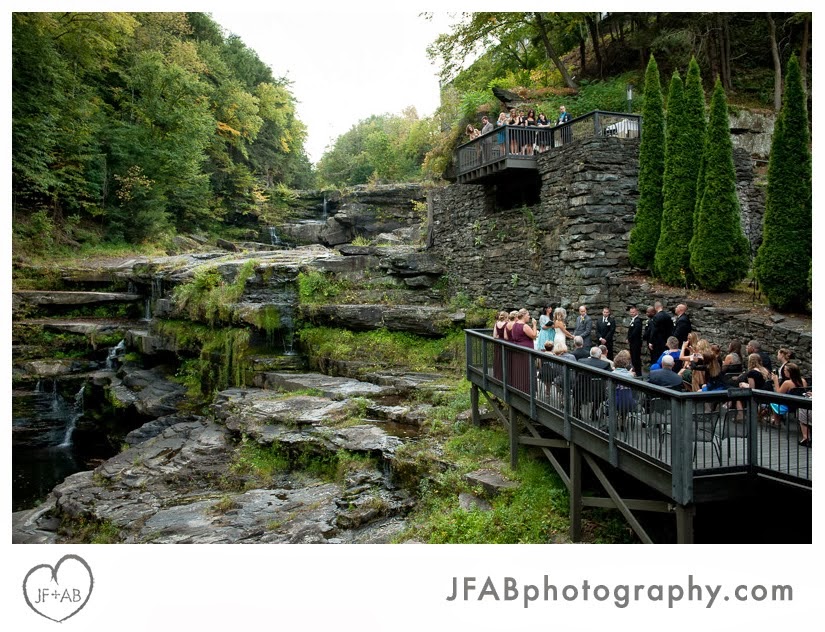 Built into the side of a waterfall, guests gather on ledges to watch the ceremony at Ledges Hotel in Hawley, PA.
Their Love Story: Love arrived, in their case; at first sight … well at least it did for Jason.

Like in a movie, Jason remembers seeing Kelly for the first time, from across the cafeteria at Jackson Memorial High School. Clearly smitten, he declared to his friends that "one day" she would be his.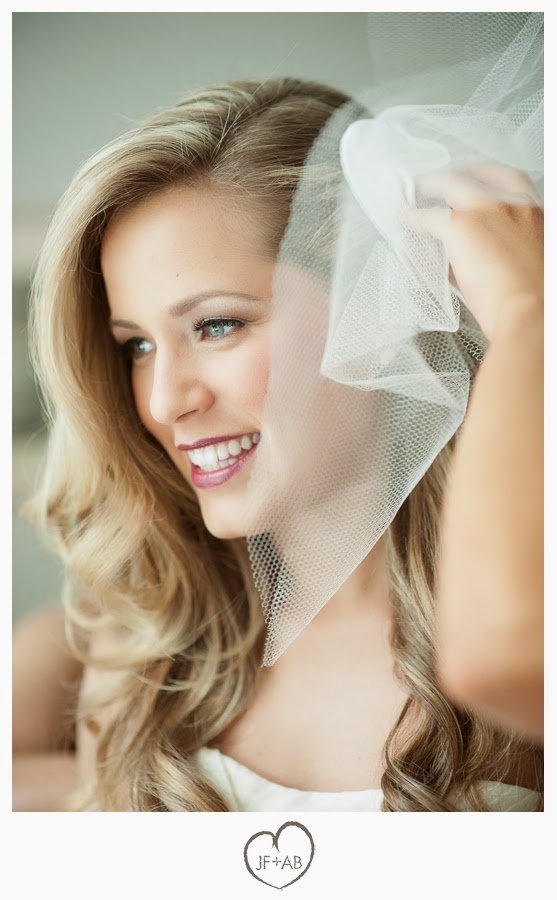 Perhaps because of their one-year difference in age– Kelly was a sophisticated Sophomore and Jason was just a Freshman after all—it took five whole years for Kelly to notice Jason back.
Kelly finally did notice Jason at a Fourth of July party, when as she remembers "the only cute boy" in attendance started gathering his things in preparation to leave early. Determined not let him slip away, she did what any sophisticated woman would do: she asked her friend to ask Jason out for her.
The romance had officially began, but six months into it, Kelly left for a semester abroad. Already head over heals in love, the distance was difficult for Jason to bear. Over his Spring Break of that semester, Jason flew to Spain to visit Kelly. Kelly remembers falling in love with Jason while she was away. They spoke everyday, became best friends and developed an incredible bond of trust.
And as F. Scott Fitzgerald once described it, "they slipped briskly into an intimacy from which they never recovered."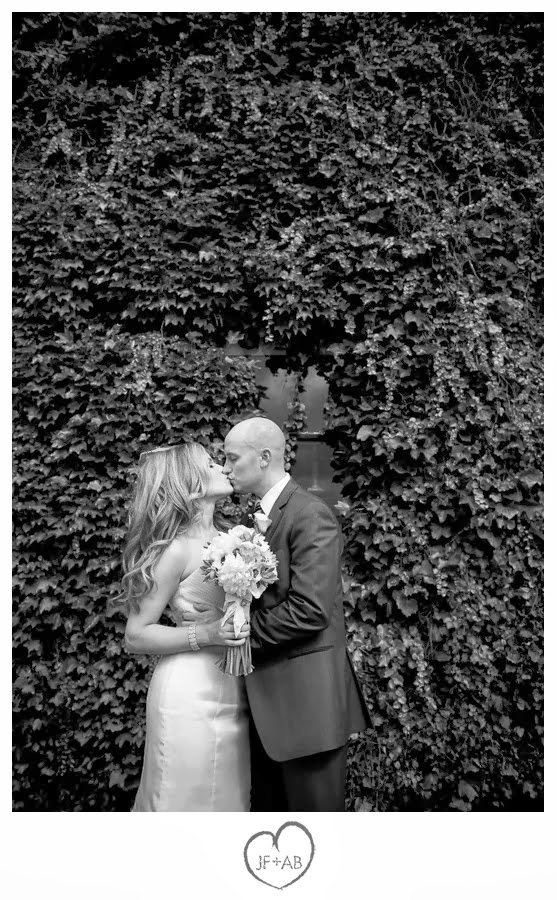 Their Ceremony:
Spanning over 10 years, it wasn't difficult to integrate their love story into their wedding ceremony.

Their "I do" highlights included a remembrance for Jason's father, family heirlooms and multiple ways for their friends and family to demonstrate their good wishes for the couple and their marriage.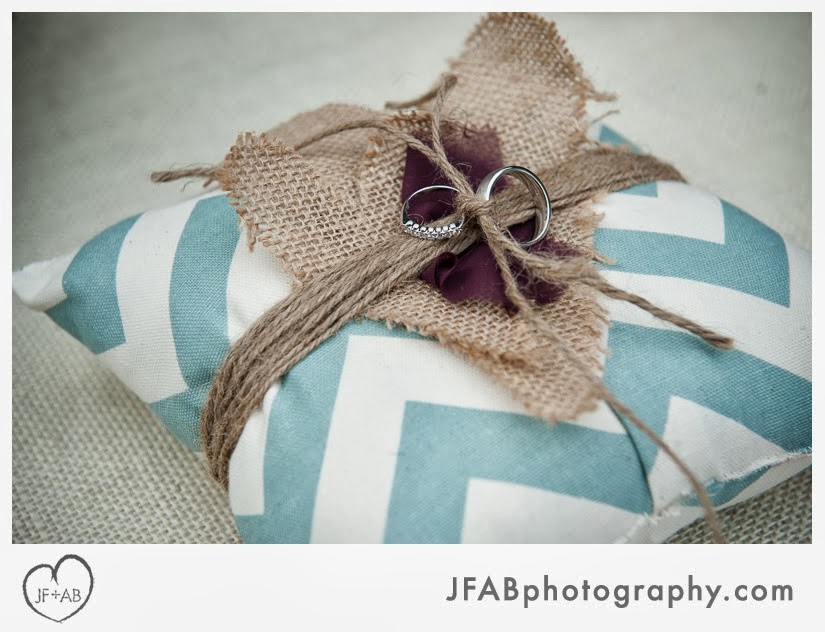 Kelly chose to honor the memory of her grandmother Clare by wearing her wedding band as her own.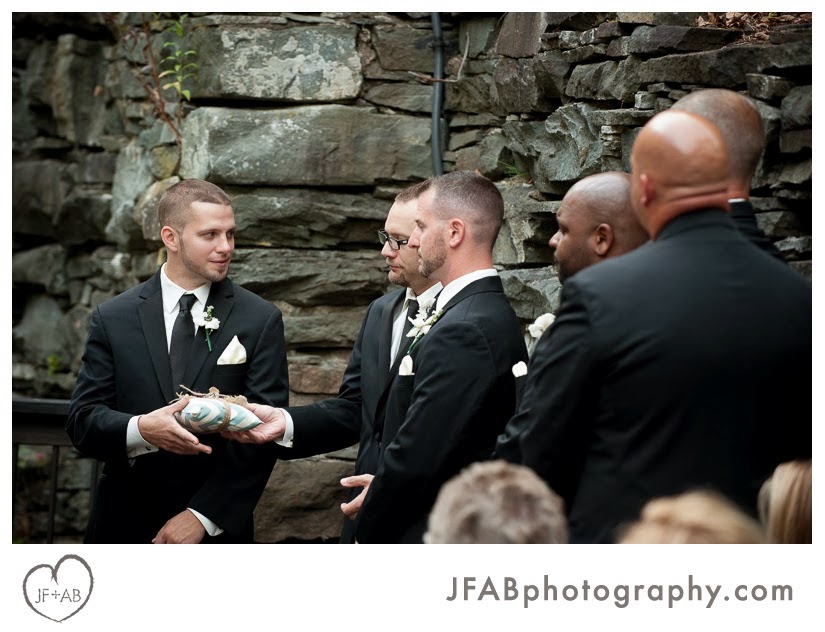 The groomsmen take their turns adding their blessings into the rings before Kelly and Jason exchange them.
Their ceremony started with a Ring Blessing, where their rings are passed through the crowd and guests were invited to add their blessings, hopes and dreams for the couple and their marriage. A powerful influence in her life, Kelly chose to
wear her grandmother Clare's wedding band, a cherished family heirloom, as her own.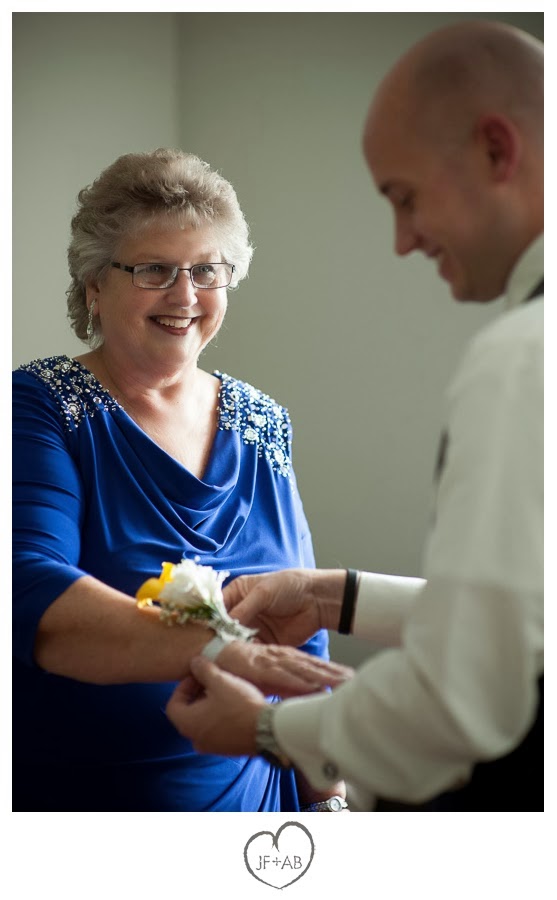 Jason helps his mother with her yellow corsage, a remembrance and tribute to his late father's favorite color.
In a tribute to his late father, forever close to their hearts, Jason and his mother, wore yellow flowers (his favorite color) as a reminder of how his love is an integral part of their joy and celebration.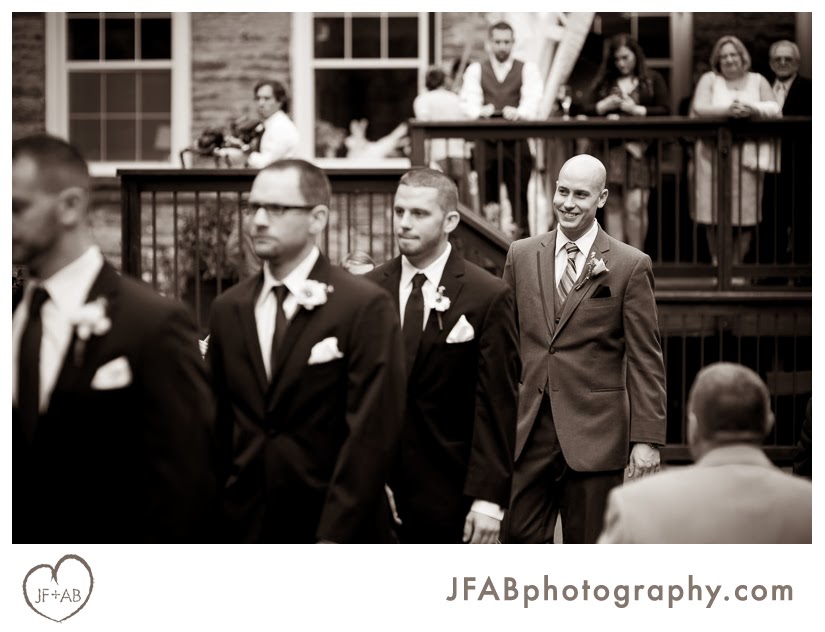 ---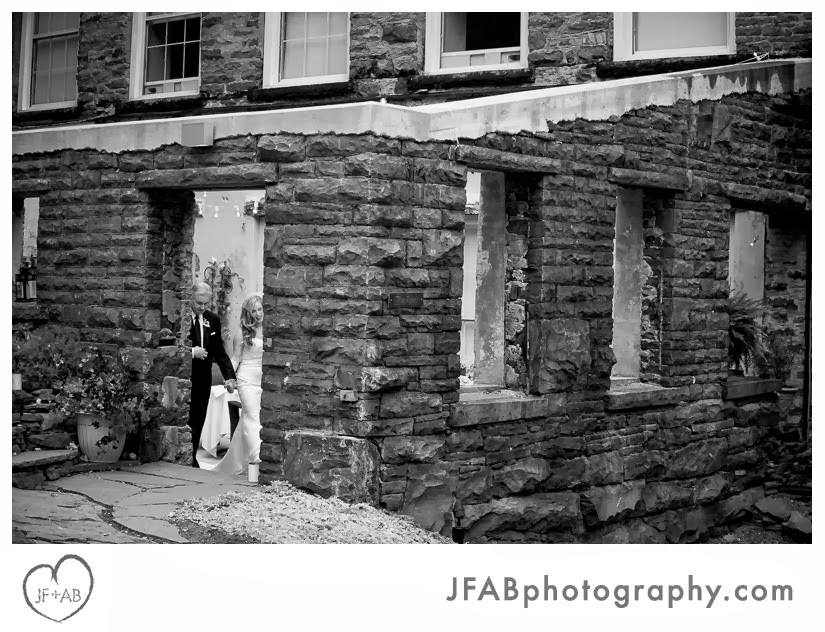 Kelly surprised Jason by walking into "Come Away With Me", a special song for them.
On their wedding day, Jason brought a stone from his family's home in the Poconos–a place that had already played a significant role in their love story. So many special memories and promises have already been set into this stone, like when Jason first told Kelly that he loved her and then again when he asked her to marry him.

When they exchanged vows, both Jason and Kelly placed their hands on their oathing stone and added to the memories and intentions that had already been

set into

it.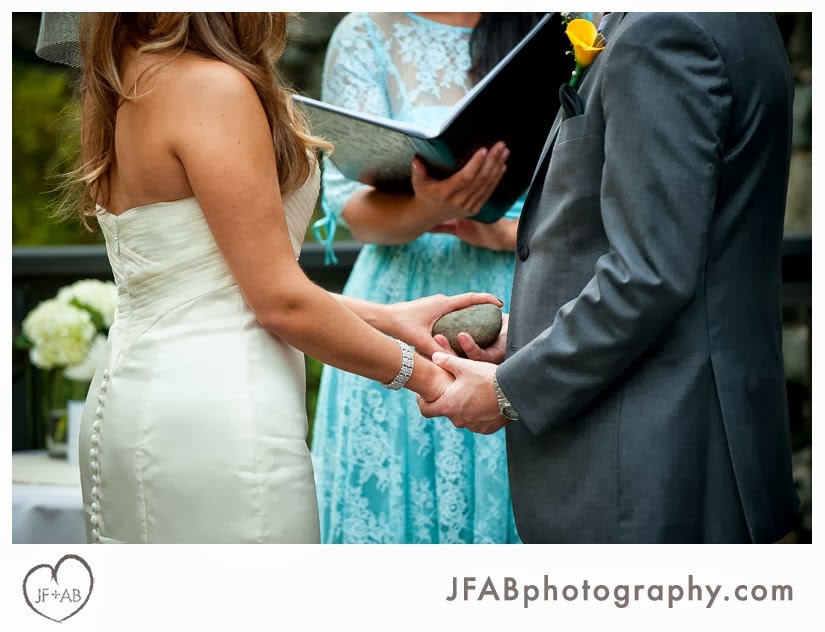 Because of the natural properties of stone, the Celts had a custom that incorporated them into their practice of making agreements. It was believed that an oath just given near a stone was considered more binding because the promises spoken were thought to get "set into the stone." -Alisa Tongg, Celebrant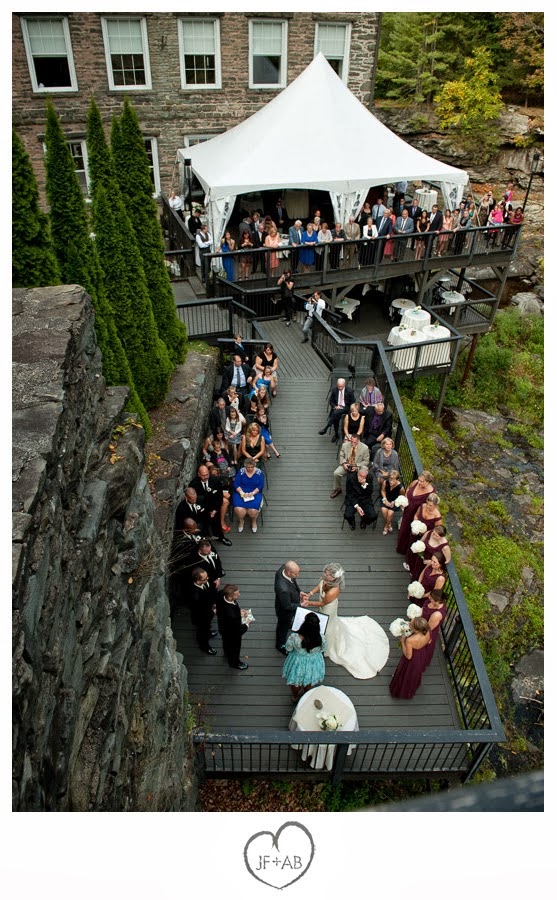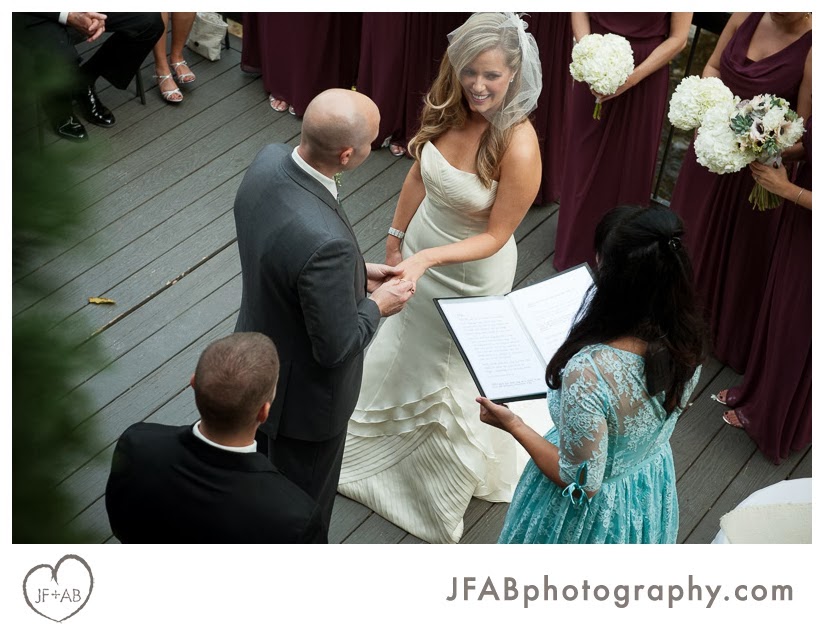 "Jason, the woman whose hands you hold loves you very much. She's fun, hardworking, a loyal friend and approaches life with a sense of determination that astounds you daily. She was, and is still, the most beautiful girl you've ever seen."–Alisa Tongg, Celebrant
Seven Steps Into The Sunset™:
Immediately after they sealed their vows with a kiss, Kelly and Jason took their first seven steps together as a married couple, while I read blessings over them and their friends and family showered them with encouragement.
When I asked Jason what his hopes were for the future, he said, "I expect to be with Kelly forever and have from the start…What our future holds exactly I cannot say, however I know that we will be there with each other every step of the way, to support and love one another and help each other accomplish our goals."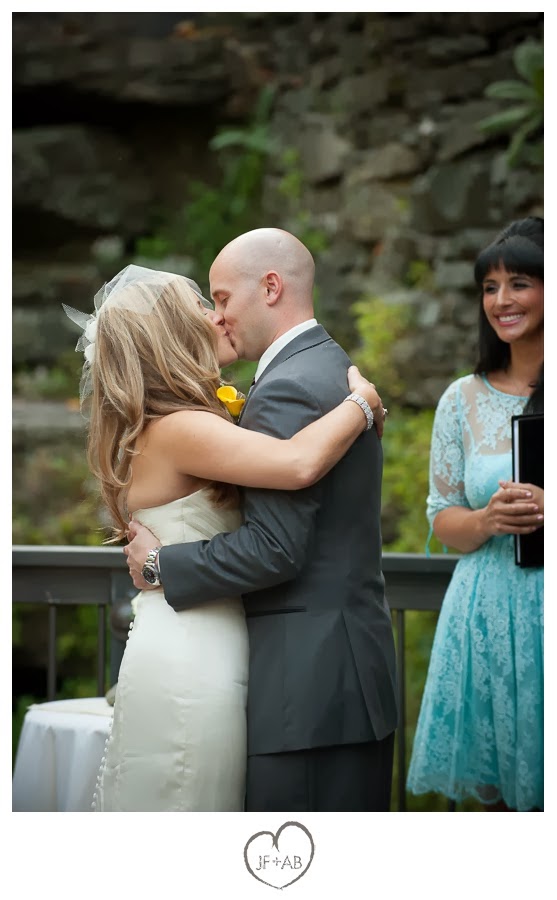 Kelly agrees, "I want to live happily ever after. I want to grow and experience life with Jay. He's my best friend and I can't imagine taking this journey with anyone else."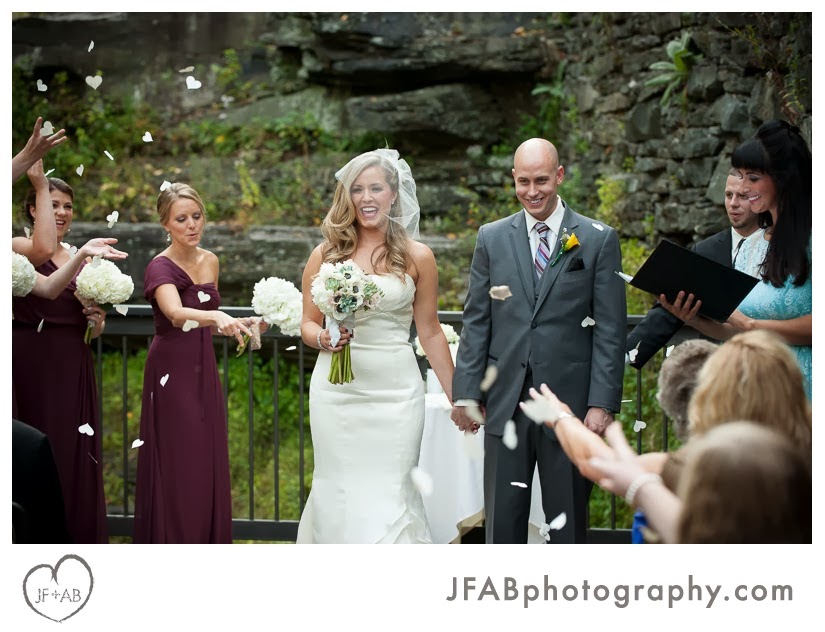 "May peace live always in your hearts and in your home."–Alisa Tongg, Celebrant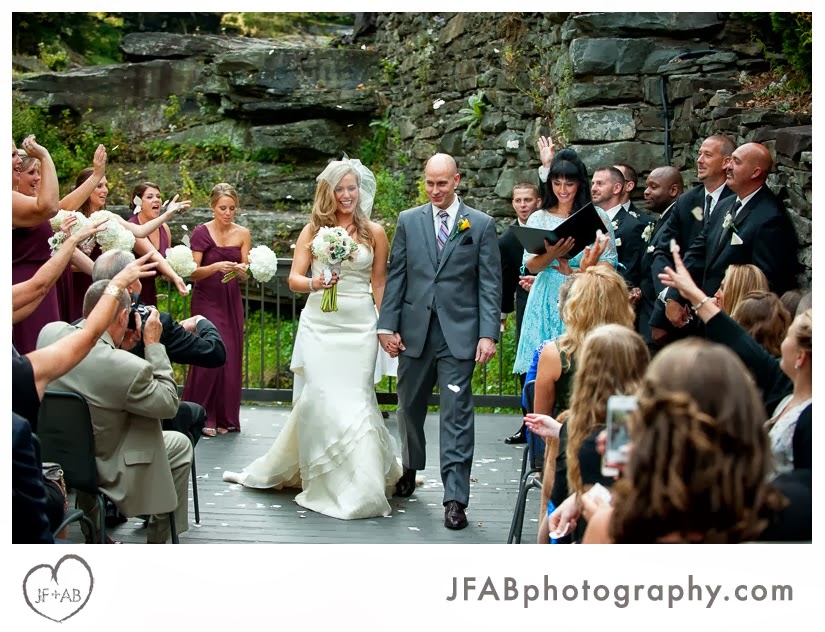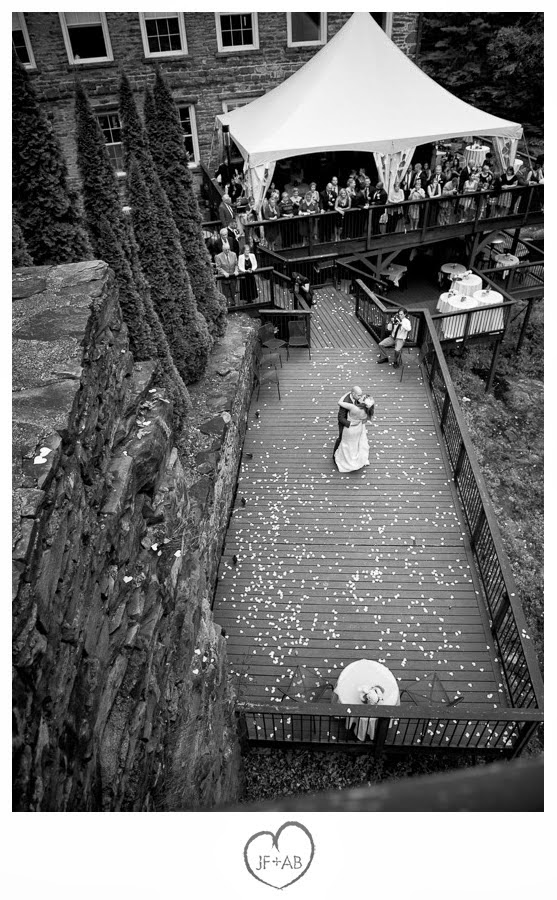 A special thanks to JF+AB Photography for capturing the candid action and emotion of this heartfelt day. Specializing in outdoor and destination wedding photography, Josh Finsel and Amber Breiner are a husband and wife photojournalistic team based in Jim Thorpe, PA. See more of Kelly + Jason's celebration here on their blog.