Thank you to all who came out to celebrate marriage equality in New Jersey last weekend at our Pop Up Nuptials so graciously hosted by Tony Frier and Greg Grude of 9th and Coles Tavern. And a heartfelt congratulations to Manuel + Andrew and Nikki + Sue, both couples exchanged "I dos" making their unions legal in The Garden State.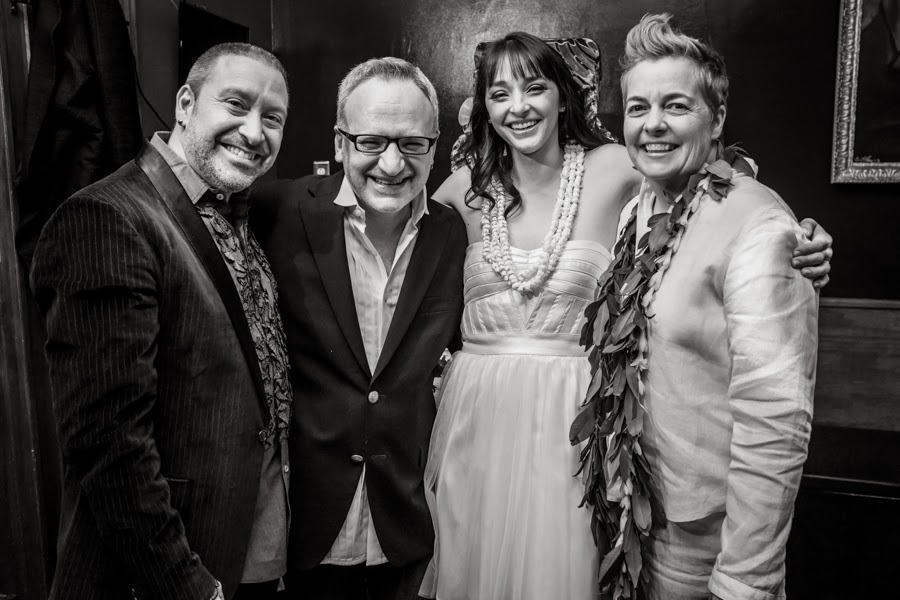 The evening started as I read an excerpt from Massachusetts Supreme Judical Court,
Chief Justice Margaret Marshall's 2003 opinion on the importance of marriage in our society.
Marriage is a vital social institution. The exclusive commitment of two individuals to each other nurtures love and mutual support; it brings stability to our society. For those who choose to marry, and for their children, marriage provides an abundance of legal, financial, and social benefits. In return it imposes weighty legal, financial, and social obligations….Without question, civil marriage enhances the 'welfare of the community.' It is a 'social institution of the highest importance.' …
"Marriage also bestows enormous private and social advantages on those who choose to marry. Civil marriage is at once a deeply personal commitment to another human being and a highly public celebration of the ideals of mutuality, companionship, intimacy, fidelity, and family…. Because it fulfills yearnings for security, safe haven, and connection that express our common humanity, civil marriage is an esteemed institution, and the decision whether and whom to marry is among life's momentous acts of self-definition."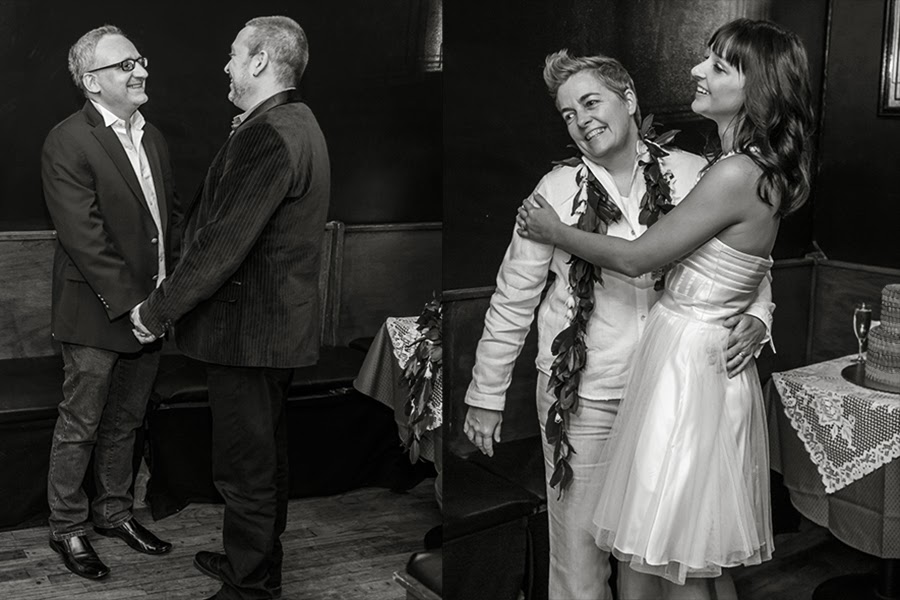 Couples Andrew + Manuel and Sue + Nikki exchange vows to be faithful partners for a lifetime. Douglas James Studios
Andrew and Manuel have been together for almost 20 years. They first met at the Gay and Lesbian Community Center in NYC and in 2001 had a large commitment ceremony at Rainbow Mountain Resort in the Poconos. At that celebration, Andrew says they, "had over 80 guests with all of friends and family present – we really wanted to declare our love regardless of law at the time." Then in 2011, on their 10th wedding anniversary they made their commitment legal in a very romantic beach elopement in Cos Cob, CT.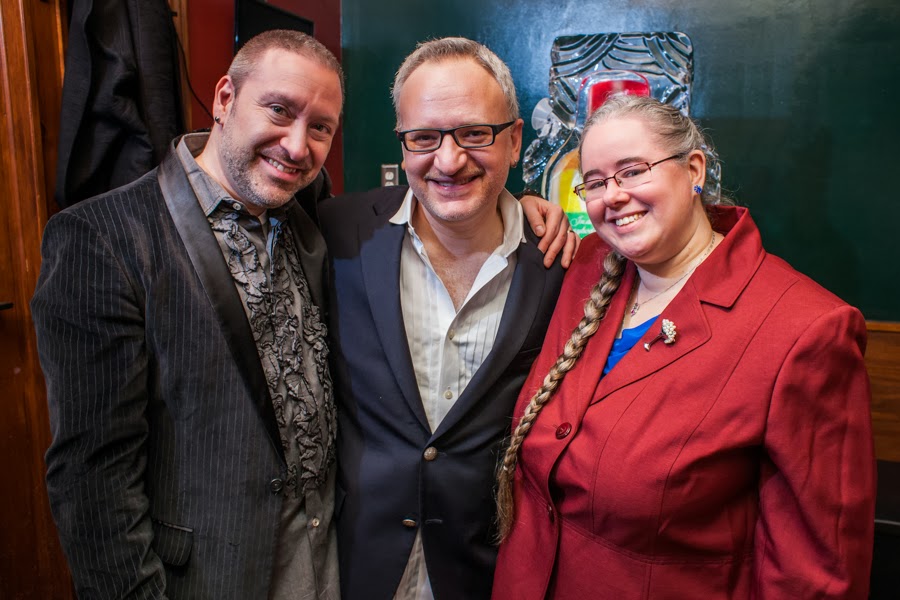 Manuel + Andrew with Cristina Kollet of Inclusive Ceremonies. Douglas James Studios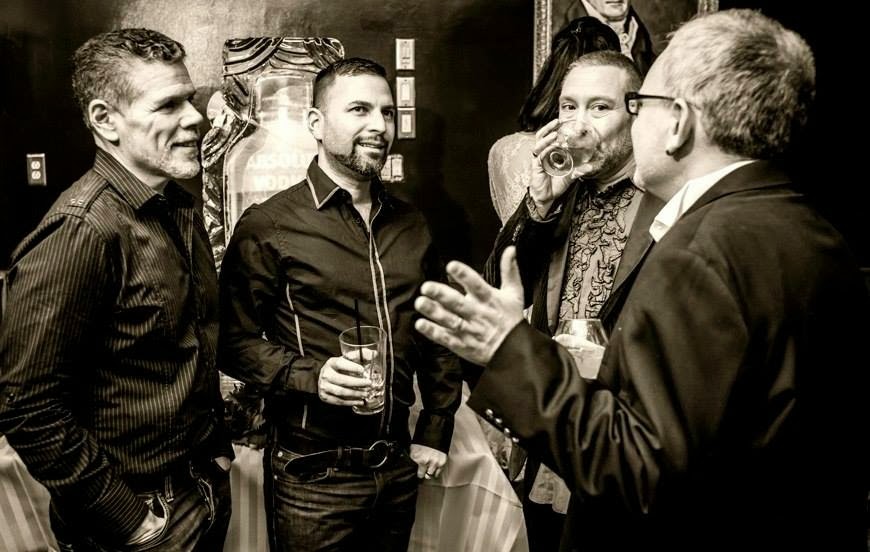 "We're just romantics at heart and were so thrilled to have the chance to renew our vows in our 'home' state, especially since it was a long fought right. We feel marriage is not only a lifelong commitment but the government legitimizing people as individuals with rights to personal happiness and the related privileges and responsibilities. We were overwhelmed with the kindness and support at 9C – restored our faith in a future where everyone is celebrated for being themselves."–Andrew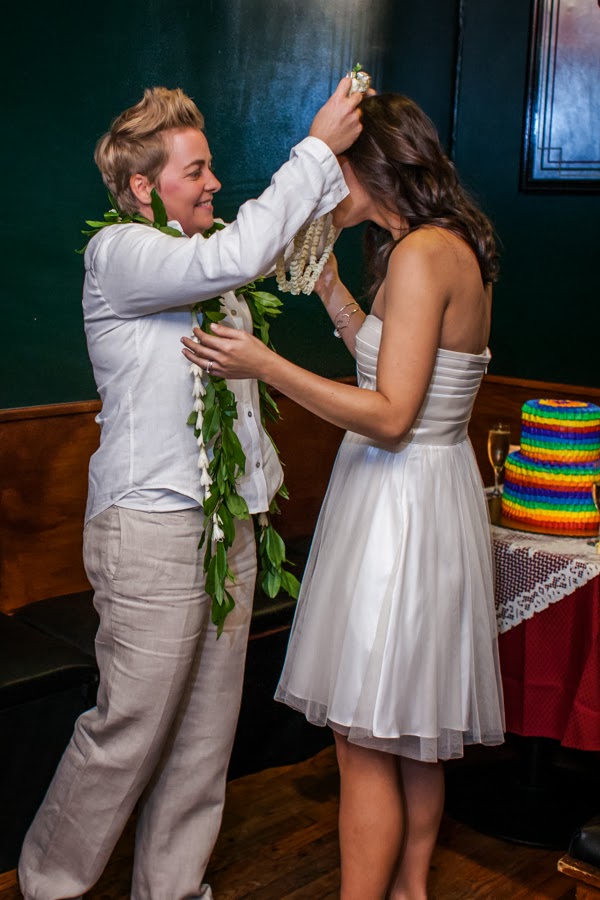 Sue gives Nikki a fragrant double strand pikake lei flown in from Hawaii. Douglas James Studios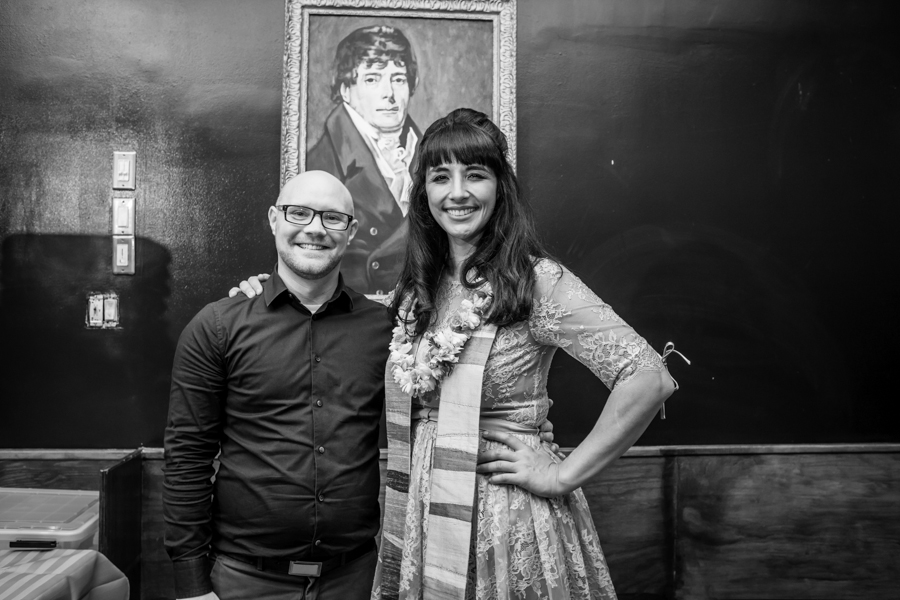 Doug Nevick and Alisa Tongg. Douglas James Studios
So many people came together to show their love and support for these two couples, Doug Nevick an award-winning wedding photographer of Douglas James Studios was there to capture all of the intimate moments on this historic wedding day.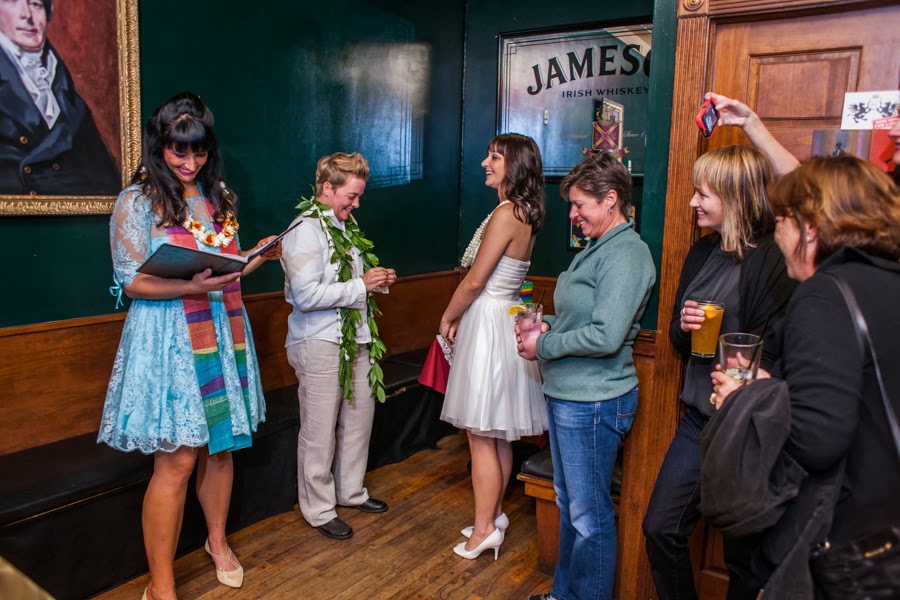 At a second (or third in the case of Andrew + Manuel) ceremony, both couples struggled to take their rings off, so they could exchange them again. Douglas James Studios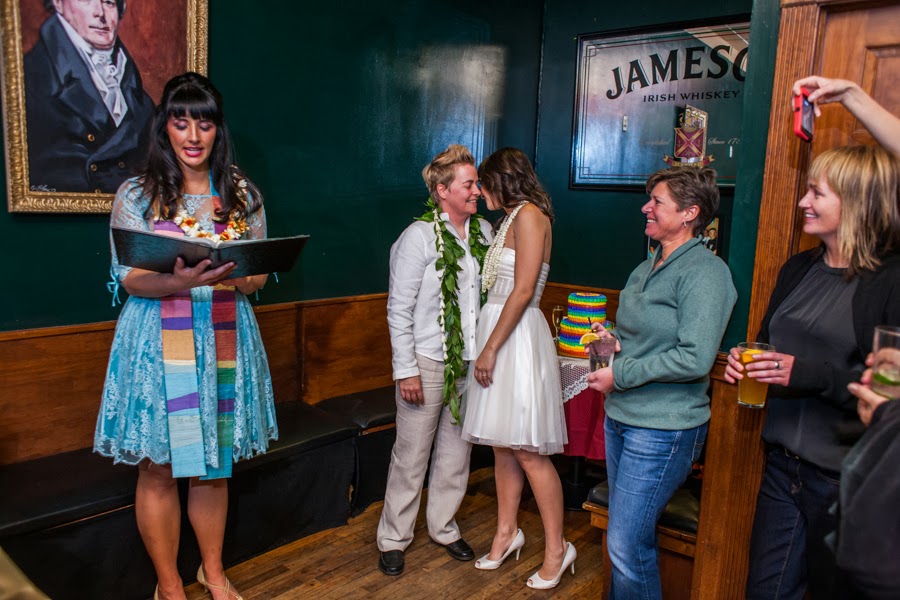 "May each of us do everything in our power to support and strengthen Sue + Nikki as they journey together the road of life." -Alisa Tongg, Celebrant. Douglas James Studios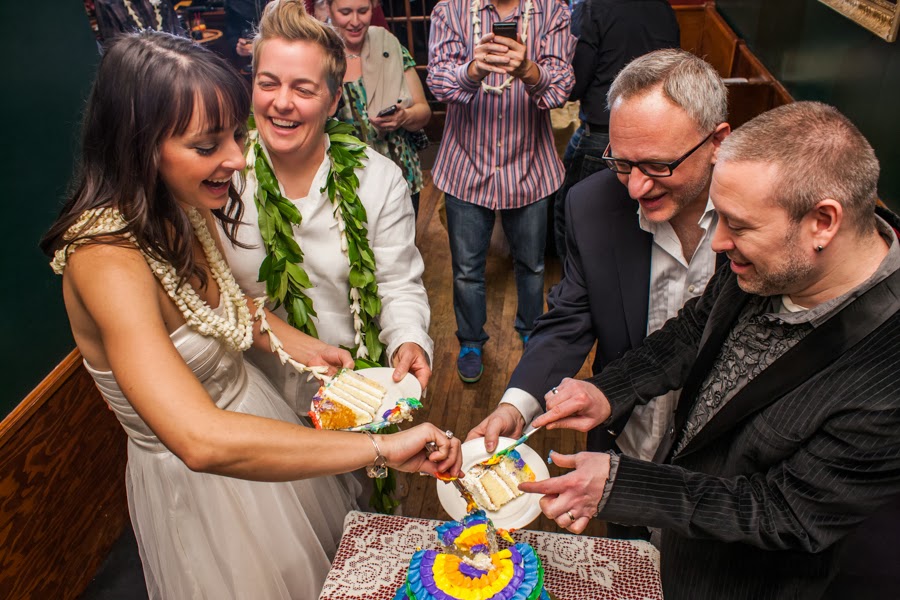 Taste the Rainbow: Goehrig's Bakery in Jersey City Heights created this amazing and delicious wedding cake. Douglas James Studios.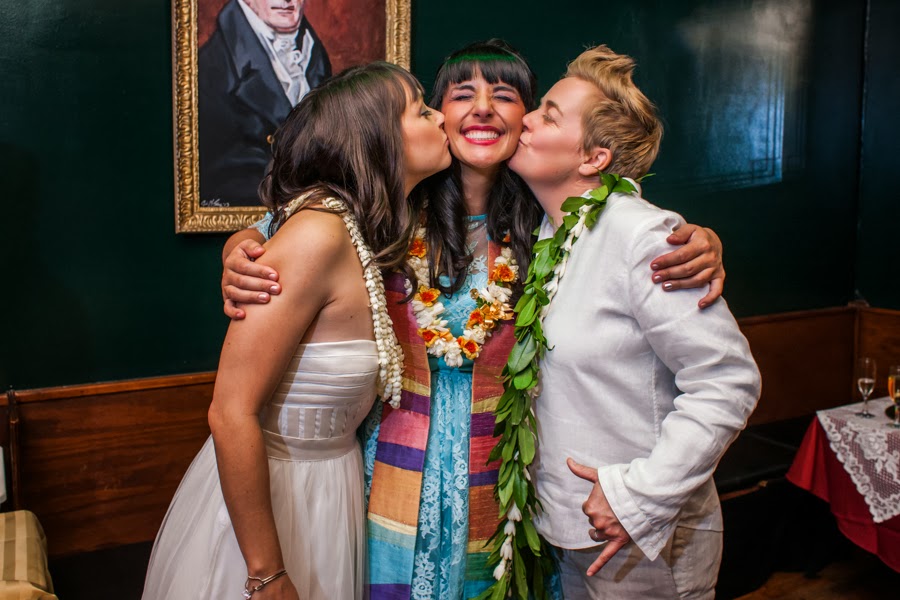 On this occasion, I accept payment in kisses. Douglas James Studios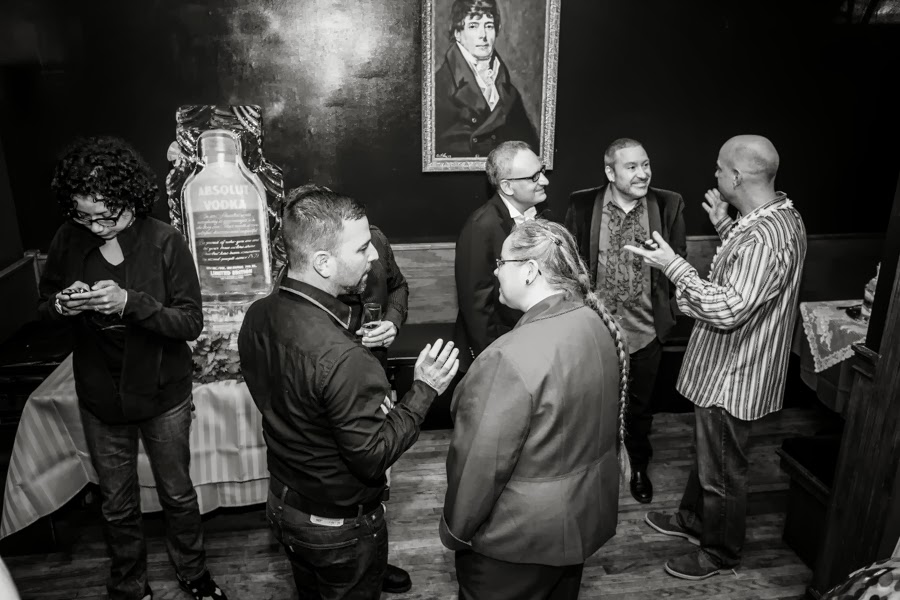 Participants gather and bask in the post nuptials bliss.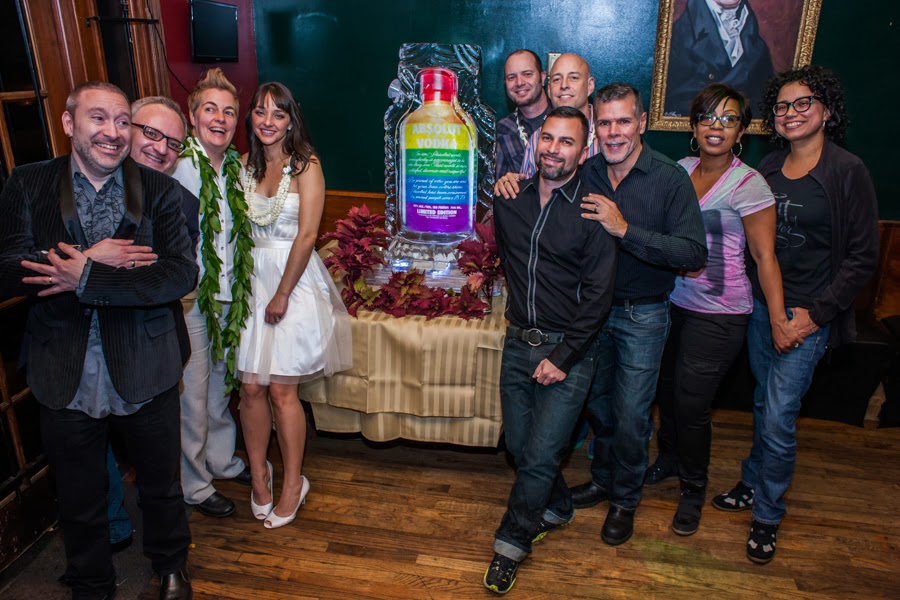 9th and Coles Tavern hosts for the evening, Tony Frier and Greg Grude (back center) with Andrew + Manuel, Nikki + Sue and Eddie Baez and Erik "Robocub" Smith of Gayborhood Jersey City. Douglas James Studios