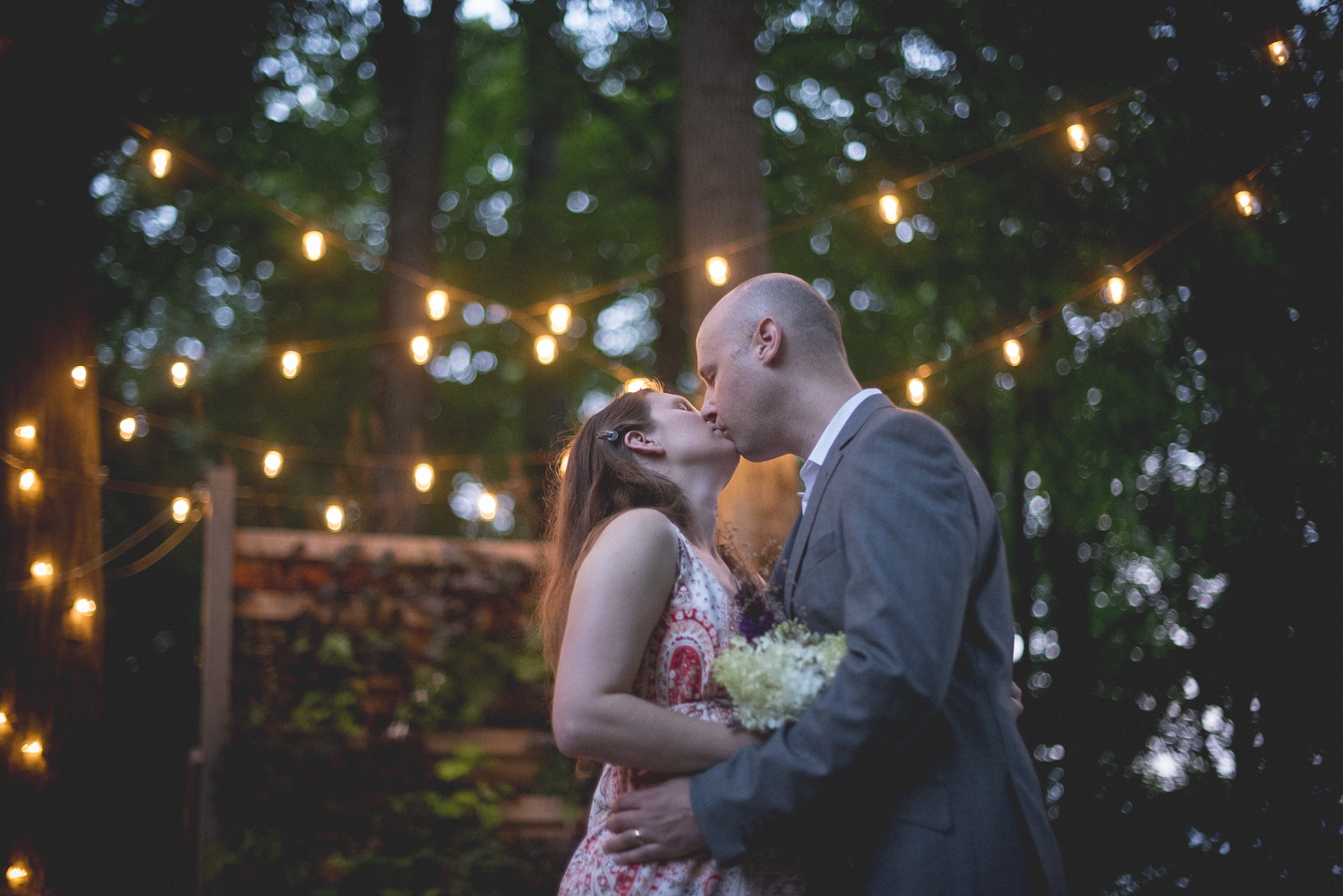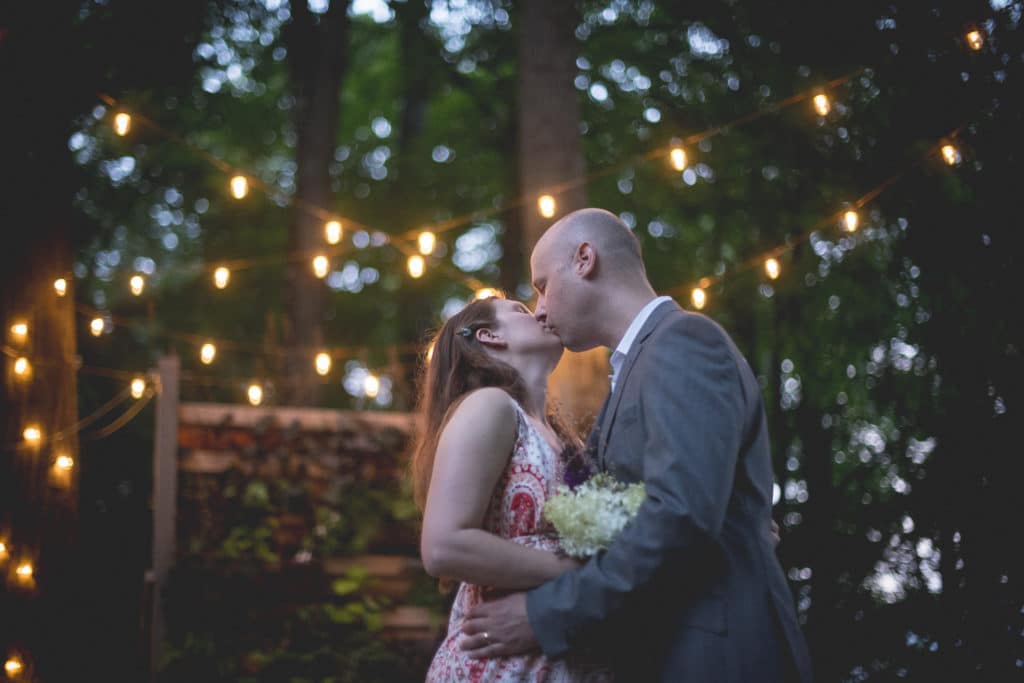 Under the cover of a forest canopy, a fern garden and the emerging night sky, Chris and Melissa became husband and wife in a private ceremony which they say, is a perfect reflection of their relationship over the past five years–"private and just ours."
Melissa and Chris's blue hour elopement at The Living Wall at Promise Ridge, allowed for the full charming effect of the delicately strung overhead twinkle lights and candles to light their path ahead.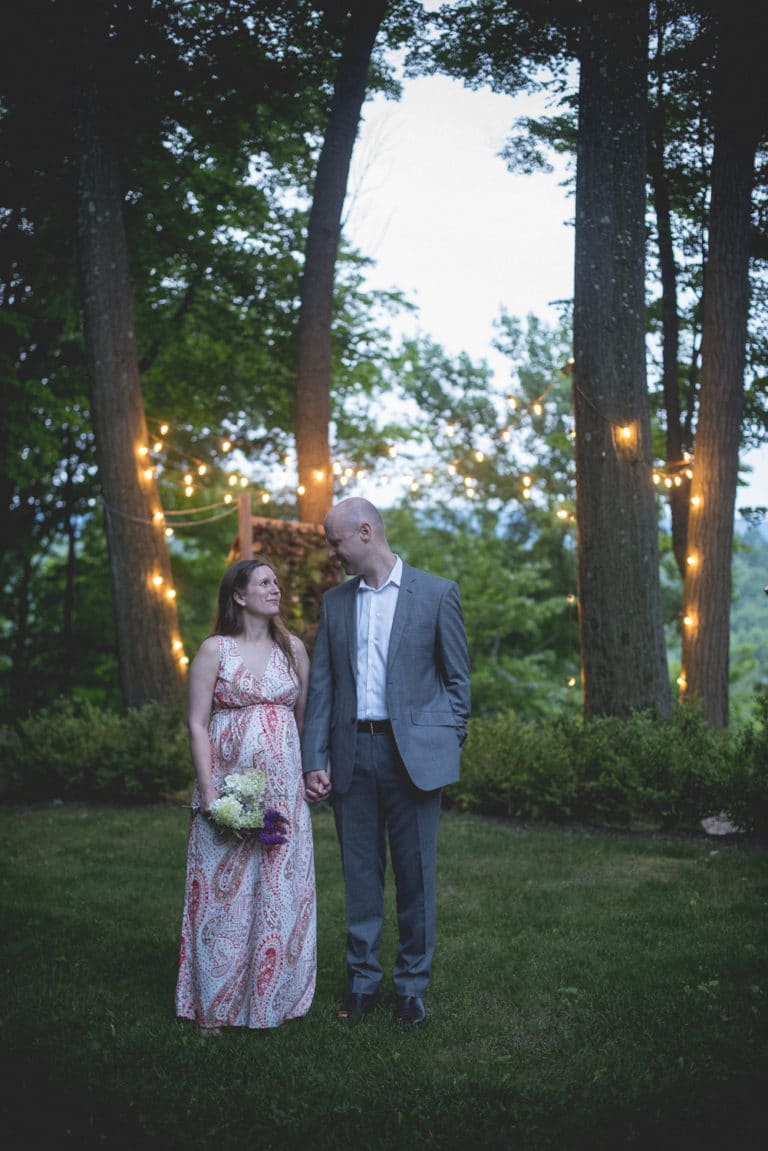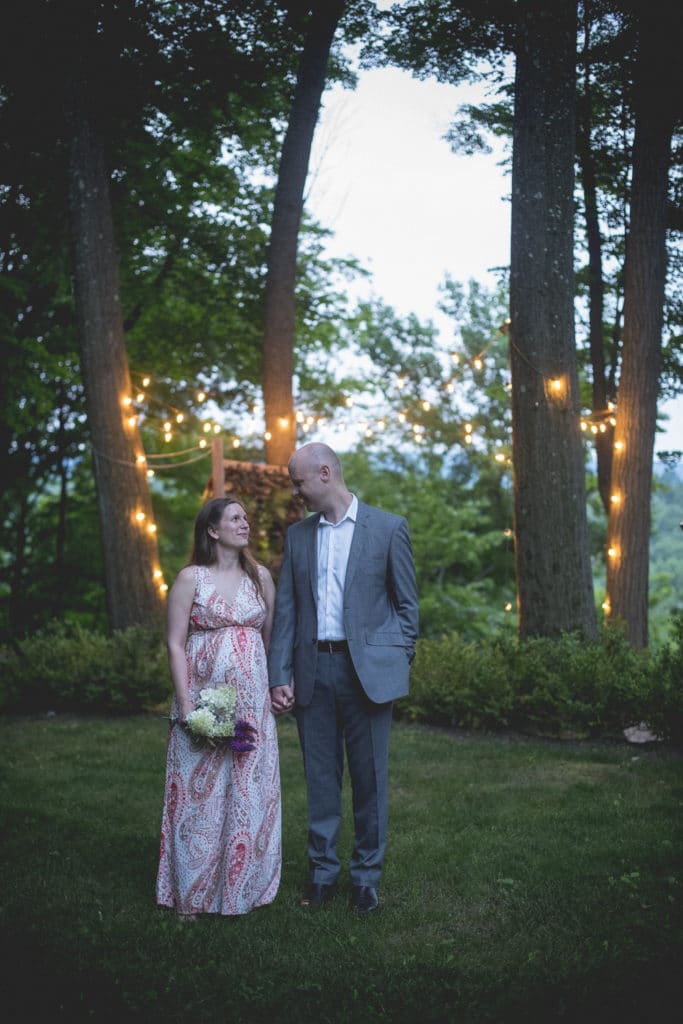 ---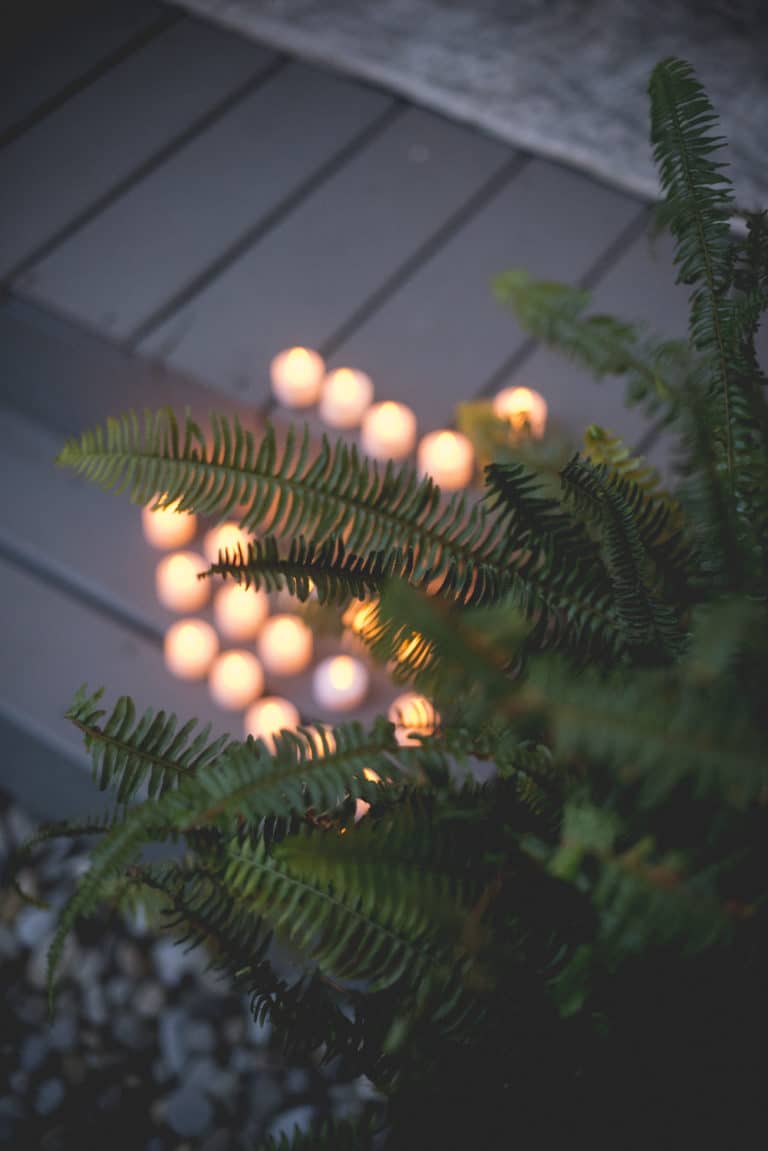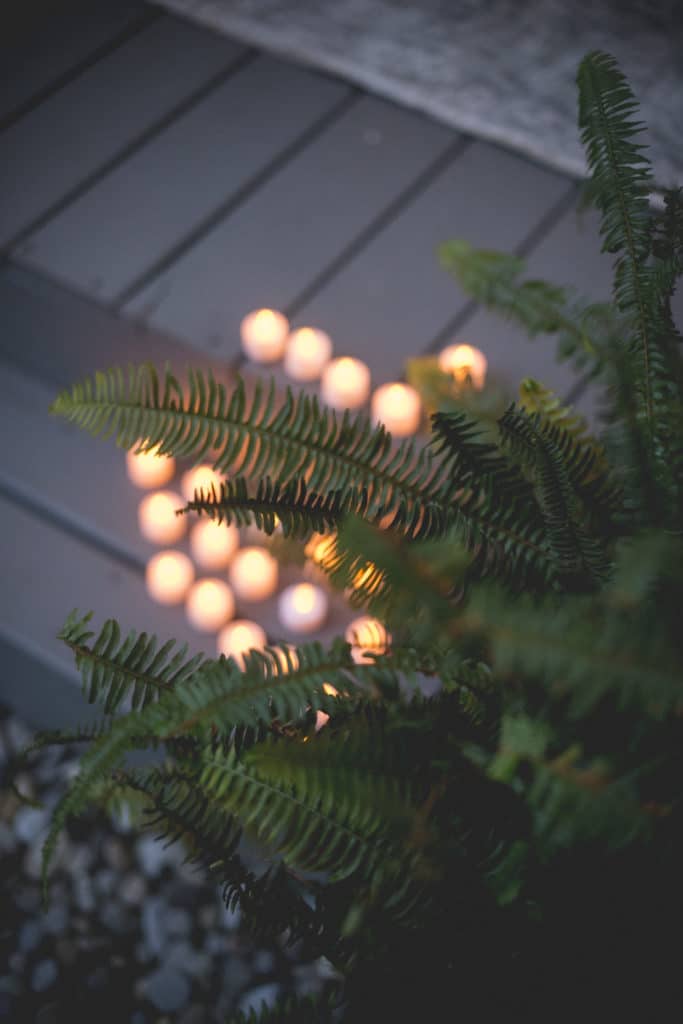 Twinkle lights and lush ferns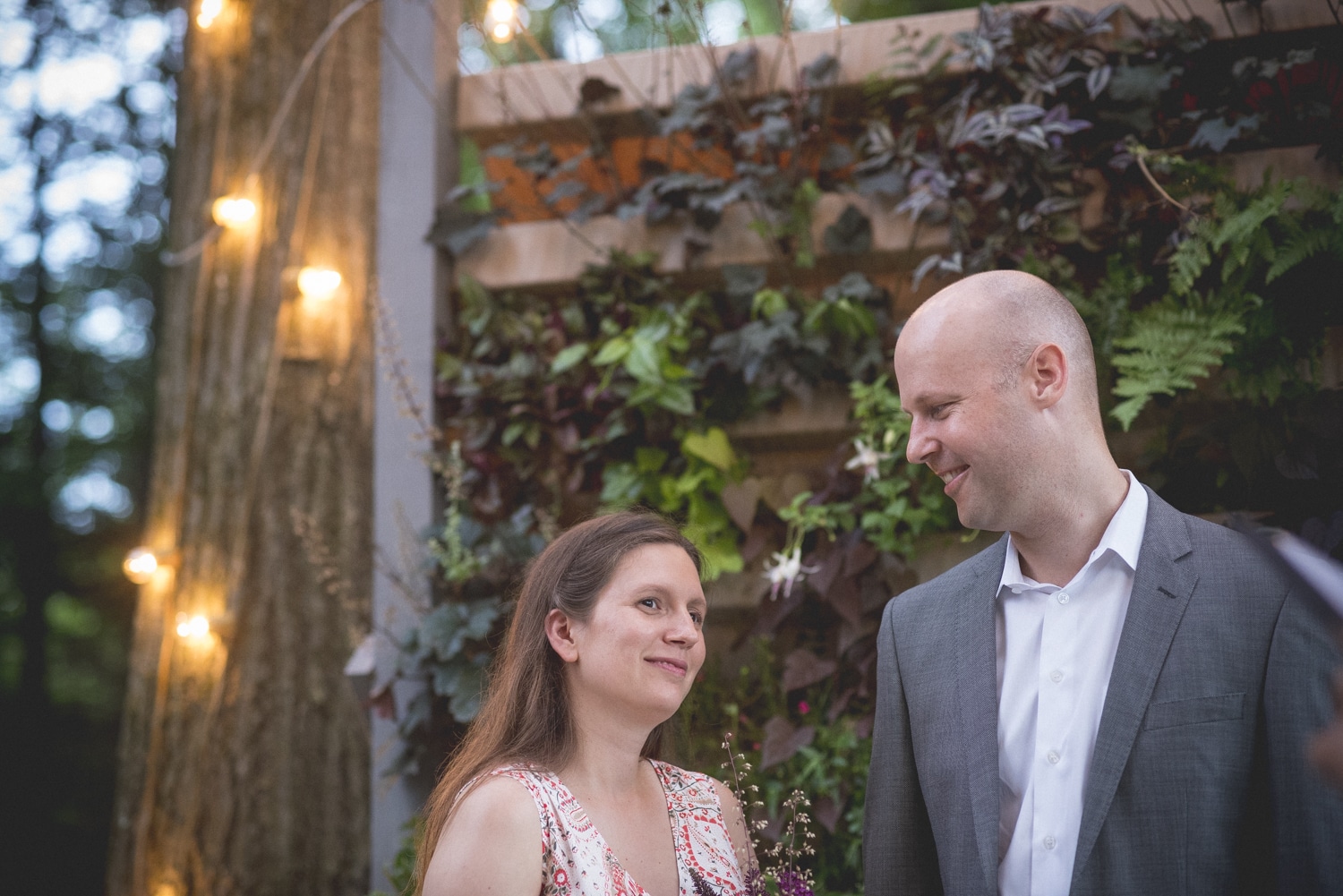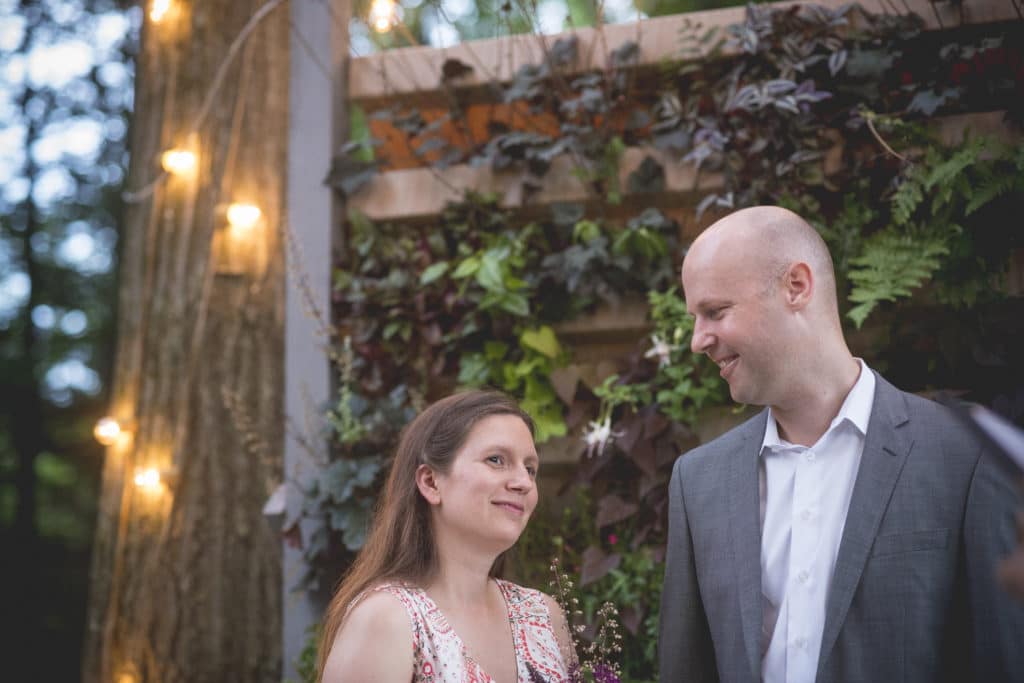 Chris knew early on that Melissa was his perfect fit, because he had an unquenchable desire to openly share his experiences with her.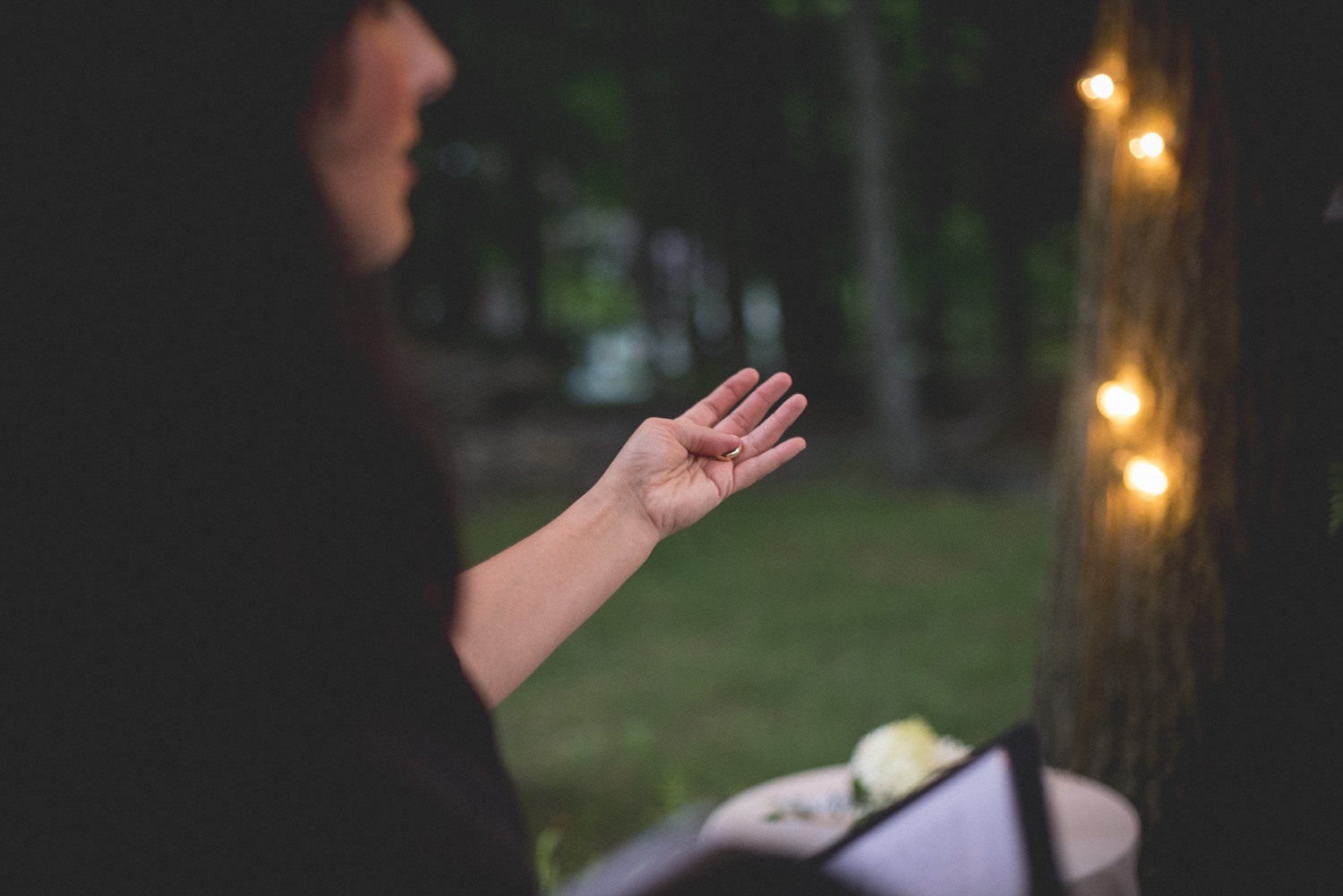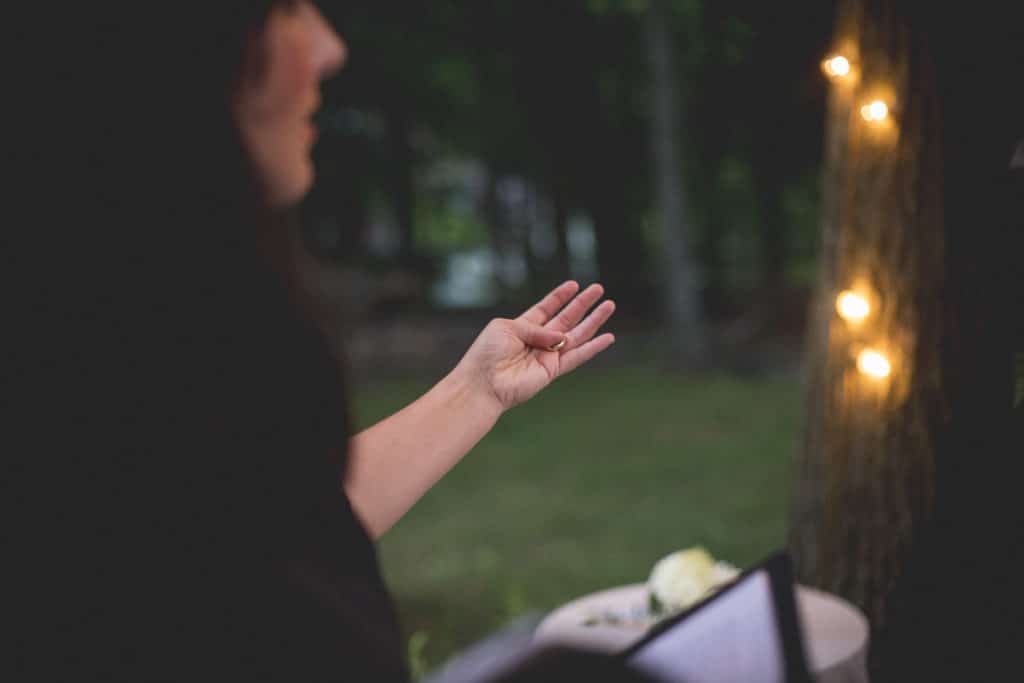 Why we wear rings on the fourth finger…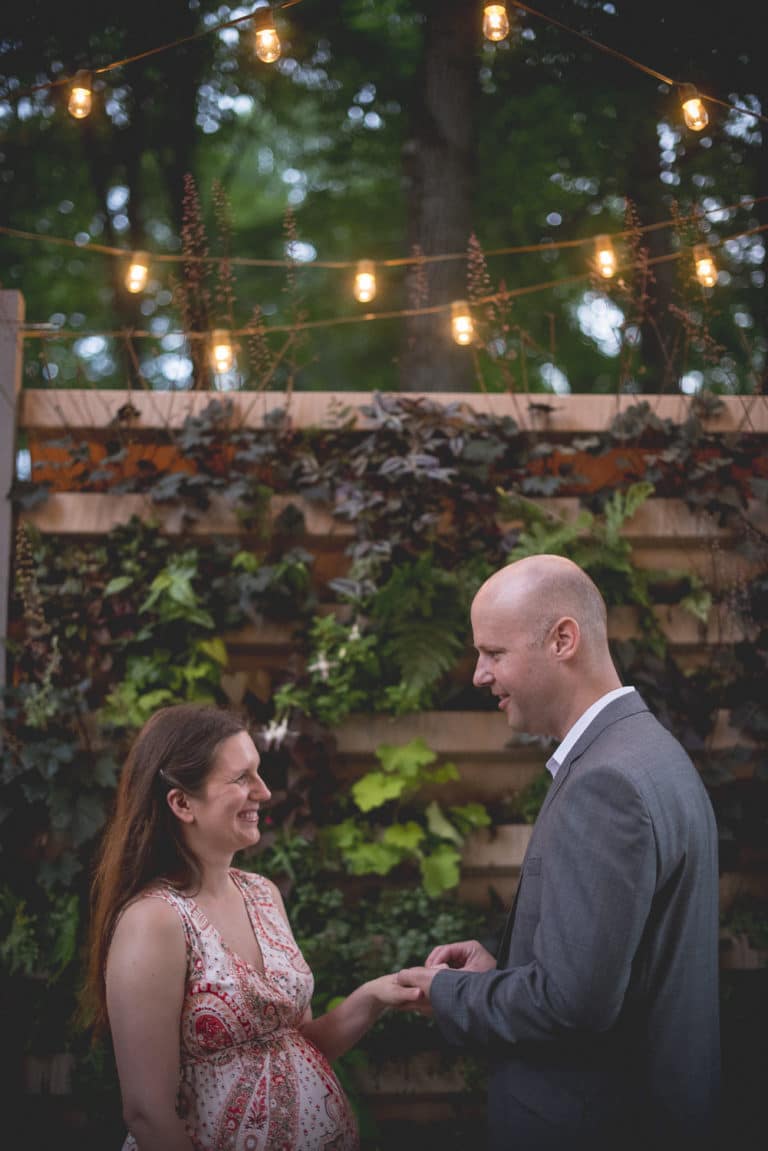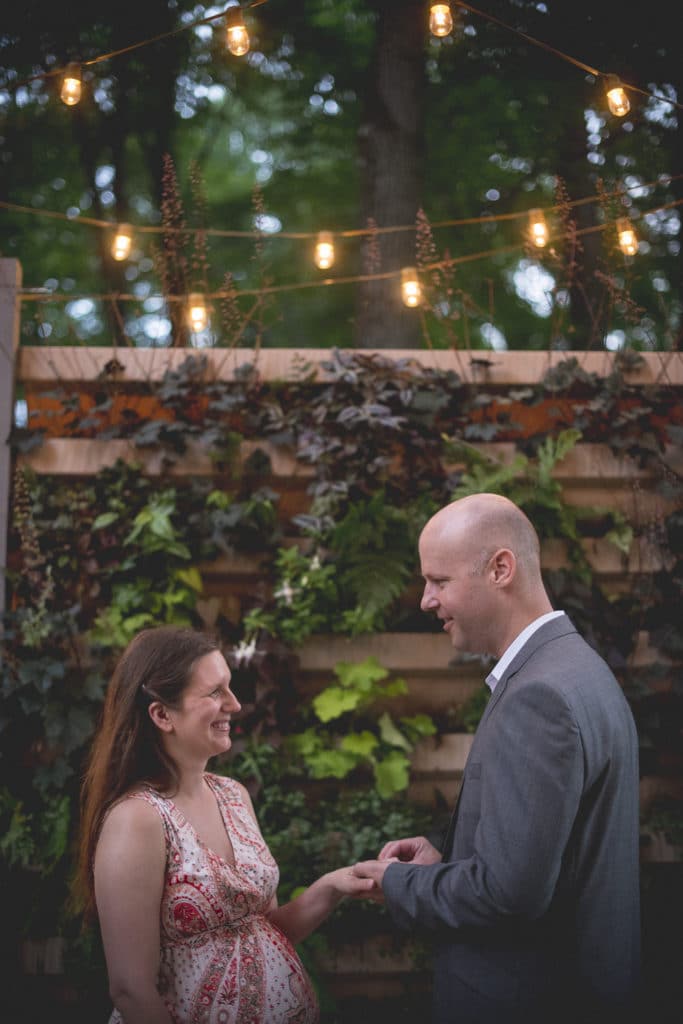 ---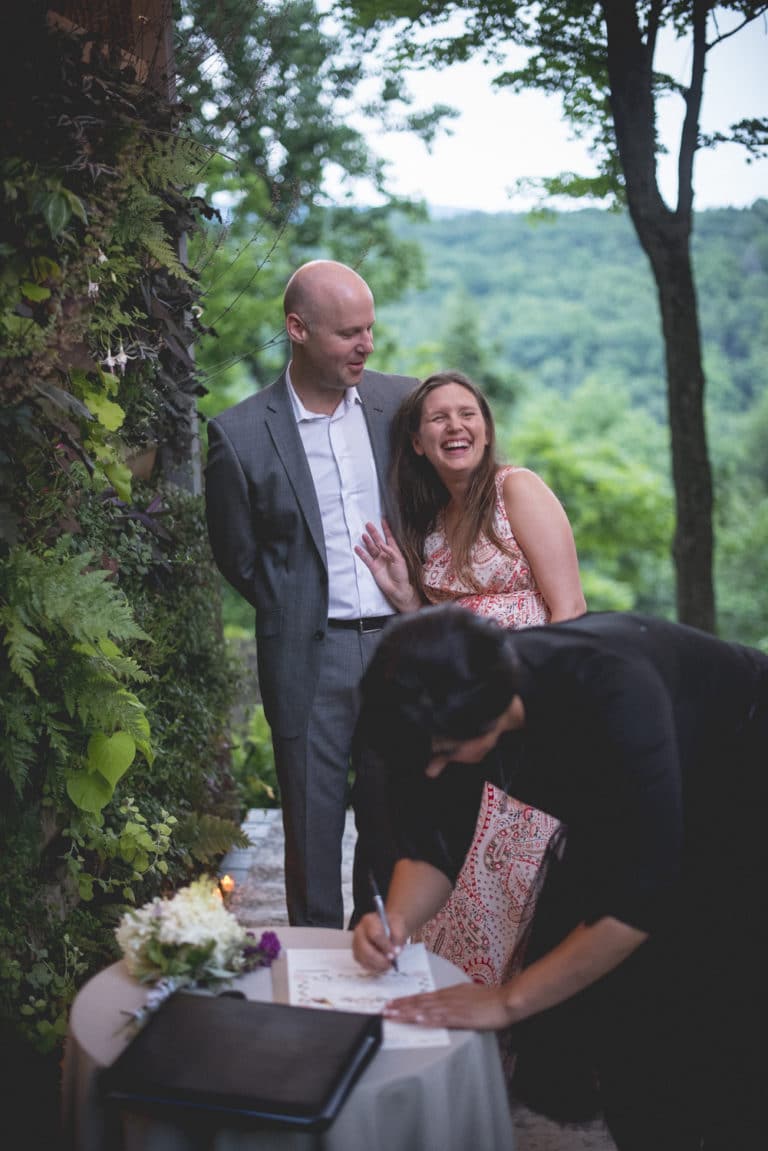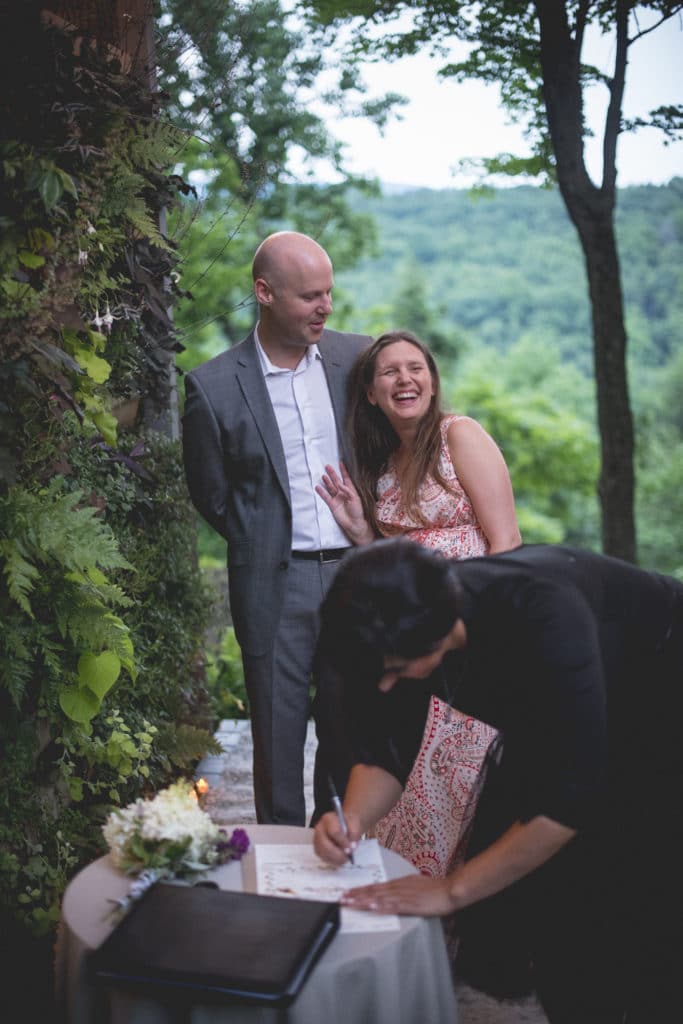 Signing of the Marriage Certificate: Although they exchanged their vows in private, their desire is for their partnership to be one that is recognized and honored by family and community.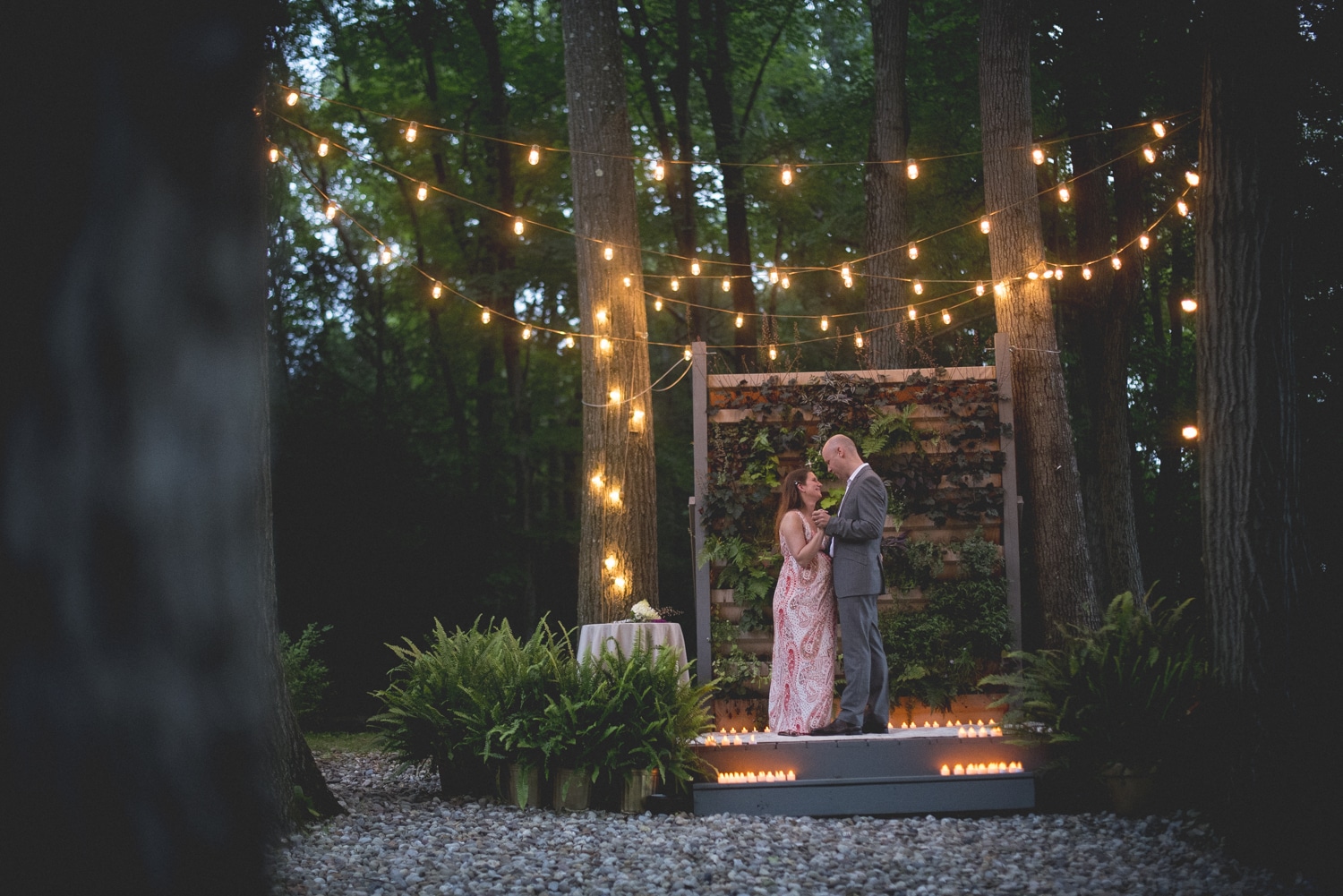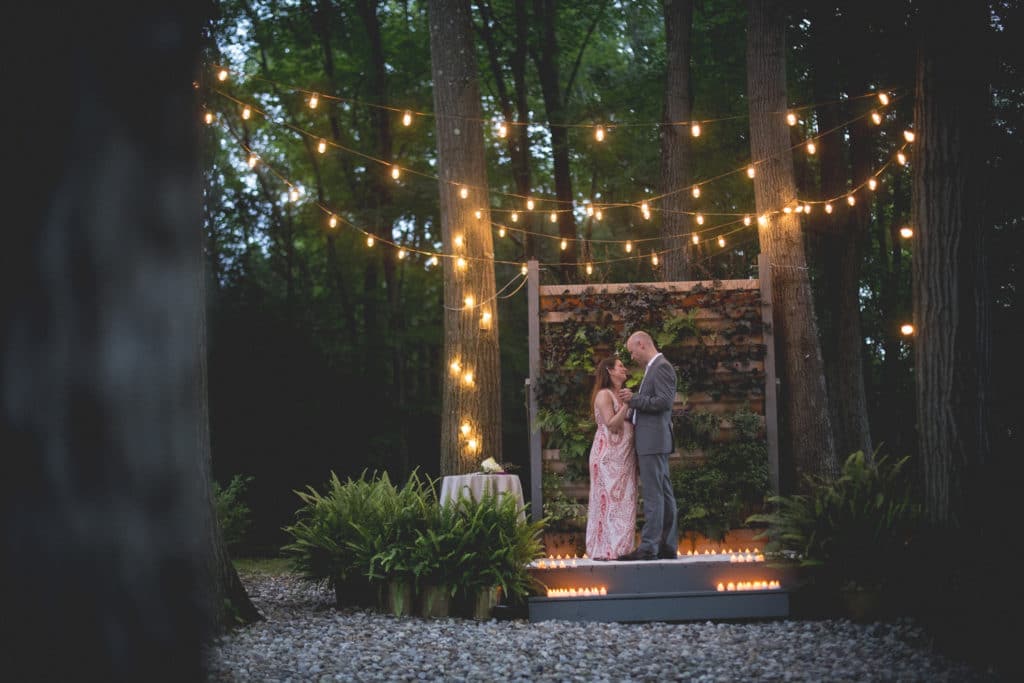 As a surprise to his bride, Chris arranged for a first dance immediately following the ceremony. He chose a special song, from fellow Australian, Ben Lee "Birthday Song"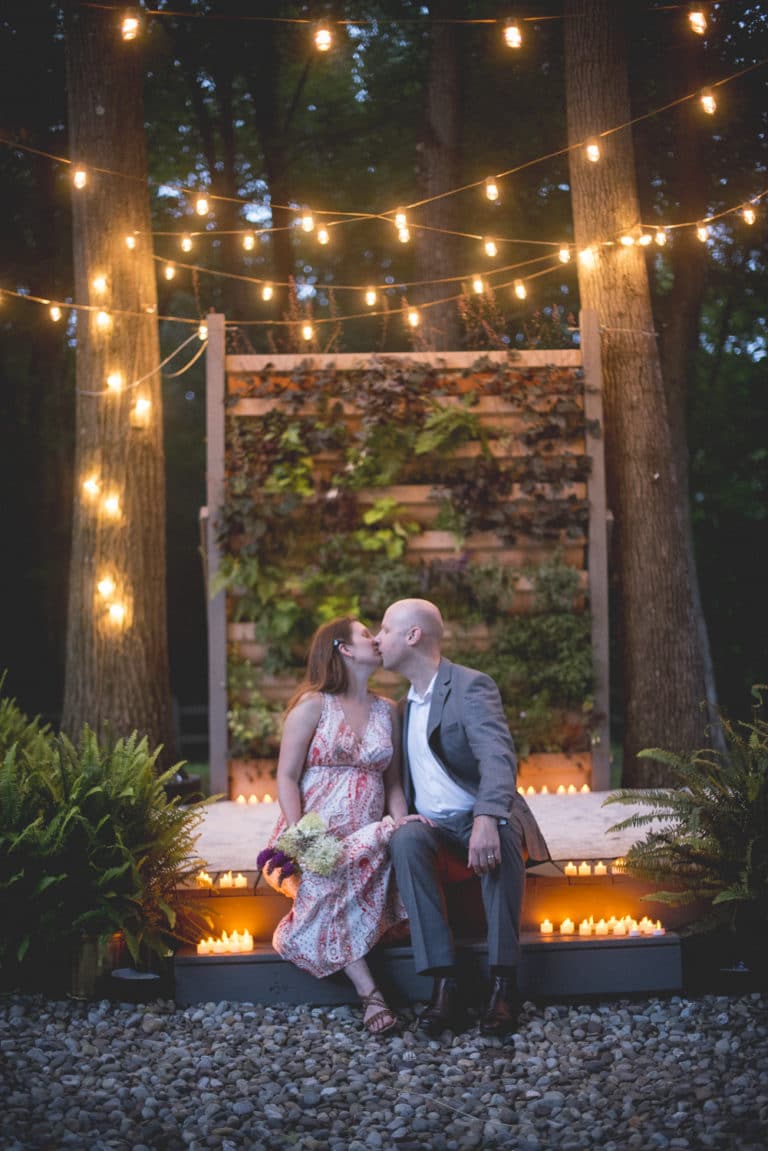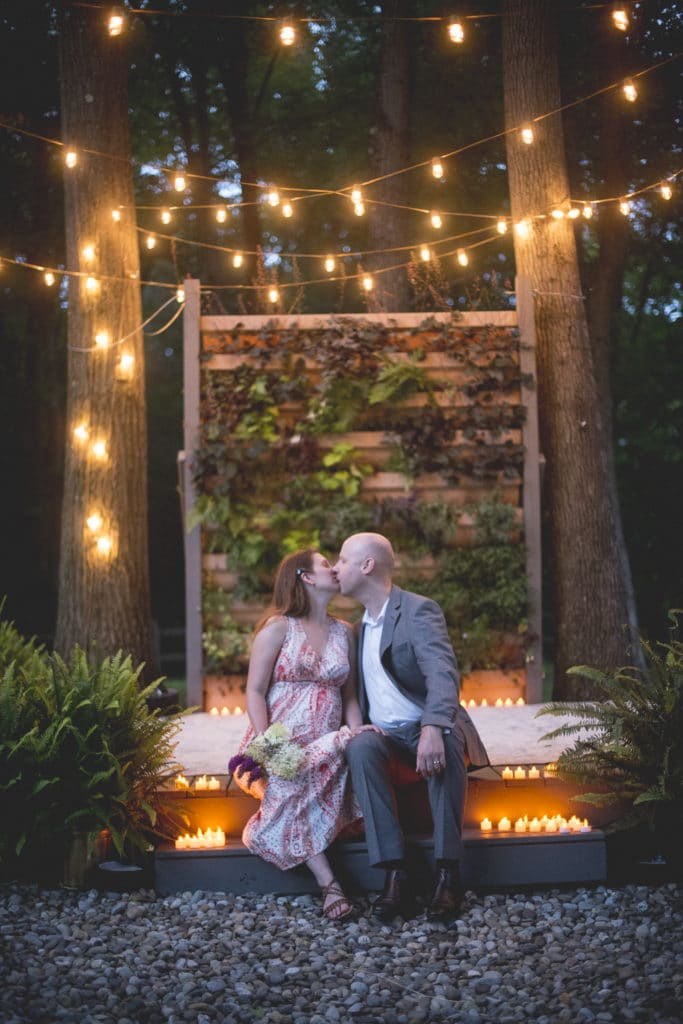 ---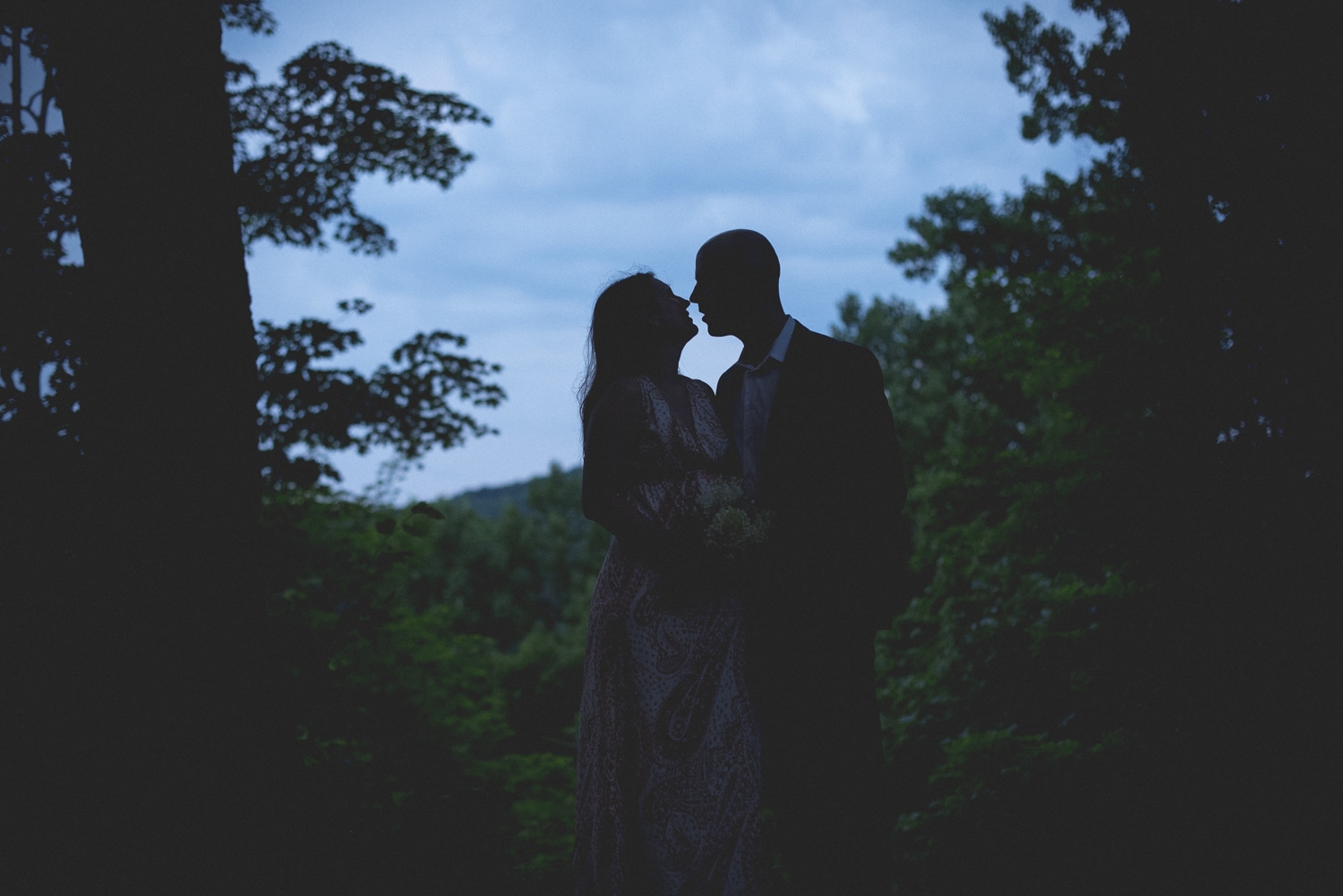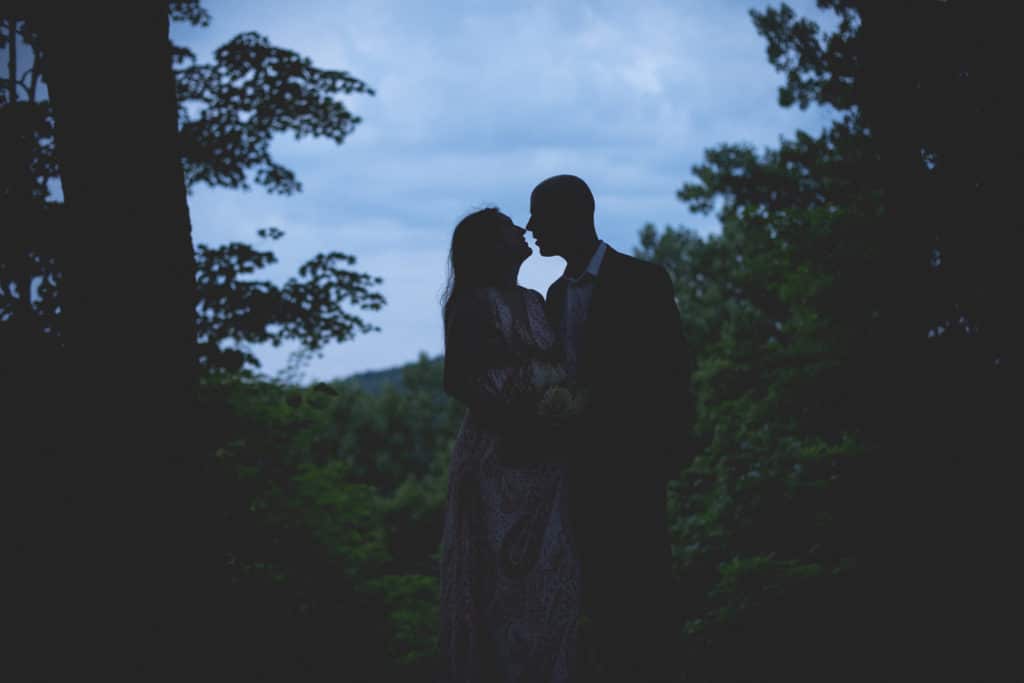 Best wishes to Melissa, Chris and their growing family!
Photographer: Rob Yaskovic Photography
Venue: The Living Wall at Promise Ridge
Celebrant: Alisa Tongg