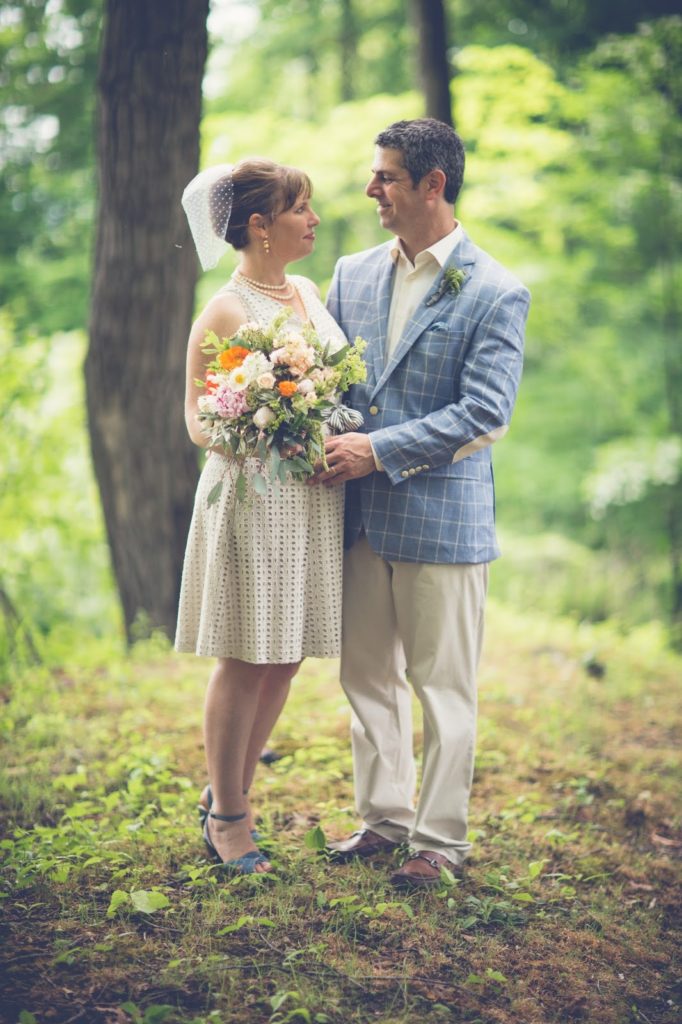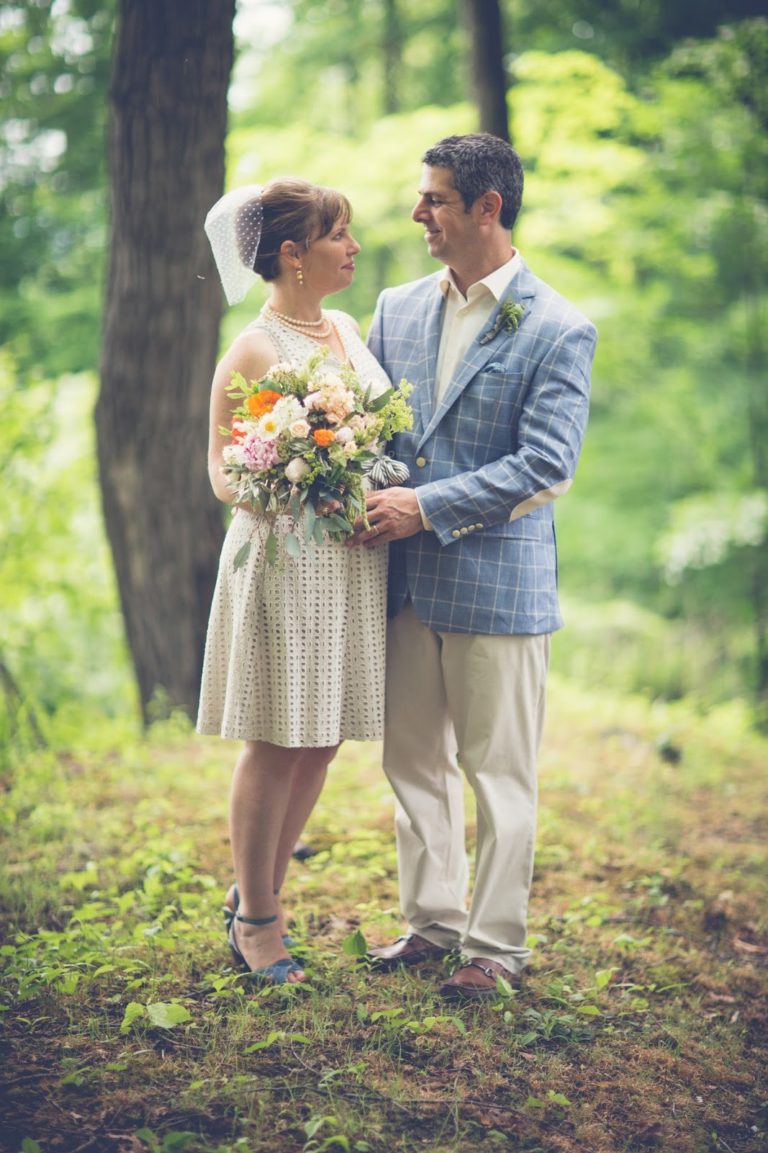 To mark their 20th wedding anniversary, Heather and Nathan wanted to "take a moment to celebrate what they've created together". What resulted was a family-centered vow renewal, which celebrated some of the ways their steadfast commitment to each other has created many good things—within each other, in their family and also out in the world—a re-dedication to the promises once made. It was the first ceremony ever to be performed at the Living Wall at Promise Ridge.


The Living Wall at Promise Ridge, original painting by Heather Arak
Luckily Heather and Nathan are artists who documented beautifully their Central Park wedding 20 years before, so as we created their Anniversary and renewal ceremony, they shared with me the things they had written in their journals at the time, I used these memories and their original vows to create their ceremony.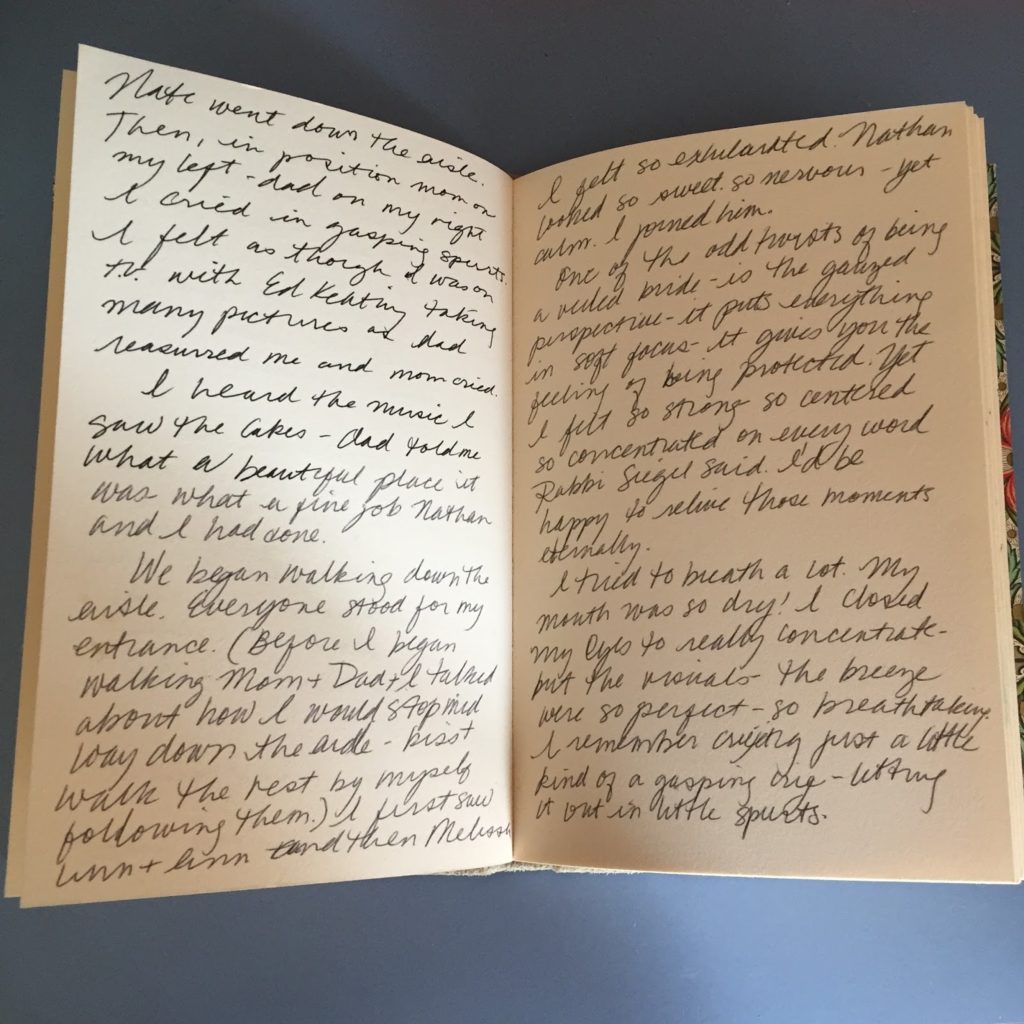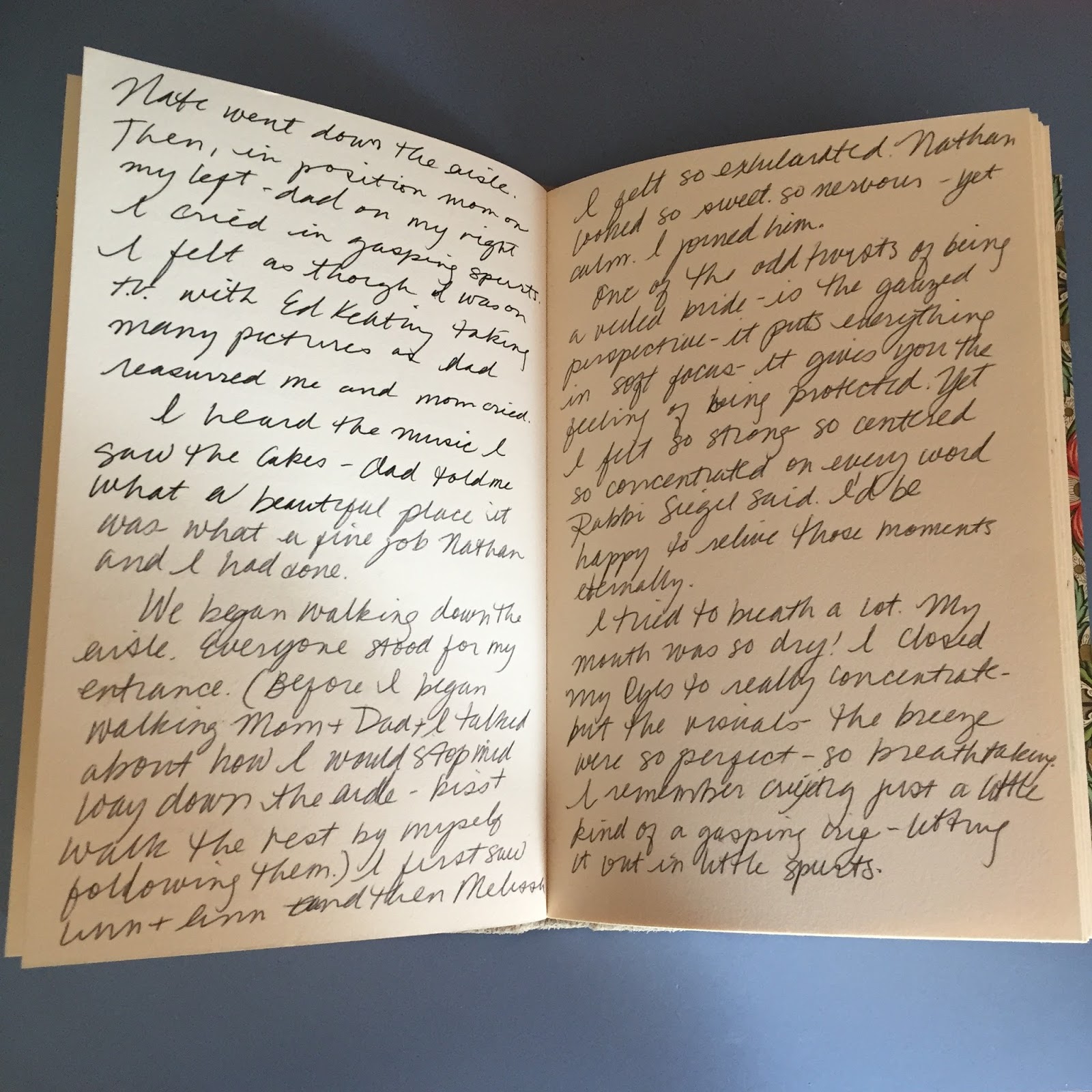 ---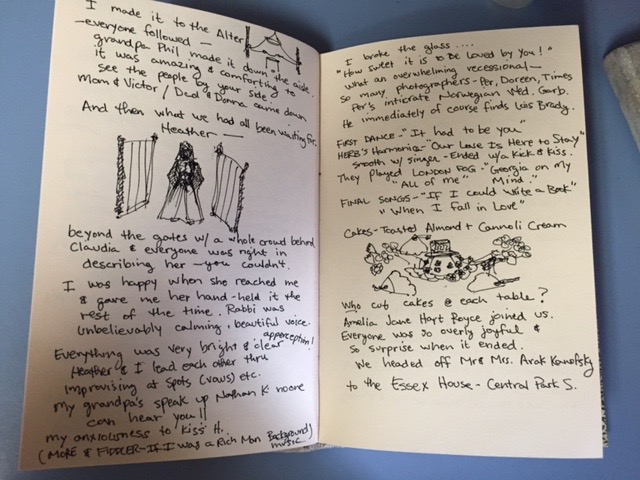 ---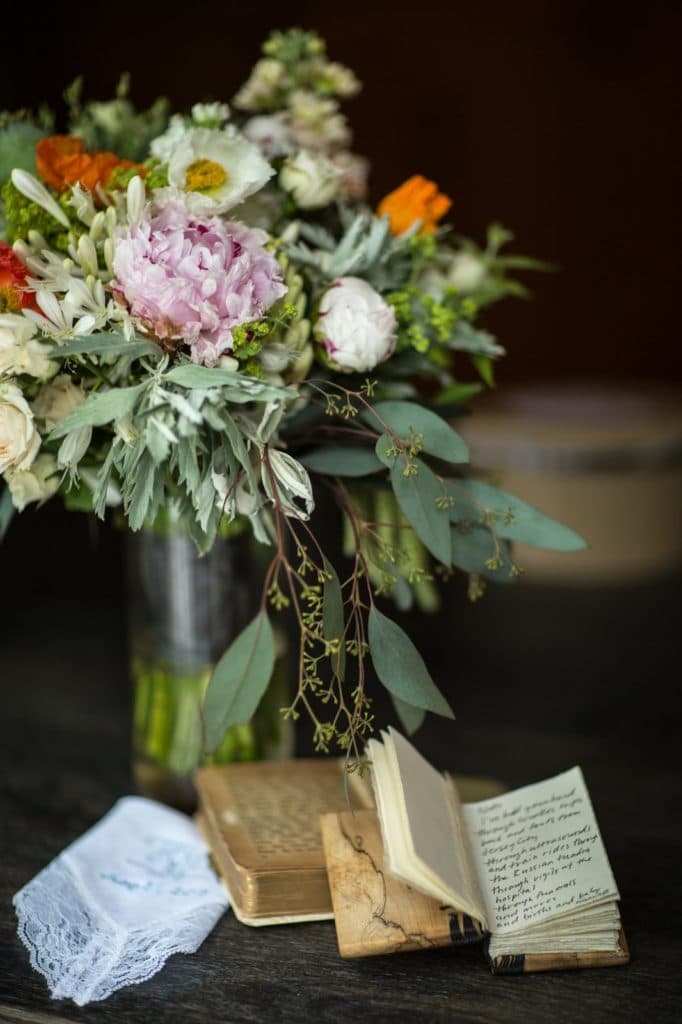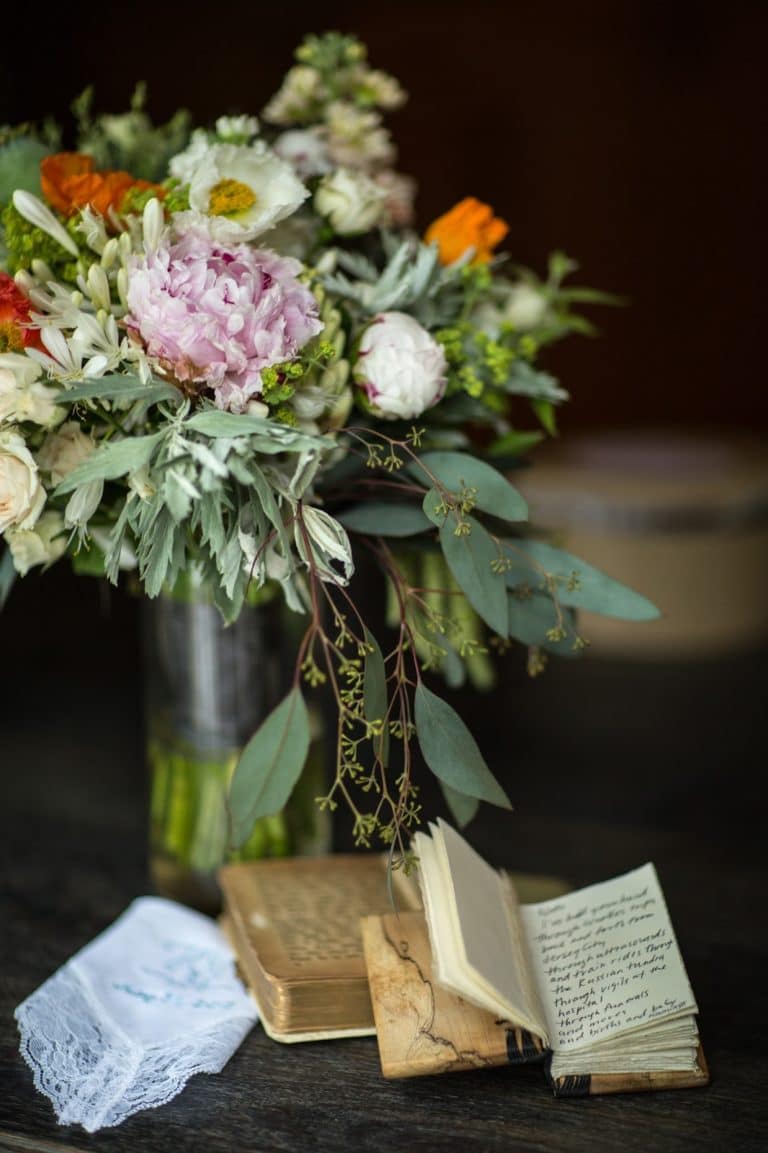 ---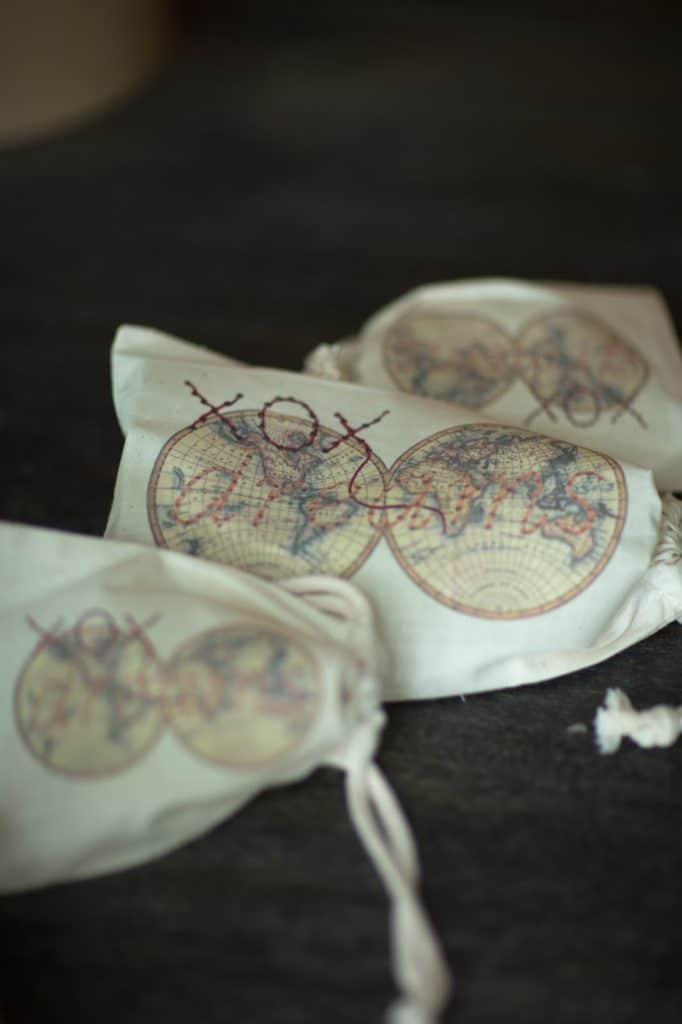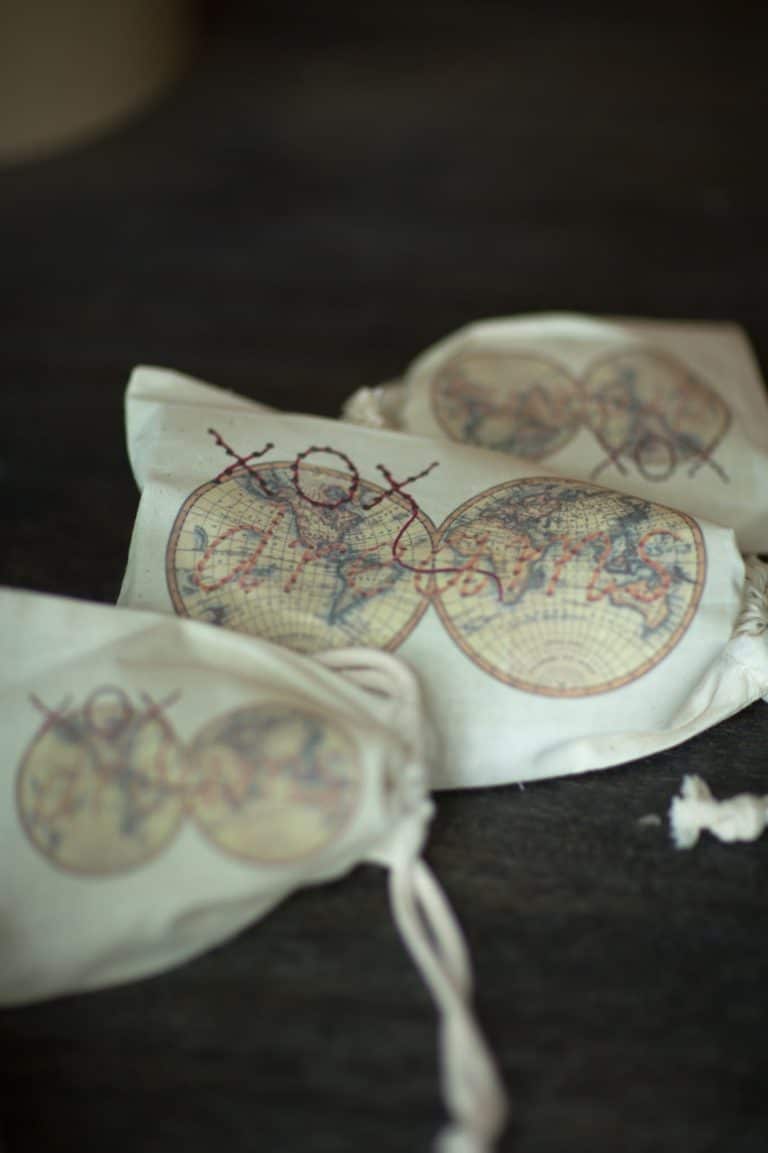 ---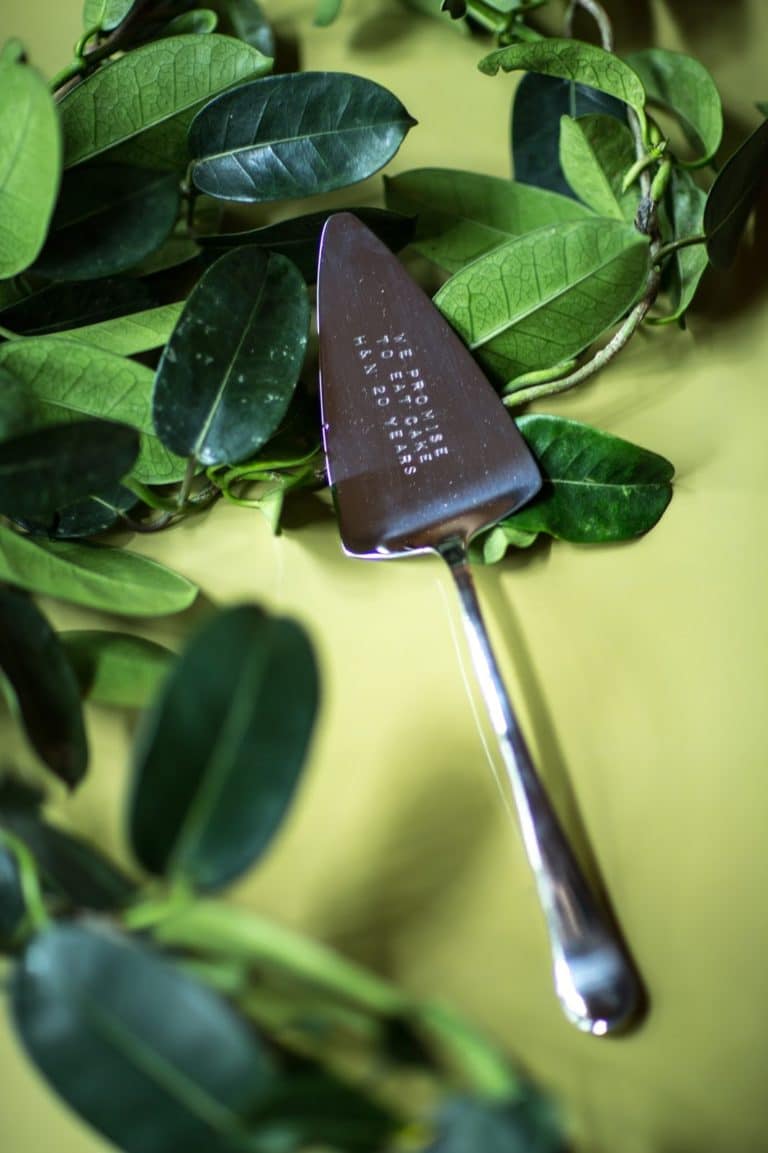 ---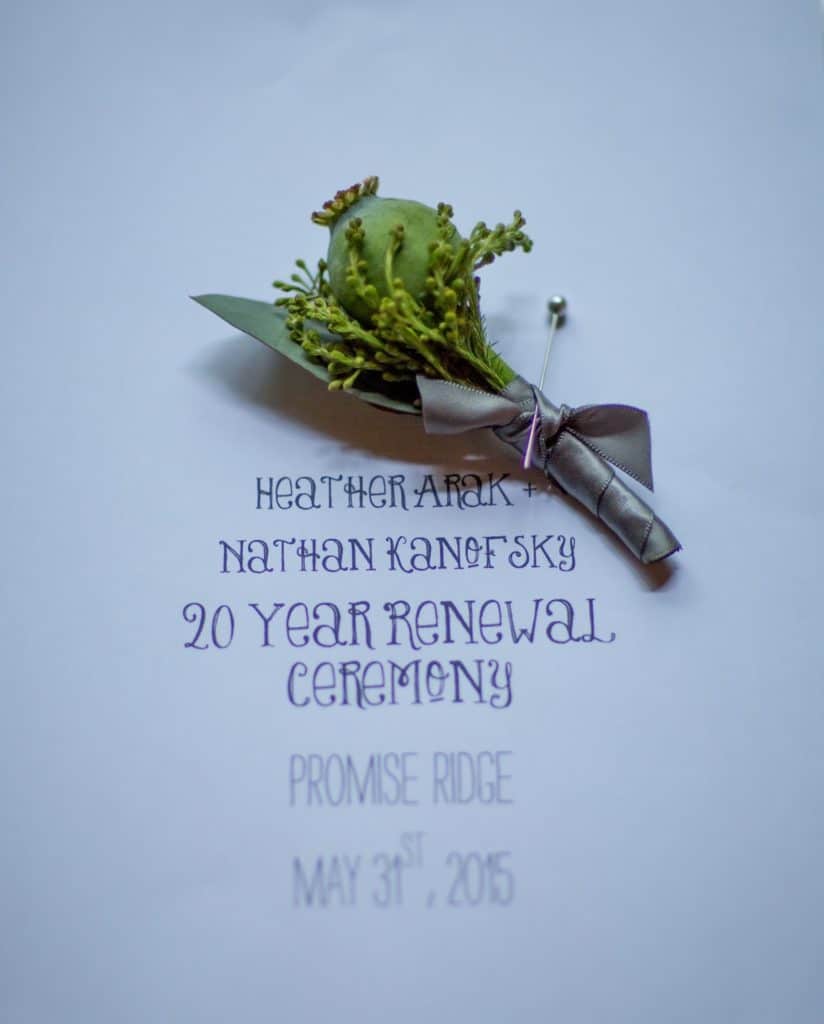 ---
Love Story and Family Shared Cup
With a love story and history spanning over two decades, a twist on the Shared Cup of Life ritual was the perfect fit. The Shared Cup ritual was woven into many parts of the ceremony, with wine being added as their love story was recounted and later by each of their boys. And they used the same champagne, Veuve Clicquot, that they had toasted to their future with Heather's grandparents in her childhood home, when they announced their plans to marry.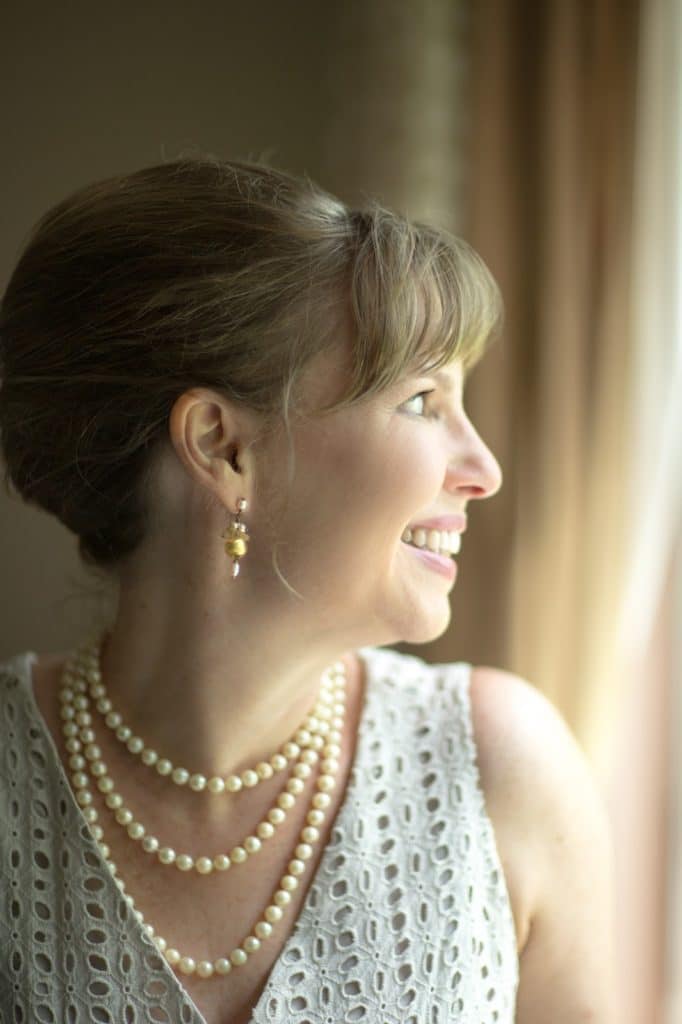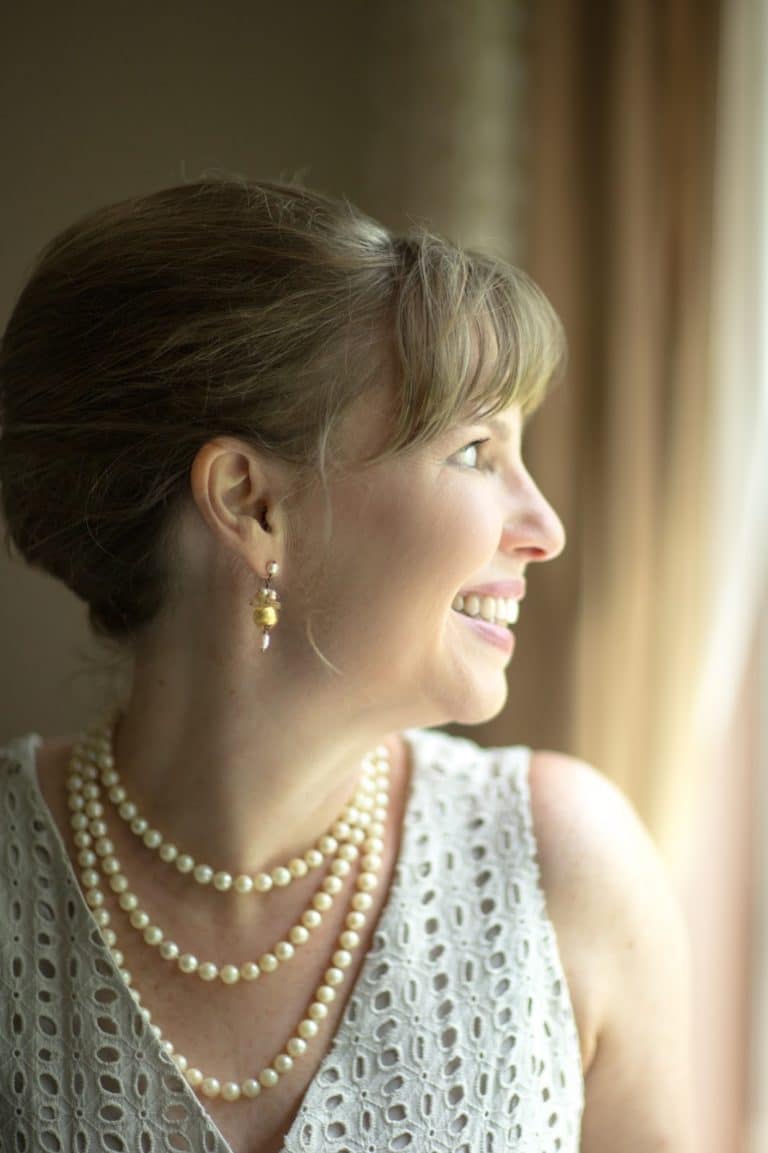 ---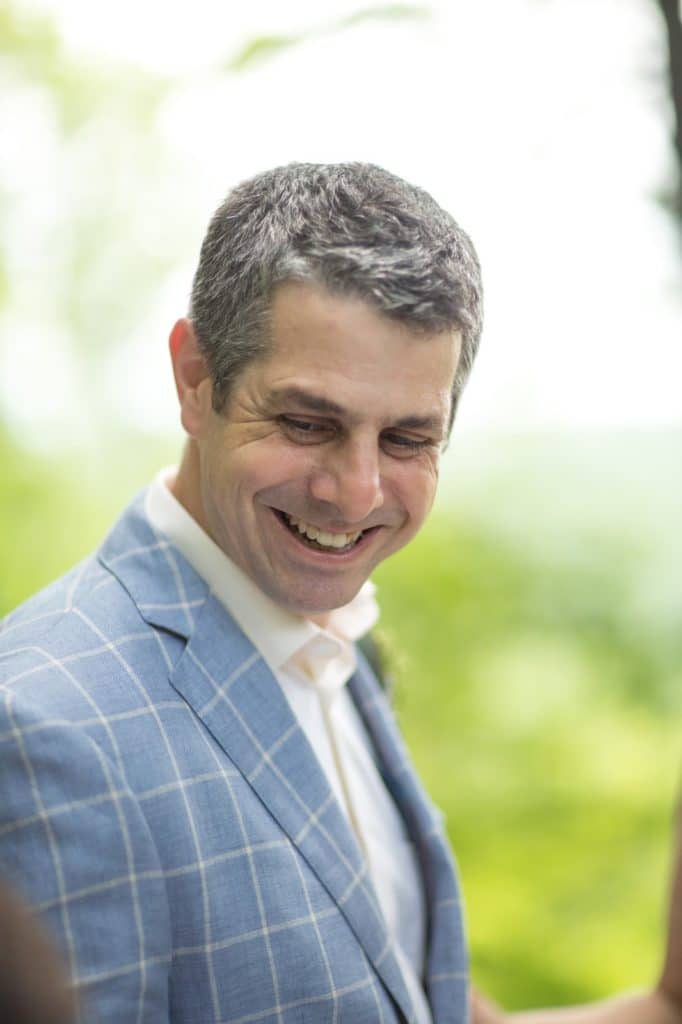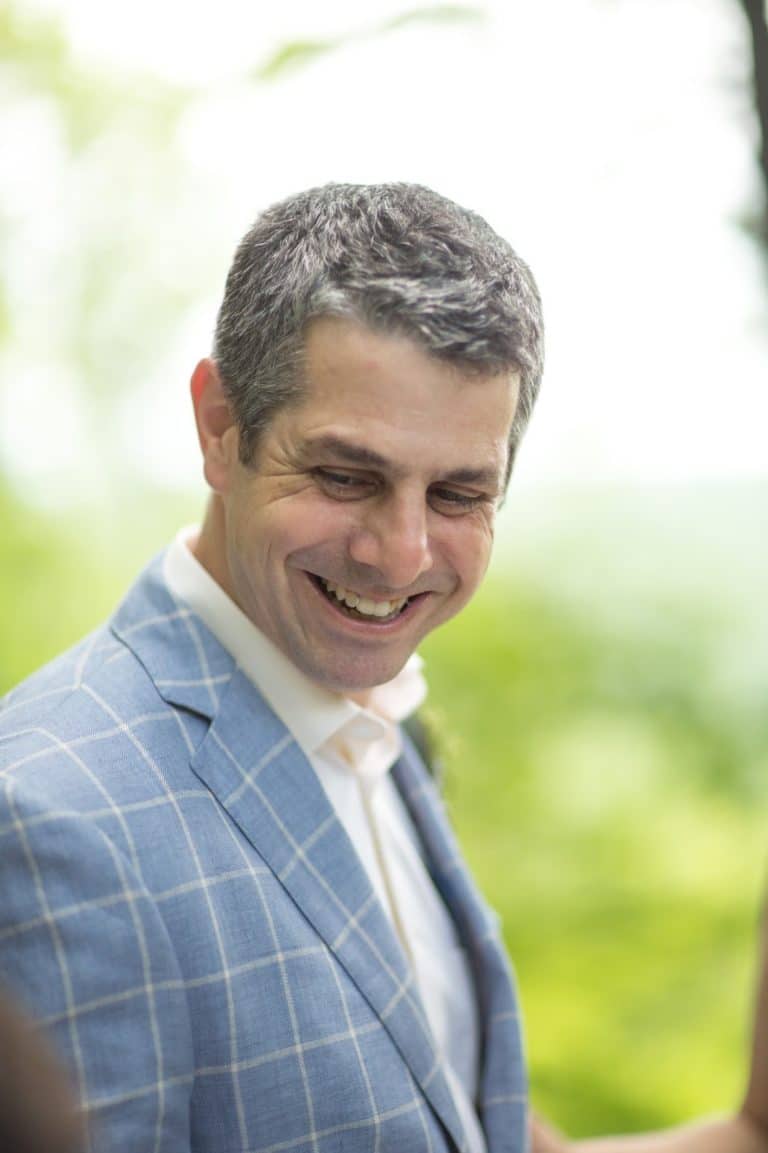 ---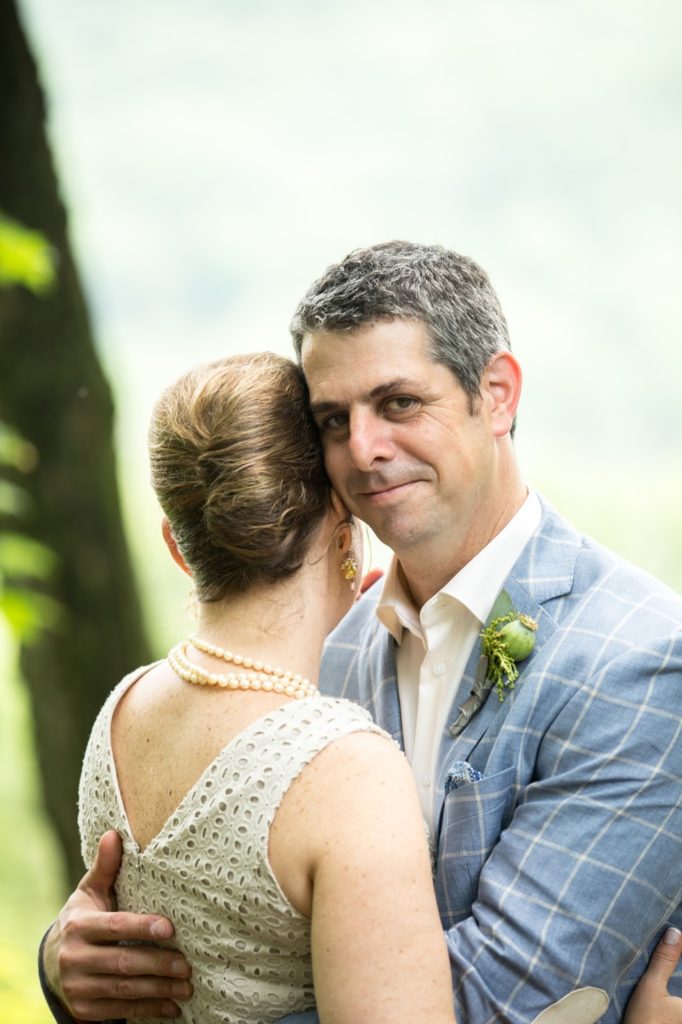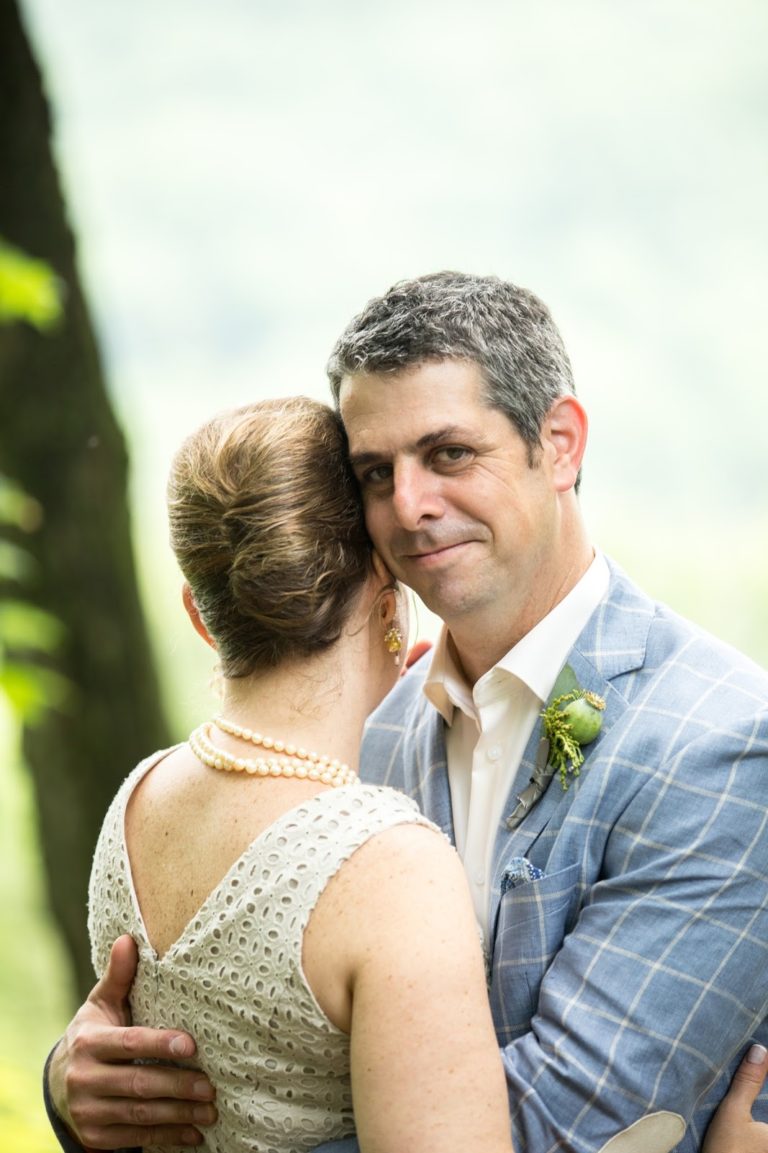 ---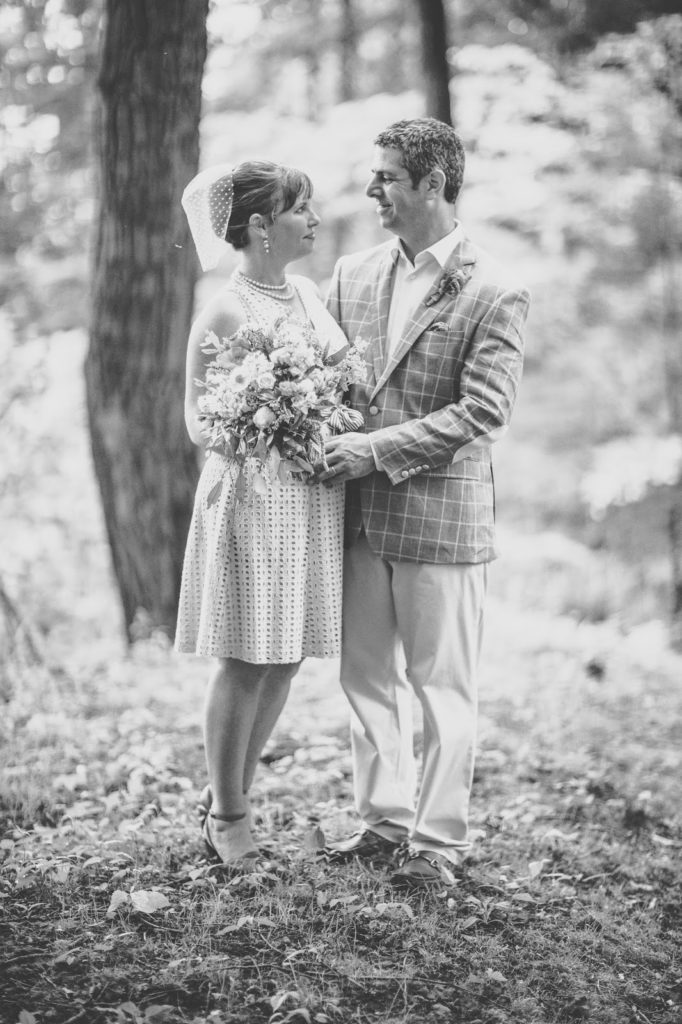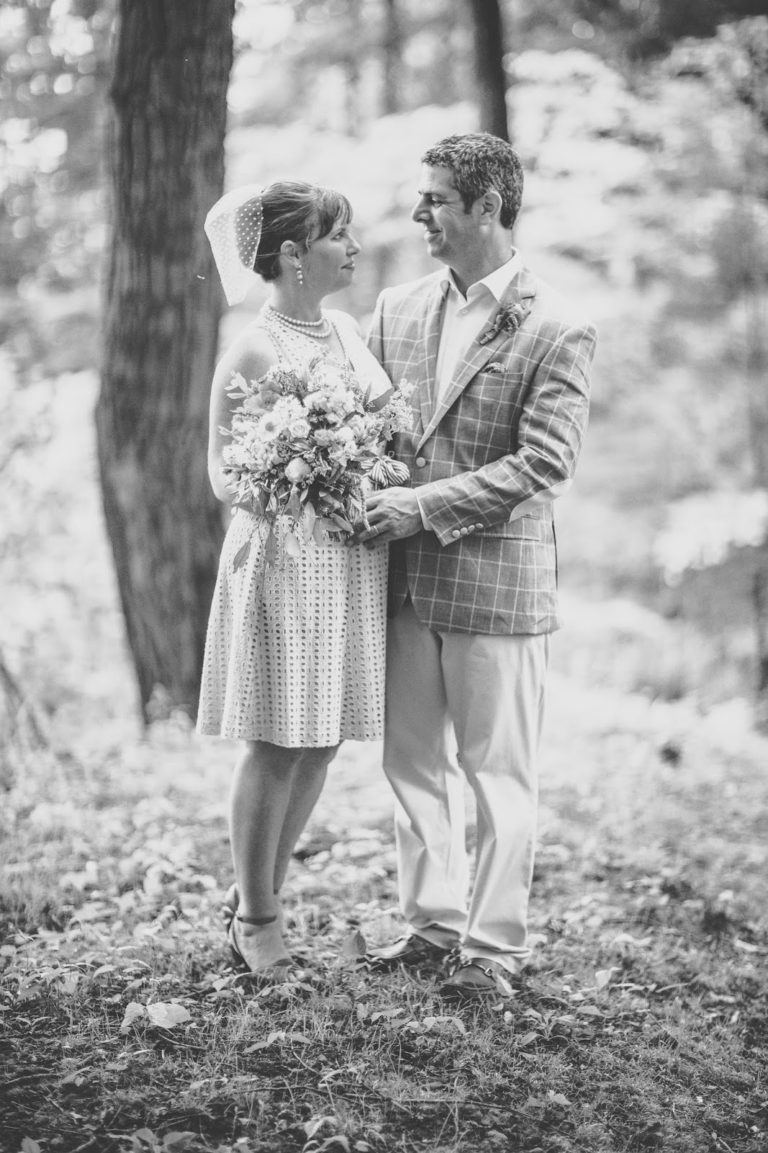 So on their 20th wedding Anniversary, as I recounted Nathan and Heather's love story and reminded them of their highlights and biggest moments–which included moves, starting their own business, adopting a son from Russia, getting pregnant finally after years of struggling with infertility, saying goodbye to loved ones…their joys and heartaches, and all their dreams fulfilled–wine was poured sip by sip into an heirloom goblet.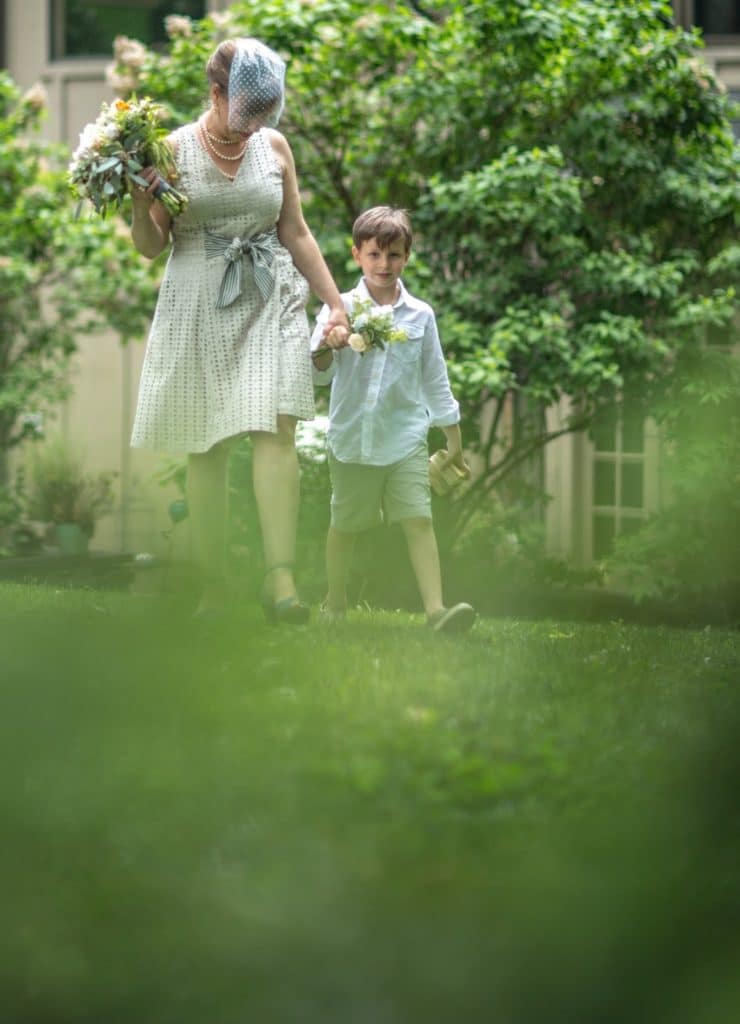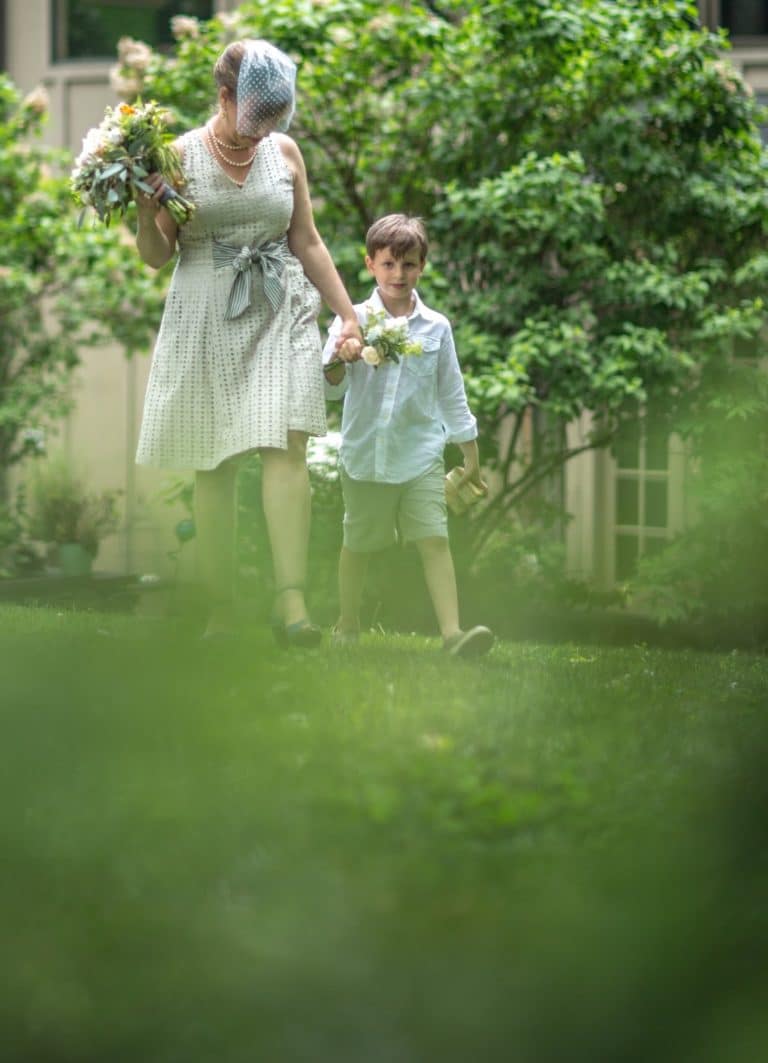 Benny wanted to escort his mother down the aisle, both boys had mini bouquets.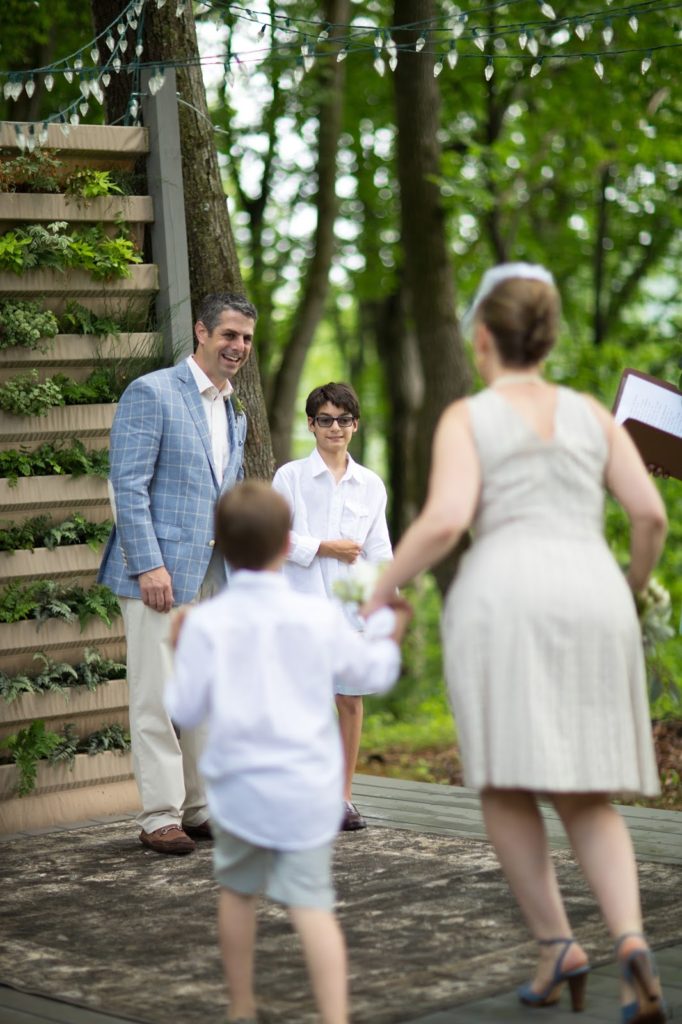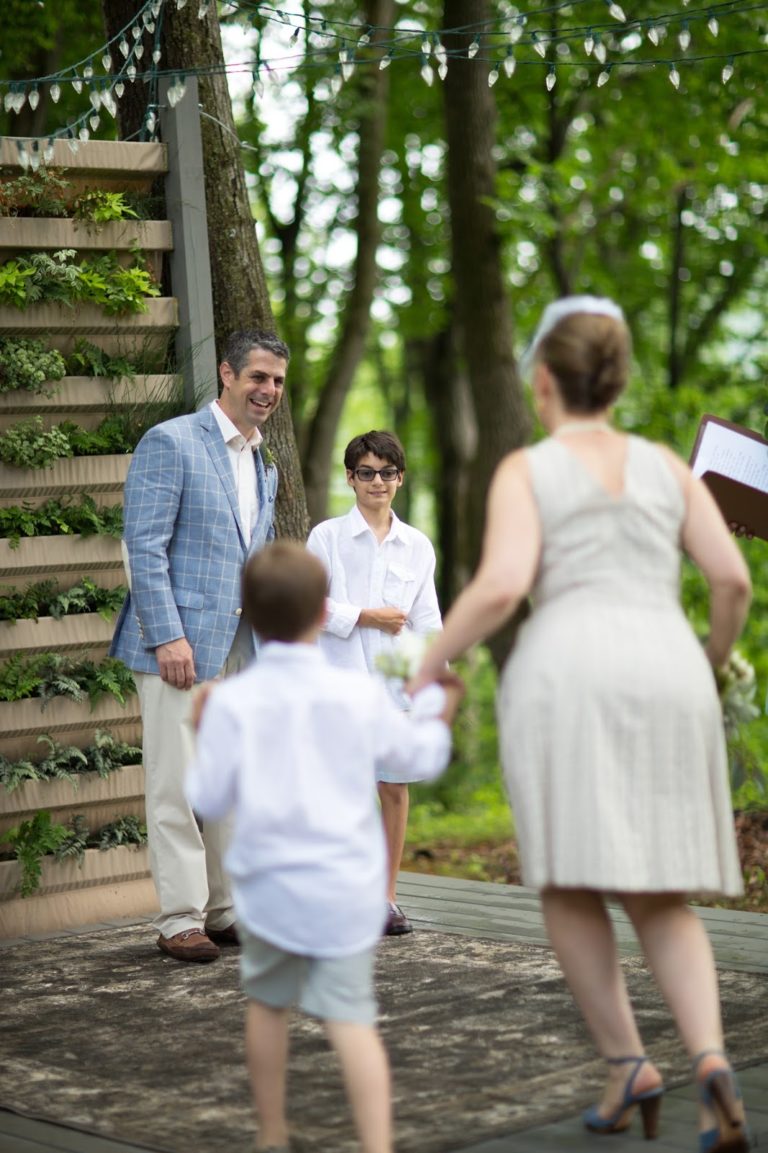 ---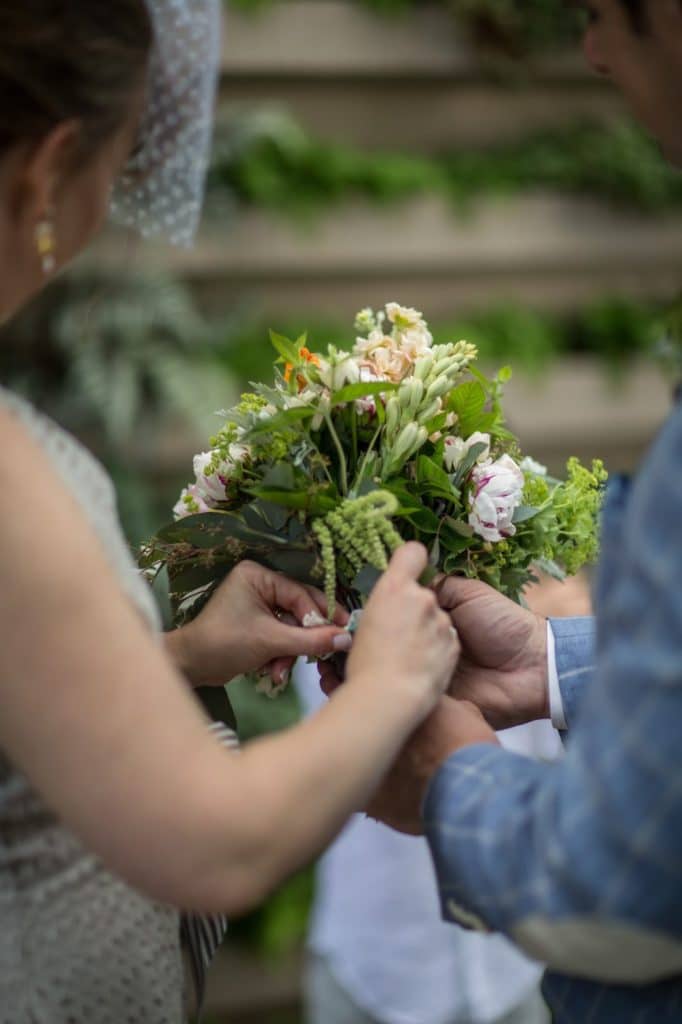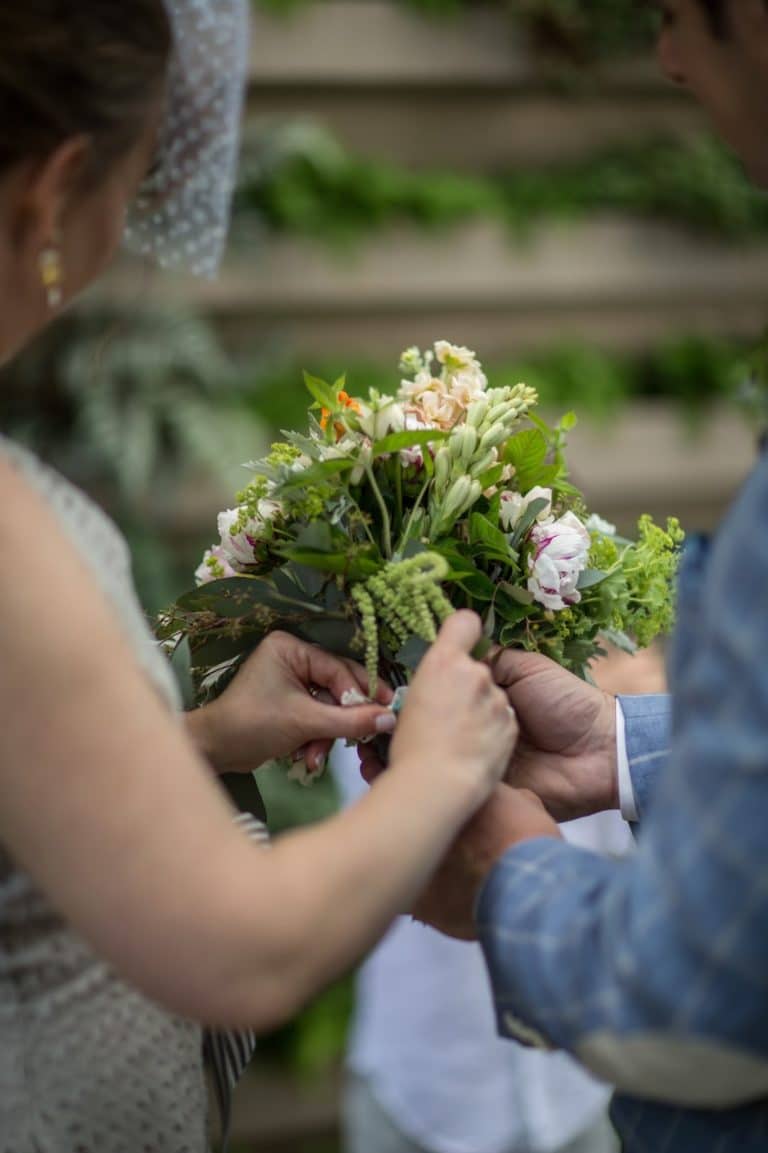 When Heather had arrived, and the whole family assembled, Nathan tied all of the bouquets together.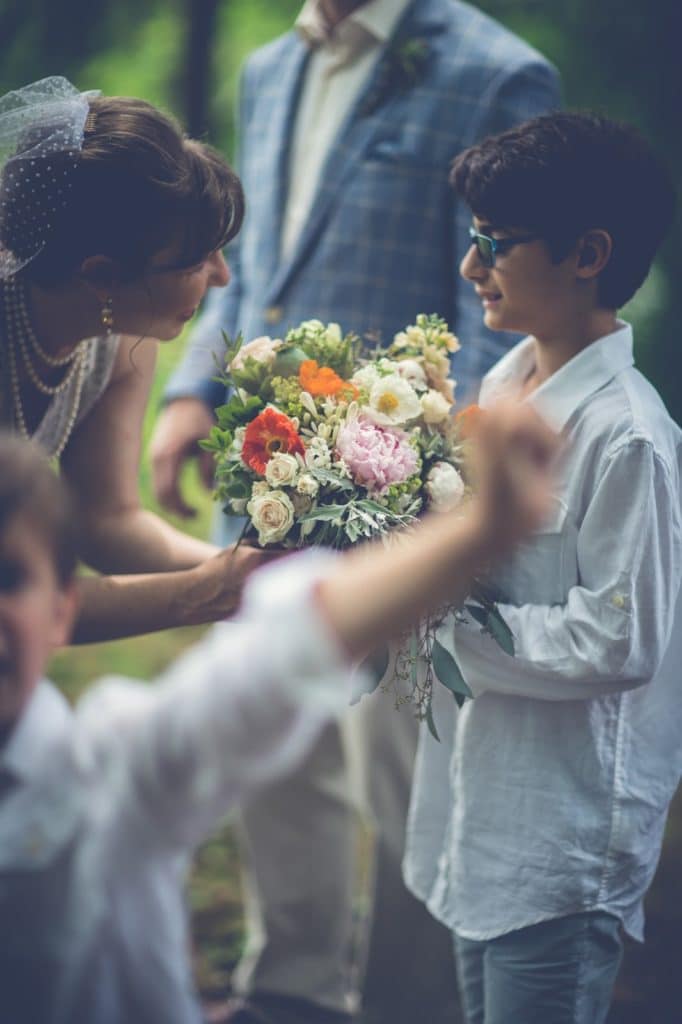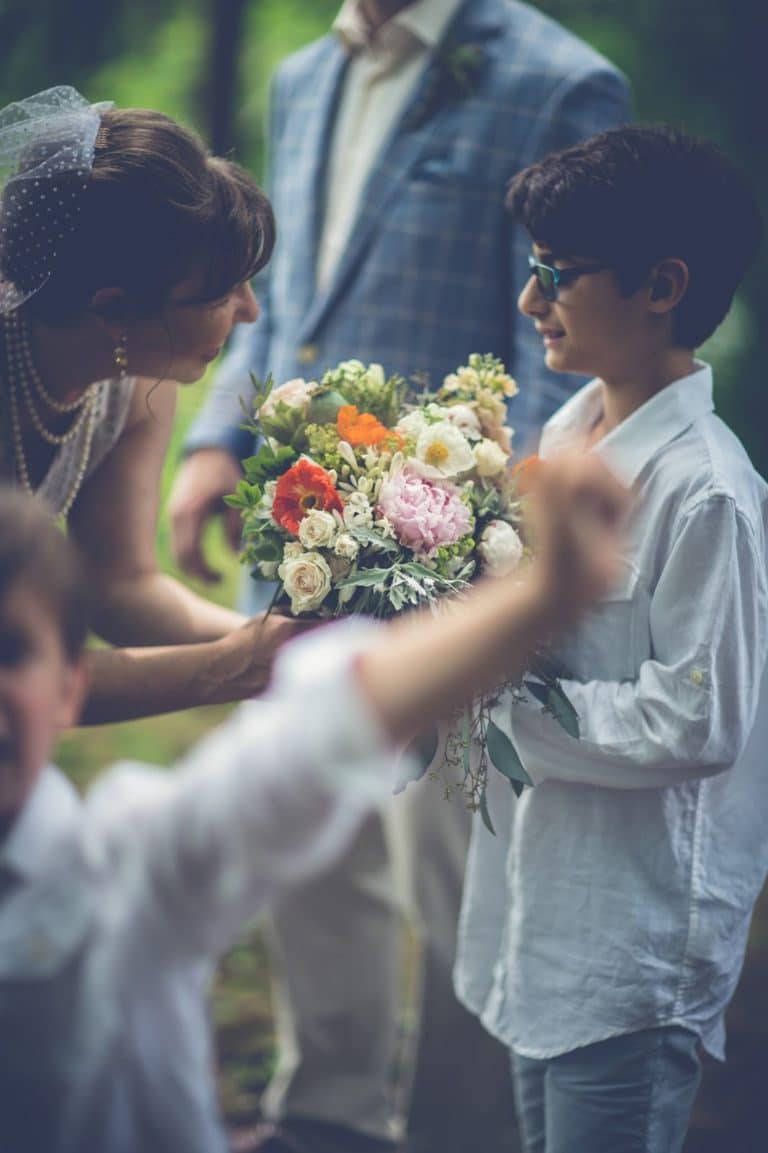 ---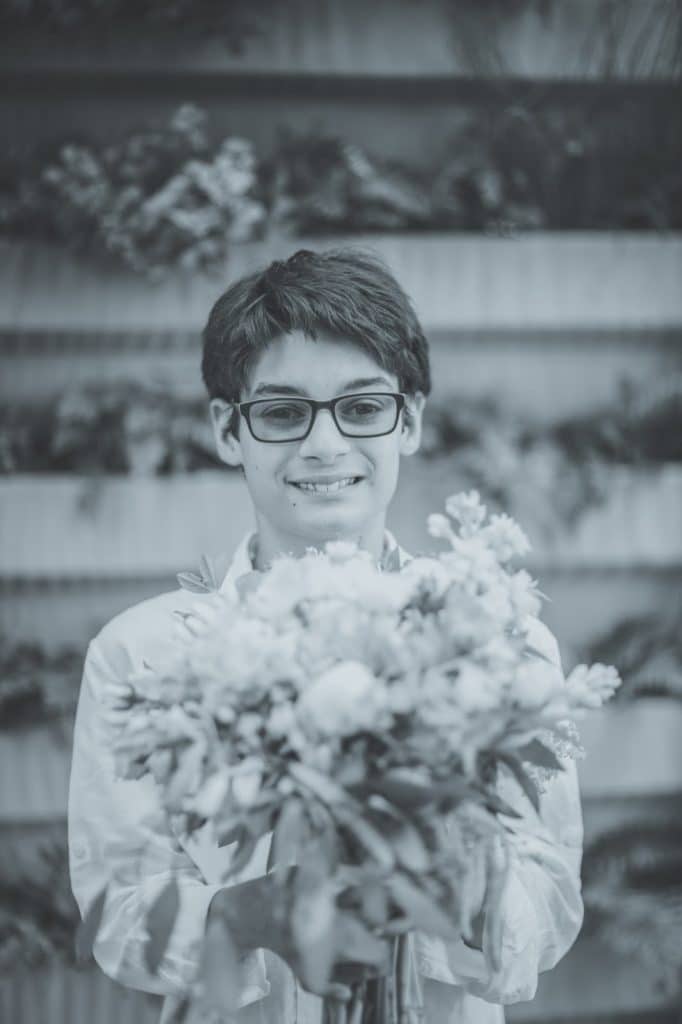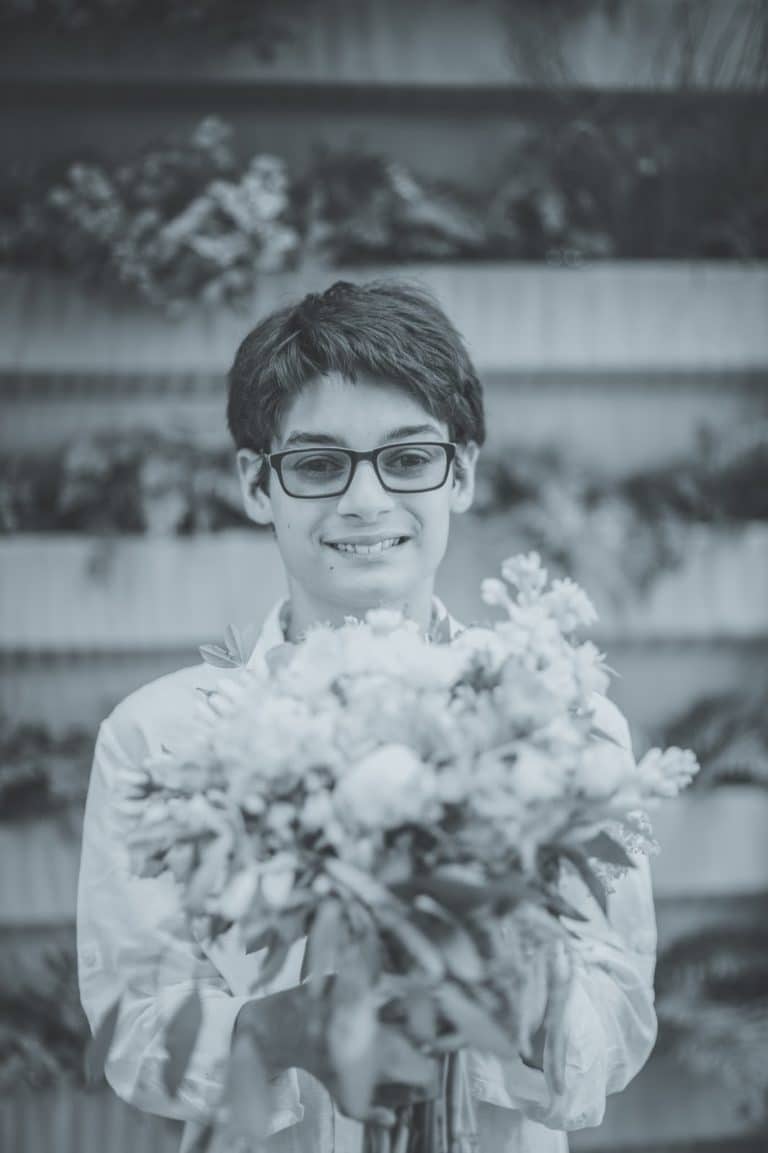 Mika with the family bouquet.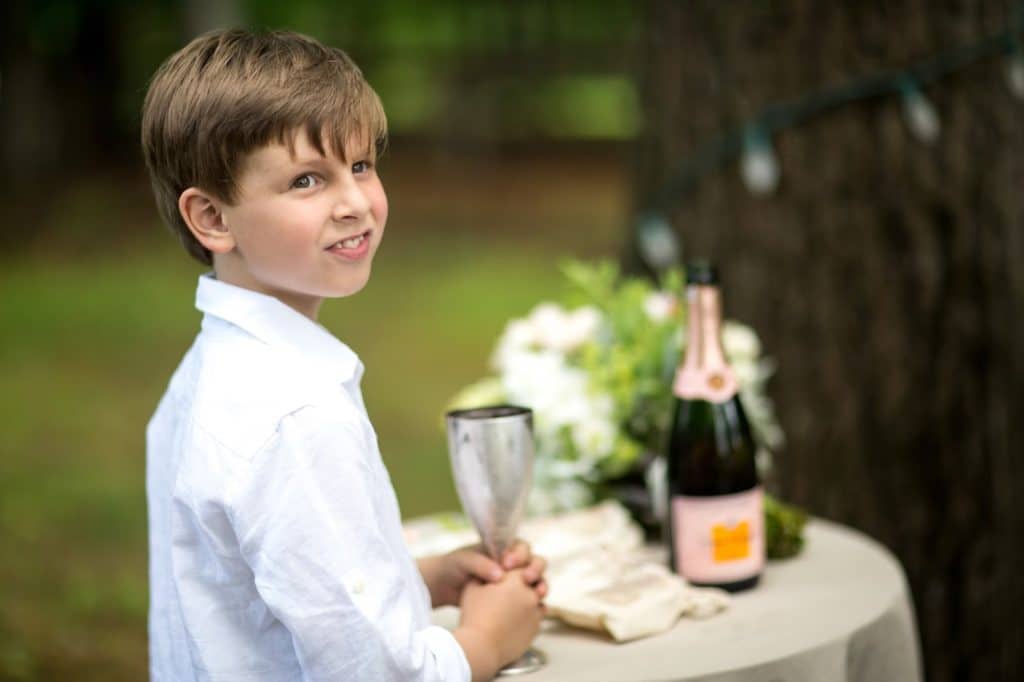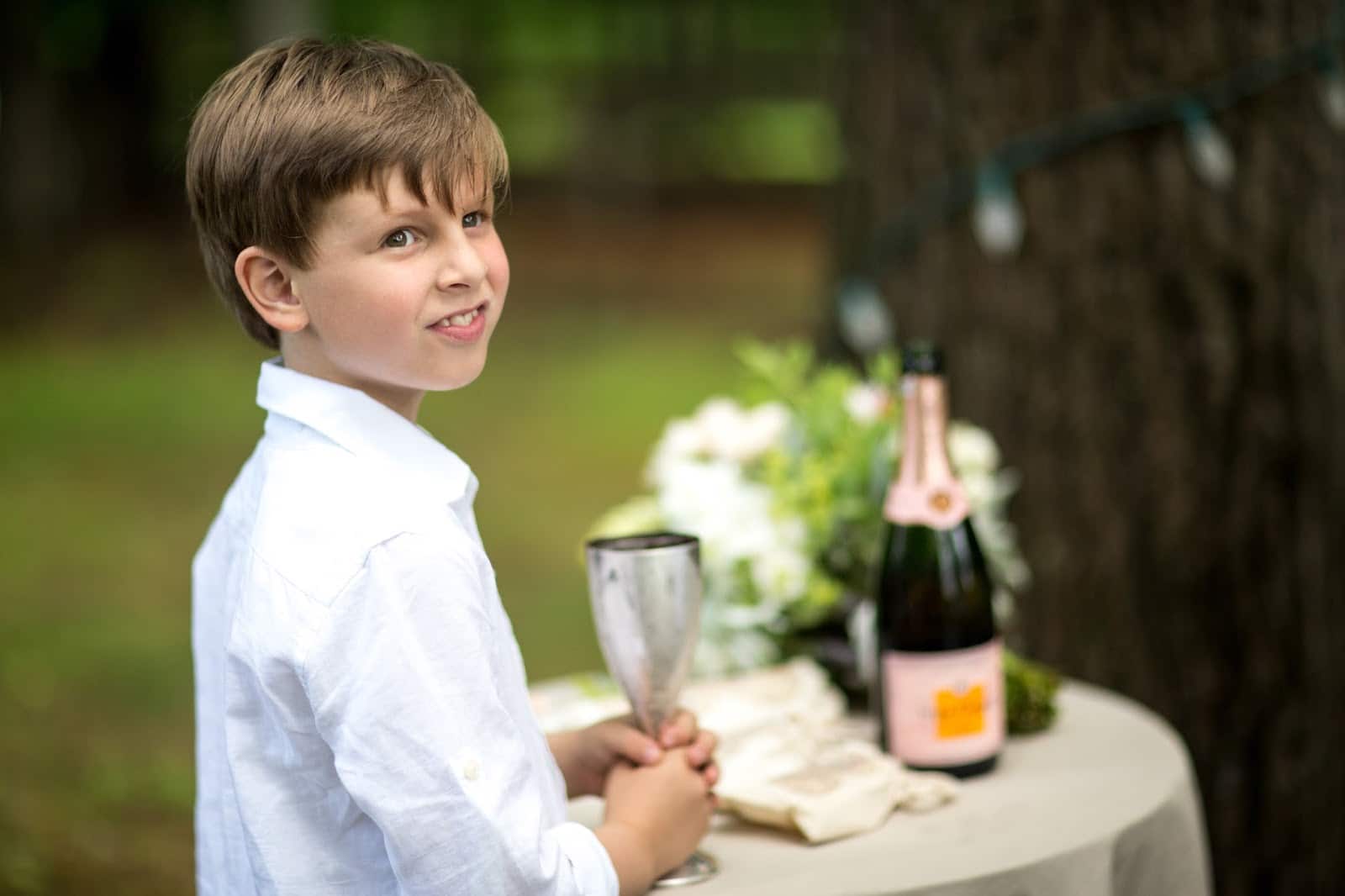 Benny prepares the family Shared Cup.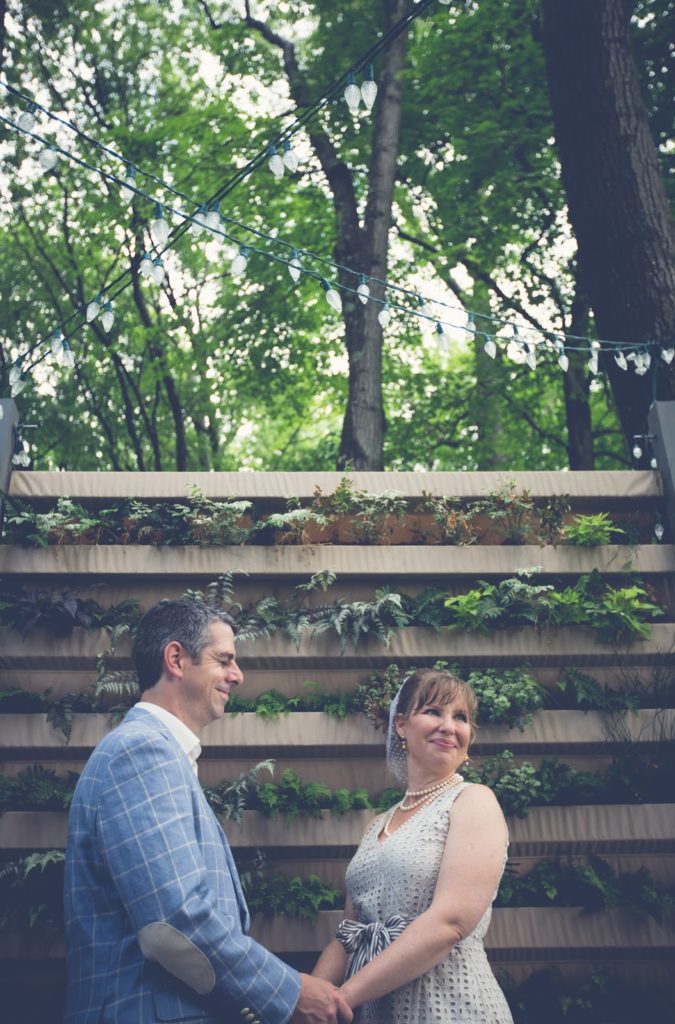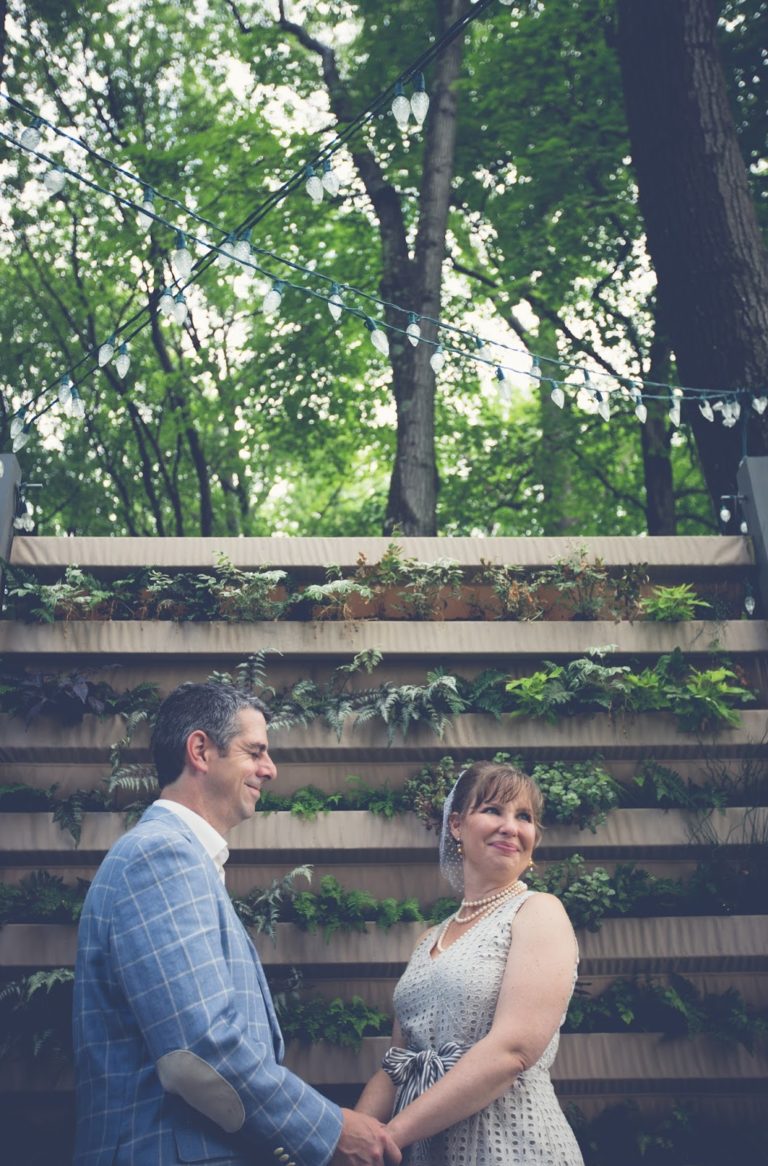 ---
Their children each prepared a reading for their parents, and their youngest son, Benny who is currently obsessed with Civil War documents, even wrote an original piece titled "Benny's Promise Ridge Address." After the children finished their readings, they delighted in taking turns pouring the rest of the wine into the glass until it was full.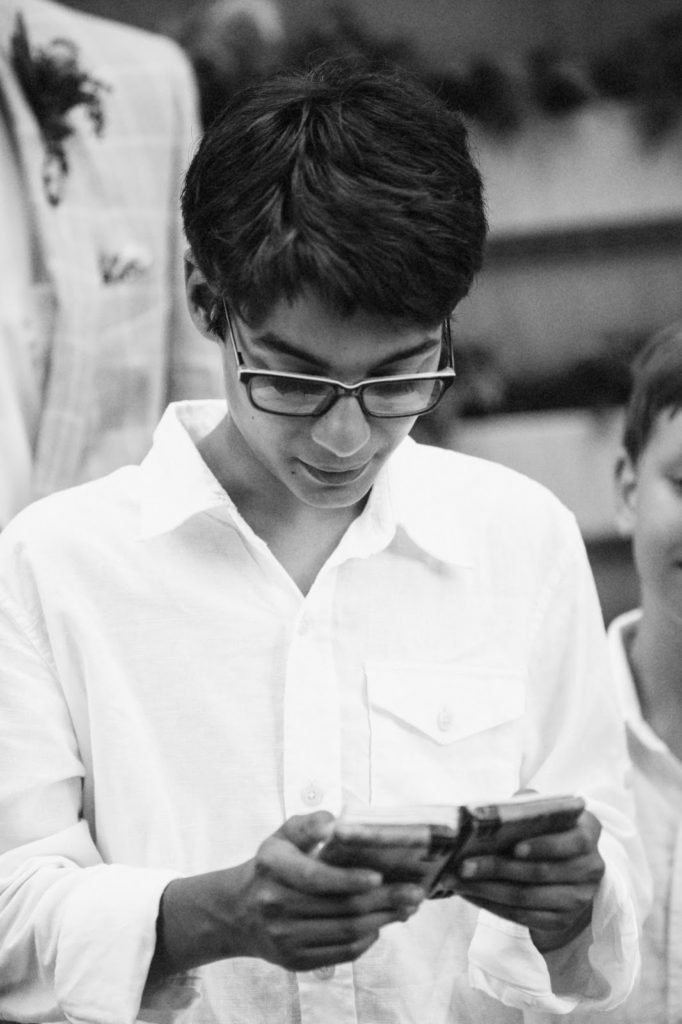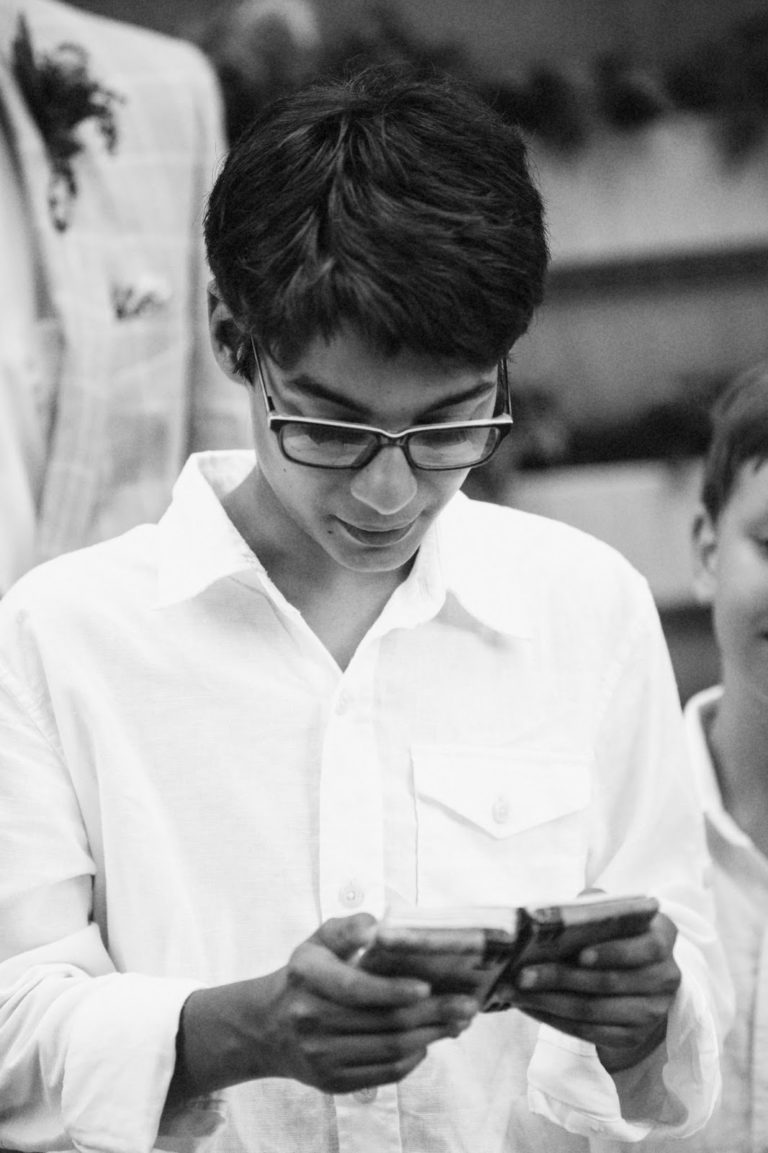 ---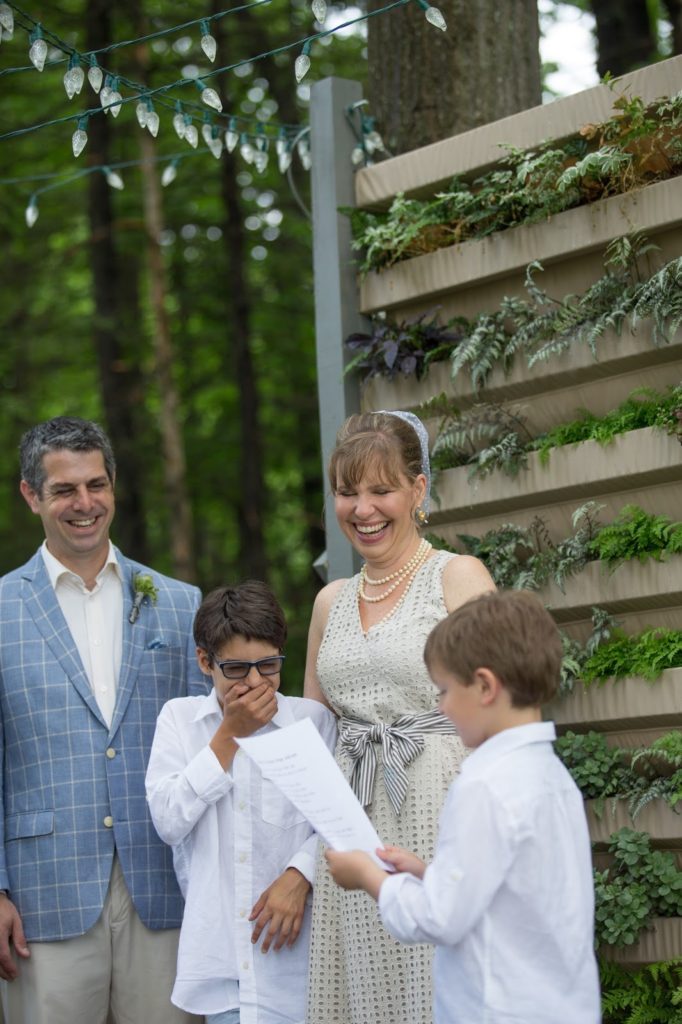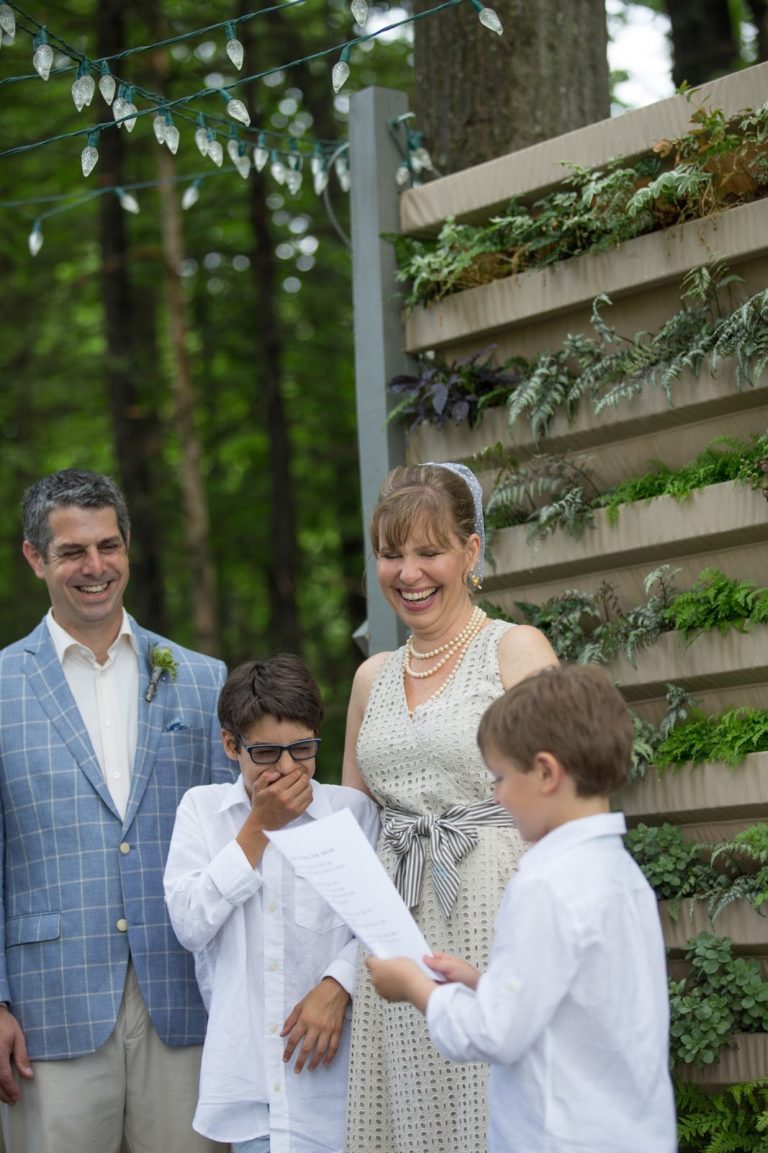 Benny's Promise Ridge Address

One score and three days ago
My parents made the world a better place
By promising to eat cake
To never lie to each other
To fall asleep with each other
And never be separated.
They made children, they feed us,
We hug each other
And they kiss each other on the lips.
Now we are engaged in a great marriage,
Testing whether these two will have a good life…
I think they love us and we will always be together.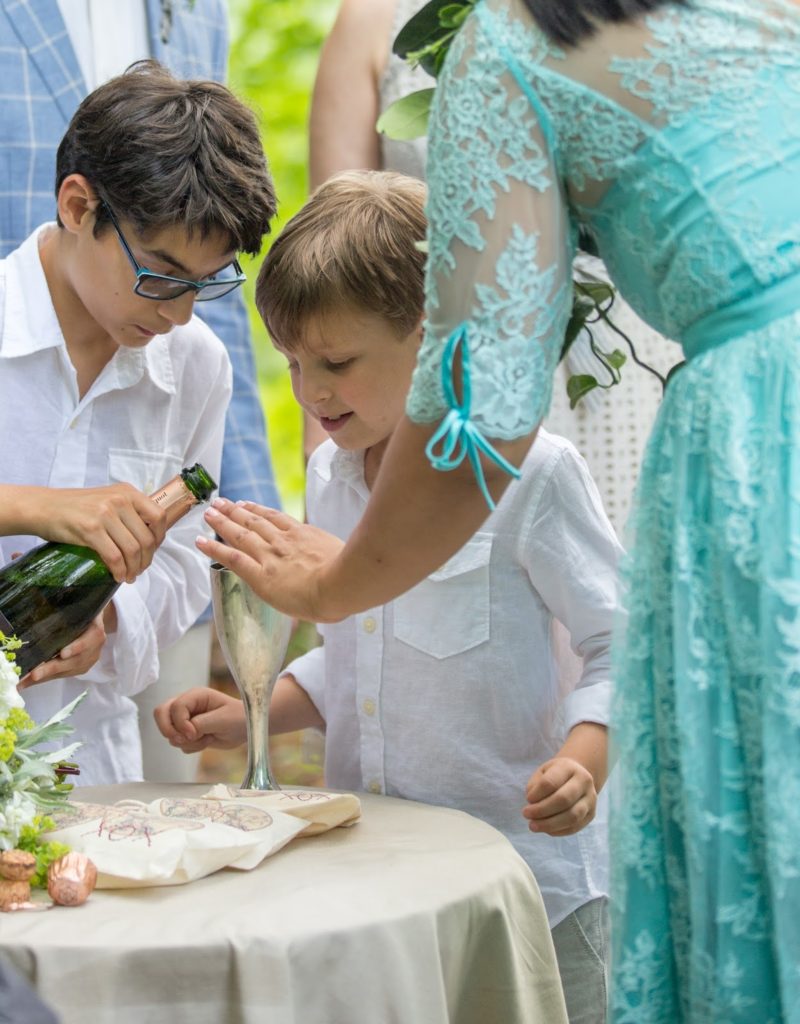 ---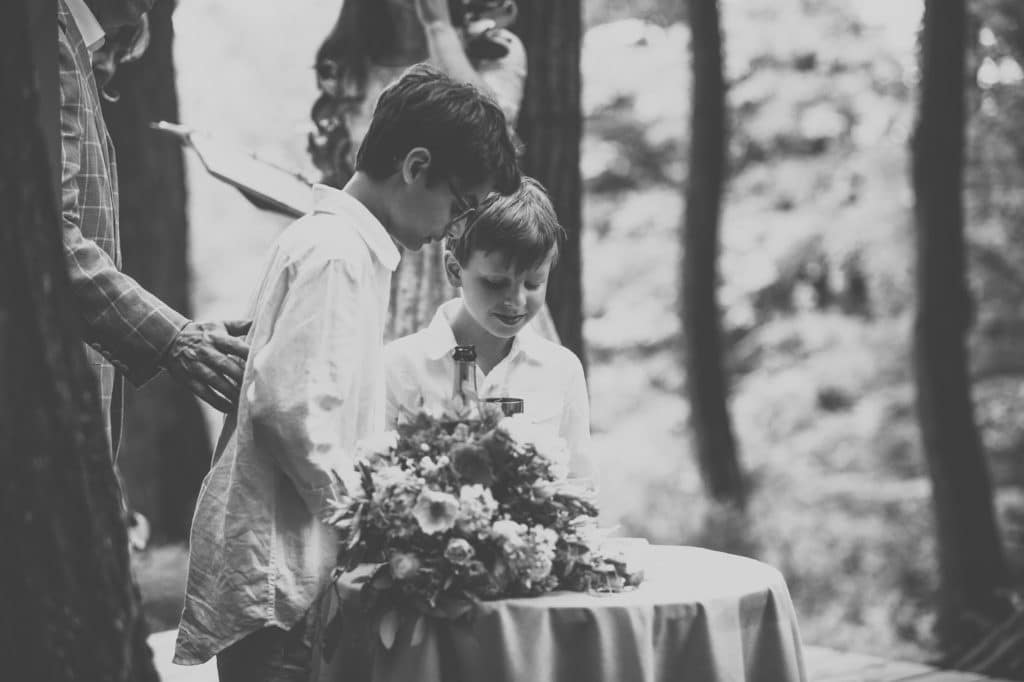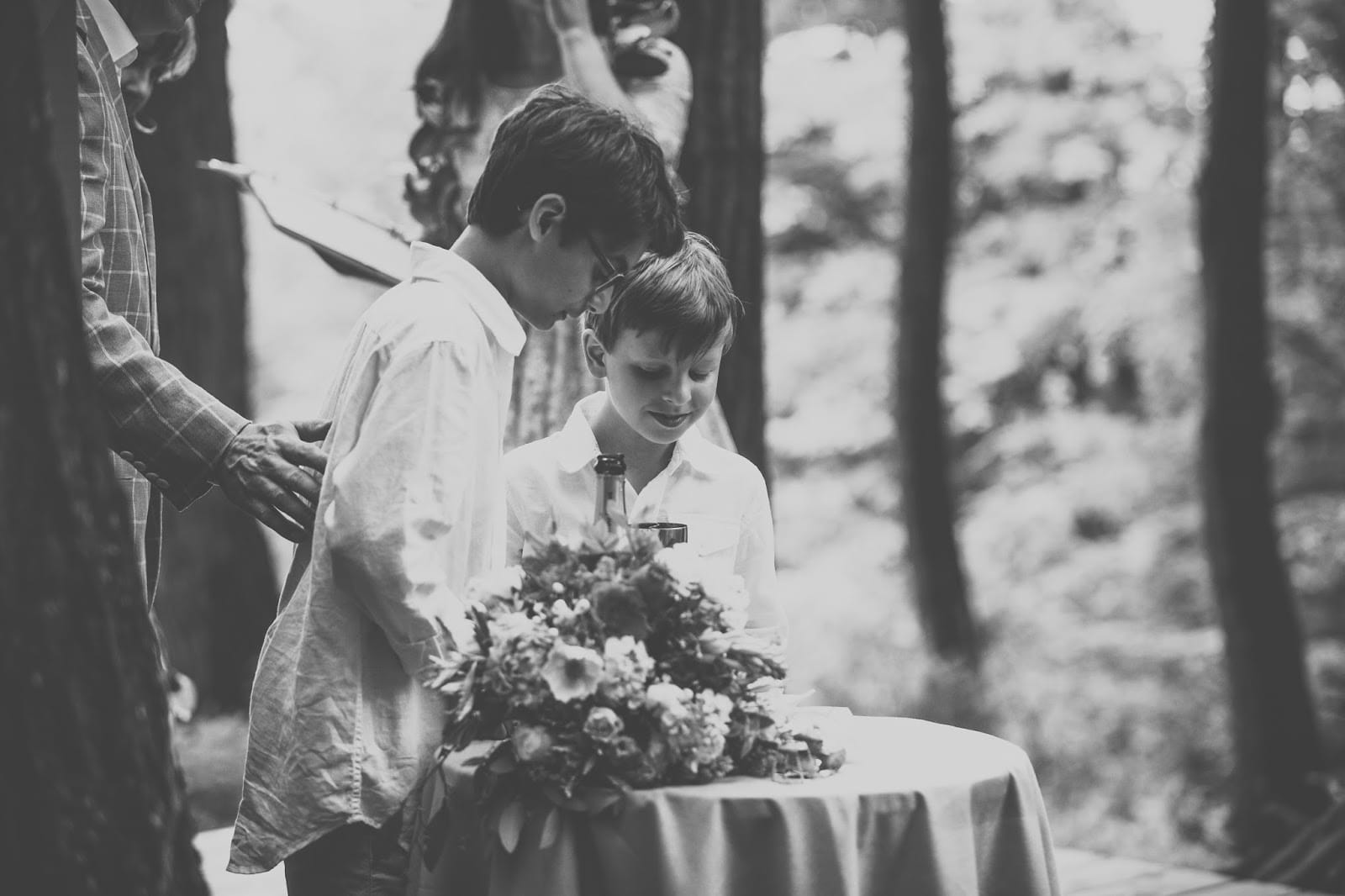 This was an adapted and interactive twist on the Shared Cup ritual, which is a common (and beautiful) wedding unity ritual. To share from the same cup is to open yourself to shared experience, to share life's joys and dreams together. Those who drink deeply of life invite the full range of experiences, for better or for worse. When Heather and Nathan drank from their cup of life this time, they already knew what this meant, and in doing so, they reaffirmed their commitment to each other and their family.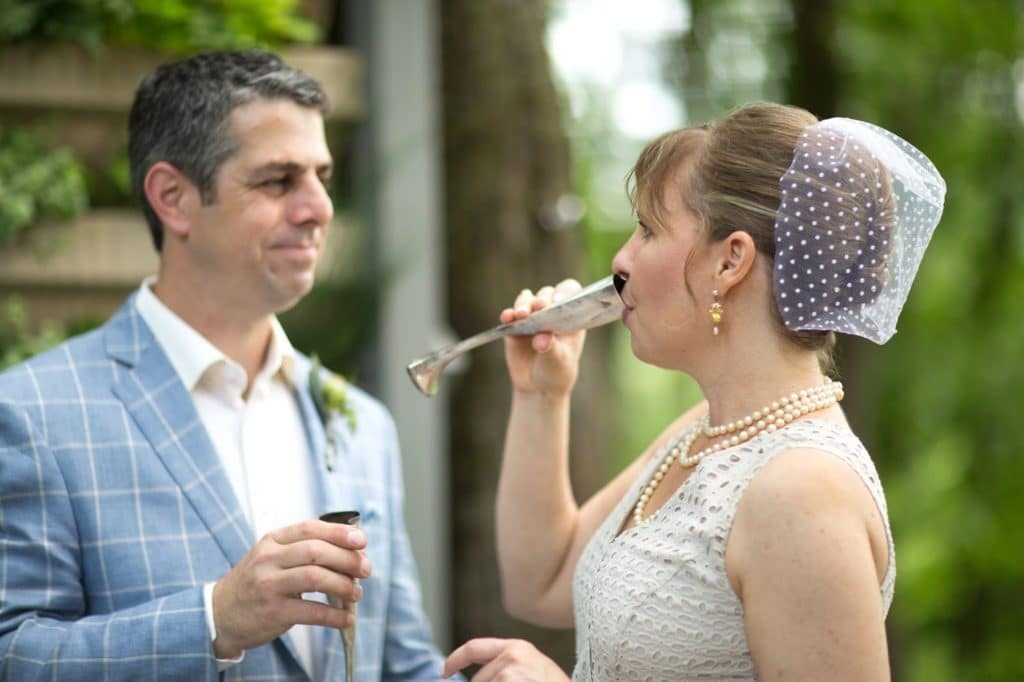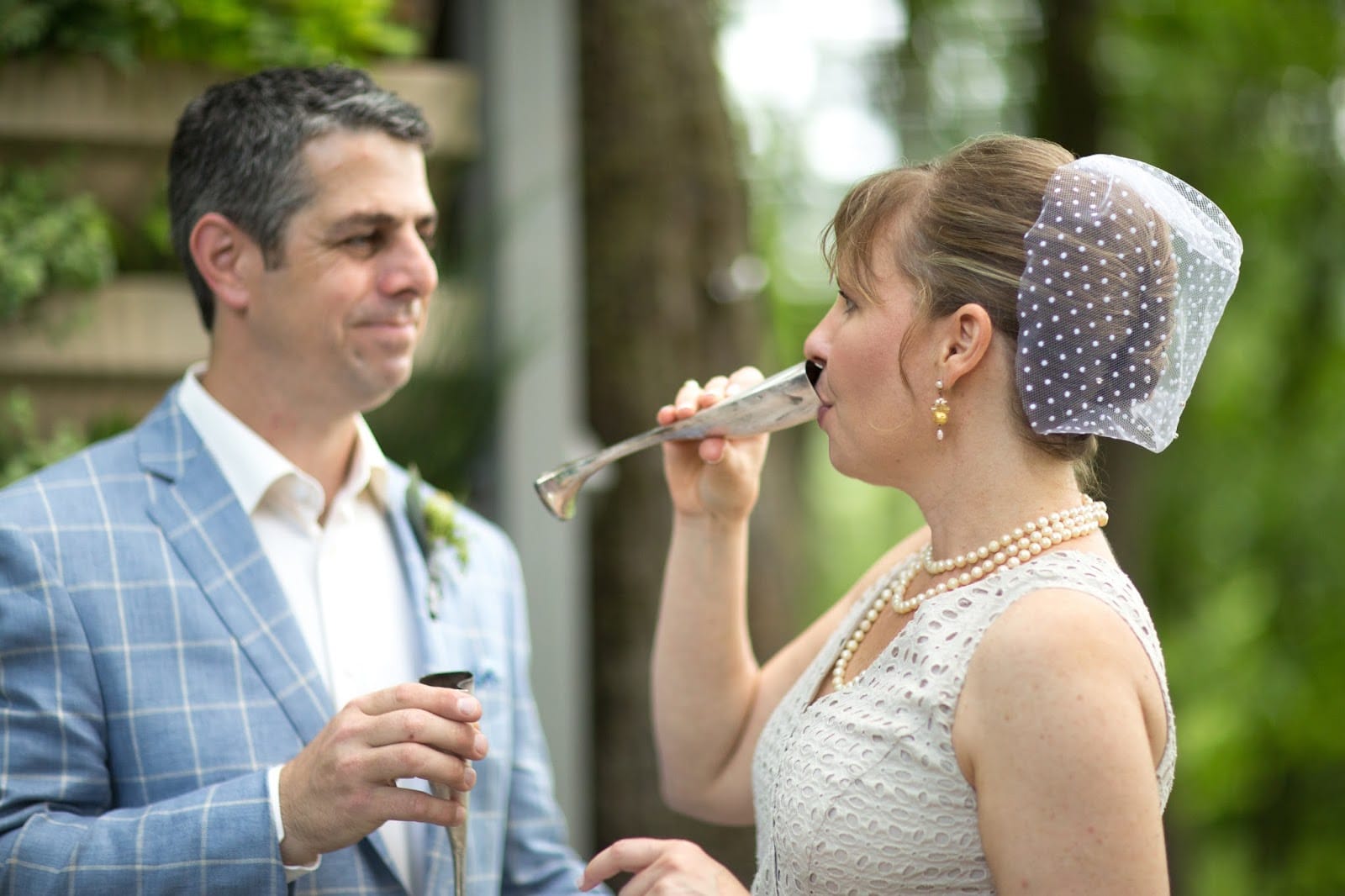 ---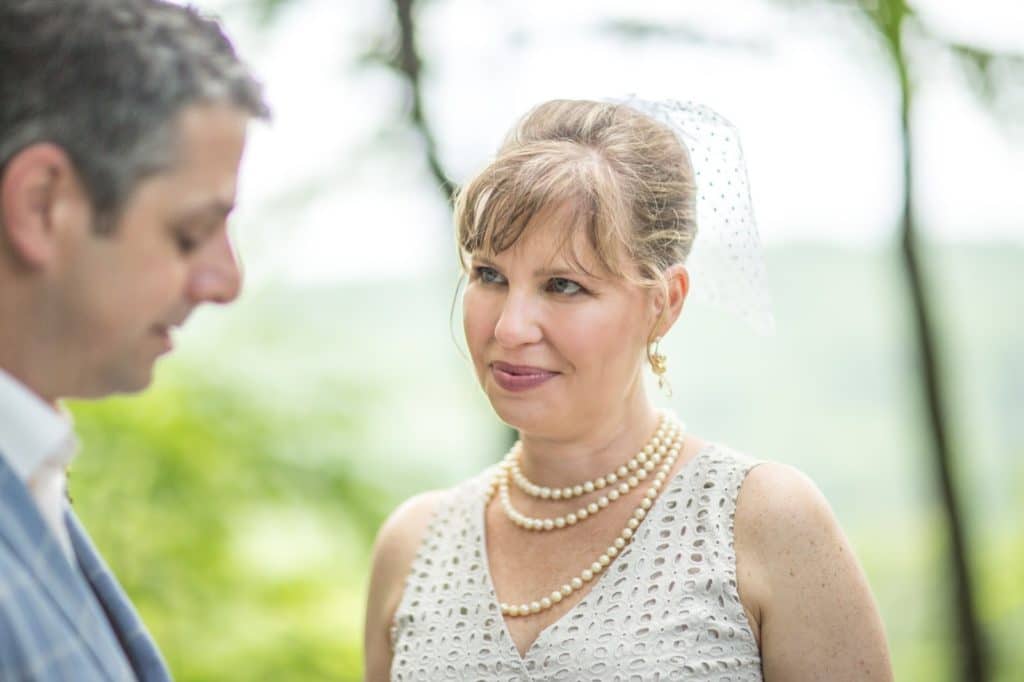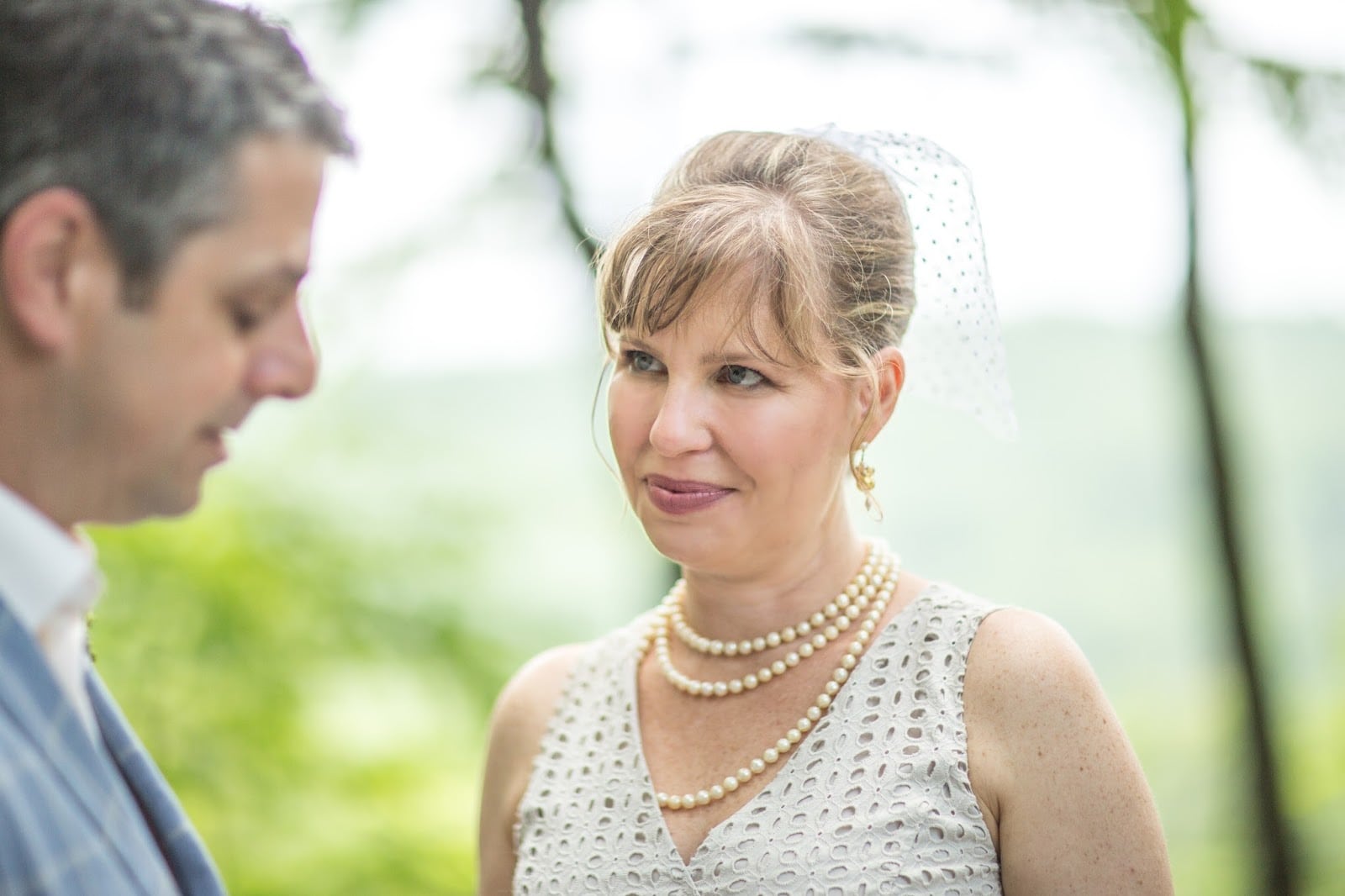 ---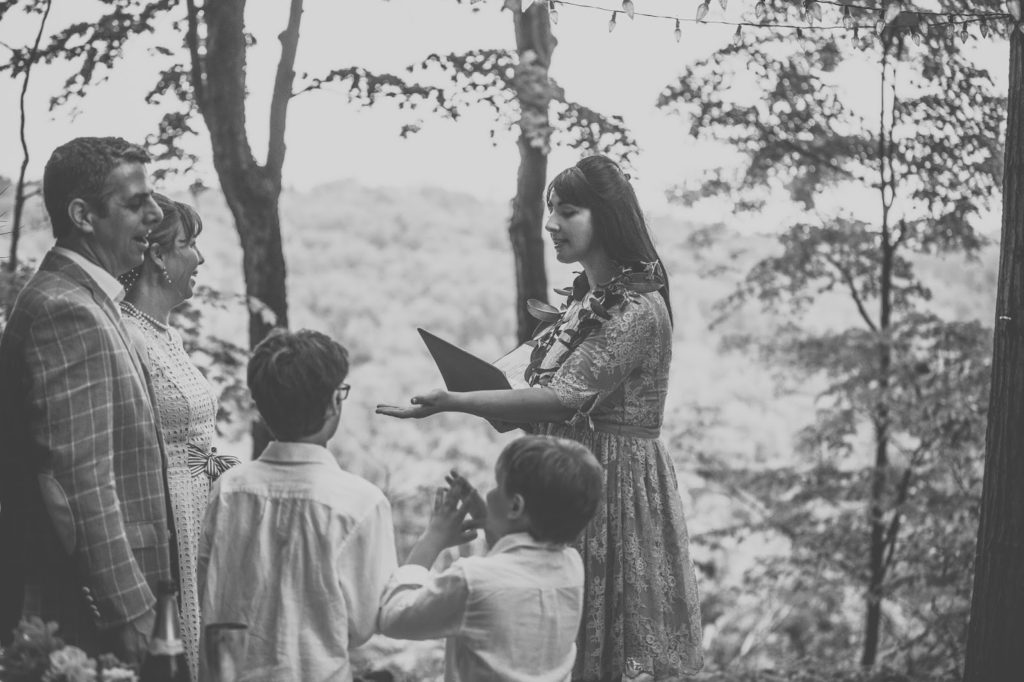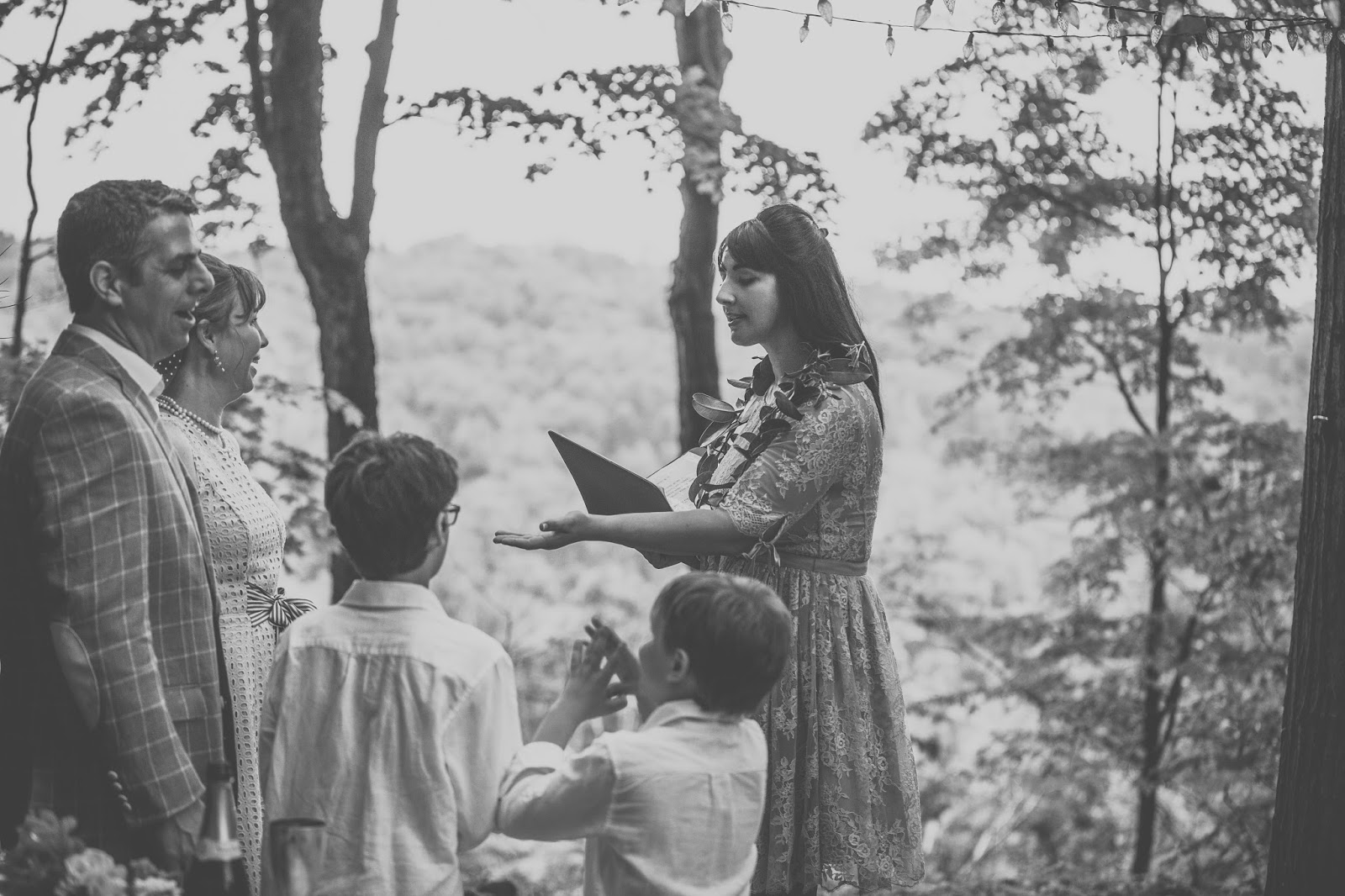 ---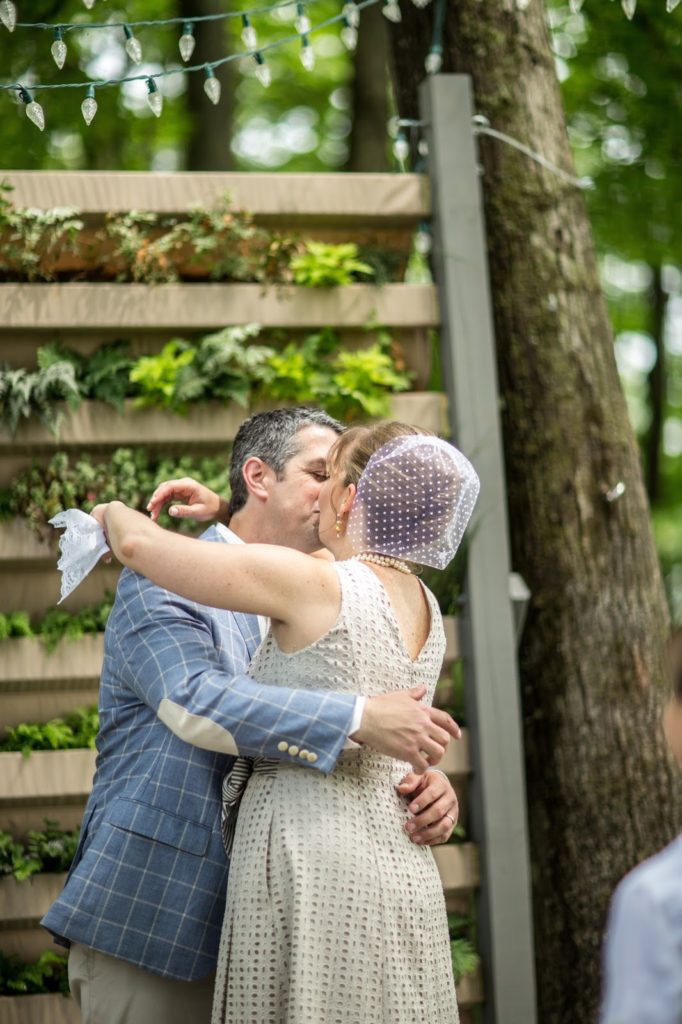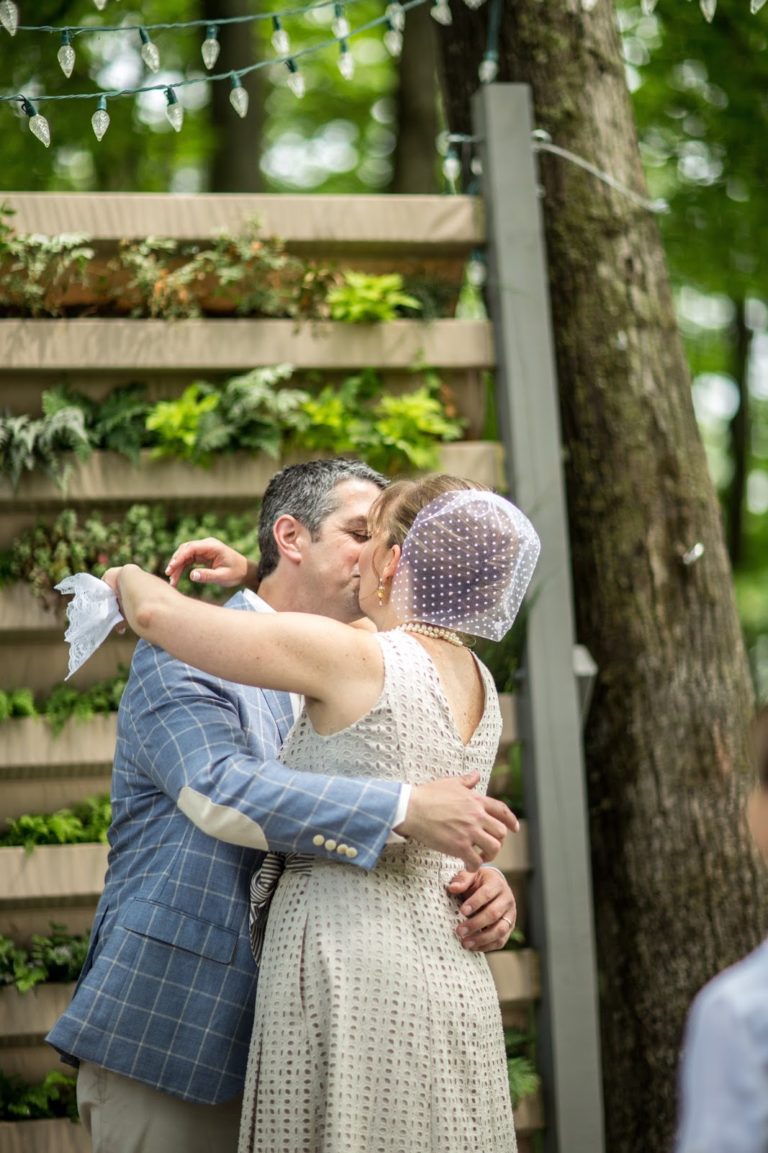 ---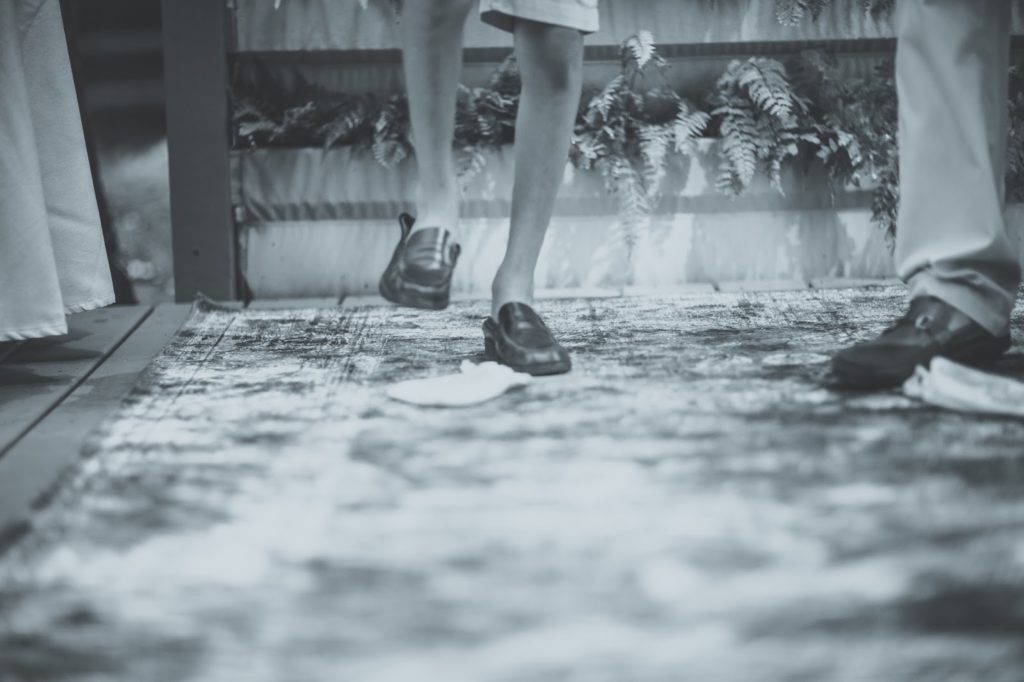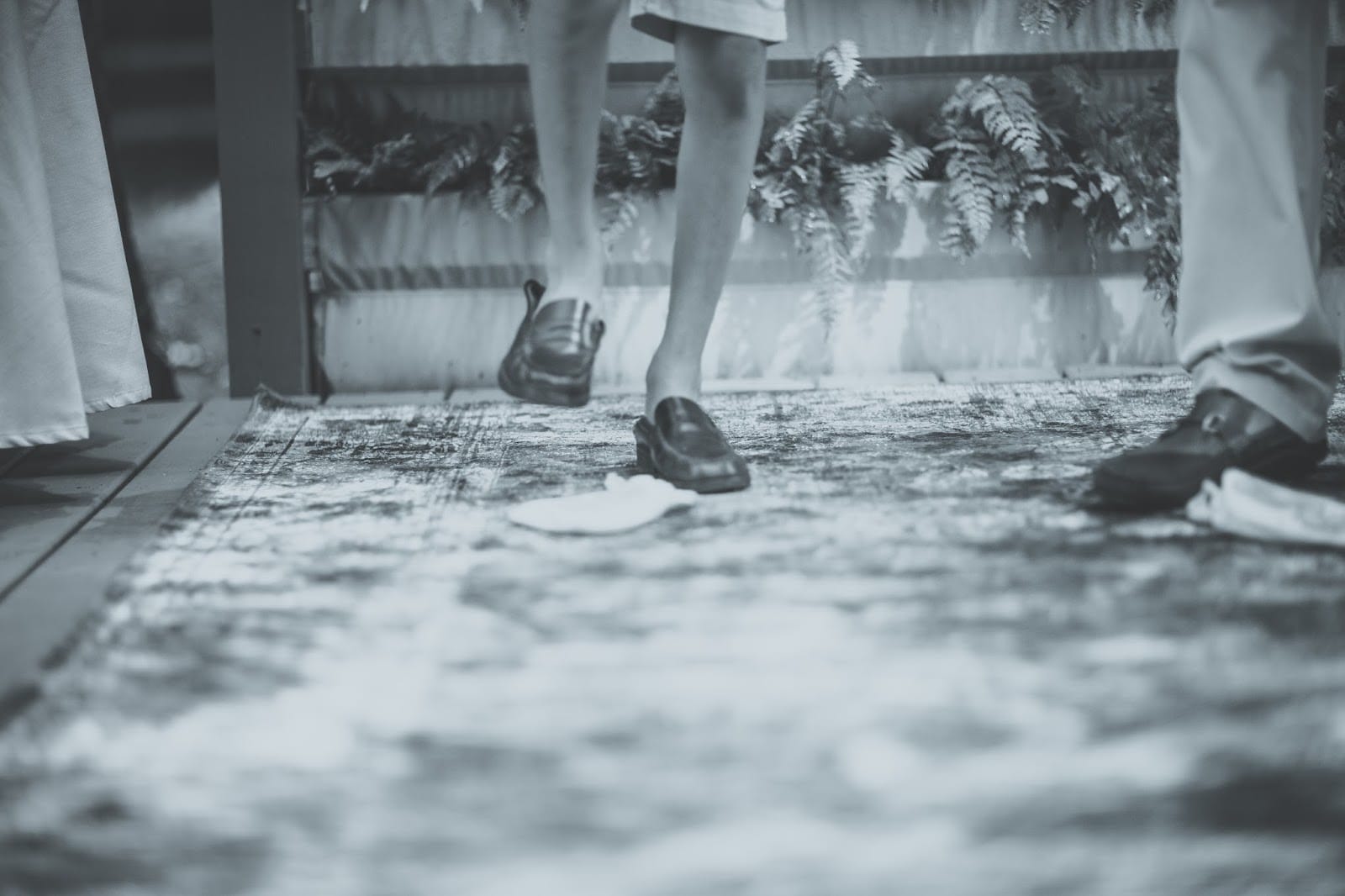 "Benny, Mika and Nate, as you stomp on your glass, it is done with the intention that the bond of love that you have in your family, will be as difficult to break, as it would be to put back together all of the shattered pieces."—Alisa Tongg, Celebrant
Family Glass Stomp, Mazel Tov!!!
Twenty years ago Nathan stomped on and broke a glass after he and Heather sealed their vows with a kiss. This time, after their kiss, they invited their sons, Mika and Benny to also break a glass. And just like Benny predicted in his address, there was kissing on the lips…and cake. Mazel Tov HNmb!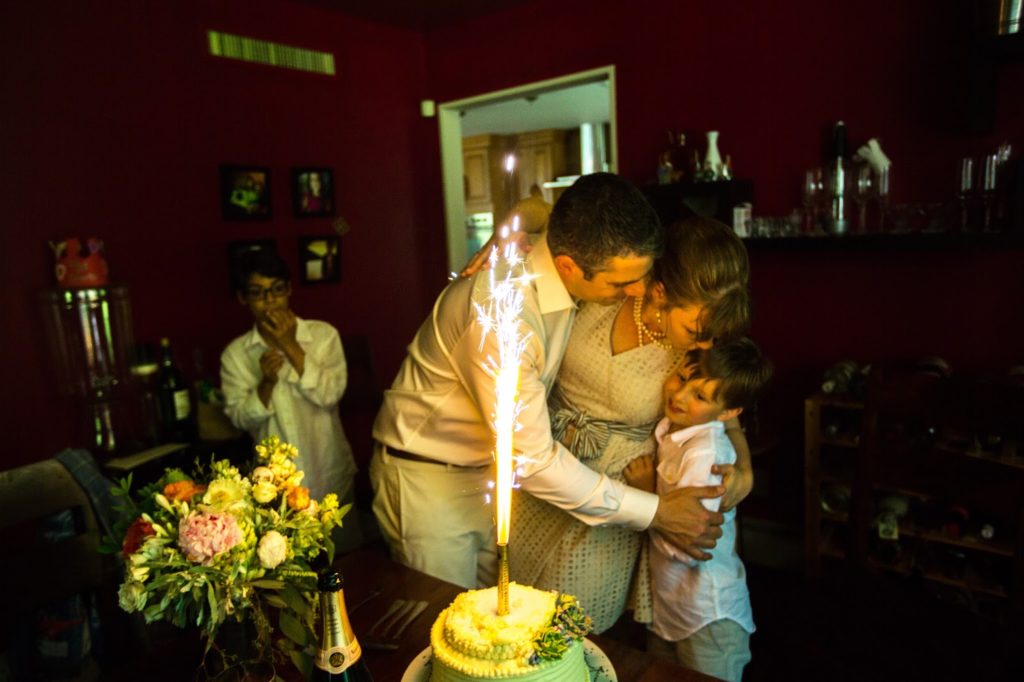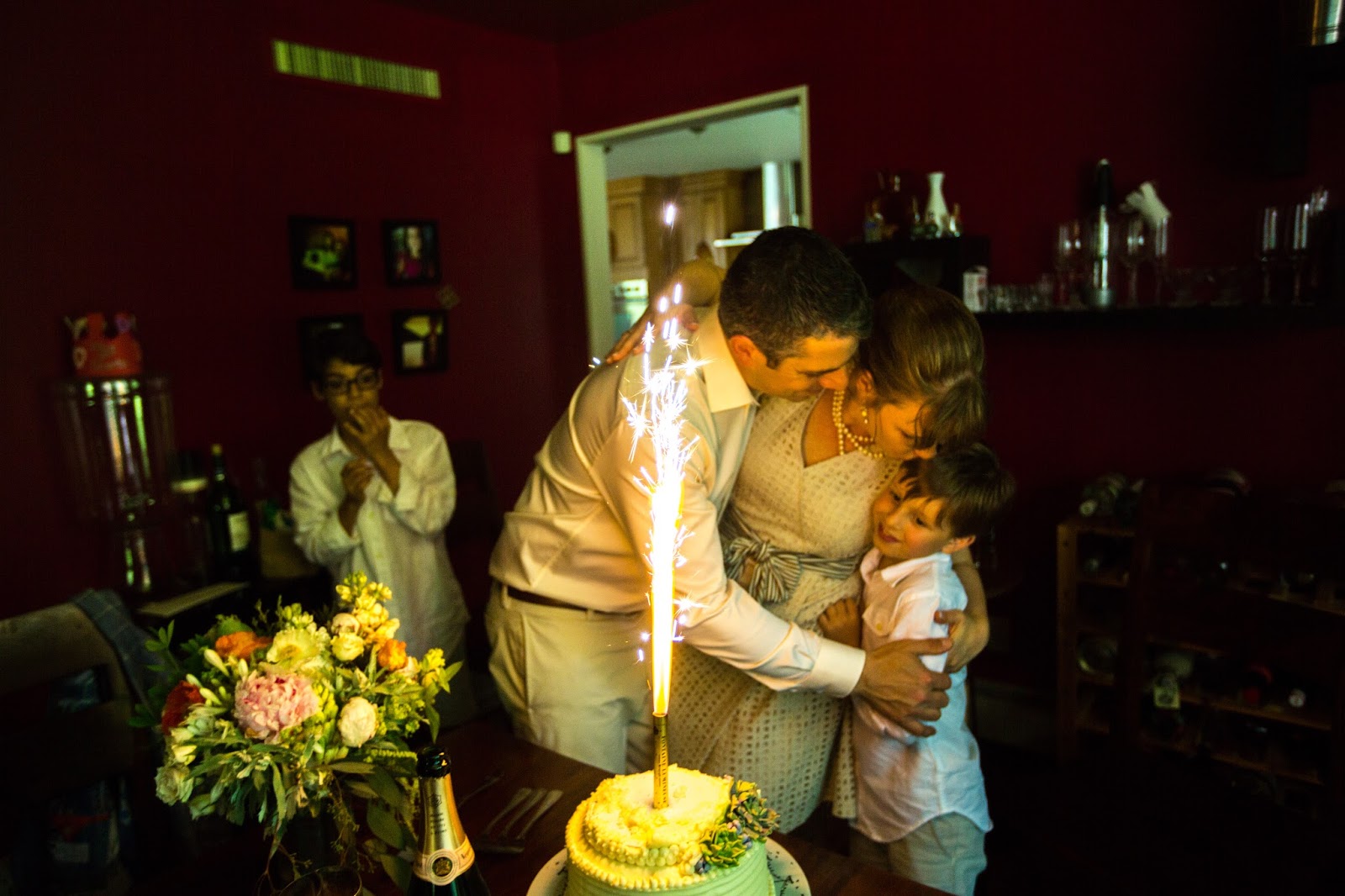 Photographer || Jeremie Barlow Photography
Celebrant || Alisa Tongg Celebrant
Flowers and Garland || Allium Floral Design