Rachael + Ed set their promises in stone at the Mountain Springs Lake Resort on a perfect May day. Their wedding ceremony involved thoughtful physical participation, involved many senses and will not soon be forgotten by their family and friends.
Rachael's Aunts and Uncles who usually play for family weddings, serenaded the guests with a moving performance of "Sunrise, Sunset" as the wedding party processed up the aisle.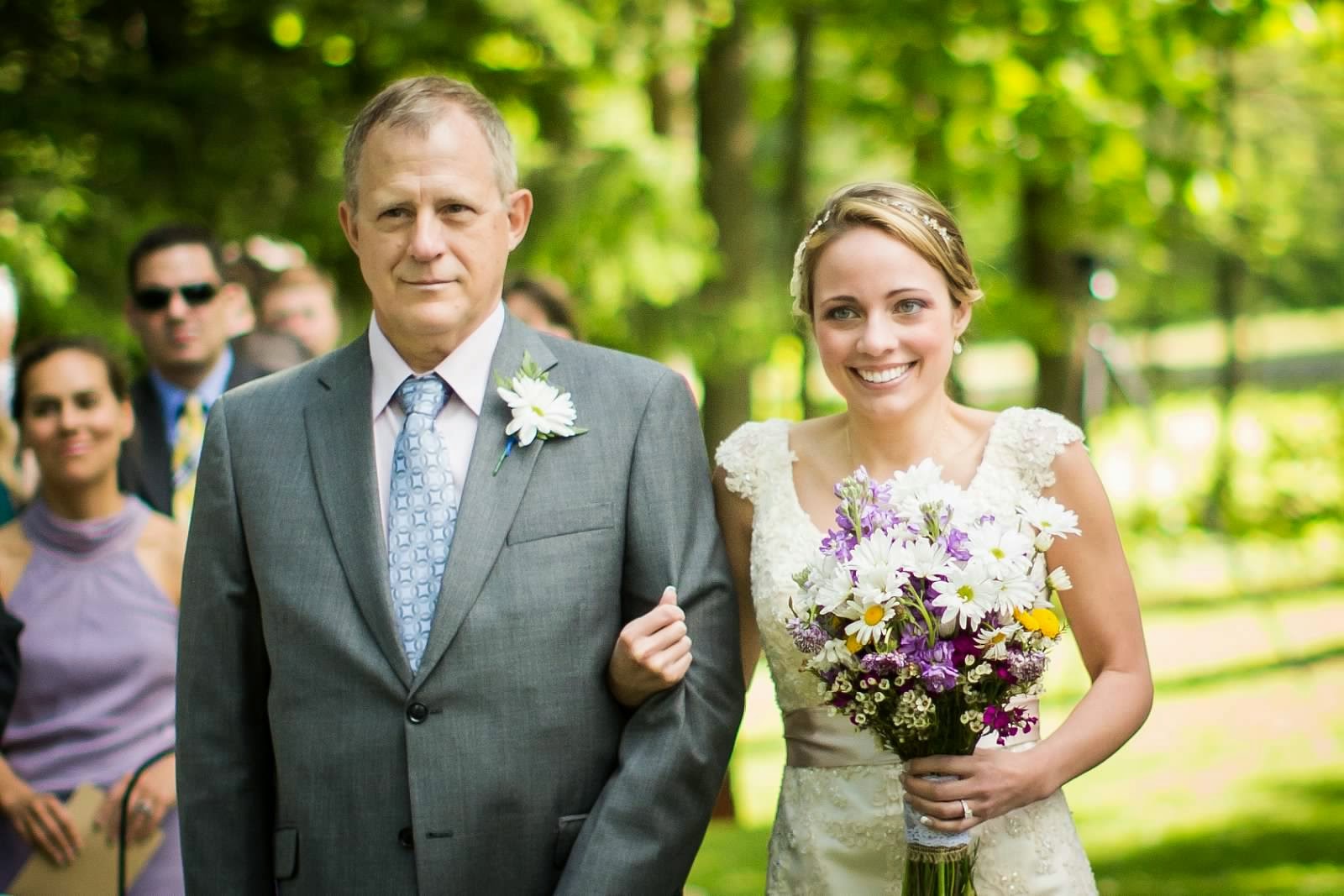 ---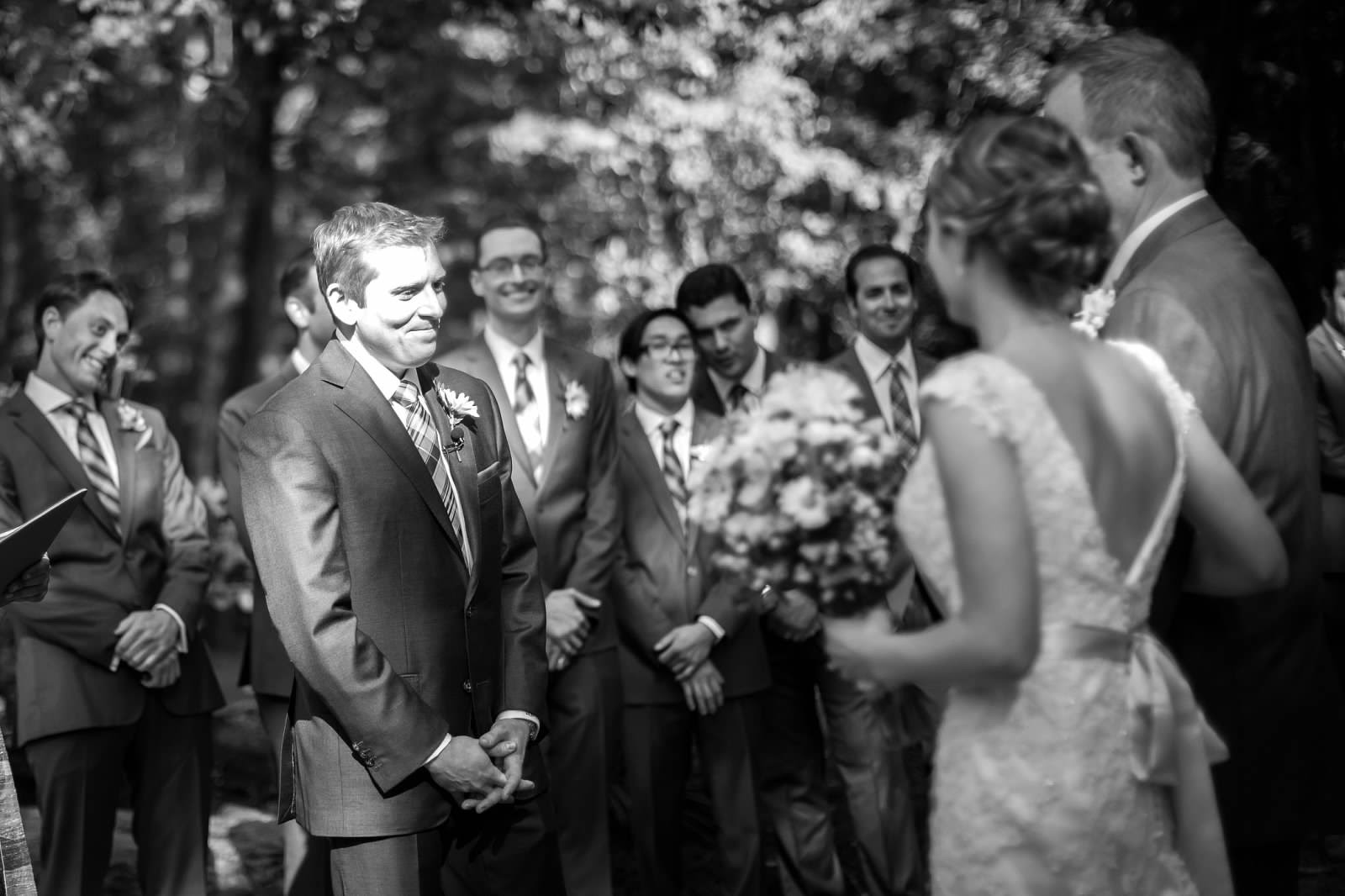 The sun shines on Ed as Rachael arrives.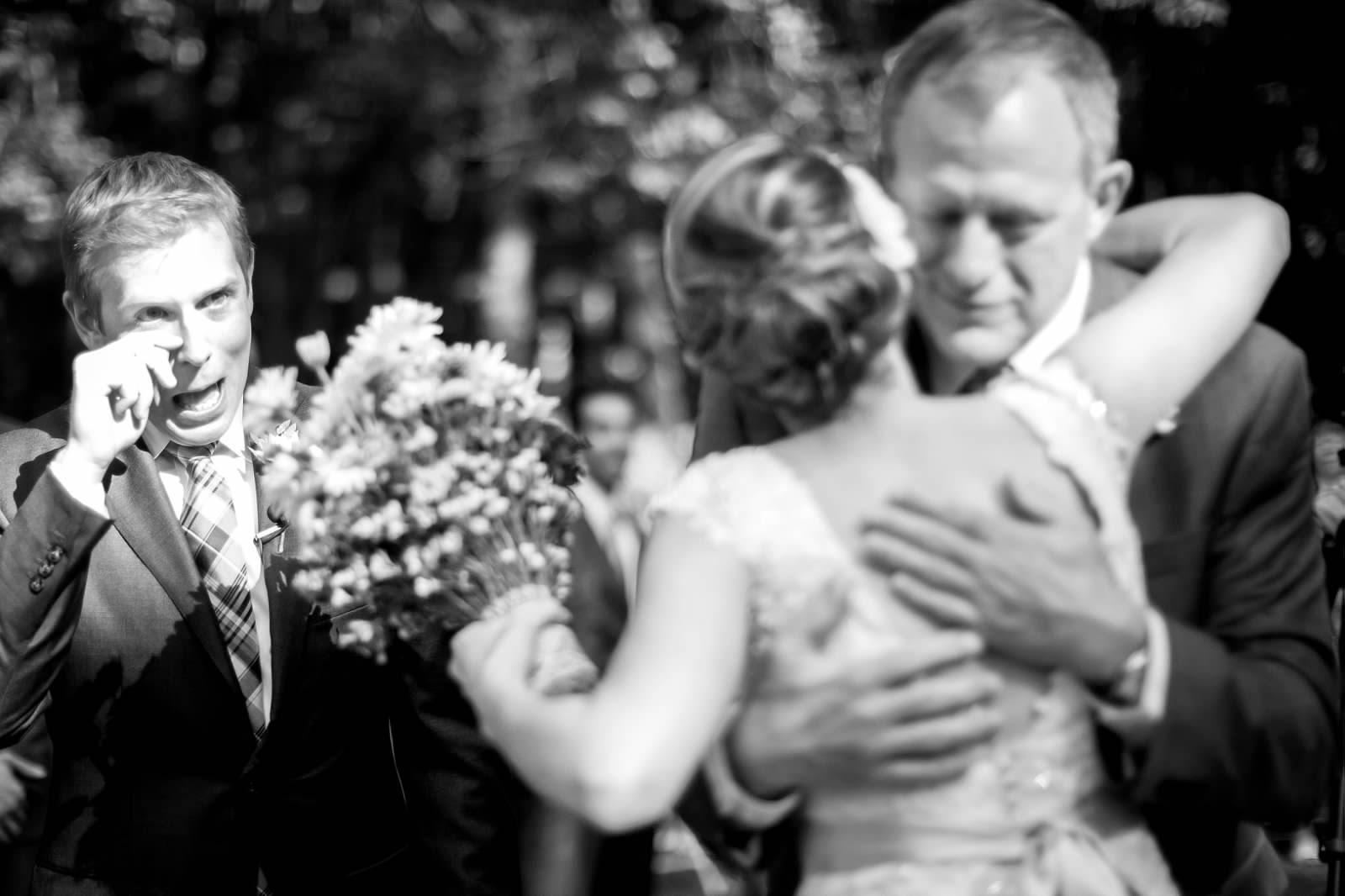 ---
---
"Today two families and a great group of friends are coming together for Rachael and Ed. In this spirit of love and unity, we will now participate in passing the sign of Peace…" Alisa Tongg, Celebrant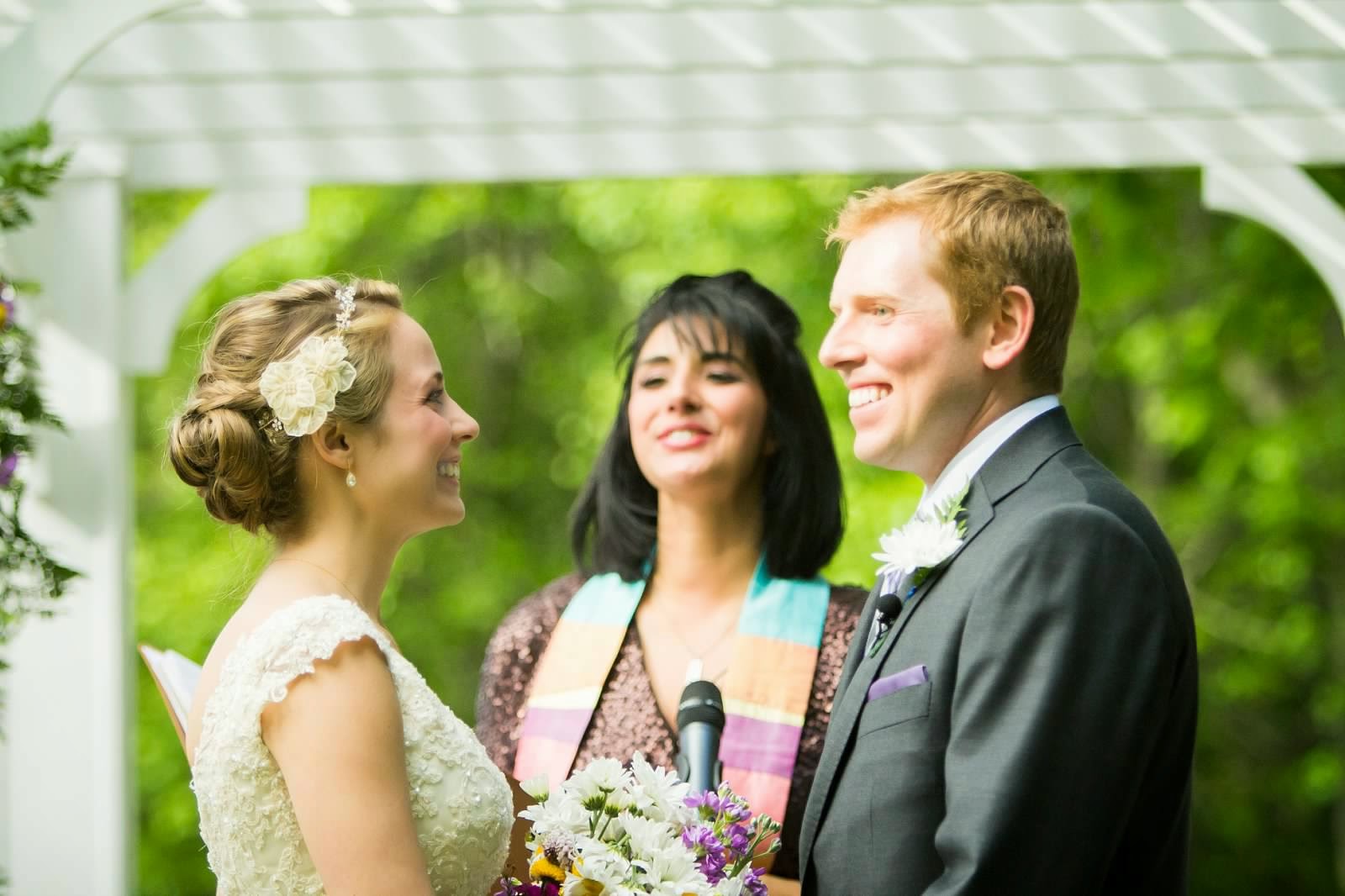 ---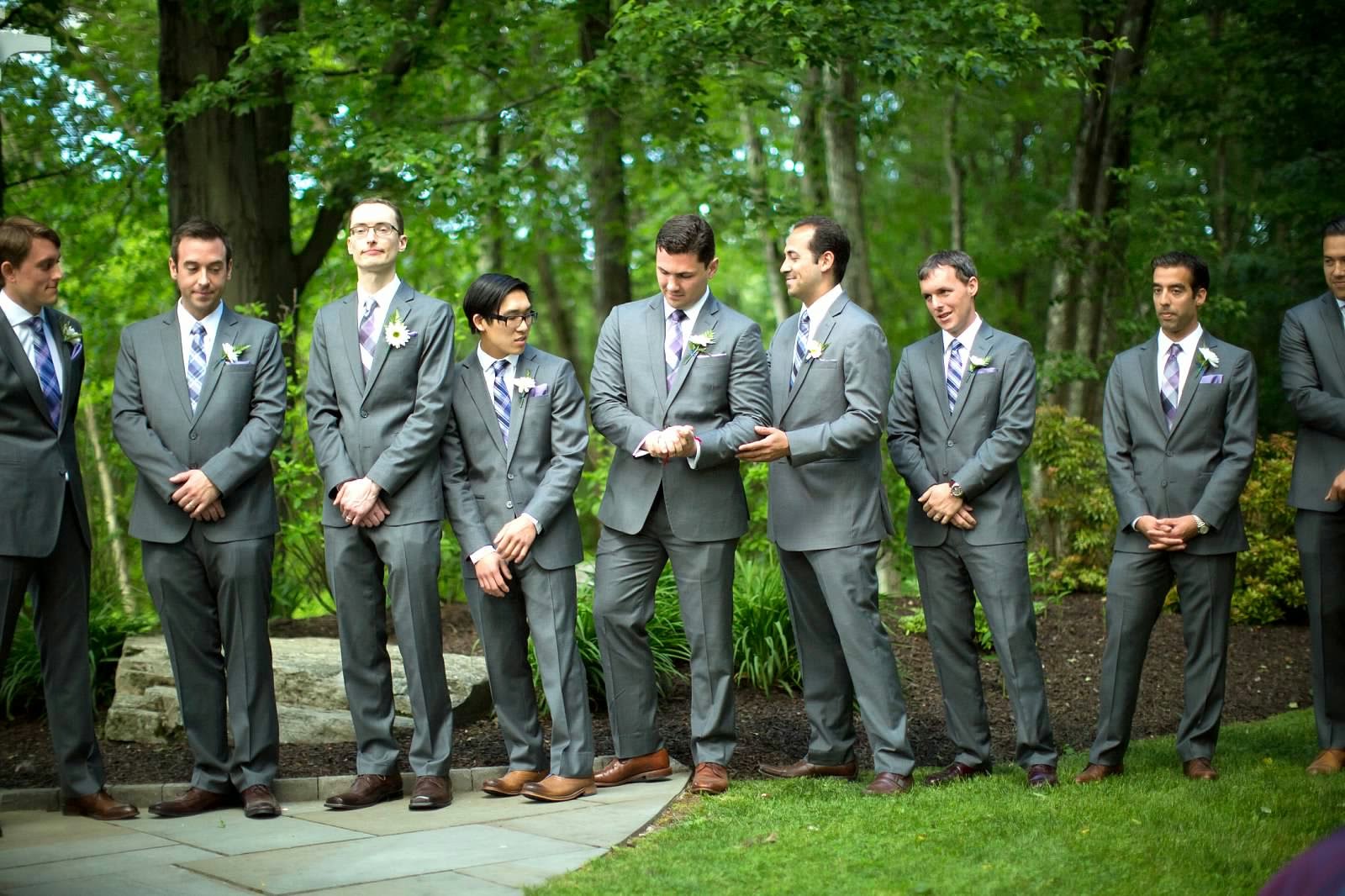 Ring Blessing: Rachael + Ed's rings were passed through the crowd, giving friends a chance to add their own silent prayers, wishes, hopes and dreams for the couple and their marriage, before the couple exchanged them later in the service.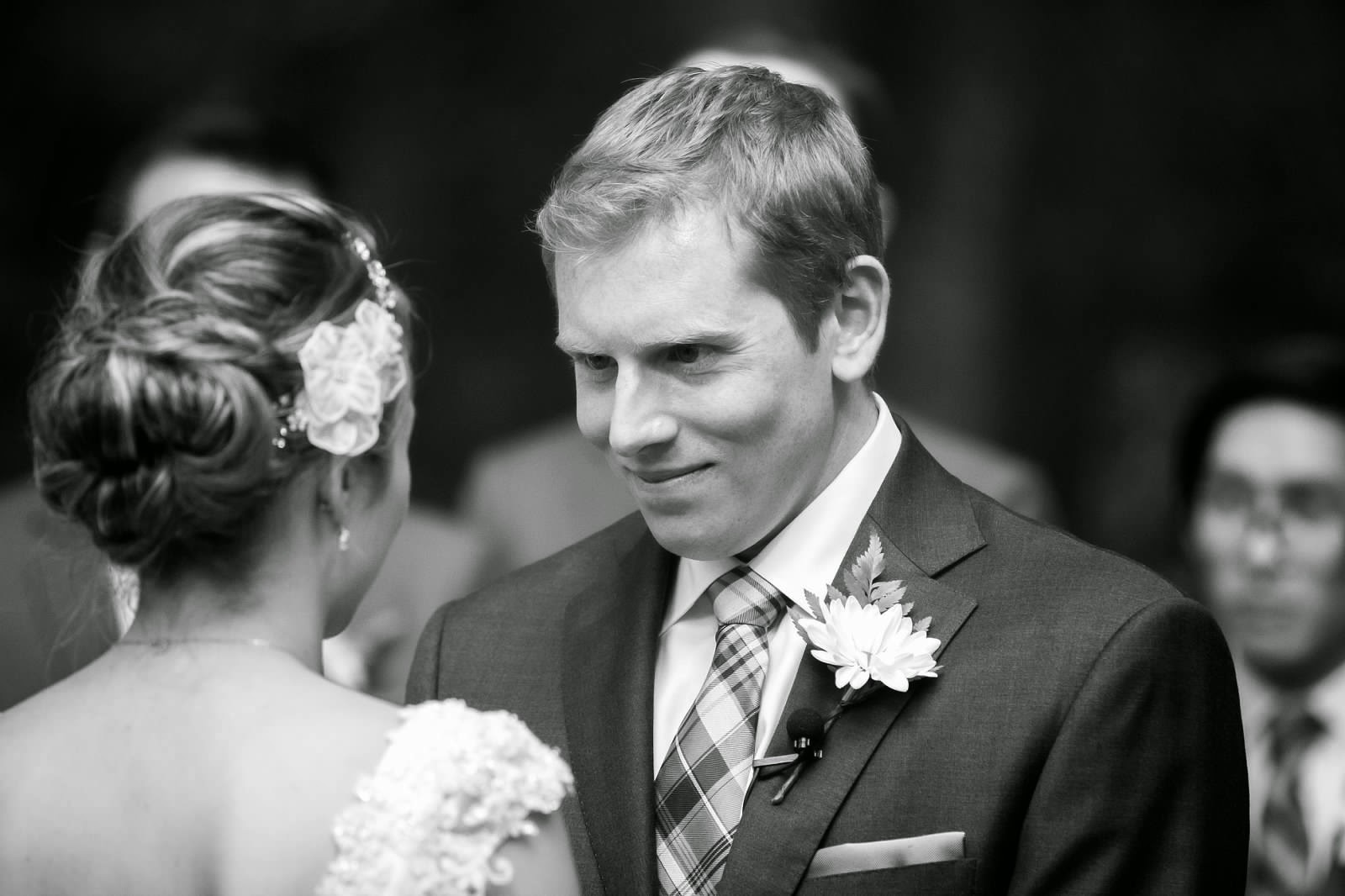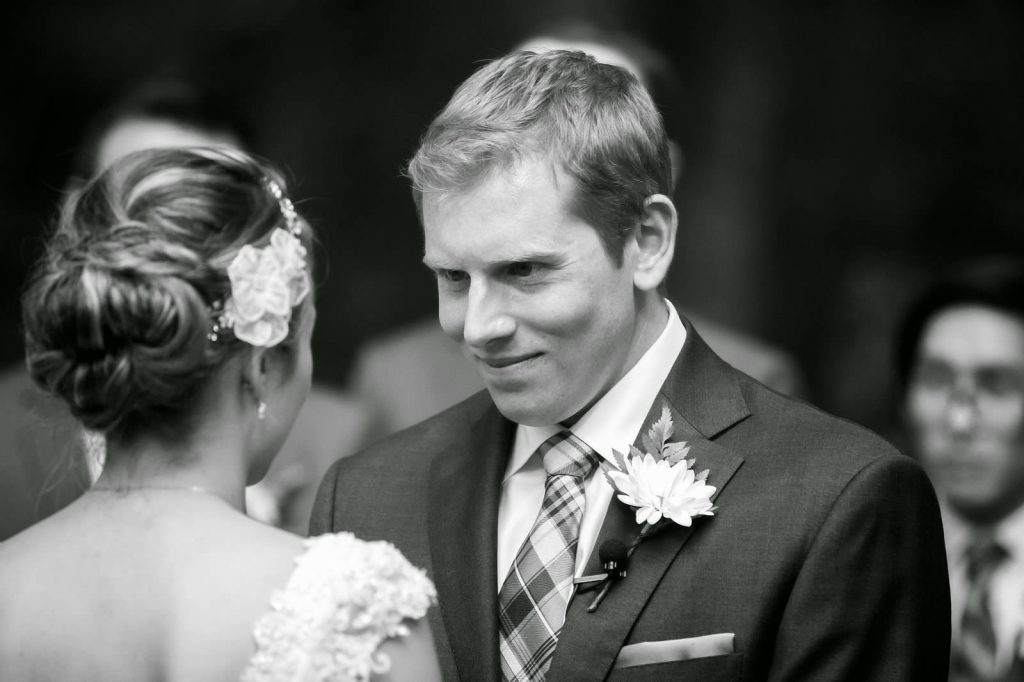 "This is the man whose generous heart and quick wit never fail to bring laughter to those around him wherever he goes." Alisa Tongg, Celebrant
Ed proposed to Rachael at the foot of a bridge in Central Park (his groomsman Pat was hiding in the bushes taking pictures). To honor their love story, they brought a stone from that same spot to be used as an oathing stone during their ceremony. The Celts had a custom when making agreements, they believed that words spoken near stones would get set into them, therefore making agreements more binding. When Ed and Rachael exchanged vows, they placed their hands on their oathing stone, setting their promises directly into it.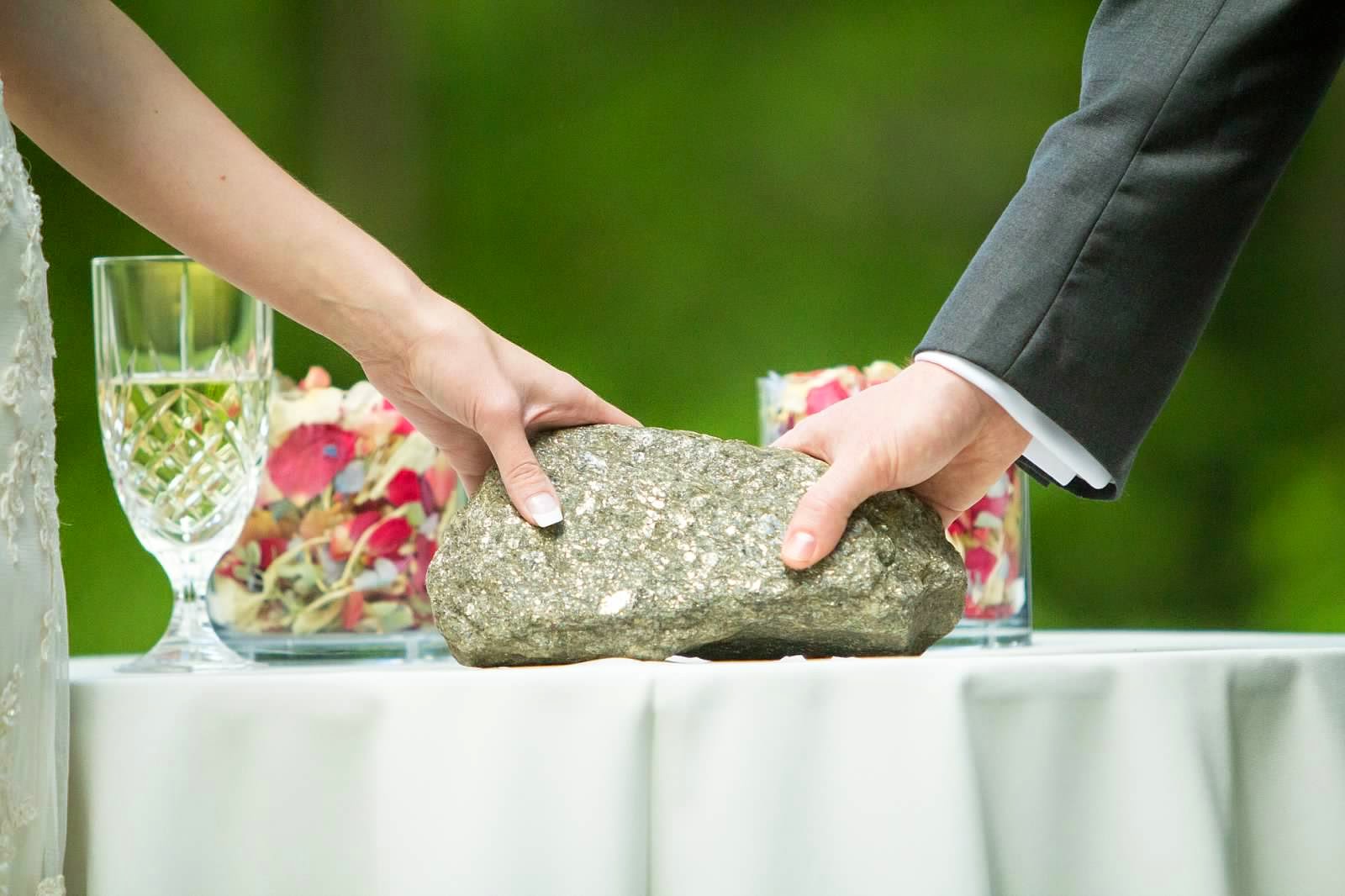 ---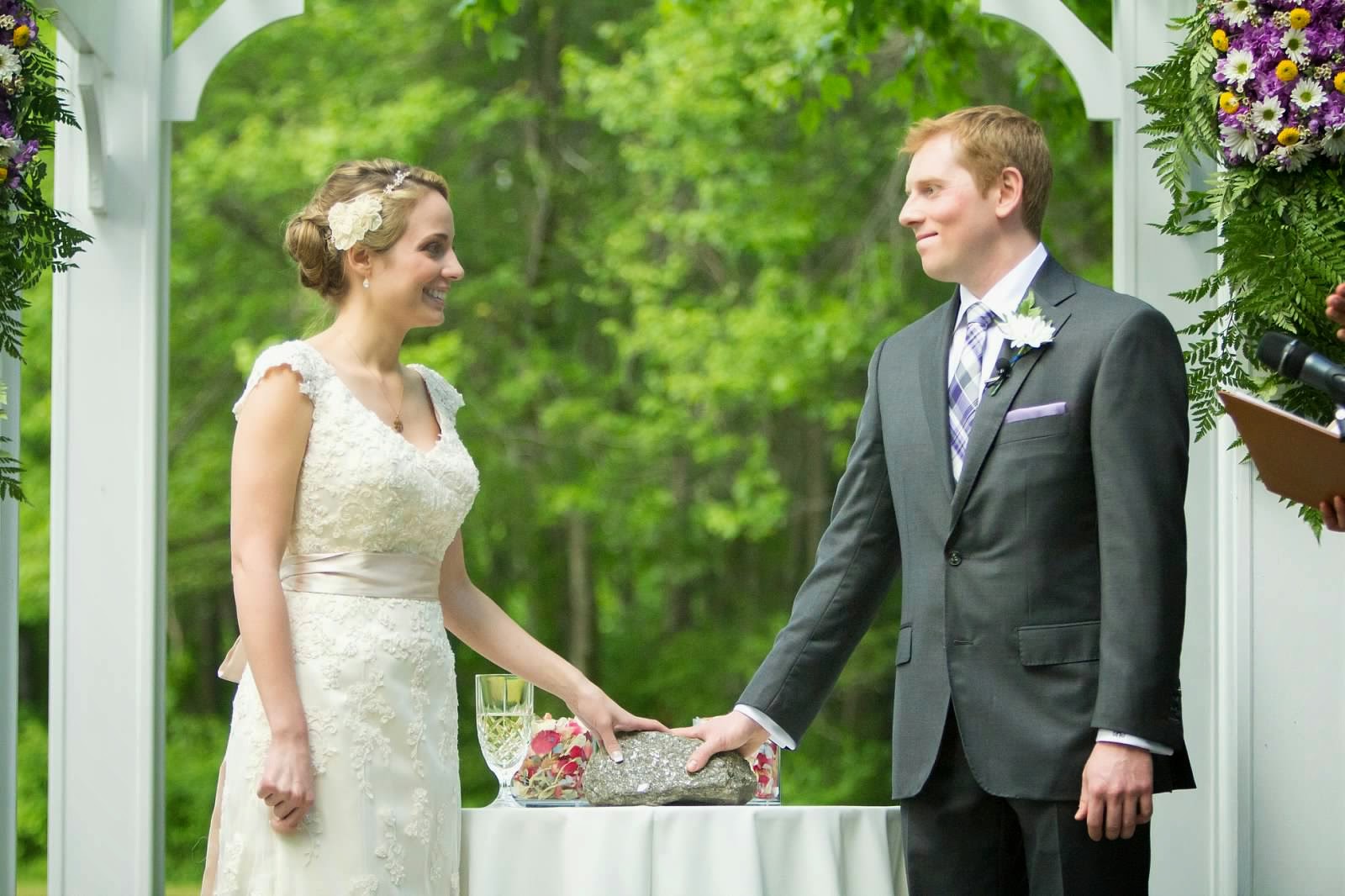 Rachael and Ed set their promises in this oathing stone harvested from Central Park, from the foot of the bridge where they got engaged.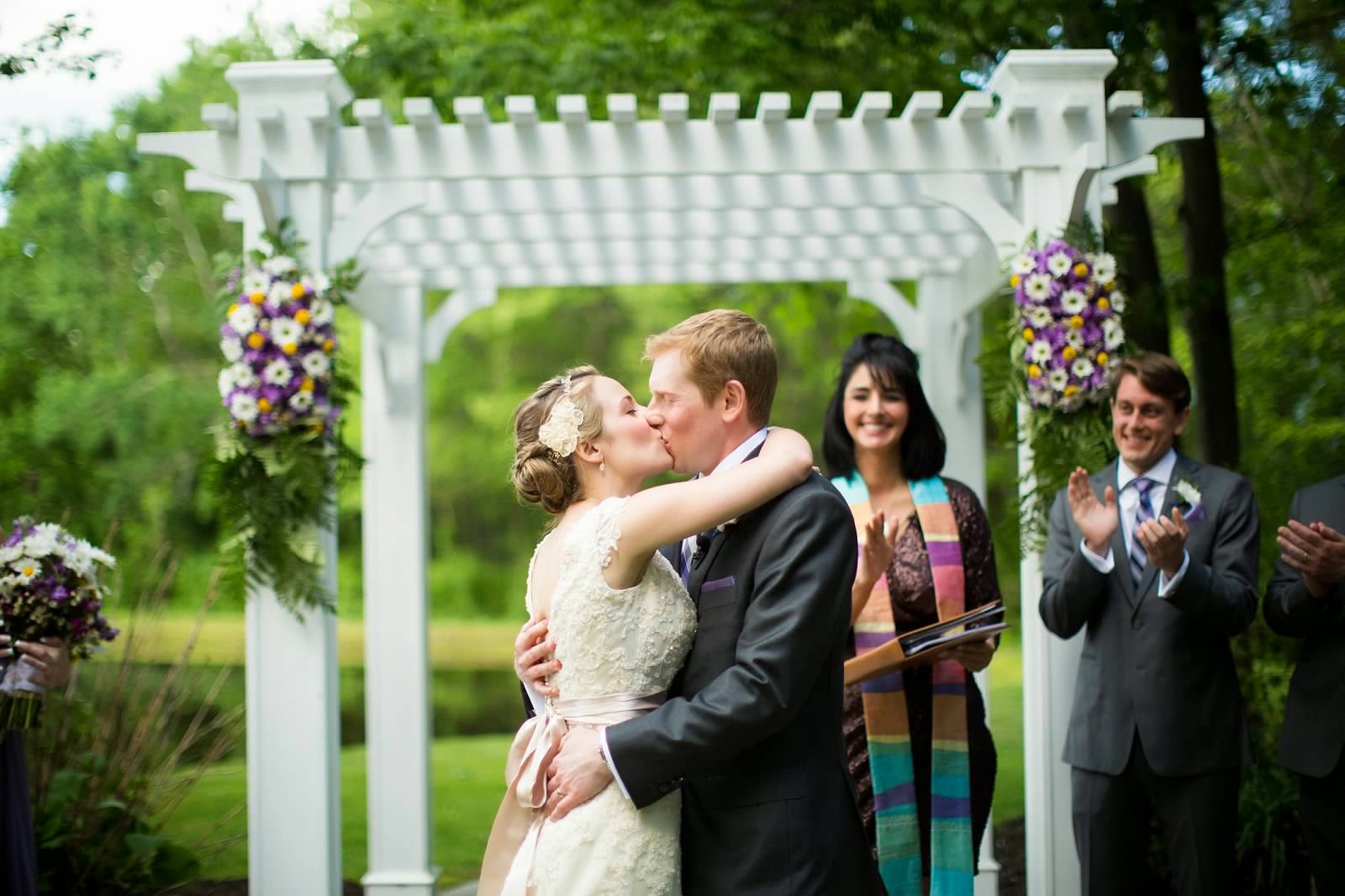 After Ed and Rachael's first kiss, they finished their ceremony with my Seven Steps into the Sunset, that's where seven friends each bestow a blessing upon the couple as the couple takes symbolic steps back down the aisle. For this couple, who were surrounded by the most supportive and loving family and friends, this was a particularly beautiful moment to behold. When I asked Ed what his hopes were for the future, he said, "we hope to have a strong family and strong marriage. We're looking forward to the next part of our journey as our love continues to grow…"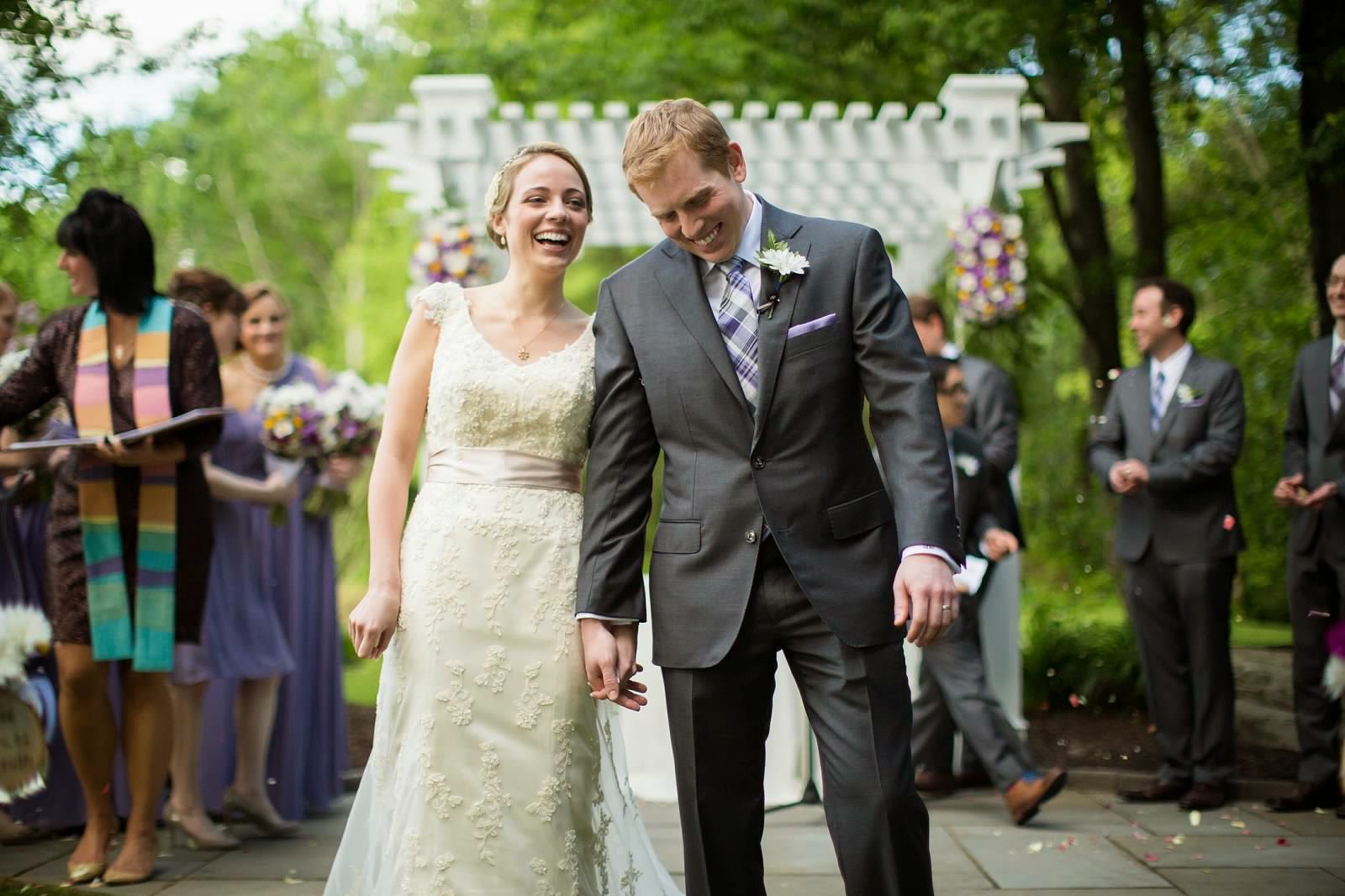 ---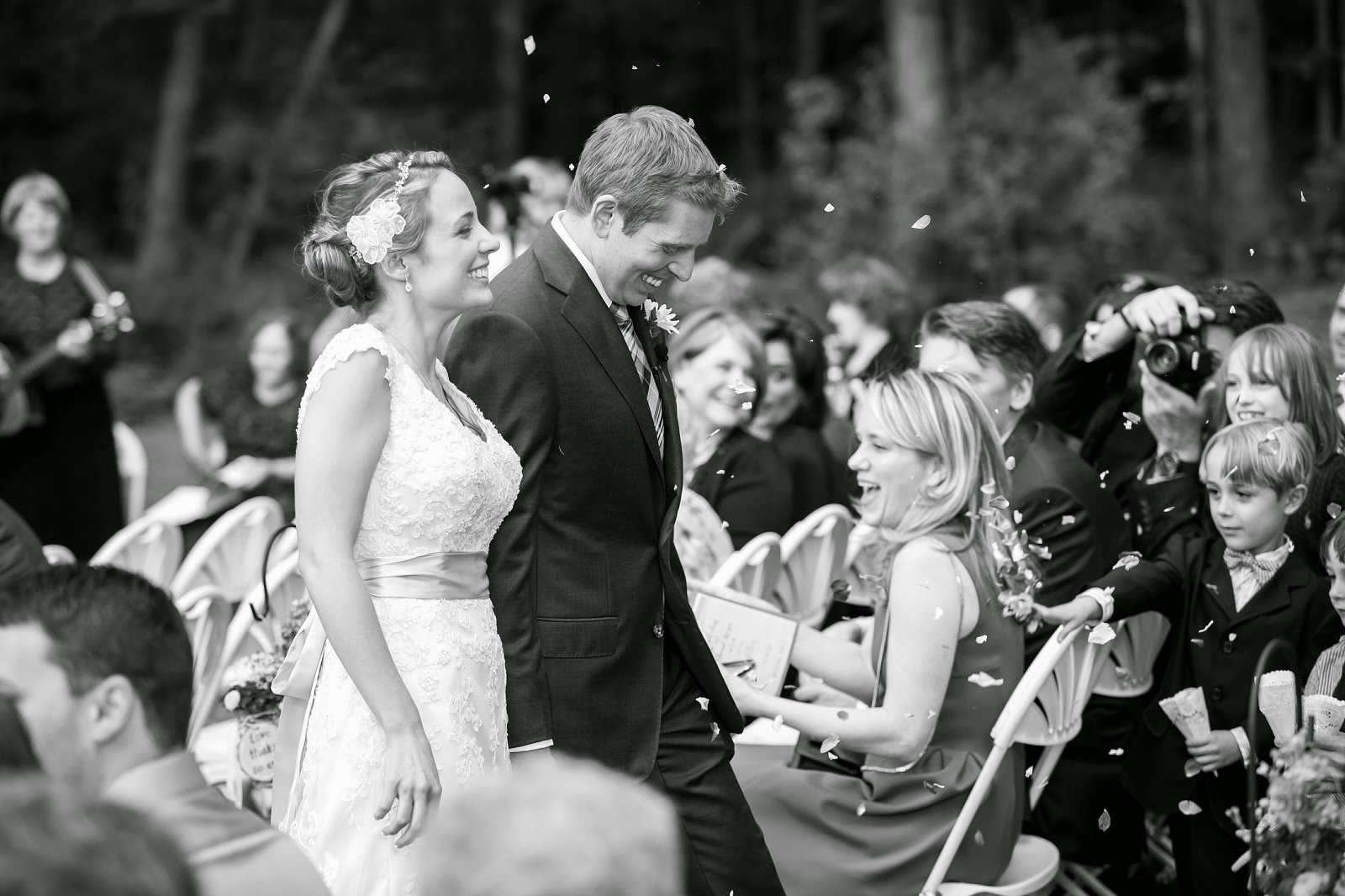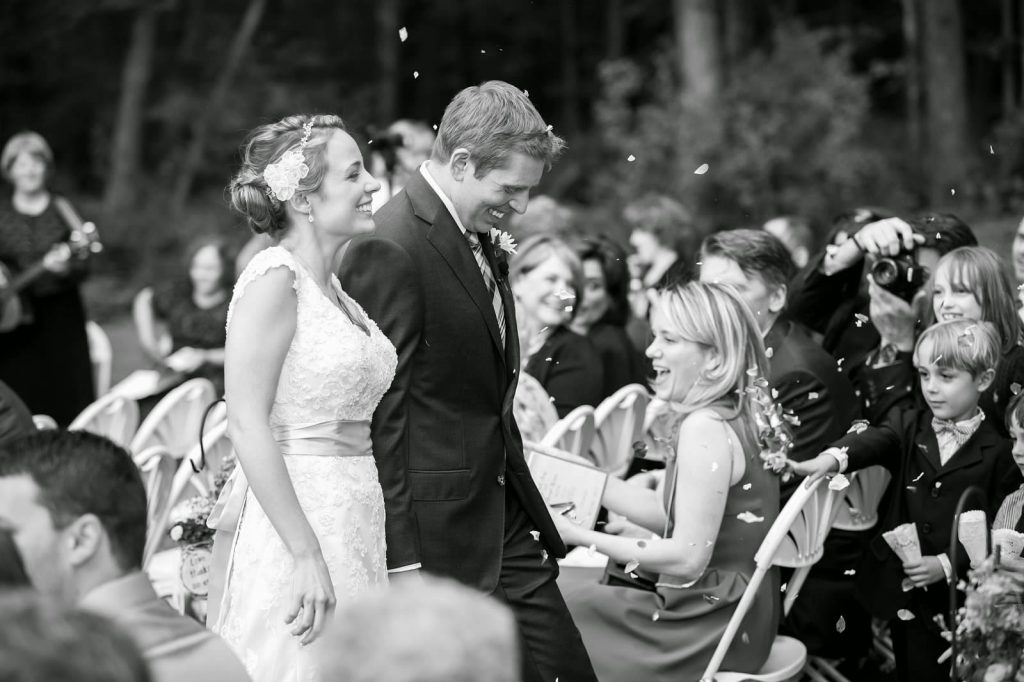 "May you choose to see beauty in the world and find the courage in your partnership to pursue your dreams together."-Alisa Tongg, Celebrant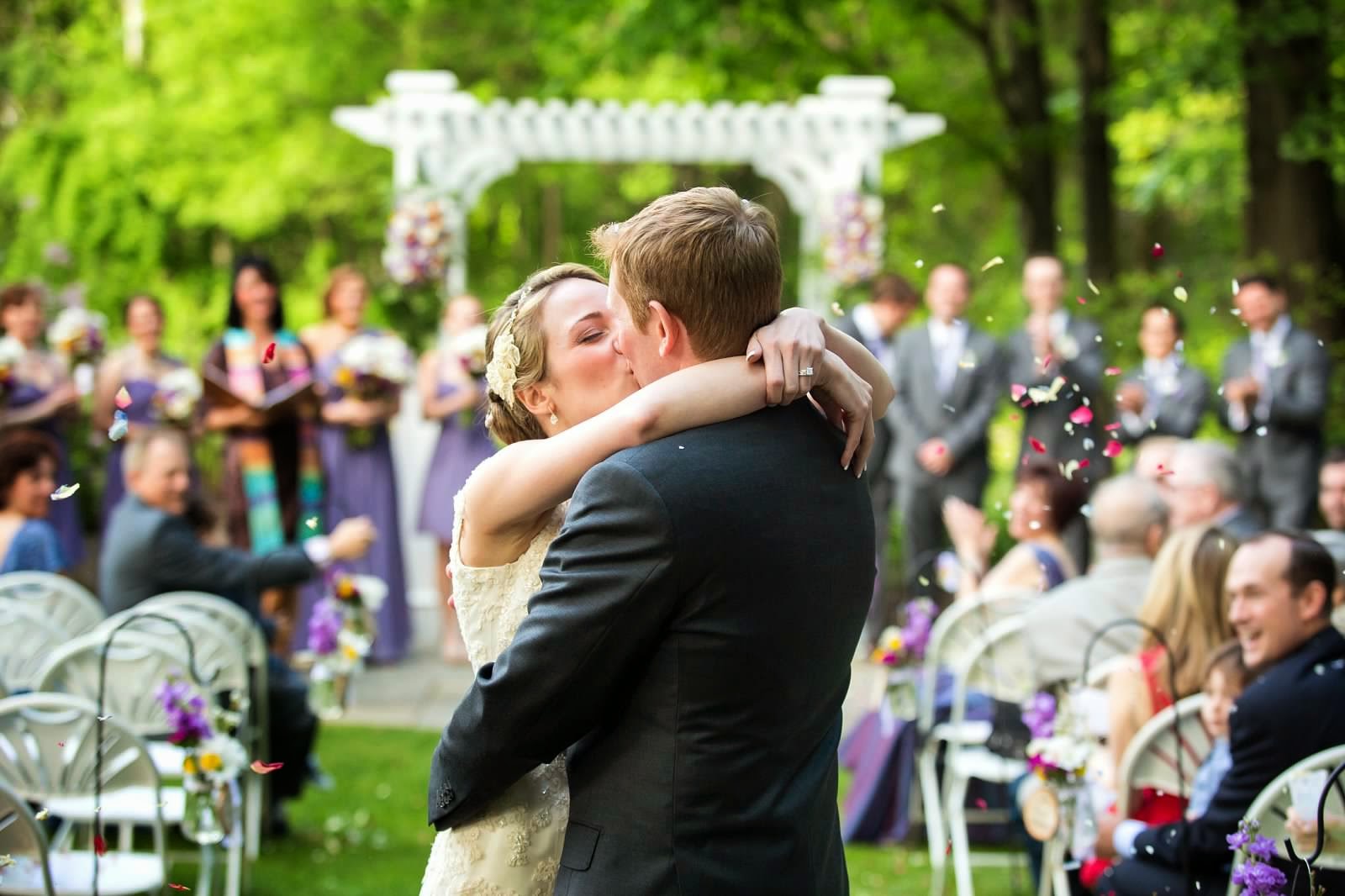 These beautiful and soulful moments were captured by none other than the talented Jessica DeLorenzo of DeLorenzo Photography