Last year Linda and Jeremy, two young doctors, tied the knot in a festive vintage Oktoberfest-themed celebration at Friedman Farms a beautiful Pennsylvania horse farm. They did so in such a way that was authentic to themselves and their story, I have not been able to stop thinking about them. Their pictures turned out breathtakingly as you would expect nothing less from With Love & Embers. Green Wedding Shoes published their story here.
Jeremy and Linda have just celebrated their first anniversary, and I wanted to share some of the things that made their ceremony truly remarkable.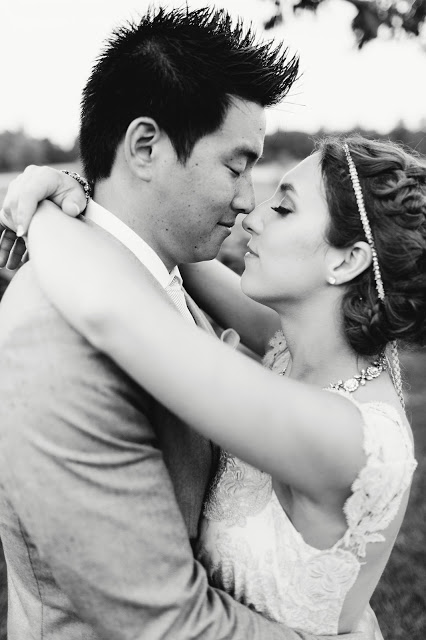 Linda says she fell in love with Jeremy the first month they started dating. He was unlike any person she had ever met. And she knew she wanted to be with him forever after college while they were living in separate cities. "We lived apart for three years, Jeremy lived in Philadelphia and I lived in New York City," Linda remembers. "We were both incredibly busy and I remember thinking that being apart was so incredibly hard that I never wanted to do it again."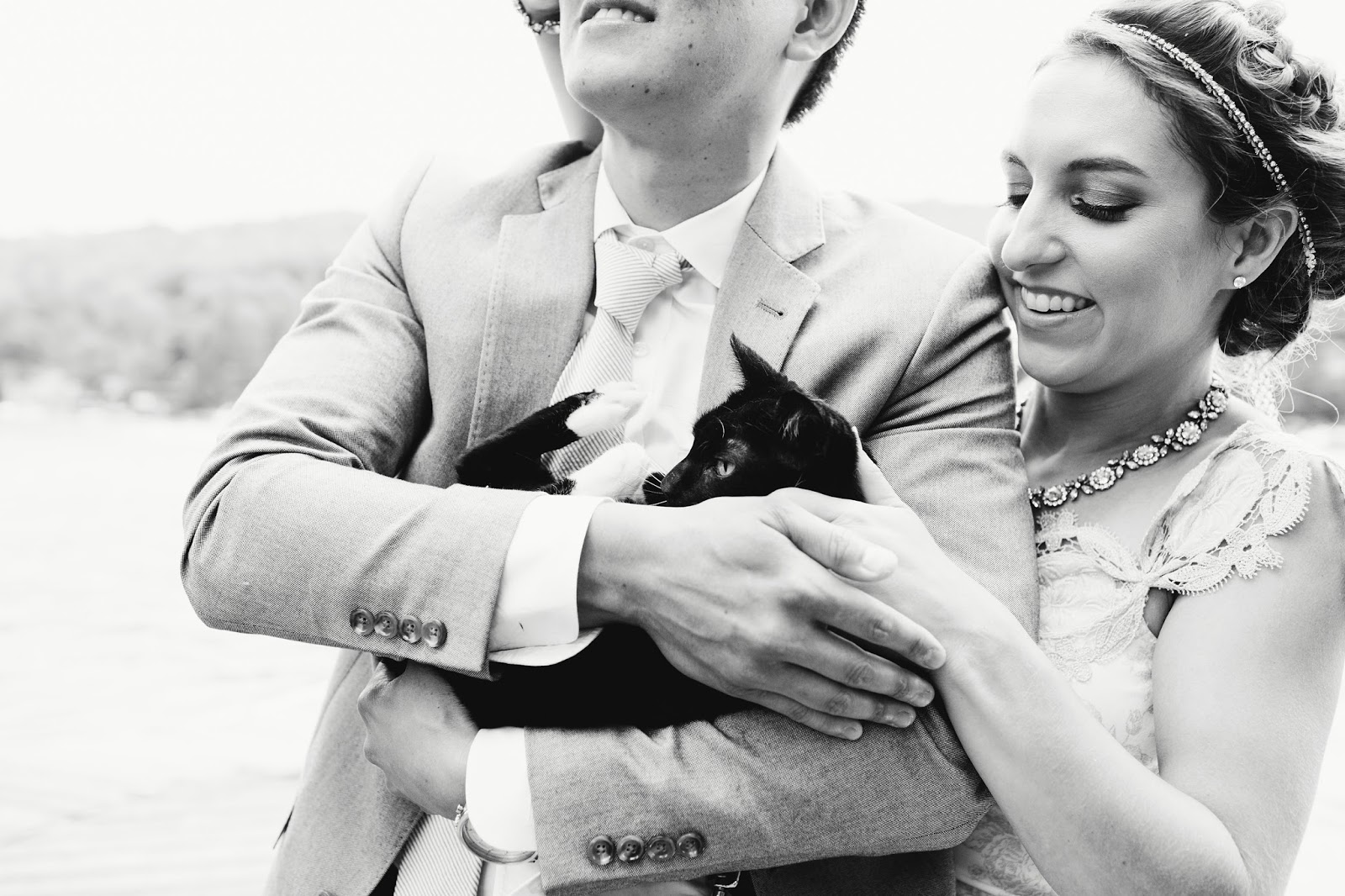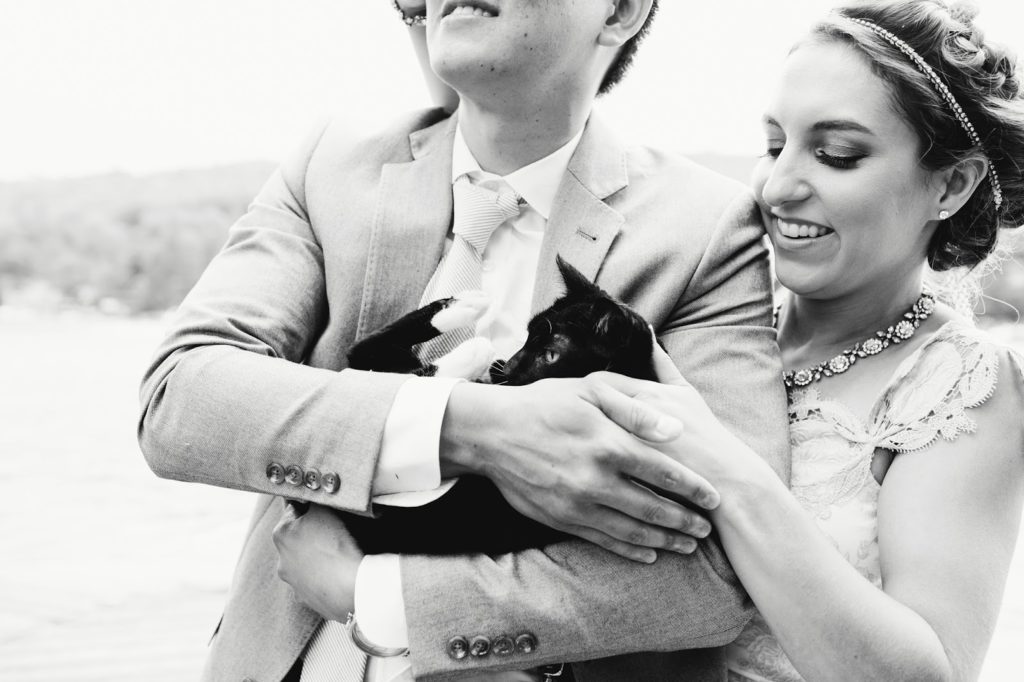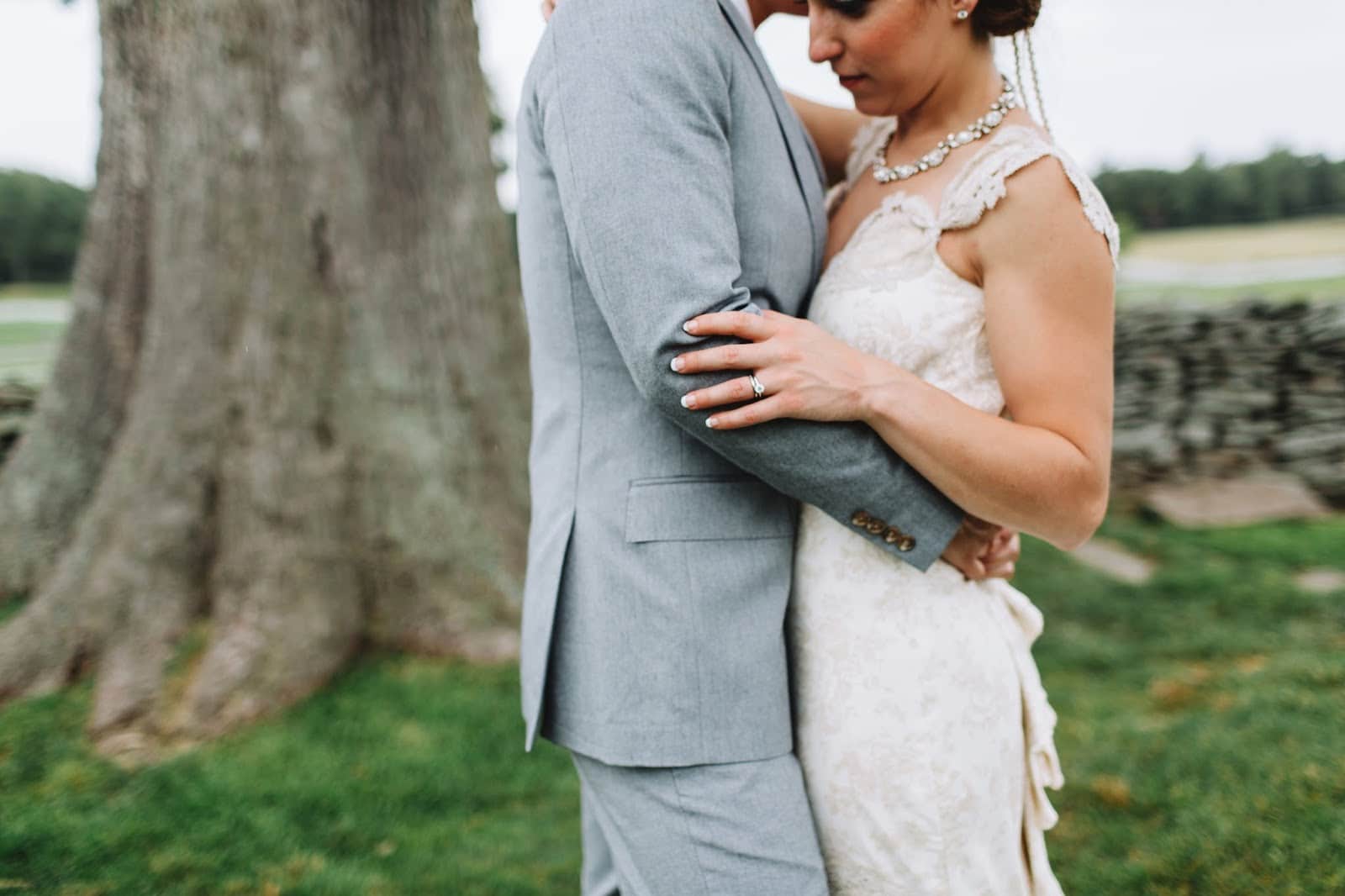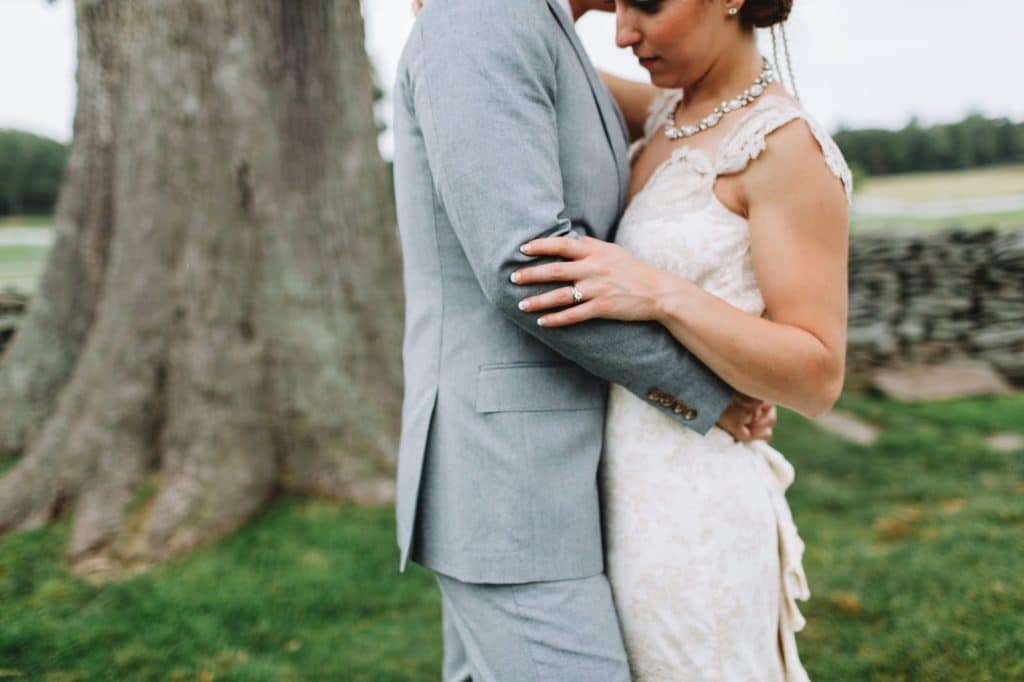 On why they went with the Oktoberfest theme…Linda says, "few people know the history of Oktoberfest but it is in fact a celebration of the King and Queen of Bavaria's wedding anniversary in which they invited all of Bavaria to celebrate their marriage each year. Jeremy and I got engaged at Oktoberfest and I always found the idea behind the celebration very representative of us in the way that we are always inclusive in our celebrations."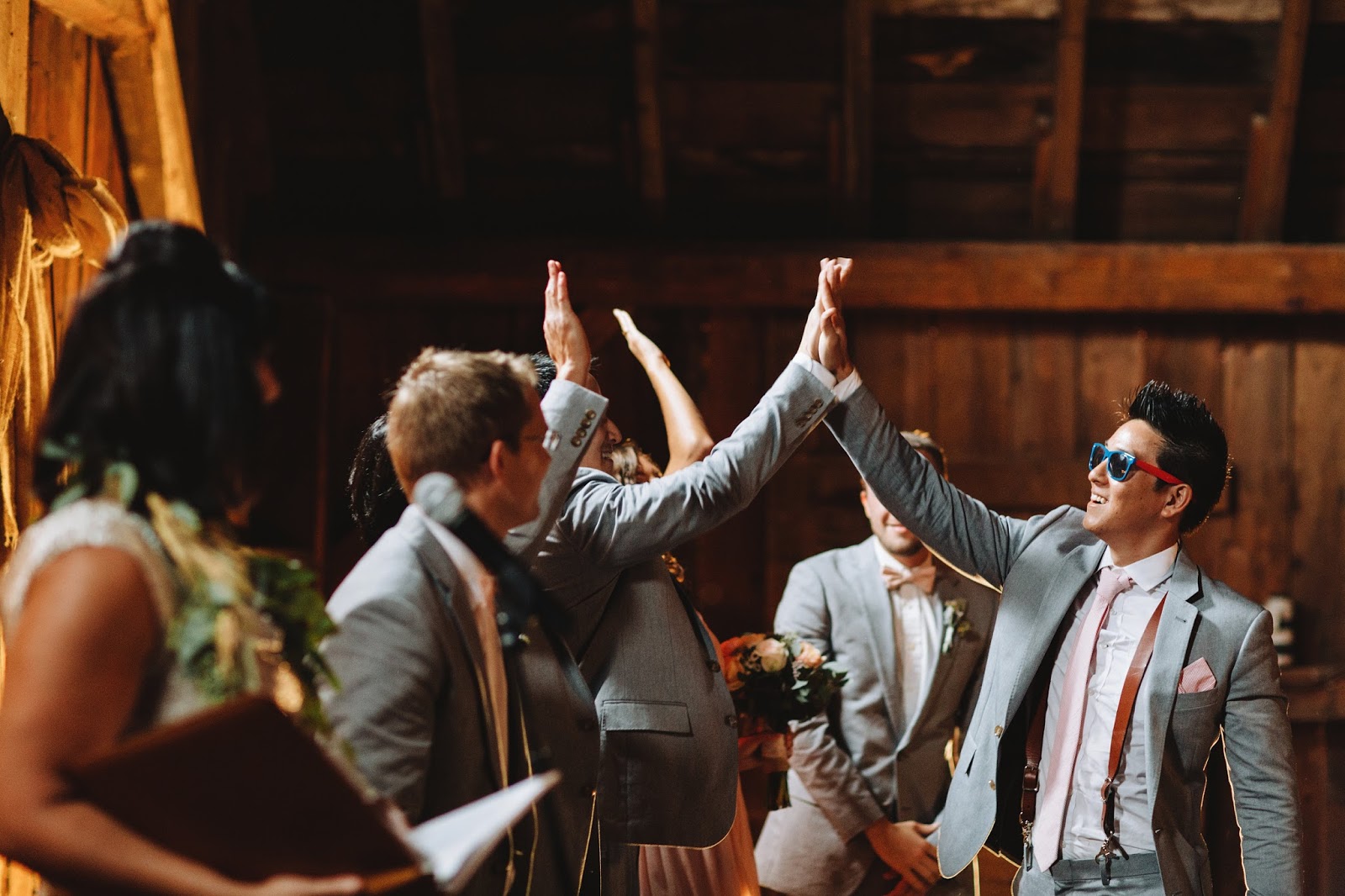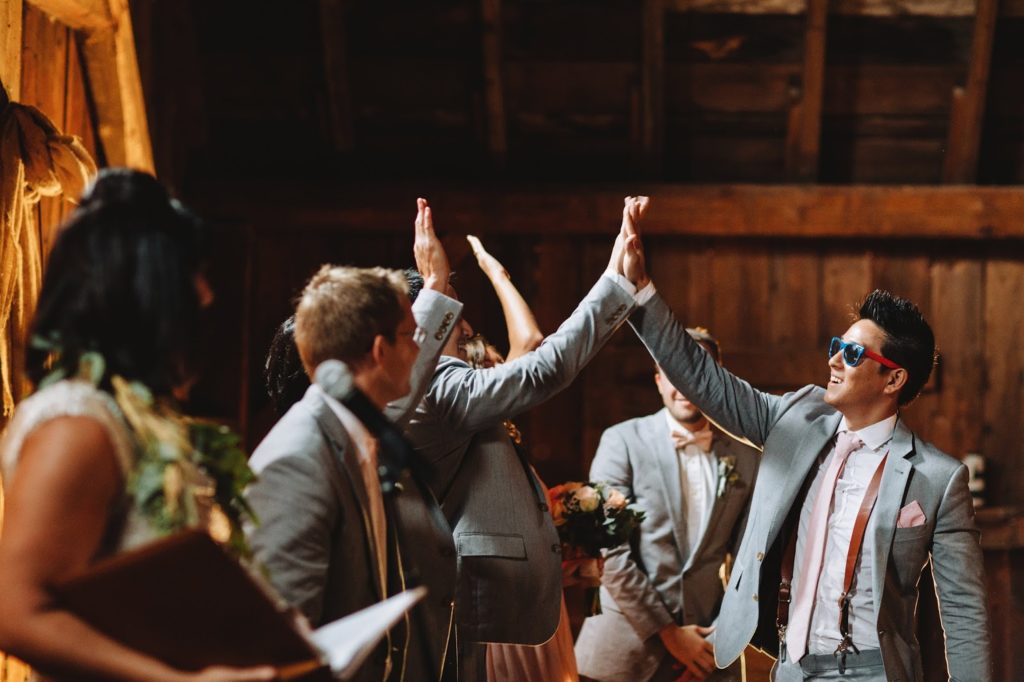 Jeremy entered to "Final Countdown" and gave each of his groomsmen a high five as he entered the ceremony space.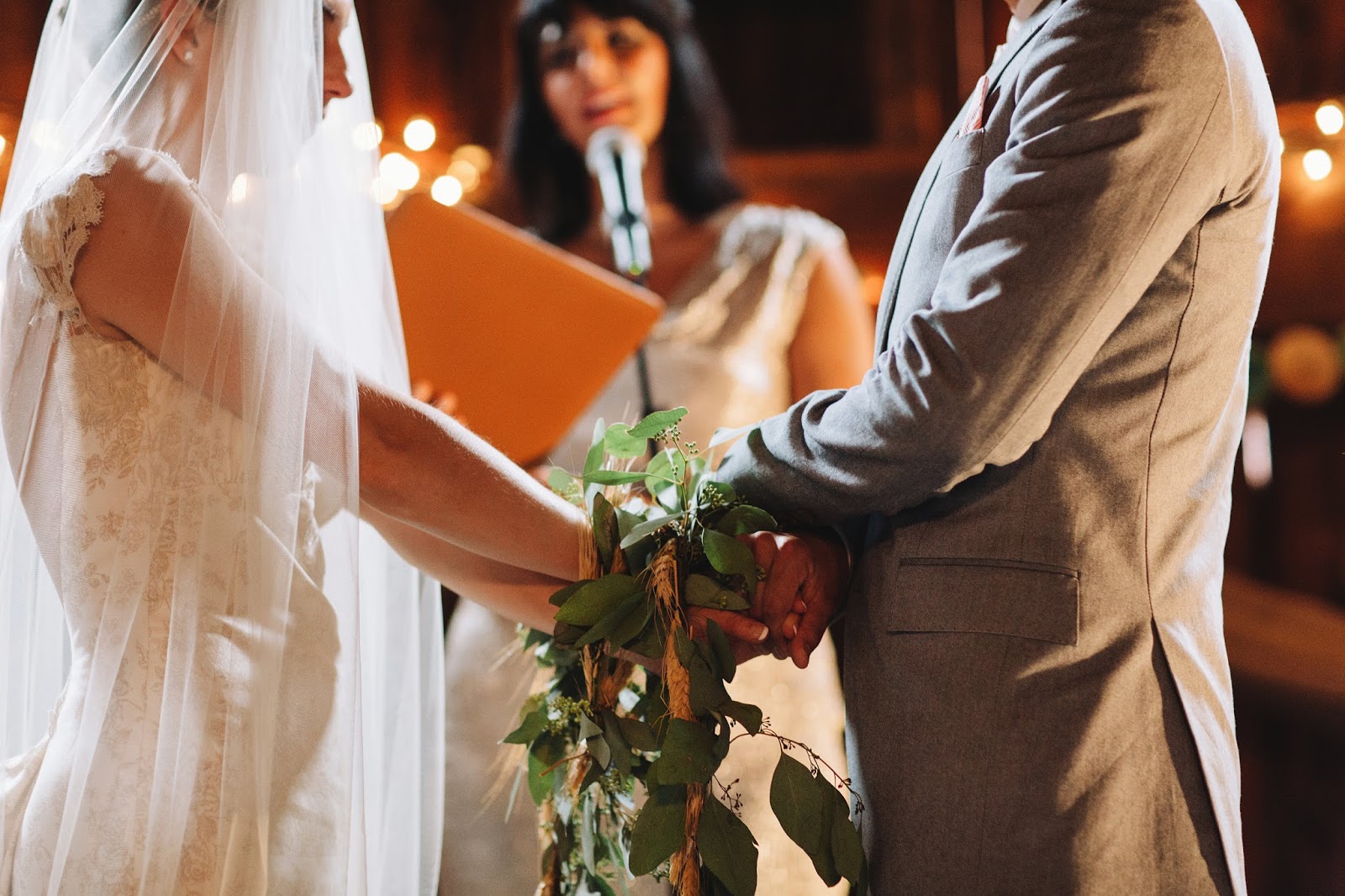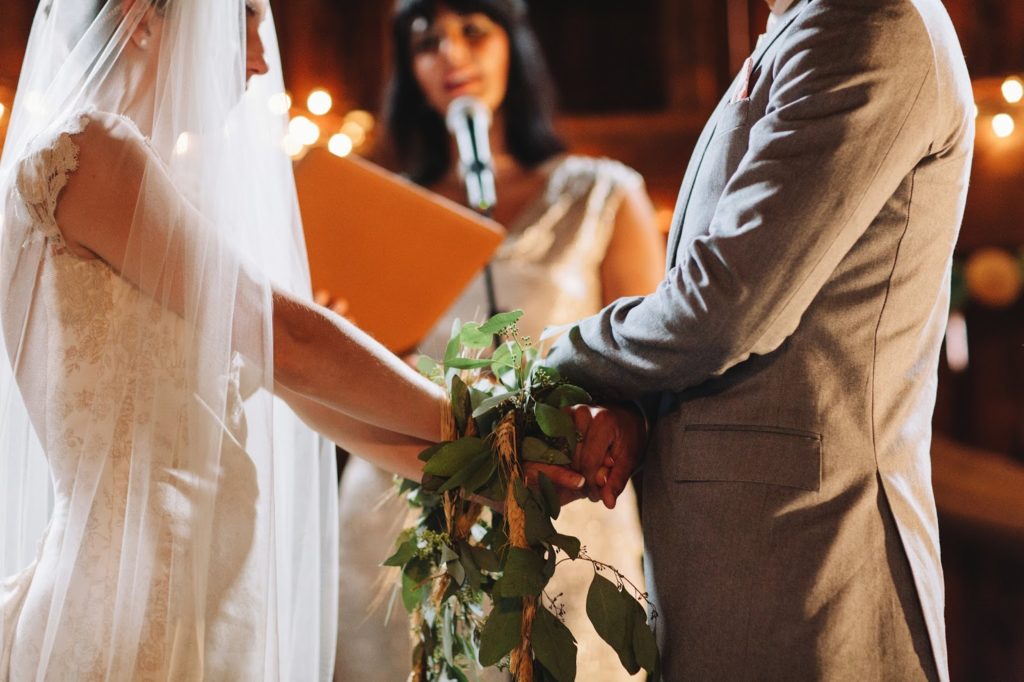 After being apart for so long, Linda and Jeremy, looked forward to having their hands fasted together with this garland made of greens and wheat–grains long associated with home and prosperity.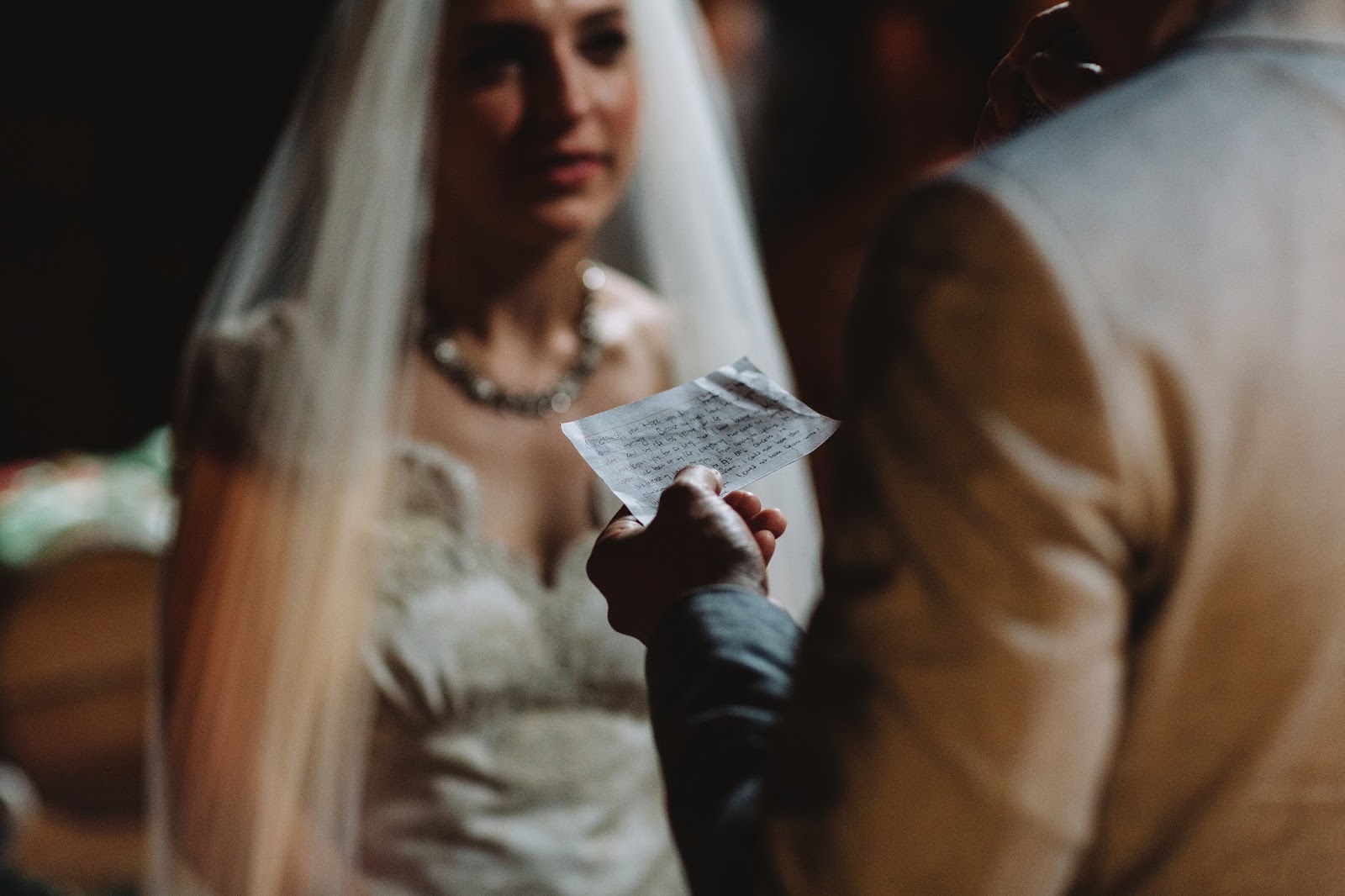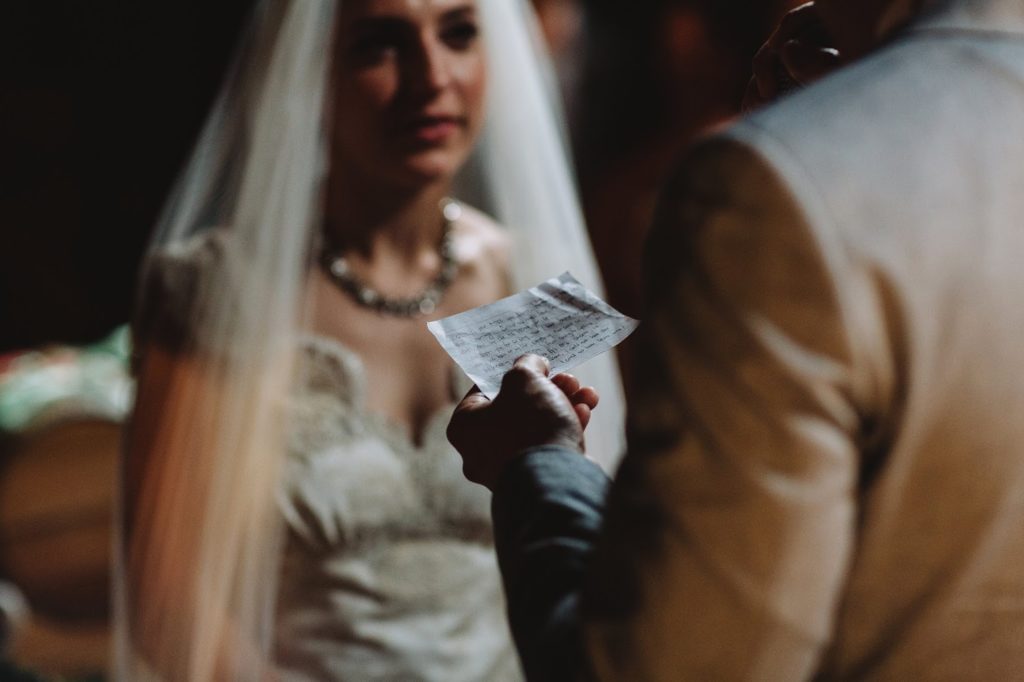 "She's beautiful inside and out, strong and athletic, inquisitive and passionate. A loyal friend and companion, these are the hands that make you feel incredibly loved and cared for and are always there to support you when you need a lift."–Alisa Tongg, Celebrant
Ceremonial Das Anzapfen
Linda and Jeremy Tap a Keg! The Crowd cheers, "Das Anzapfen!"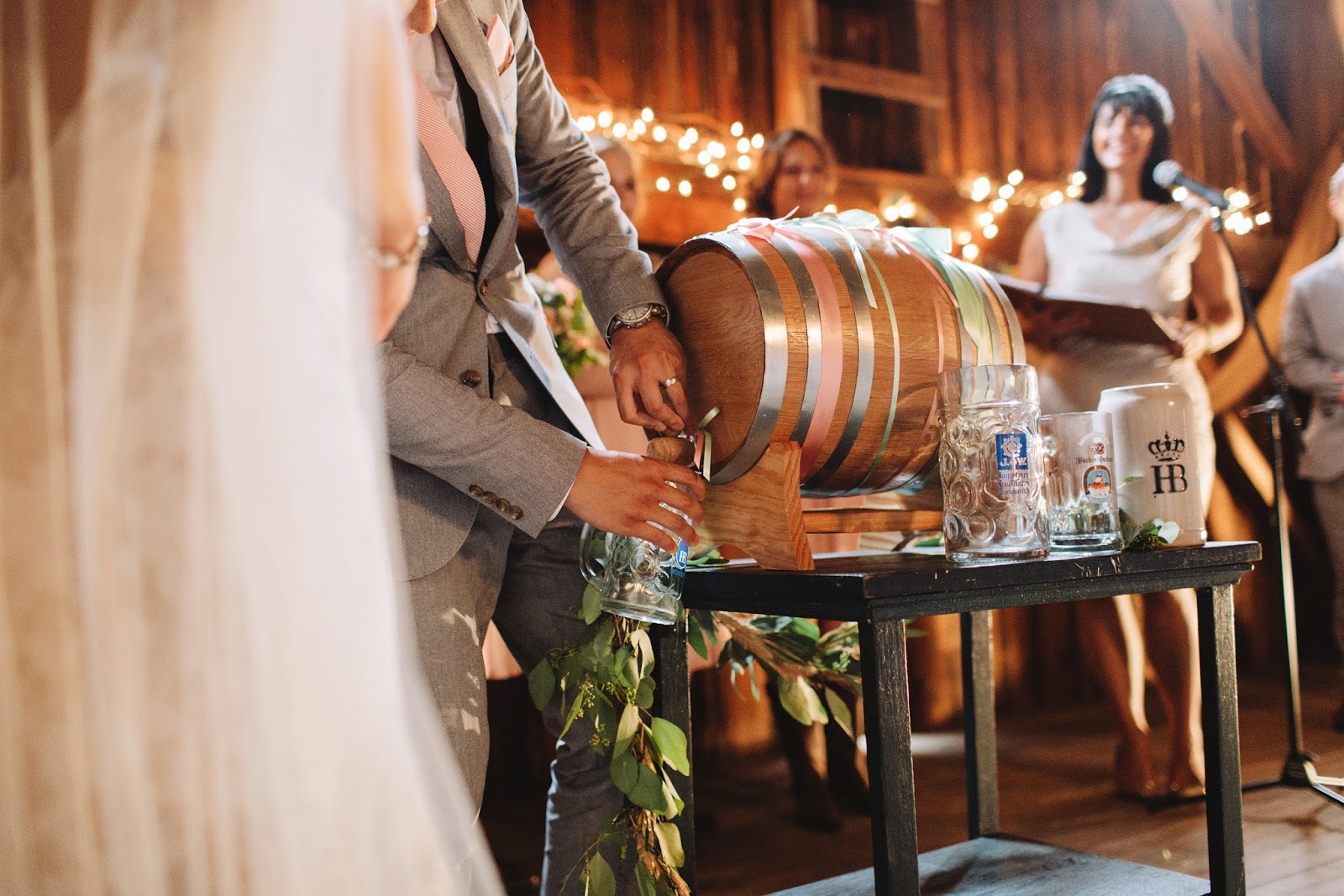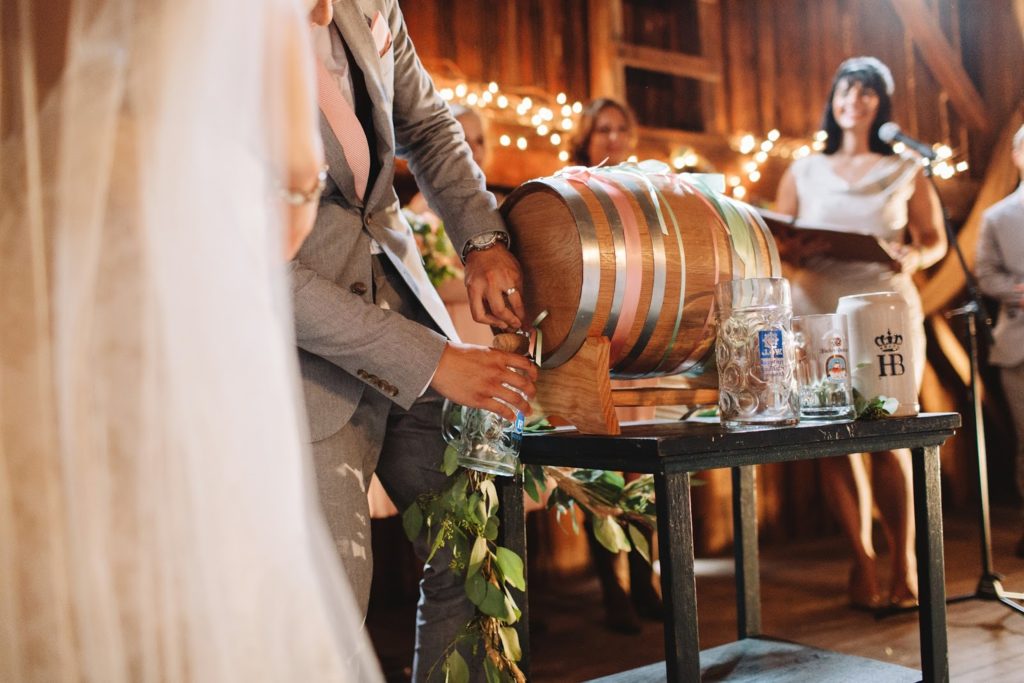 "In honor of their Oktoberfest-inspired proposal when a Lederhosen-clad Jeremy surprised Linda at the bar Zum Schneider, in front of family and friends, by asking her to marry him; Jeremy and Linda have brought this keg of Hefeweizen beer, which they have brewed to celebrate the joyful occasion of their marriage. Today's ceremonial Das Anzapfen symbolizes their hope to enjoy the rewards of their partnership in the many years to come, as well a reminder of the times they have already shared."–Alisa Tongg, Celebrant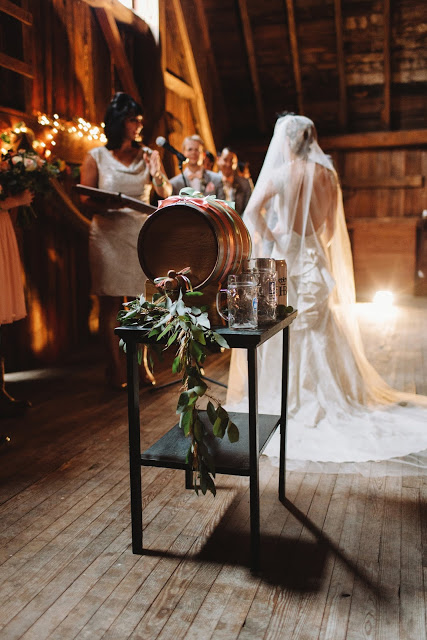 Shared Stein of Life
After tapping their keg of wedding beer, Linda and Jeremy drink from a stein which Jeremy kept as a keepsake from a Munich beer garden where they were celebrating Oktoberfest. The act of drinking from the same cup is meant to demonstrate that the couple is open to sharing in all that life will bring them, sharing their joys and their sorrows.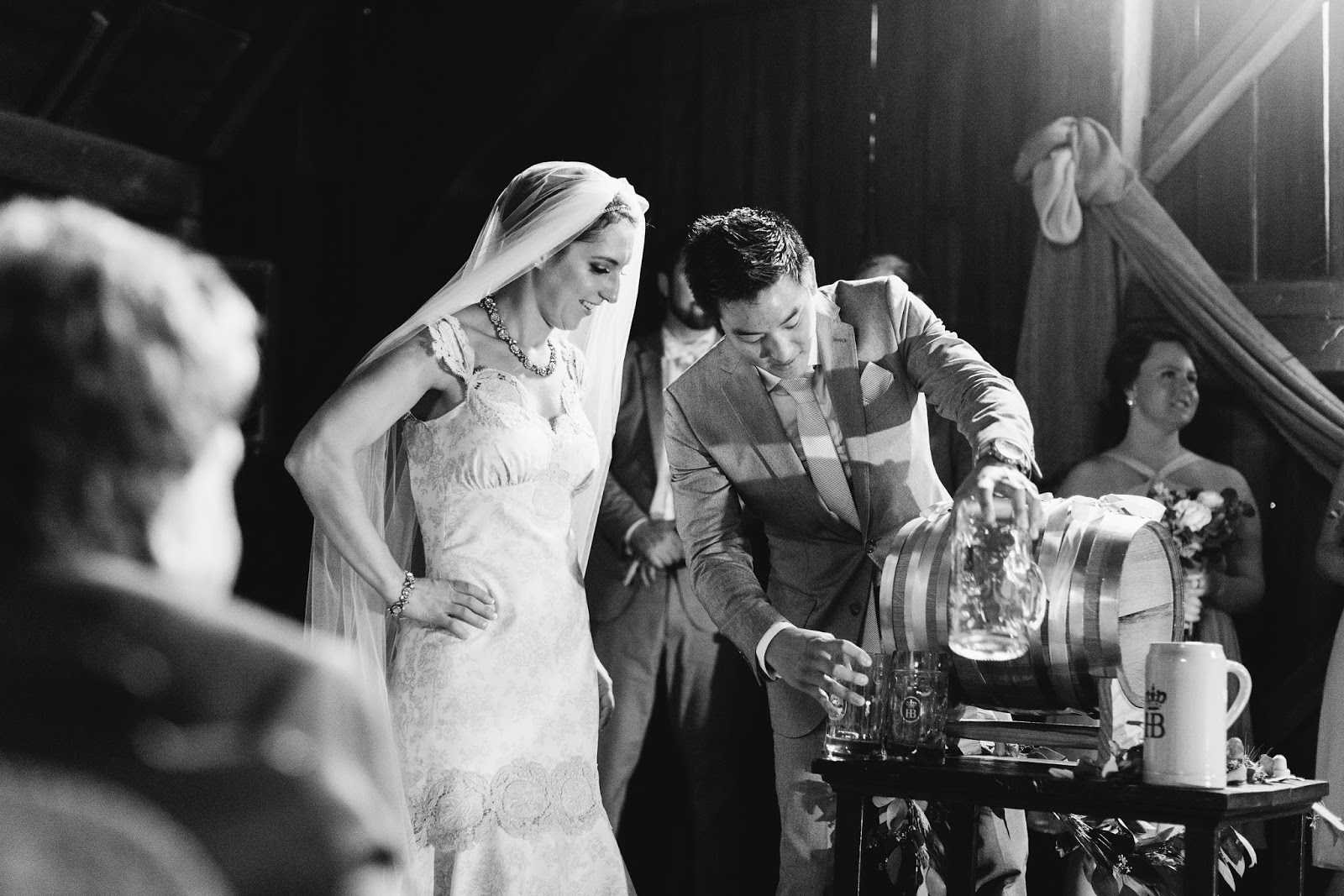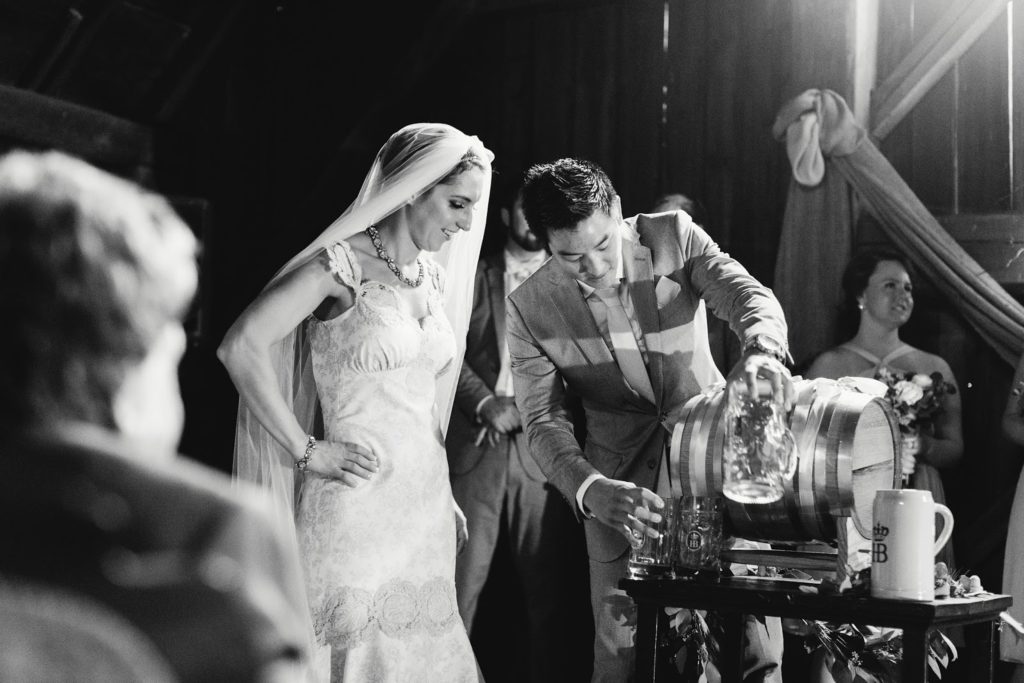 ---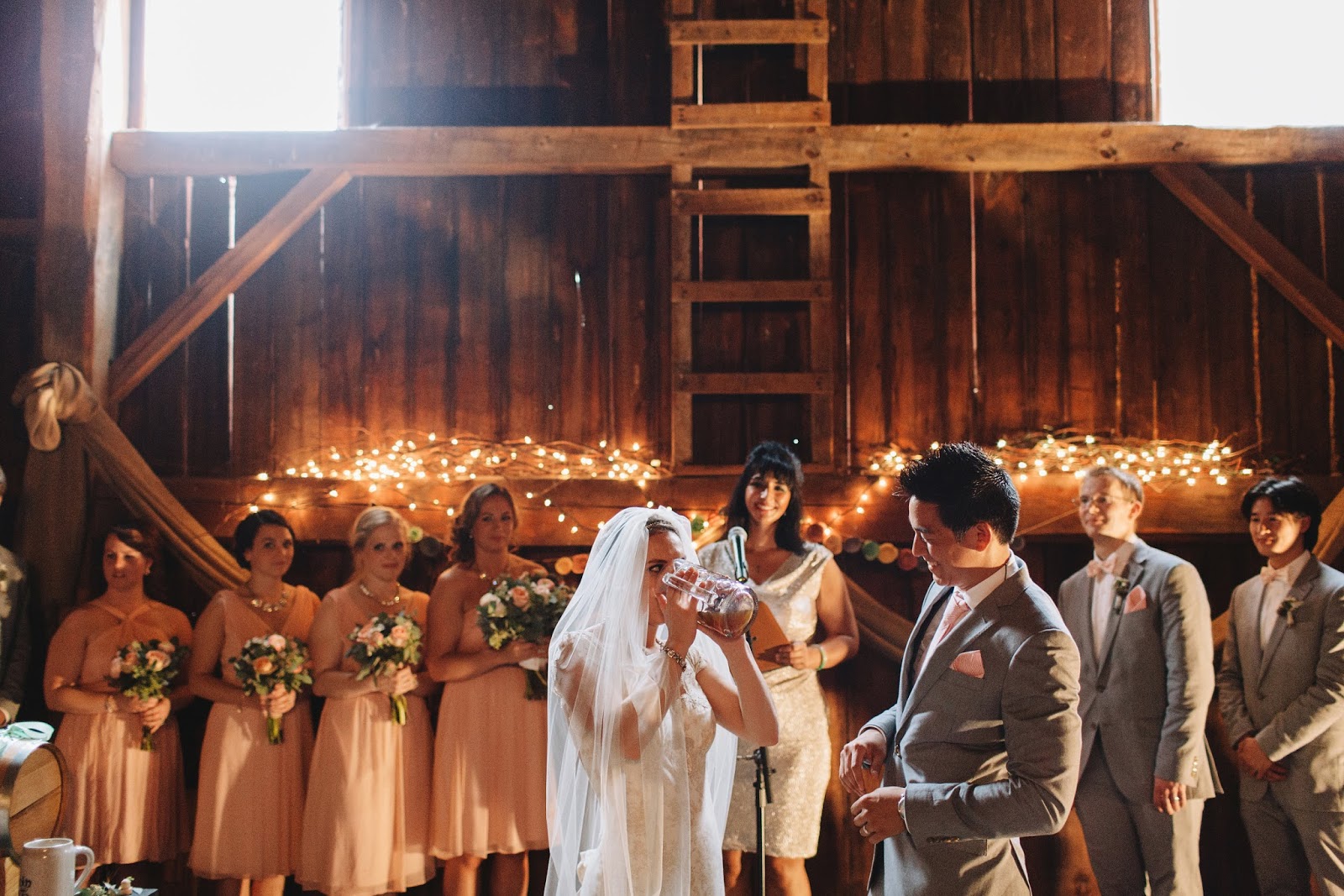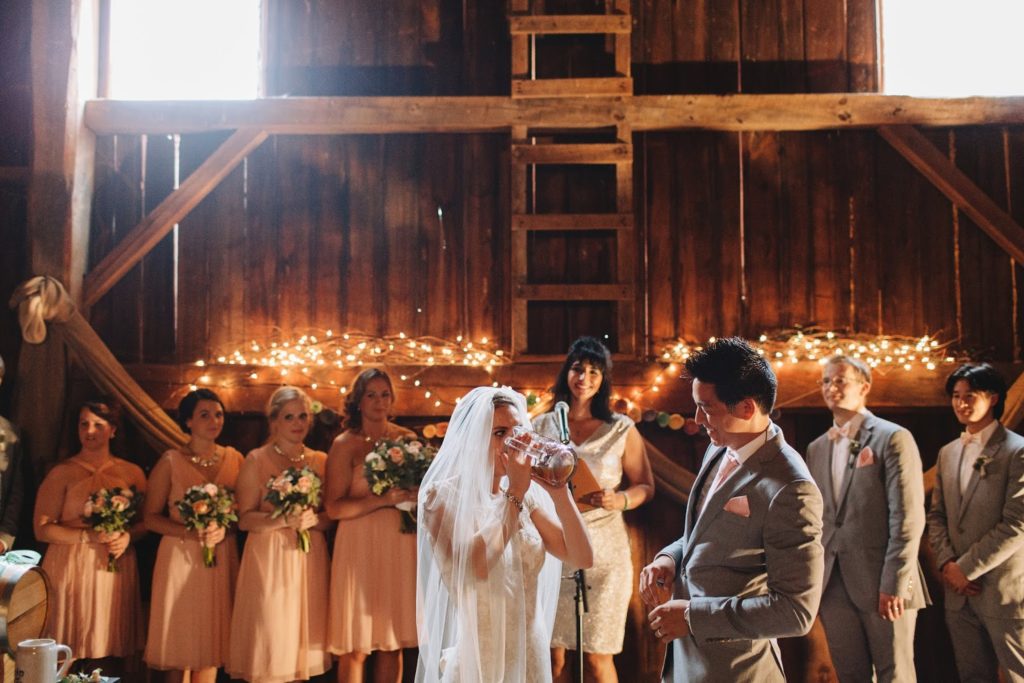 ---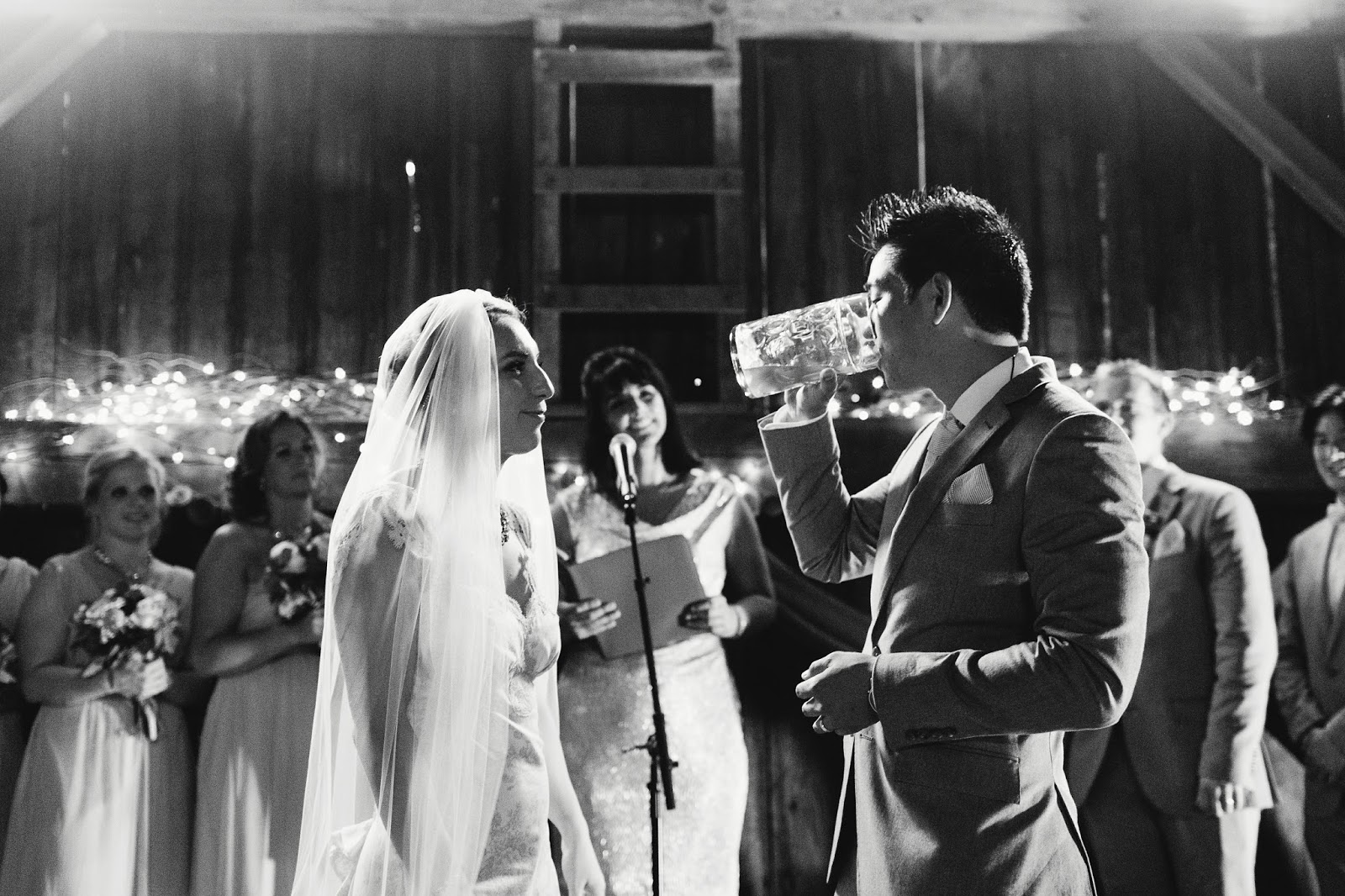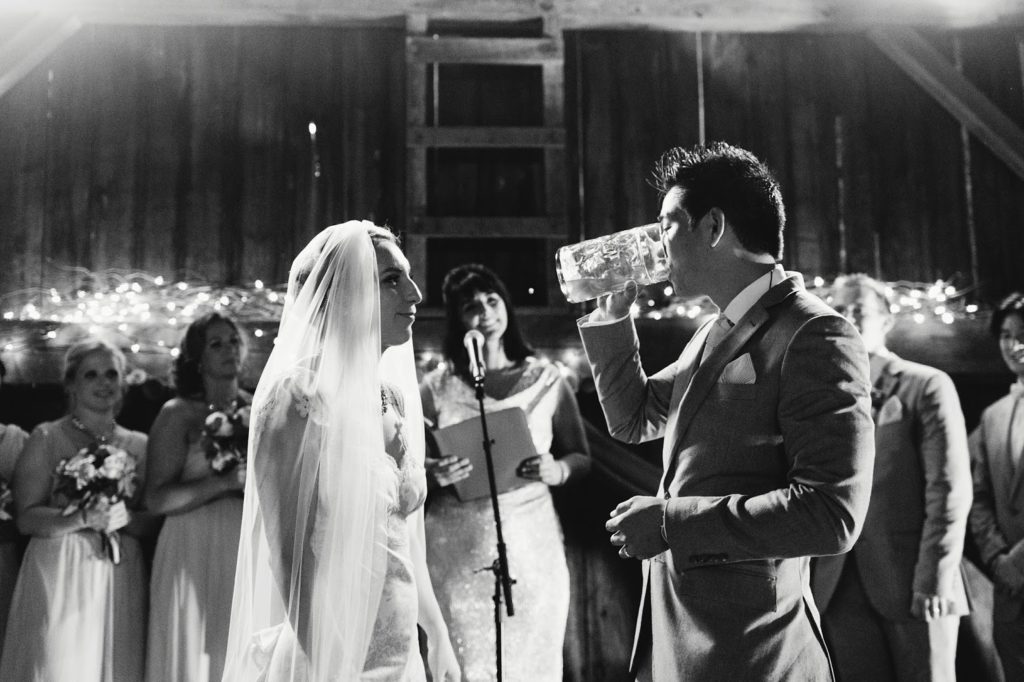 Gratitude and Beer to Parents
Then, inspired by the Chinese tradition of serving tea to elders in a wedding ceremony, Linda and Jeremy served their wedding beer to their parents to express their gratitude for all of the unconditional love and support they have provided them.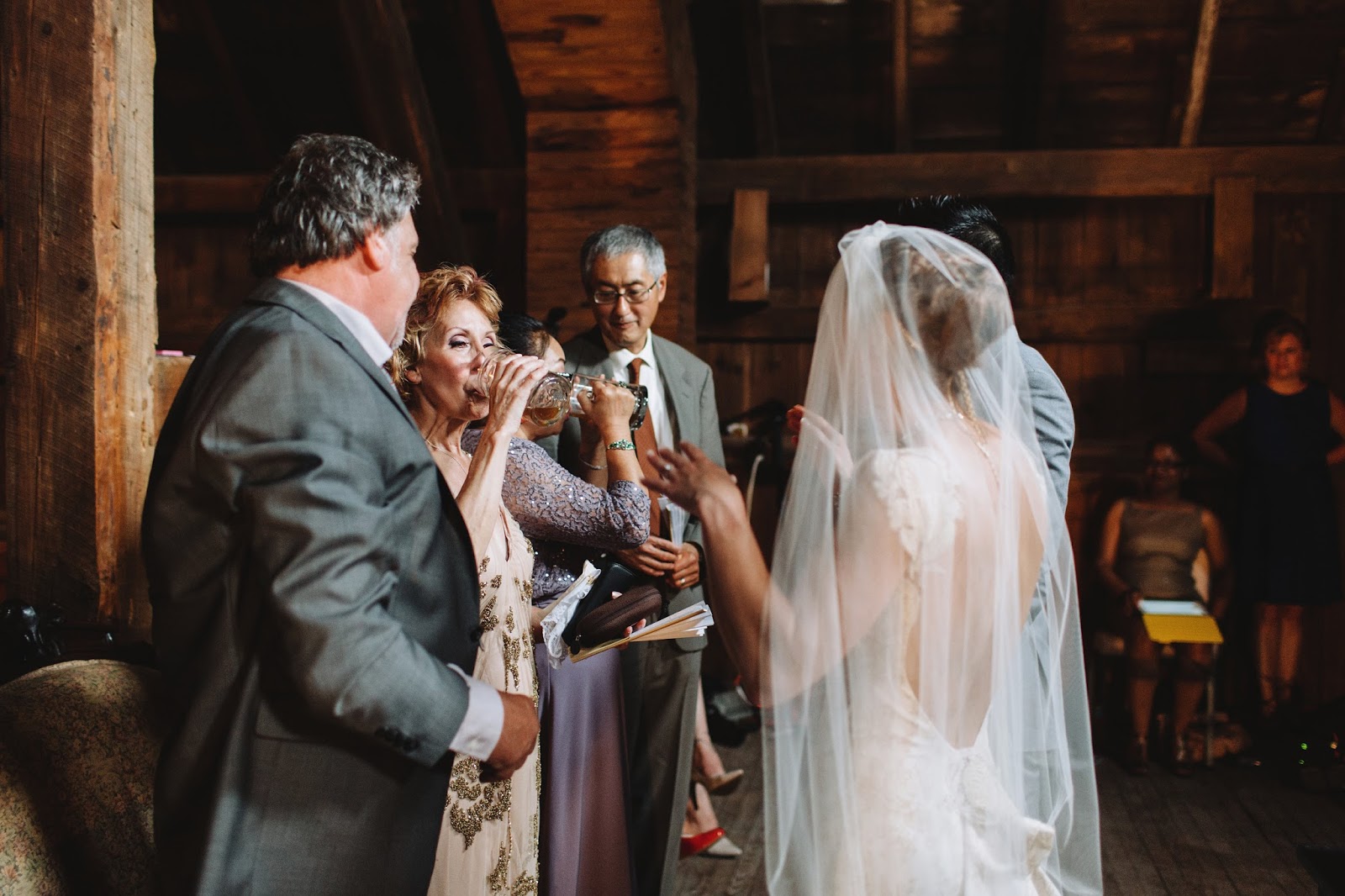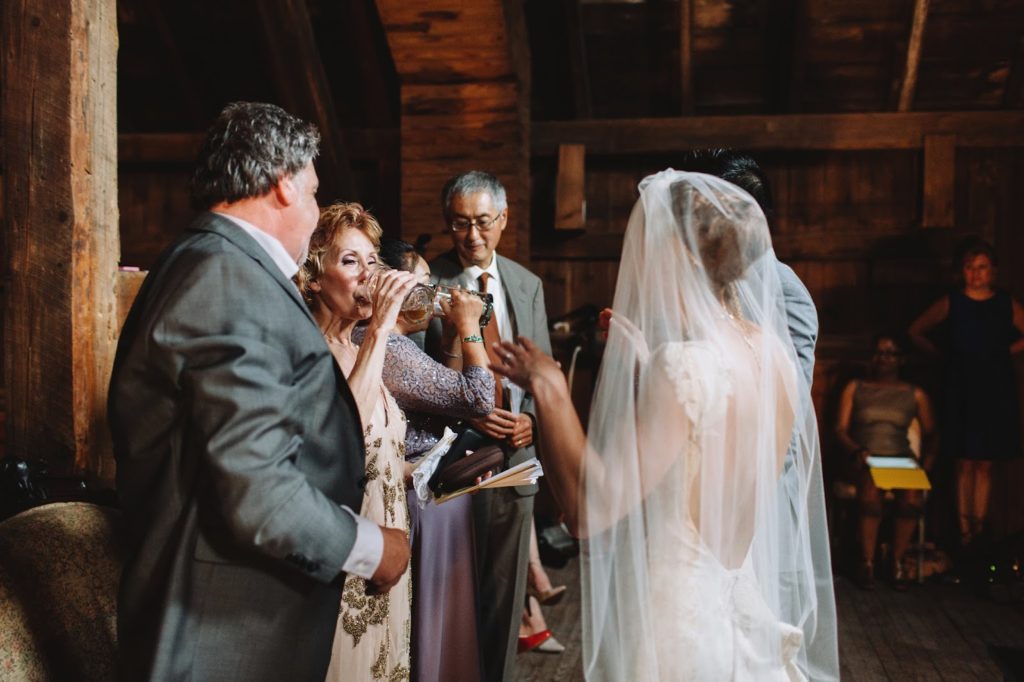 ---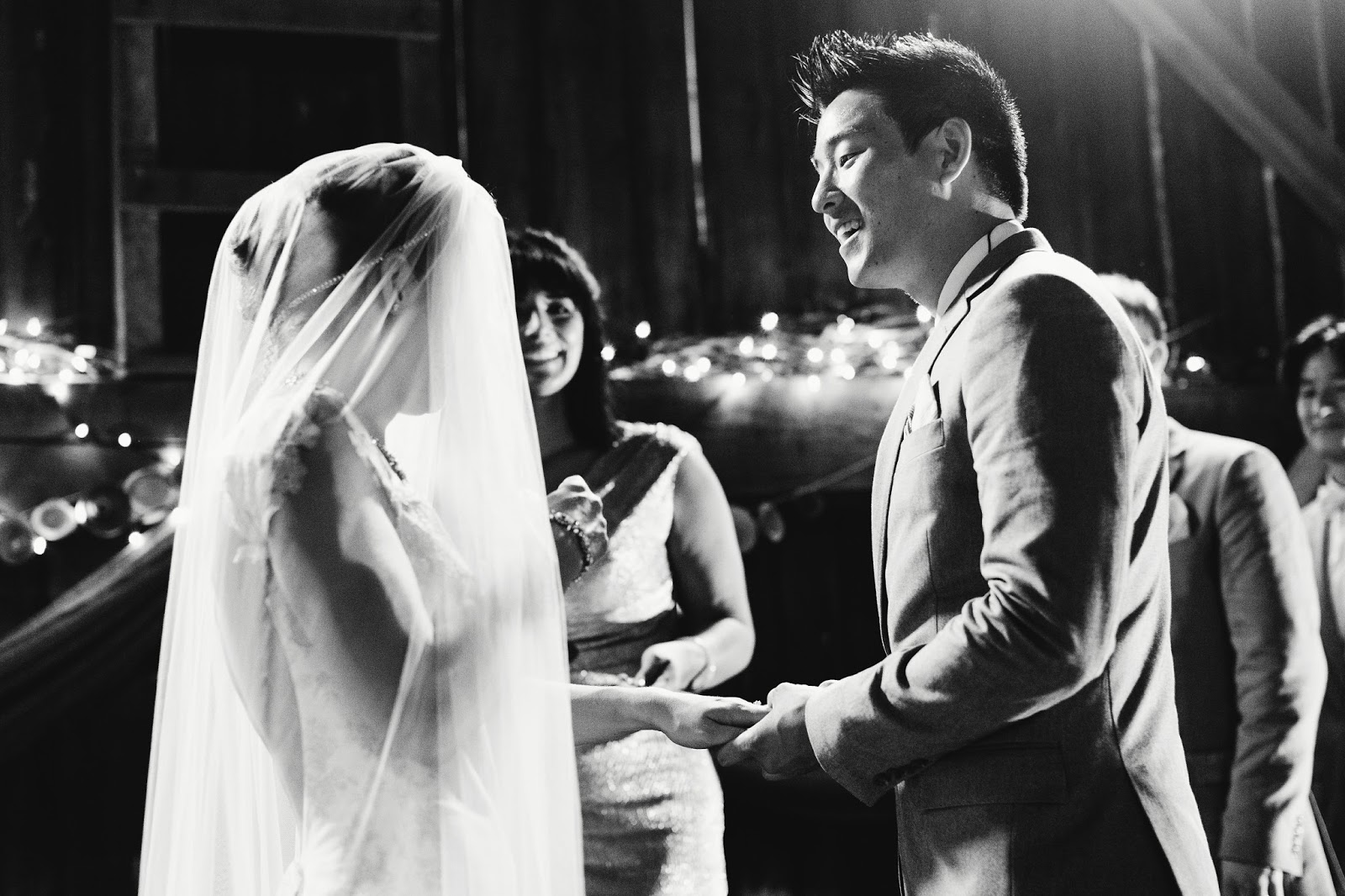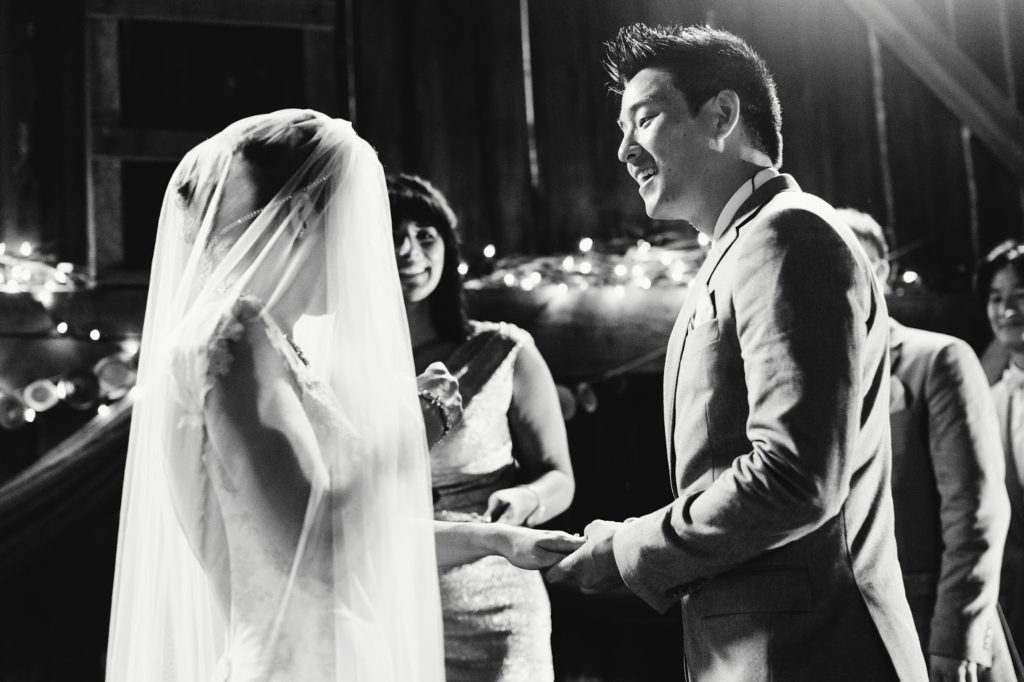 ---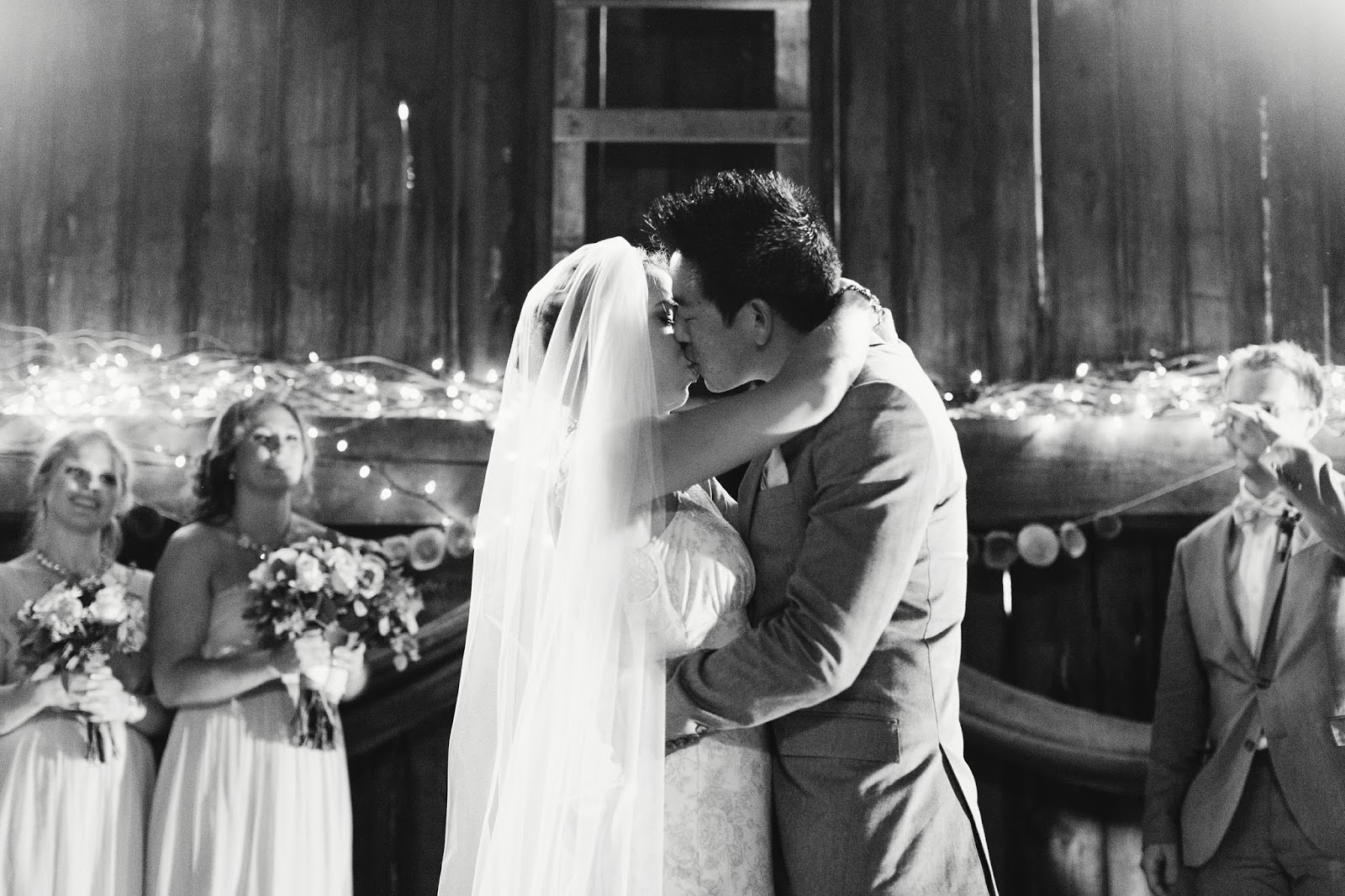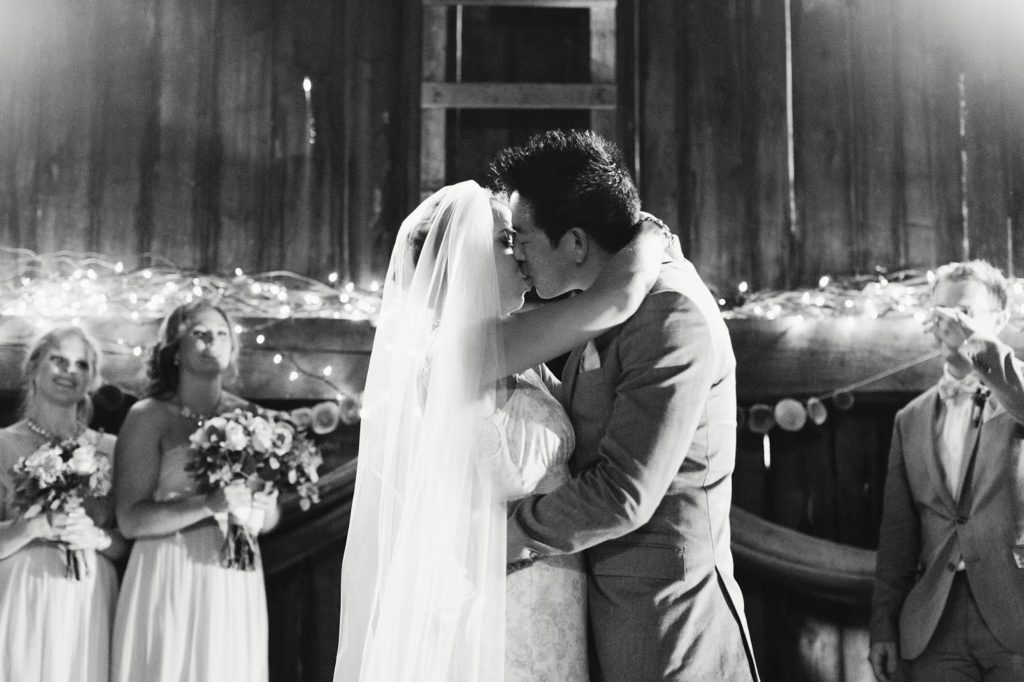 ---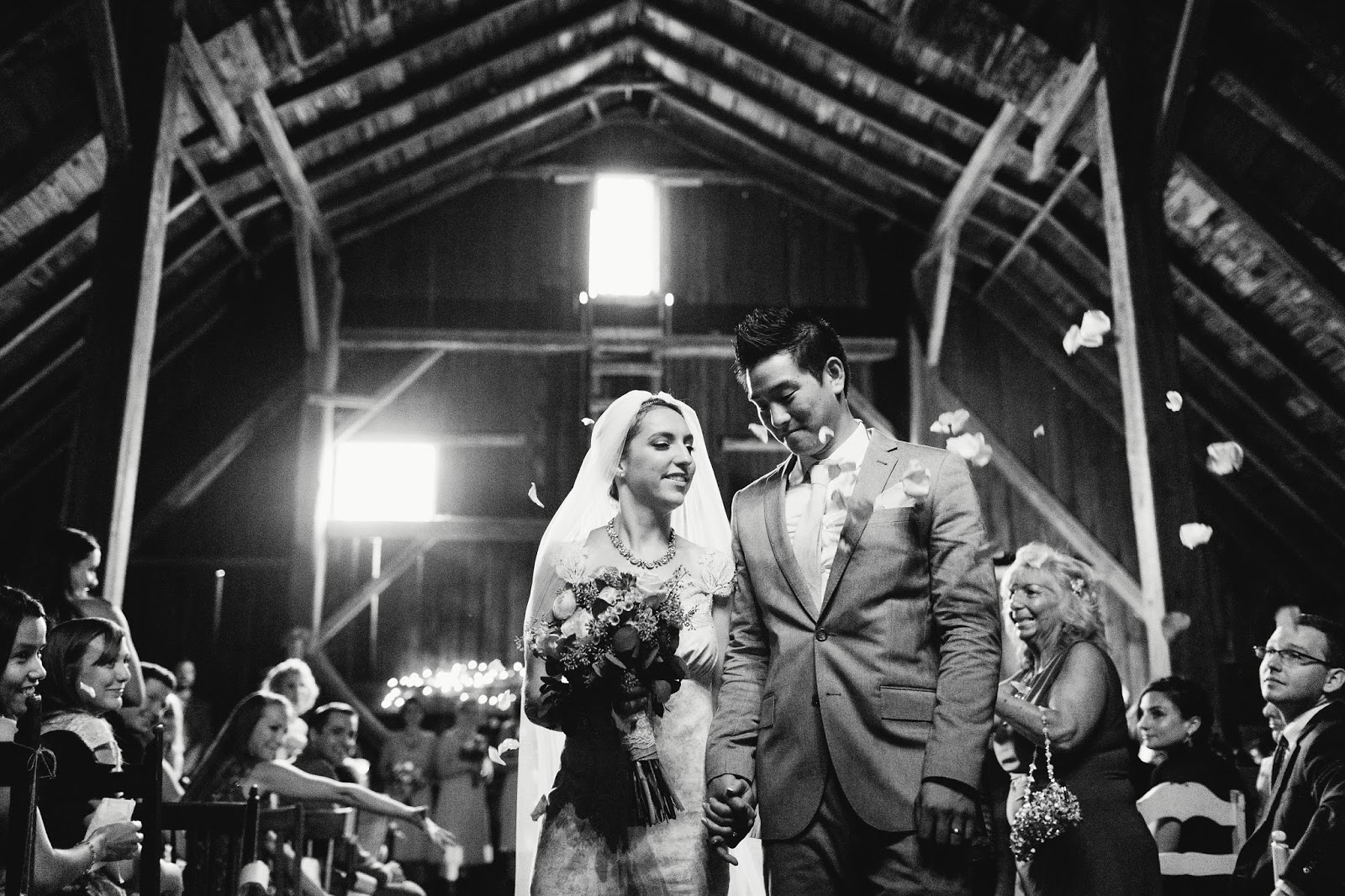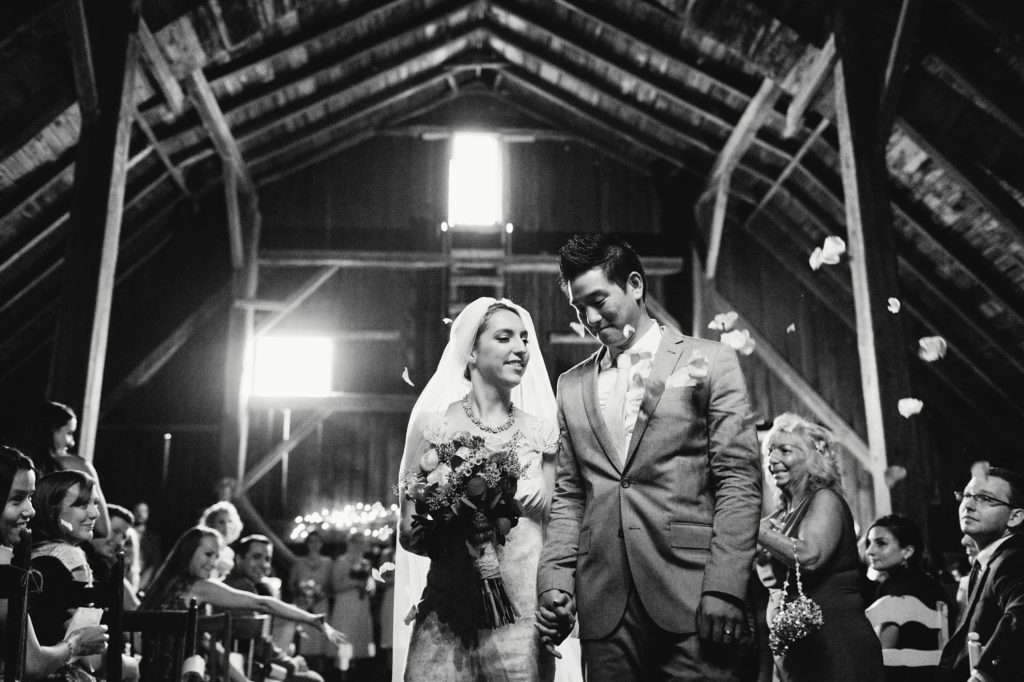 Guests shower the newlyweds with blessings and flower petals as they take their first steps into their married life together.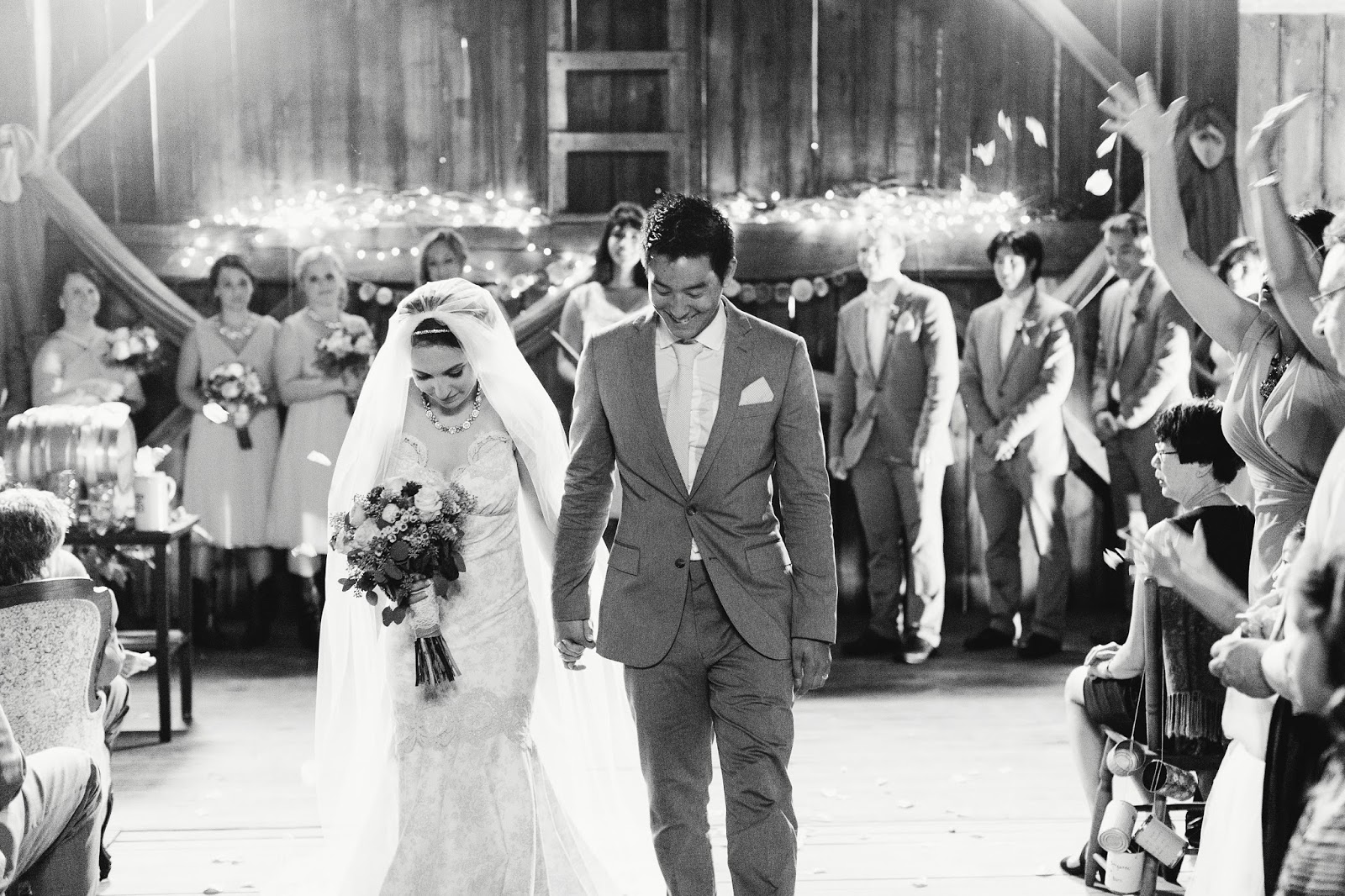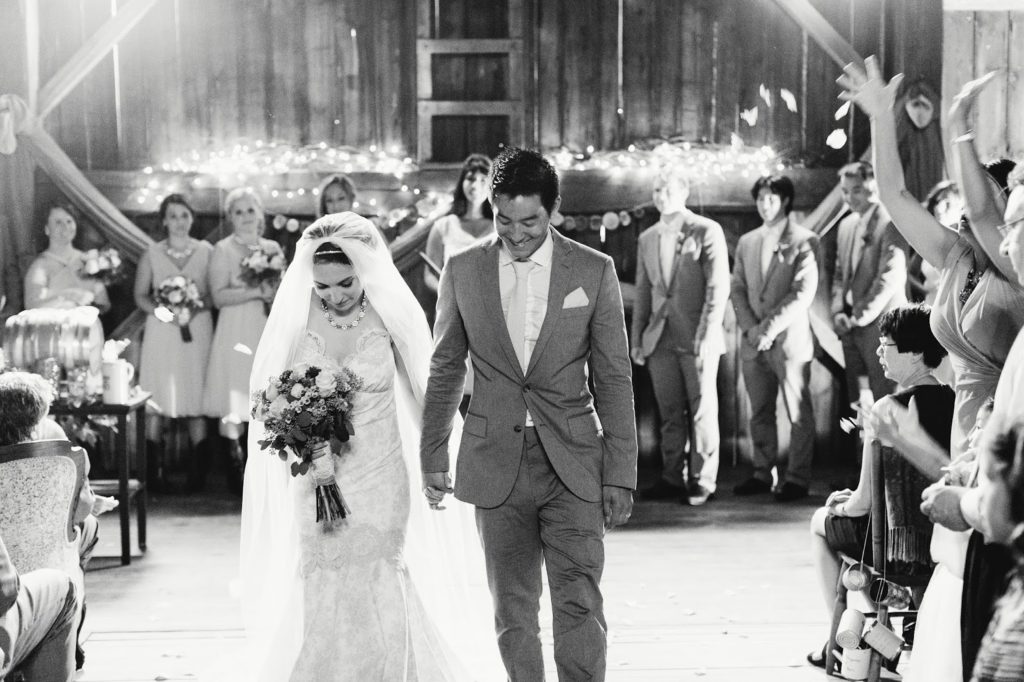 ---
Prost! Linda and Jeremy ask all their friends to join them in sharing their wedding beer as they toast to their marriage and a future with many more occasions to celebrate.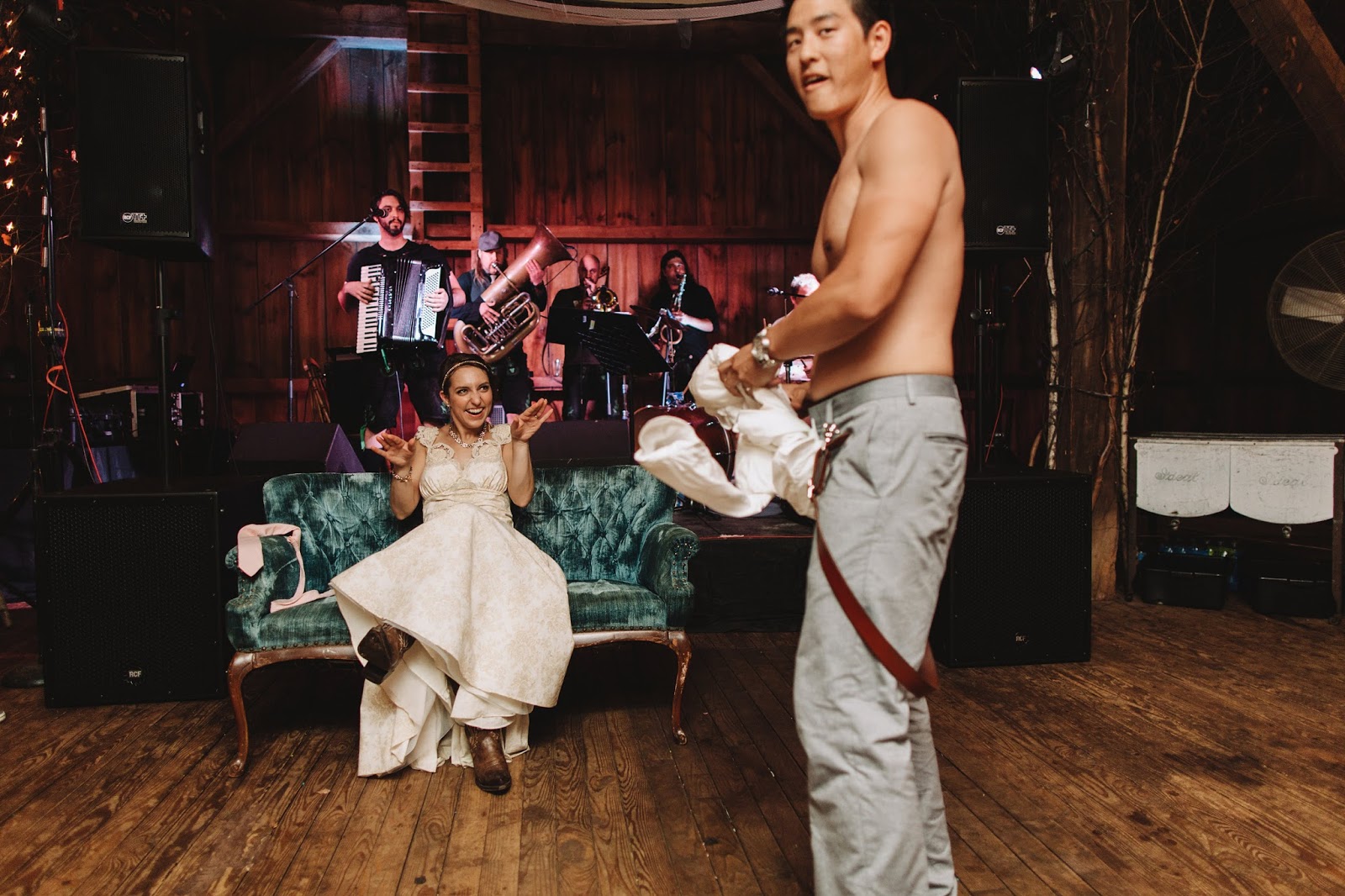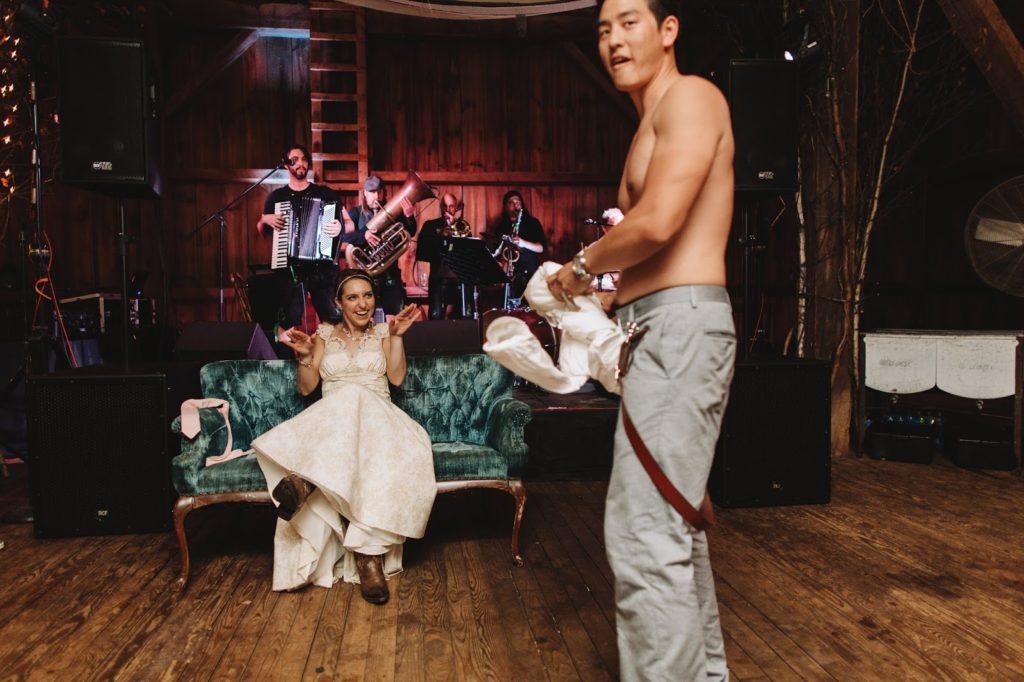 Upon first glance, this might look out of place for a picture on a celebrant blog. But let me tell you why it's here…why I squealed with delight when I was looking through the photo galleries weeks after the fact. All of my couples share with me pretty personal things about themselves–how them met, fell in love, challenges they faced, how they got through them, what family looks like to them, what they want their family to be like, etc.. Jeremy had shared that as far as special family traditions– a male from Linda's family "tends to take his shirt off and dance when there's a wedding". This happens at some point at every wedding on Linda's side of the family. When I saw this photograph, and Linda's delighted face, it just said to me, "Welcome to the family!"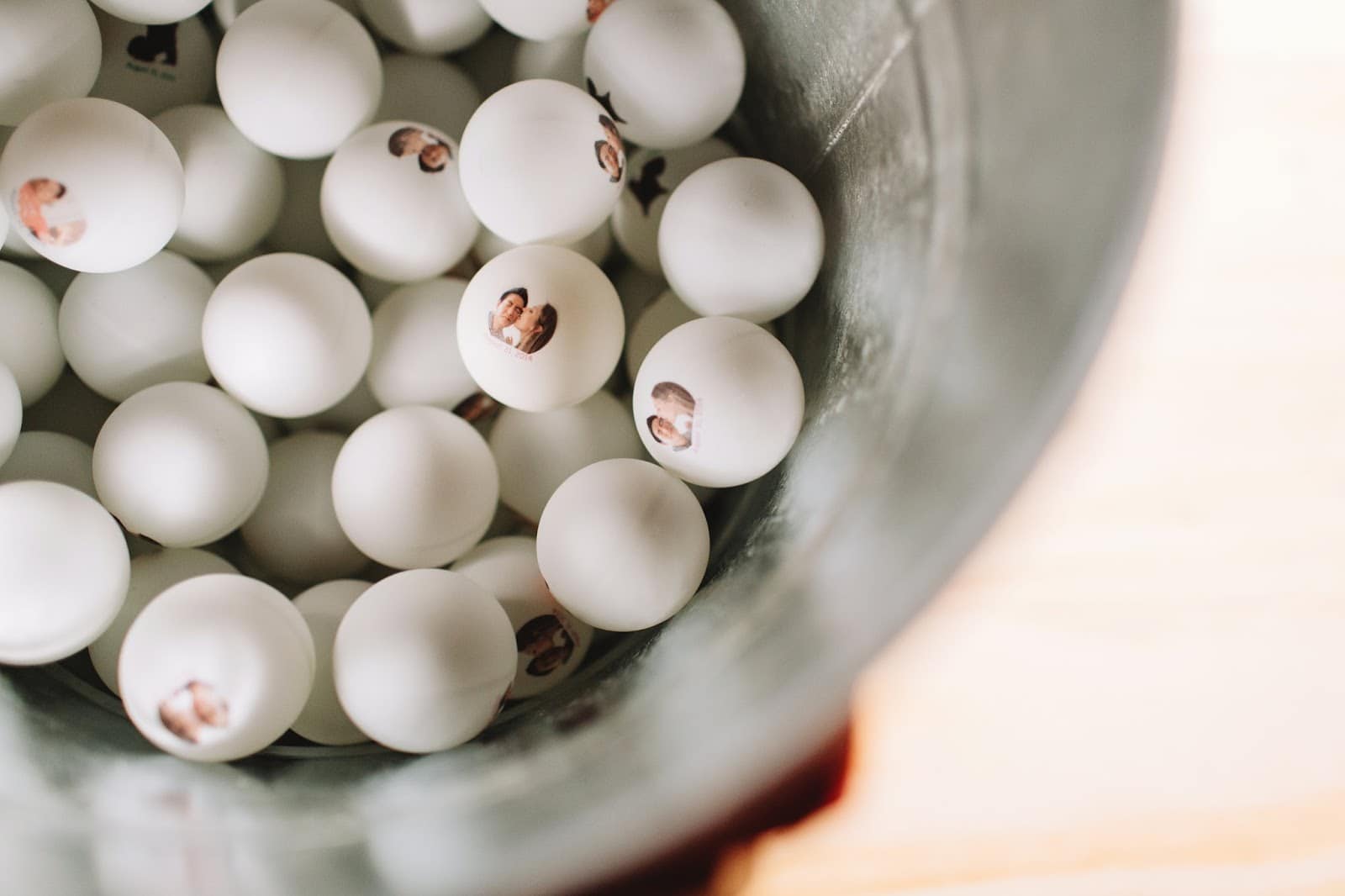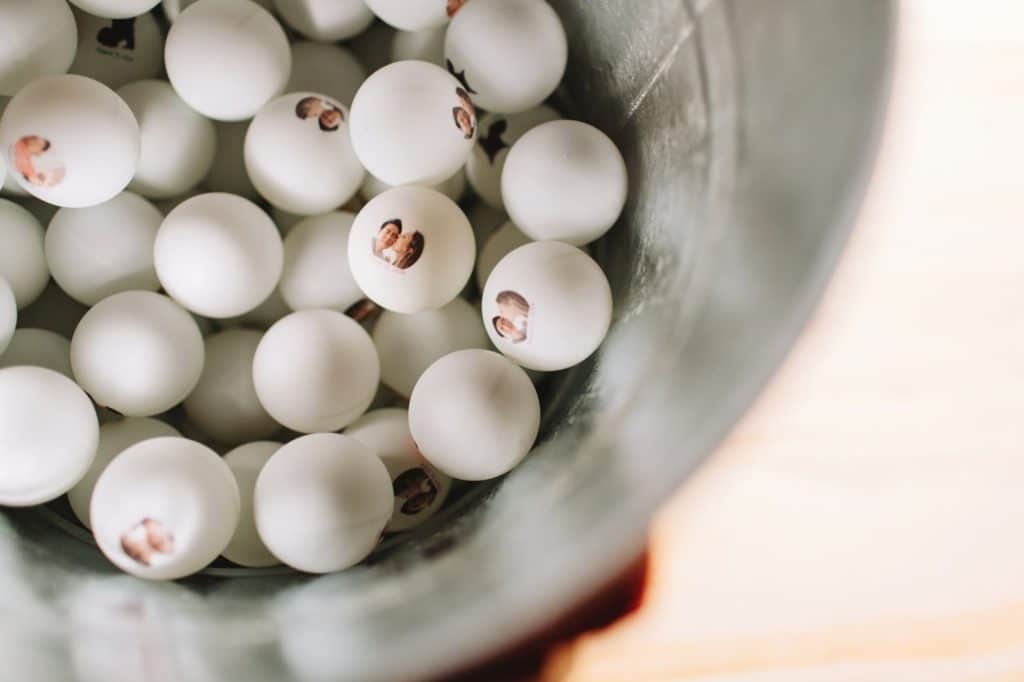 The couple who first met freshman year at Bucknell University, paid tribute to the start of their romance–the night they signed up as a team at a Beer Pong Tournament.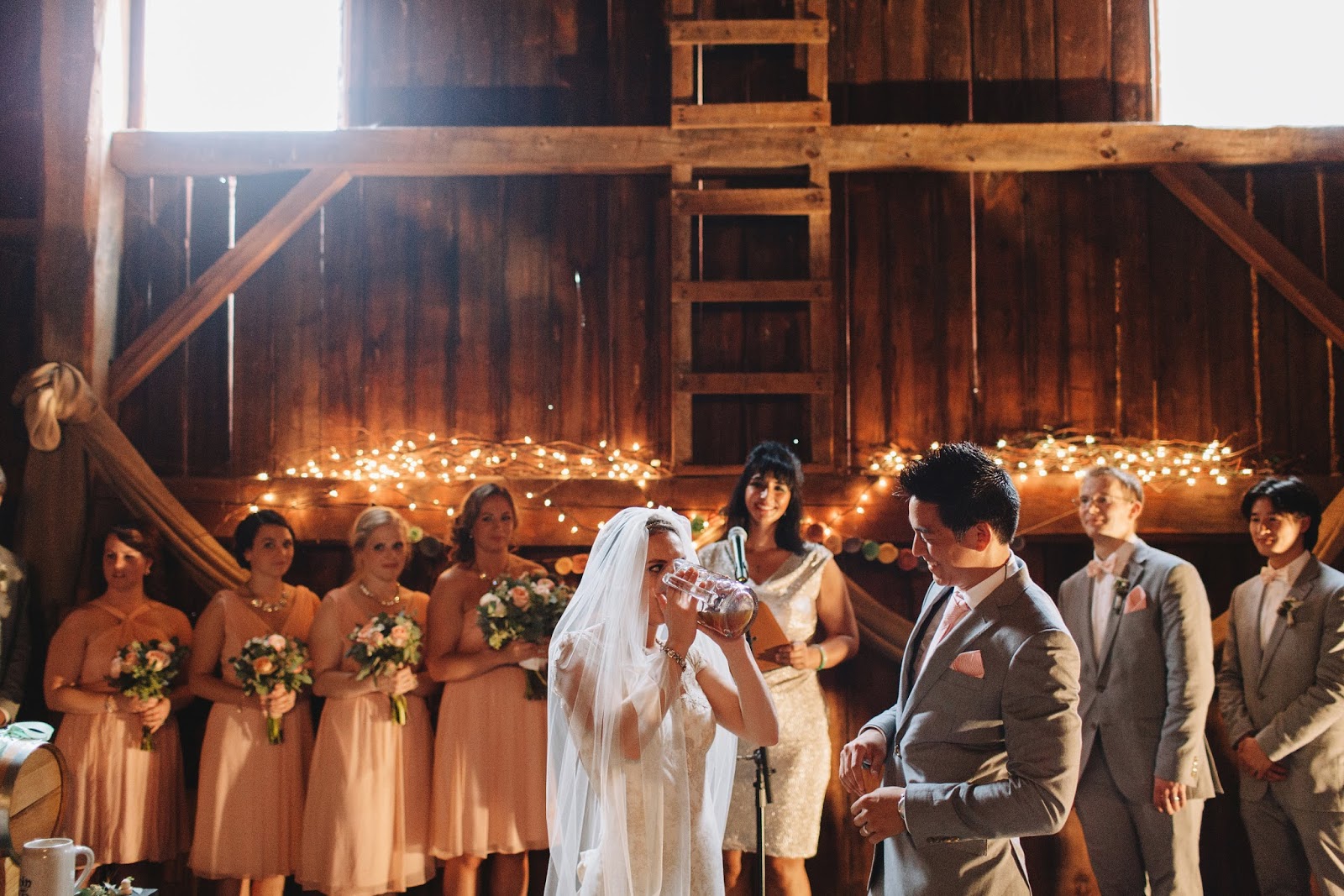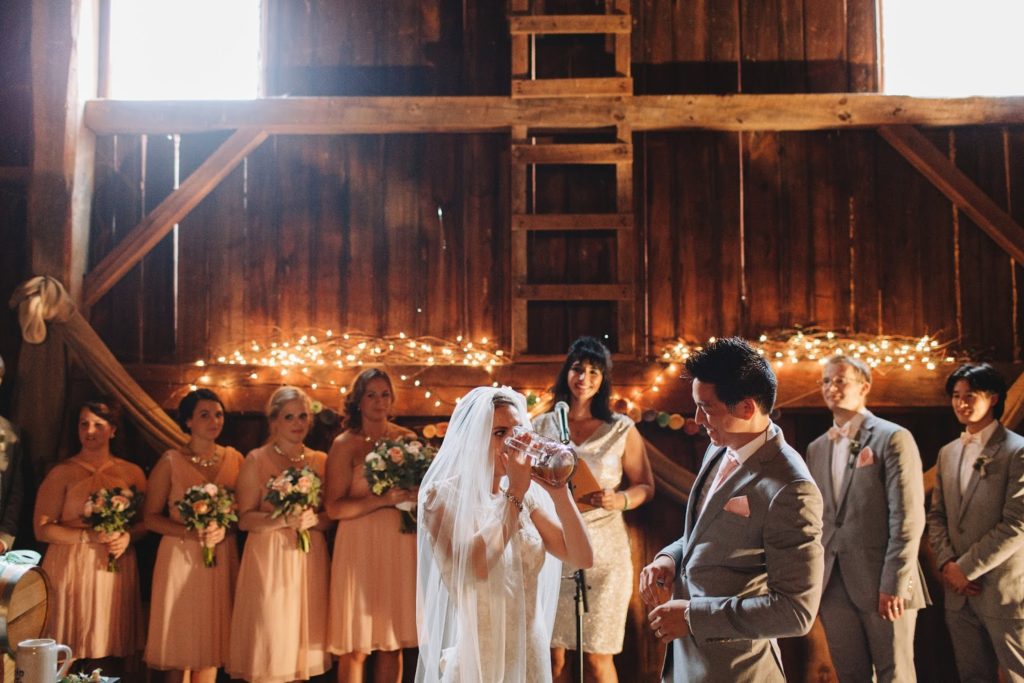 When I asked, Jeremy about his hopes for the future, he said, "Learn new things together and grow. I want to be able to reflect back on my experiences and know that I did them all with Linda."
These moments were lovingly captured by Jillian and Ryan McGrath of With Love & Embers.
Venue | Friedman Farms in Dallas, Pa.
Planner | Brava Weddings