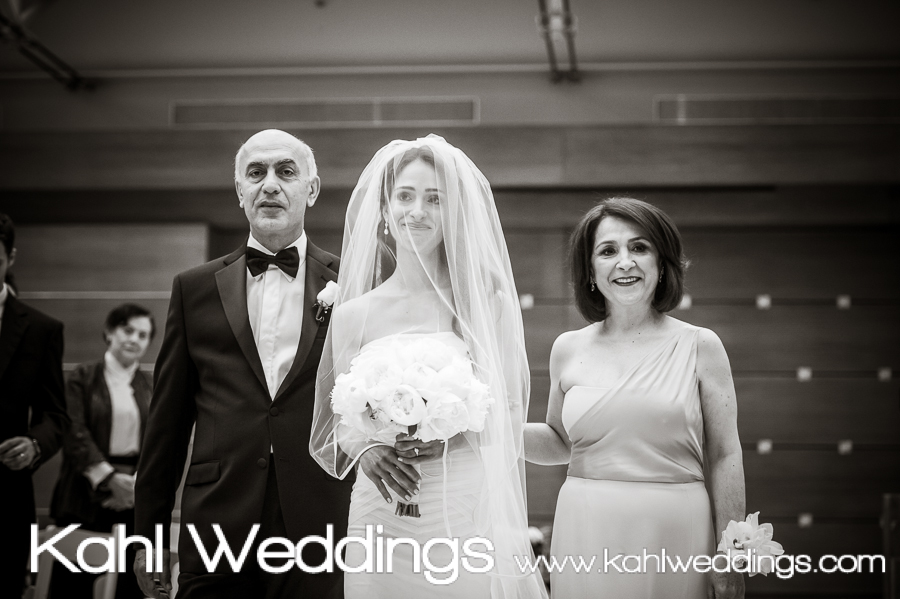 I recently had the pleasure of officiating the symbol-rich and perfectly-appointed wedding of Raha + Adam at Philadelphia's Kimmel Center of the Performing Arts. An inter-faith couple, Raha wanted to incorporate some of the most meaningful elements from her family's Iranian tradition.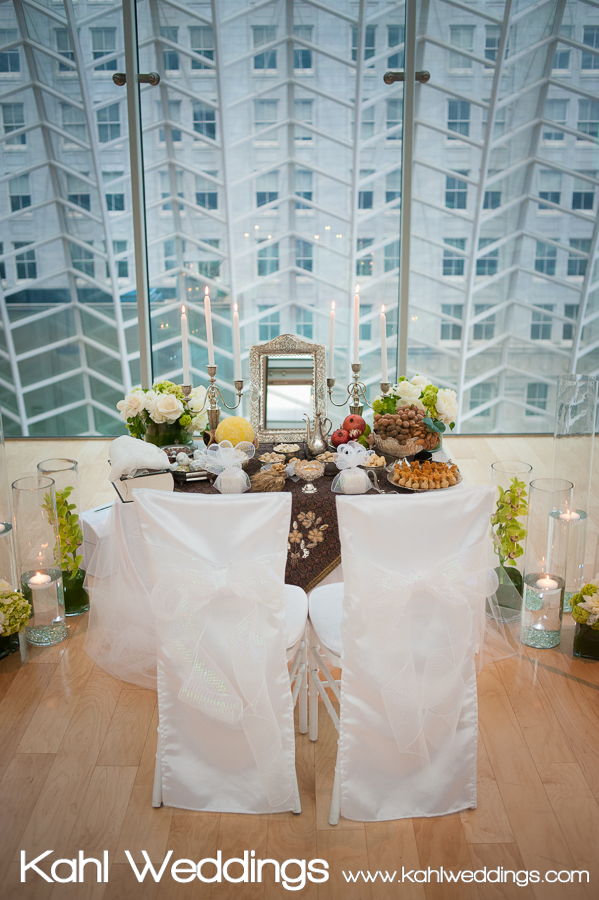 Raha's Sofreh was lovingly curated and prepared by her mother and two aunts.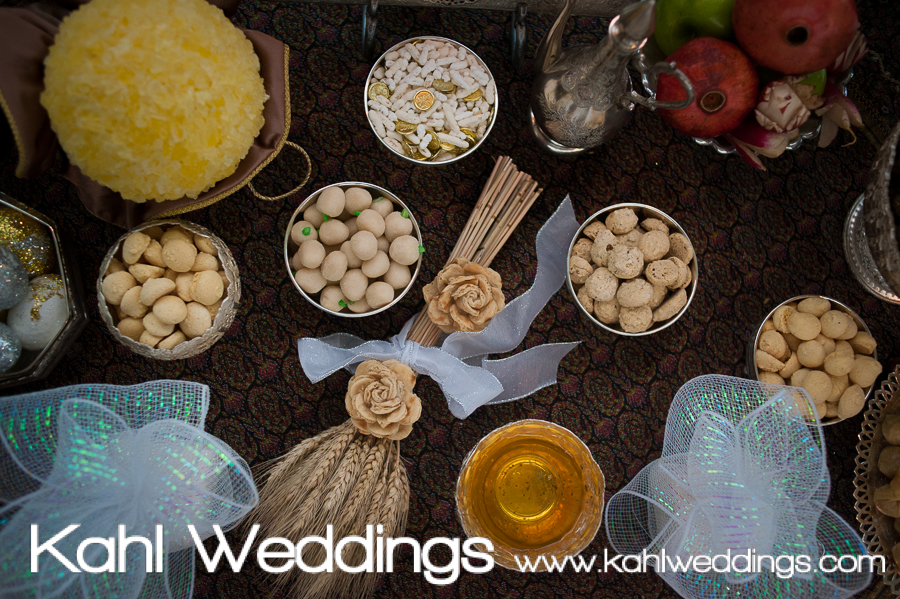 The centerpiece of the Persian wedding ceremony is the Sofreh. During the ceremony, the couple sits in front of a table filled with family heirlooms and exotic items, each meant to serve as a blessing to the couple in their marriage.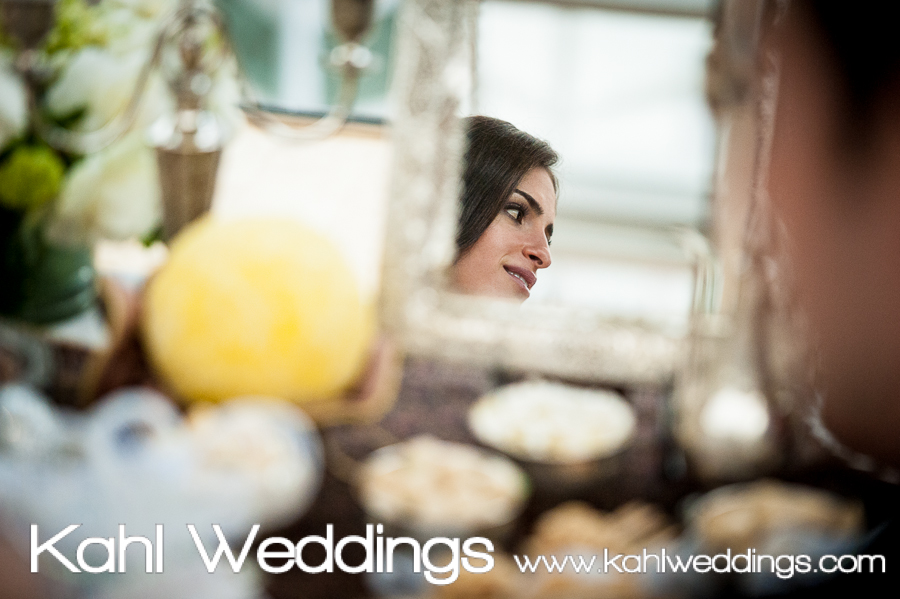 Raha's reflections in her Sofreh mirror as the bride and groom share a glance.
Among the many items present in the Iranian marriage spread are things like a candelabra with lit candles and a mirror to signify a bright and energetic future. Wishes for wealth, health, family and a life filled with beauty are also represented by nuts, herbs, flowers, eggs and beautiful silks.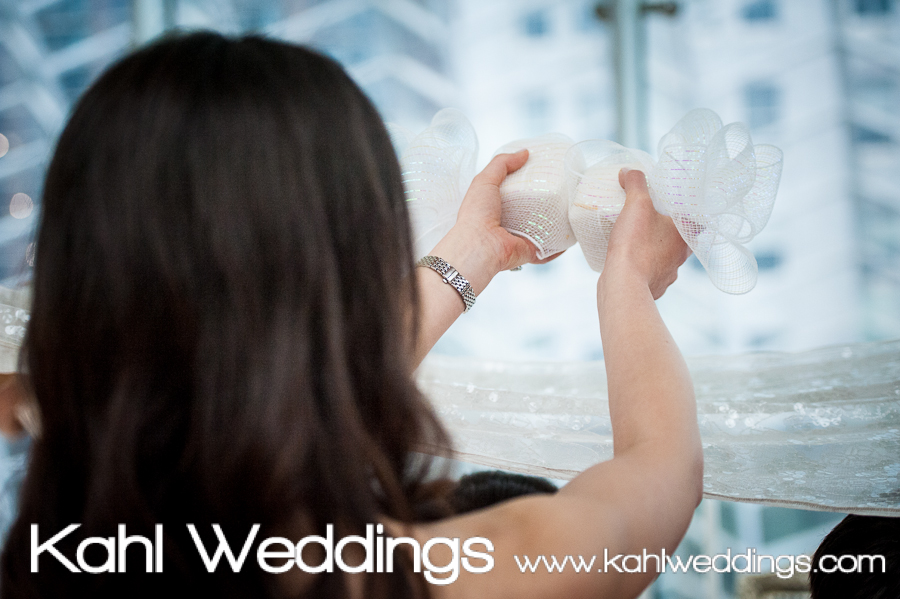 In the Kalleh Ghand tradition, a happily married woman, rubs two cones of sugar together over the bride and groom's head, showering them with blessings for a life filled with sweetness and love.
Wishes for the bride and groom to have a shared life filled with sweetness was shown many times throughout the day. One of my favorites was the tradition of the Kalleh Ghand. While Raha and Adam were still seated looking at their Sofreh, a beautiful silk was held over the heads while the bride's sister Sara (a happily married woman) generously rubbed two cones of sugar together, showering the couple with flakes meant to bless them with a life of sweetness and love.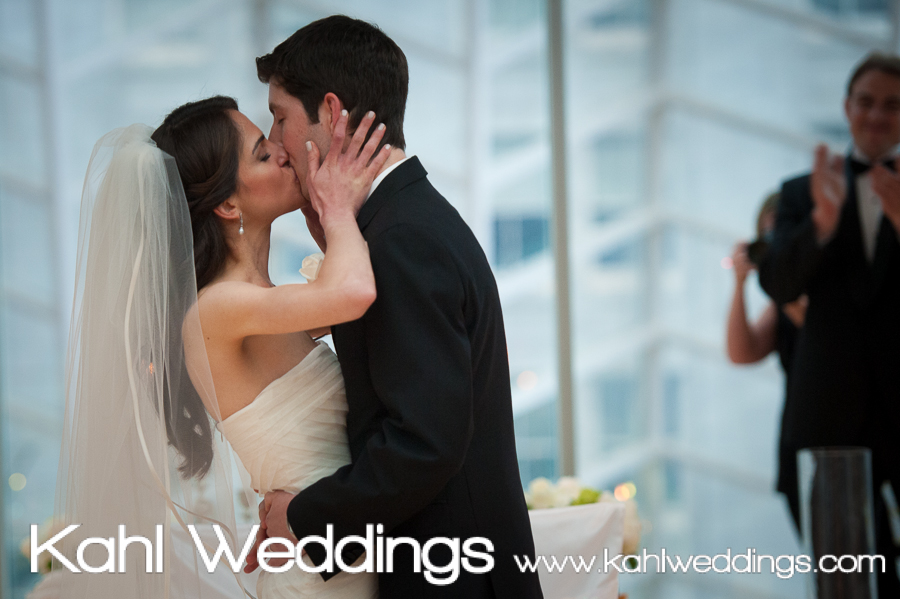 At the end of the ceremony, the bride and groom each dip their pinky finger in honey and touch it to the others' lips. This is meant to show their intentions and hopes for a sweet future.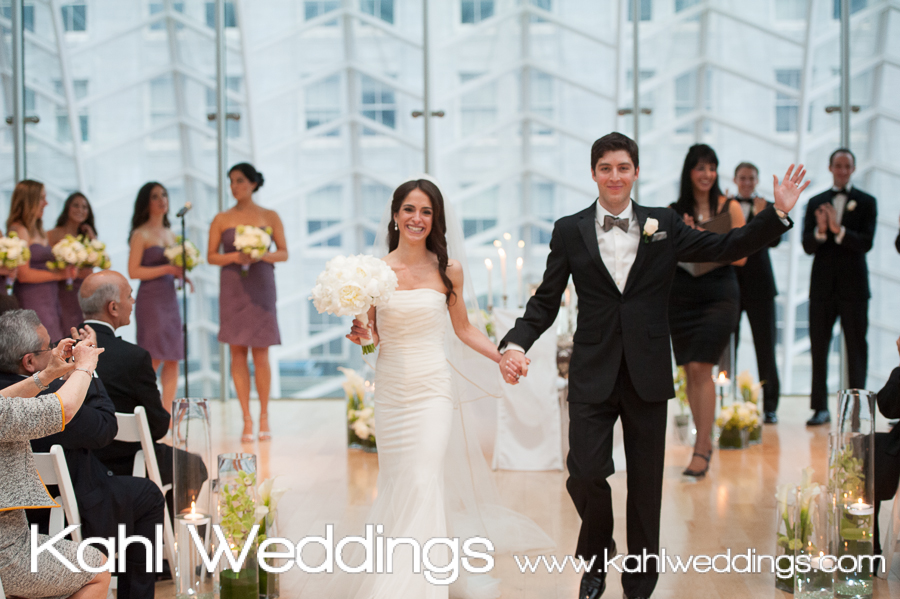 As I watched Adam and Raha partake in this ancient Asal ritual, I couldn't help but see it also as a personal promise to bring sweetness to the life of the other as they embark on the grandest adventure of all.
A special thanks to Andy from
Kahl Weddings
for capturing so many beautiful moments. And congratulations to Raha and Adam–may your life be filled with enough sweetness and love so as to last a thousand years.